Hello folks! Do you wanna know how did famous rapper Pop Smoke die? No need to go anywhere. Here you will get to know the answer and some more interesting facts about Pop Smoke. Smoke died at an early age of 20. The artist was popular for his single "Paranoia".
Pop Smoke died on 19 February 2020. Smoke was renting a house in Hollywood Hills, California. His death was due to a home invasion. According to the reports, four men wearing masks entered the house from the balcony at around 4:30 am. Smoke was taking a shower. He was shot multiple times after being confronted. Smoke's recent friend was also there in the house and heard the sounds of shots.
READ MORE- How Did Juice WRLD Die? 15 Fascinating Facts About Him 
Afterwards, the intruders ran away from the spot and police came thereafter. Smoke was rushed to the Cedars-Sinai Medical Centre where he was declared dead.
Sadly, a talented rapper left the world too soon. He was just 20 years old and had a promising career ahead of him. The incident was a shocker for his fans and the music industry. He will remain alive in our memories.
15 Engrossing Facts About Pop Smoke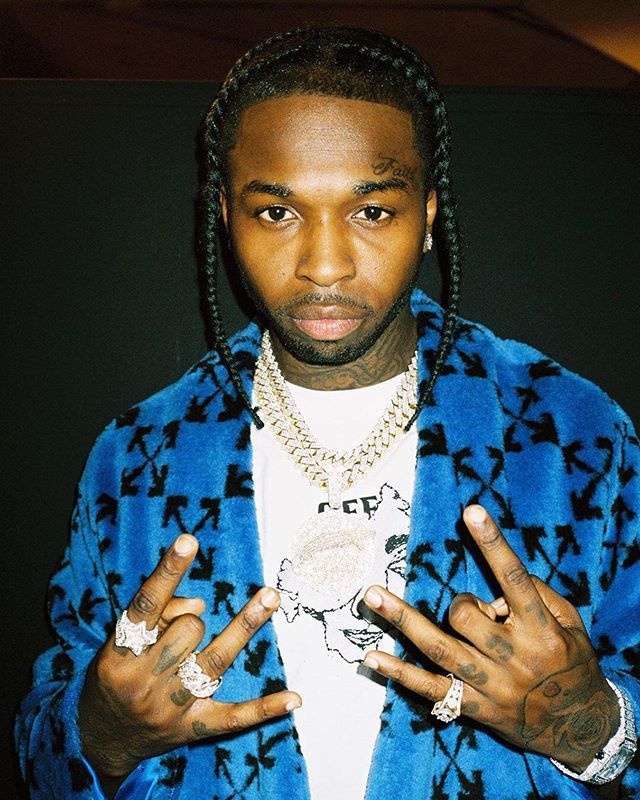 We have discussed above How did Pop Smoke die. Let's know some interesting facts about the late rapper. Here are the 15 engrossing facts about Pop Smoke.
1- The late rapper's original name was Bashar Barakah Jackson. His stage Pop Smoke represents his nickname.
2- His music style was influenced by drill music which originated in Chicago.
3- Throughout his short career span, he has collaborated with renowned artists such as Quavo, Nicki Minaj, Travis Scott, and Lil Baby.
4- He attended nine different schools while growing up in Canarsie, Brooklyn.
5- Pop Smoke was expelled from school when he was in eighth standard for bringing a gun to school.
6- Interestingly, he signed with Victor Victor Worldwide and Republic Records in the year 2019.
7- Pop Smoke spent nearly two years under house arrest for possessing a weapon.
8- He was active on social media platforms and had an amazing following on Instagram.
9- Believe it or not, the home invasion that took his life was due to Instagram posts. Some posts show his exact address while he was showing expensive things.
10- In 2019, he released his debut mixtape Meet the Woo which brought him significant success.
11- His breakout single was "Welcome to the Party". It received widespread recognition and remixes from several artists.
12- Smoke was famous for his high-end clothing and accessories. He was fond of designer fashion brands.
13- His second mixtape Meet the Woo 2(2020) debuted at number seven on the Billboard 200.
14- His posthumous debut studio album Shoot for the Stars, Aim for the Moon released in 2020 debuted at #1 on the Billboard 200 Chart.
15- In fact, Pop Smoke was going to embark on his first major tour Meet the Woo Tour, in 2020. But he died before it. Fans get refunds after the tour cancellation.