We extend a warm welcome to our readers on our page! Hoping everything is going positively for you. Guys, today we will be looking at one of the very intriguing topics that relate to Xxxtentacion. Primarily it is about How Did Xxxtentacion Die? Before digging into that let's first know about Xxxtentacion in a little brief. 
Xxxtentacion's real name is Jahseh Dwayne Ricardo Onfroy. Well, he was an American rapper, singer, and songwriter. Unfortunately, he passed away on June 18, 2018, at the age of 20.
Furthermore, Xxxtentacion gained widespread recognition in the rap and hip-hop community with his unique style that blended various genres. 
The genres included trap, punk, emo, and R&B. In addition to this, His music was known for its emotional intensity, raw and introspective lyrics, and ability to express deep emotions and personal struggles.
Moving on, Xxxtentacion released several successful projects during his short career. As a result, He also gained a massive following on social media. On social media platforms, he openly shared his thoughts and emotions with his fans.
READ MORE – How Did Mac Miller Die? 15 Amazing Facts About Him
Therefore, it is righteous to mention that his tragic death has left a void in the music world that is hard to be replaced. He was a pure gem. Apart from this, He had millions of followers on social media and was known for his active presence on platforms like Instagram and Twitter.
How Did Xxxtentacion Die?
Here comes the most important part of this particular blog, how did Xxxtentacion die? To begin with, he was tragically shot and killed on June 18, 2018. Why?
Well, He was leaving a motorcycle dealership in Deerfield Beach, Florida. There he was approached by two assailants in an apparent robbery attempt. Furthermore, Xxxtentacion was shot multiple times and was pronounced dead at the scene. Poor boy!
Moreover, The investigation into Xxxtentacion's death resulted in the arrest and conviction of several individuals involved in the crime.
15 Interesting Facts About Him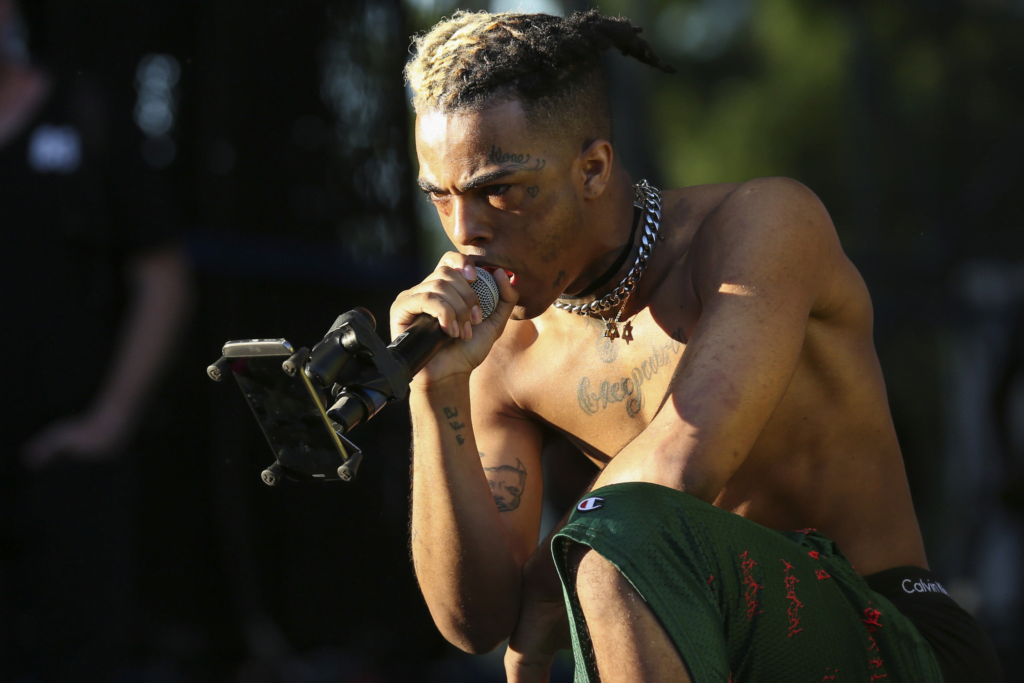 He was of Jamaican and Italian descent.
Xxxtentacion was known for his diverse music style. 
He was great at blending various genres such as hip hop, punk rock, emo, and R&B. This allowed him to create a unique sound that appealed to a wide range of audiences.
He gained significant popularity through SoundCloud, an online music platform
Xxxtentacion's debut studio album, "17," was released in August 2017 and received critical acclaim for its introspective and emotional lyrics. And not just it, The album peaked at No. 2 on the Billboard 200 chart.
He was young, but still, he faced numerous legal issues throughout his life. Such as domestic violence, robbery, and assault. 
He was also known for his controversial behavior and public feuds with other artists.
Xxxtentacion was an advocate for mental health awareness. As a result,  he often spoke about his struggles with depression, anxiety, and suicidal thoughts. 
He was known for his distinctive appearance, which included tattoos all over his face and body, colored hair, and a unique fashion sense.
He even had plans to open an art gallery before his untimely death.
He was a philanthropist and donated a significant portion of his earnings to charitable causes. 
Xxxtentacion was known for his close relationship with his fans, whom he referred to as the "X fans" or "members only."
He had a troubled childhood and was often involved in violent incidents. 
Xxxtentacion was a multi-talented artist and dabbled in various creative pursuits, including music, fashion, and film. 
He had a massive online following and was considered a pioneer of the internet rap generation. 
We aspire to have provided you with an enjoyable experience while browsing our site.