Hello! How have you been a reader? I hope you all are in good health. Today's topic of discussion is the best famous bass singers. Don't you love them as well? In case you don't, just go through this article and we will give you the reason why one should admire them. First of all, the bass is a type of classical male singing voice. It comprises a vocal range of all voice types. 
However, the Bass and baritone are the parts of songs that carry the music. They may not be as observable, nevertheless, famous bass singers are pros at coming up with making music advance and giving it a taste of peace that undoubtedly no vocal range can reach. 
There are certain fields where bass singers try to give their best. The fields include gospel, country, acapella, and operatic music. The singers have their own vibe and charm. 
Furthermore, these listed are capable of making listeners feel at ease or we can say these bass singers are extraordinary in their ways to take you through a completely different zone. Like they can make you forget all your worries, and let you enjoy your own self and live in the moment. 
So without any further ado,  we're going to take a look at the 20 greatest and most globally known famous bass singers of all time. Let's get started!
READ MORE – Top 100 Best Karaoke Songs Of All Time 
1- Barry White
Barry white, his net worth is $20 million dollars. His full name is Barry Eugene Carter. He is a two-time grammy award winner who is known for his romantic image. The year of 1970s was blissful for him because he gained huge popularity during that time only. Do you know? He started playing the piano at the age of 11 only. Apart from being a singer, he is a songwriter as well. 
The list of best songs includes, 
Never, Never Gonna Give Ya Up. …
You See the Trouble With Me. …
I'm Gonna Love You Just a Bit More, Baby. …
Let the Music Play. …
It's Ecstasy When You Lay Down Next to Me.
2- Johnny Cash
Johnny Cash is an American bass singer and songwriter. Speaking of his net worth it's around $60 million. Unfortunately, he passed away in 2003. No matter how much I write about him, it can never be enough because he was a legend. He had sold 90 million records before his death. Even today, his songs provide uttermost bliss to the listeners. He wrote much more than just songs. 
The list of best songs includes 
Ring of Fire
'Hurt' …
'I Walk The Line' …
'Folsom Prison Blues' …
'Sunday Morning Coming Down …
3- Michael McCary
The musical band with which he started off his career as a bass singer, after some time they kicked him off the band. Furthermore, He served as chairman of the 9th street music and film company. Talking about his net worth, it's $45 million. One of the best famous bass singers ever.
The list of best songs includes, 
They don't care about us
Earth song radiot edit
You are not alone
One sweet day
4- Josh Turner
Josh Turner's very dear grandmother introduced him to music. He was only 5 when he showcased his wonderful skills in singing at the church. In addition to this, he also has been a classmate of American Idol contestant Melinda Doolittle at Belmont University. However, no one can deny that he is one of the finest hitmakers in the country music scene.
The list of best songs includes, 
Your Man
Would You Go With Me
Why Don't We Just Dance
Hometown Girl
MUST READ – 15 Most Popular Jamaican Singers Of All Time 
5- Tim Storms
His net worth is $5 million. He is the man who holds the record for lowest sung notes. Other bass singers also get inspired by him. In addition to this, he has been the awardee for  Guinness World Record for singing the lowest note for nearly a decade. However, his lowest notes are so low, they're nearly impossible for our ears to hear. He is excellent, no doubt!
The list of best songs includes 
Mealor: de profundis
traditional: the twelve brigands
6- Peter Steele
Peter Steele was considered one of metal's most intriguing frontmen and famous bass singers. Metal fans across the globe loved him for his powerful persona. The time when he used to be on stage people just go exceedingly crazy for him. He established his image as a vampiric one. Someone who was blessed with haunting and baritone vocals, indeed peter had made his irreplaceable place in his fan's hearts.  
The list of best songs includes, 
Everything Dies.  
Christian Woman · 
Anesthesia·
7- Avi Kaplan
Avi Kaplan's estimated net worth is $8 million. Visalia is the place where he was born. acapella group Pentatonix is the group for which he worked for several years at the beginning of his career. The group helped him a lot in gaining huge popularity. He along with the group won the reality show and made a youtube channel that now has 8 million subscribers. 
The list of best songs includes, 
Can't Sleep, Love. Pentatonix – Can't Sleep Love Can't Sleep Love feat. …
Change On The Rise. Avi Kaplan – Change On The Rise.
I'm Only Getting Started. 
8- Brad Roberts
Brad Roberts is a famed folk-rock musician and one of the best famous bass singers ever. His voice is kinda melodious and memorable to the listeners. One of his albums named "God Shuffled His Feet" (1993), went platinum in the United States and sold over 5 million copies worldwide. Likewise, some of his other albums also sold such records. He has that winning heart charm and smile. 
The list of best songs includes 
The Ghosts That Haunt Me
God Shuffled His Feet
A Worm's Life 
READ MORE – 15 Famous Hispanic Singers You Must Know 
9- Tim Foust
Tim Foust's phenomenal vocal range can drive you crazy. however, he has that five-octave vocal range. Well, Foust was Born in Lubbock nevertheless he was Raised In Nederland. Who knew that a boy who was kicked out of high school, can become such a successful well known, or globally recognized bass singer? He gives his mother all the credit for being a singer. 
The list of best songs includes, 
The Best That I Could Do. 
On My Way Home.
Why Can't I Let You Go. 
I Dare You.
10- George Younce
George Younce's estimated net worth was $300 million. In addition to this, he has performed with the Cathedrals quartet. Also, He has performed with the London Philharmonic Orchestra during his career. Later he was recognized as one of the most influential gospel singers in Southern states in the twentieth century.
The list of best songs includes 
Suppertime
Beyond the sunset
This ole house
11- Paul Robeson
The great son of the slave, His net worth was $2 million. Paul Robeson was a wonderful bass singer. Apart from this, he was a black american who faced criticism. Being black wasn't easy for him as it brought so much trouble in his both personal and professional life. Due to this, he was later declared a communist by the government and was even threatened that might be removed from history. 
The list of best songs includes 
Ol' Man River 
Joe Hill
Summertime
Mary Had A Baby
12- Tennessee Ernie Ford
Tennessee Ernie Ford's estimated net worth is $5 million. Two of his albums got platinum-certified, namely, Hymns and star carols. however, the musical genres that he follows are pop, gospel, and Western. He is the father of two children. Several times he has been ranked as the most popular country singer. Apart from this, he was also listed in the elite list of famous celebrities born in the united states. 
The list of best songs includes, 
Hey Good Lookin' 
Sixteen Tons
I'll Never Be Free
13- Tay Zonday
Tay Zonday has a net worth of $500 thousand, and he is blessed with much more talent. For instance, apart from being a bass singer he also works as a musician, announcer, voice artist, actor, comedian, and a well-known youtube personality. Isn't that amazing?  How a person can manage to do all this with ease? Tay Zonday sure can. Let's take some inspiration from him. 
The list of best songs includes, 
Chocolate rain
Do the can't dance
READ MORE – 20 Best Famous Female Pop Singers Ruling The Pop World
14- Melvin Franklin
Melvin Franklin, a famous bass singer is from the united states. He was best at delivering ad-libs and harmony vocals. This allowed him to enhance his skills for performing with more verse vocals. When he was in Detroit he performed with several other artists as well. People know him for his versatility in music. 
The list of best songs includes, 
(i know) I'm losing you 
Superstar (remember how you got where you are)
I could never love another after loving you
15- Thurl Ravenscroft
Apart from being a great bass singer, Thurl Ravenscroft was also a decent actor. He was also a notable figure for the channel Disney as he had sung numerous songs for Disney films or Disney world. Unfortunately, he died, nevertheless, His voice acting career lasted till his death,h. Well, that's commendable. 
The list of best songs includes 
You are a mean one 
Everybody wants to be a cat
16- Ivan Rebroff
Originally Ivan Rebroff was a german vocalist. His net worth is estimated to be $8 million dollars. His singing styles comprise operatic and folk. Unfortunately, he died in 2008. He was also known by the name Hans-Rolf Rippert. Later he made the Guinness book of records for being the possessor of the most extensive range in the whole world. Superbly insane!  
The list of best songs includes 
Evening chimes
Kalinka malinka
Song of the Volga boatmen
17- Richard Sterban
Richard Sterban's estimated net worth is $5 million. In the United States, he is absolutely very popular. However, it's very strange of him that he never spoke anything about his family members or his personal life. In addition to this, his dressing sense is out of this world. People adore him so much for this. 
The list of best songs includes, 
Give the world a smile
Bow chika wow wow
18- Larry Graham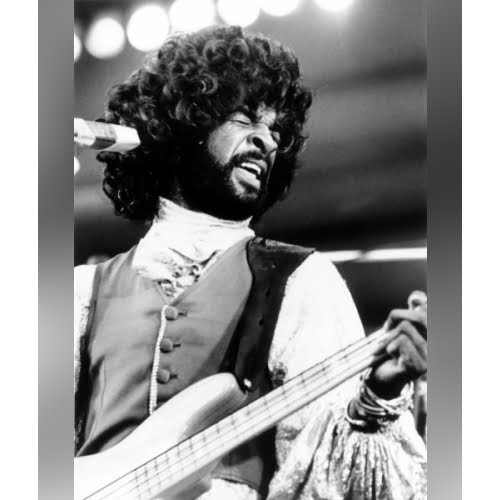 Larry Graham has a huge net worth of $275 million and was raised in Oakland, California. however, He used to be an extraordinary child who had an interest not only in bass but also in guitar, harmonica, and drums. He was absolutely amazing at all of this. later, after becoming a prominent figure of bass singers he toured with several other popular musicians or comedians/singers. 
The list of his best songs includes, 
One in a million you
Just be my lady
When we get married
The jam
READ MORE – 15 Best Colombian Singers That Everyone Loves 
19- Nick Massi
Massi honed his singing skills with several bands during his teenage years, before hooking up with the great Frankie Valli in a local band called the Four Lovers. His full name is Nicholas E. Macioci. It was very easy for him to rank his singles on the billboard's top chart list. As he was talented enough for doing that. however, He was inducted into the Rock and Roll Hall of Fame as well as the Vocal Group Hall of Fame in the 1990s for his contributions to the music industry.
20- Carlo Mastrangelo
He is from the Bronx, United States. At present, he is 84 years old. His net worth is $4 million dollars. The time when he used to perform with a drummer, helped him in gaining considerable popularity. later, Mastrangelo was inducted into the Vocal Group Hall of Fame in 2000 as part of 'Dion and The Belmonts'.
The list of best songs includes, 
Long ago
She is comin' home
Understanding
Why can't she see me?
Hope you like our picks buddy