Emo is a subgenre of punk rock music that is specified by its emotional lyrics, dramatic tones, and confessional themes. It actually emerged in the 1980s but gets extremely popular since the 2000s. Its origin is often considered to be from Washington D.C. where it was known as hardcore or emocore. In today's post, we are going to consider the best emo bands of all time.
In fact, these emo bands have been the driving force in popularizing the underground music genre. Bands like My Chemical Romance and Fall Out Boy became chart-topping hits. Let's consider the 12 Best Emo bands we have included in the list given below.
READ MORE- 12 Best Spanish Rock Bands Of All Time
1- Fall Out Boy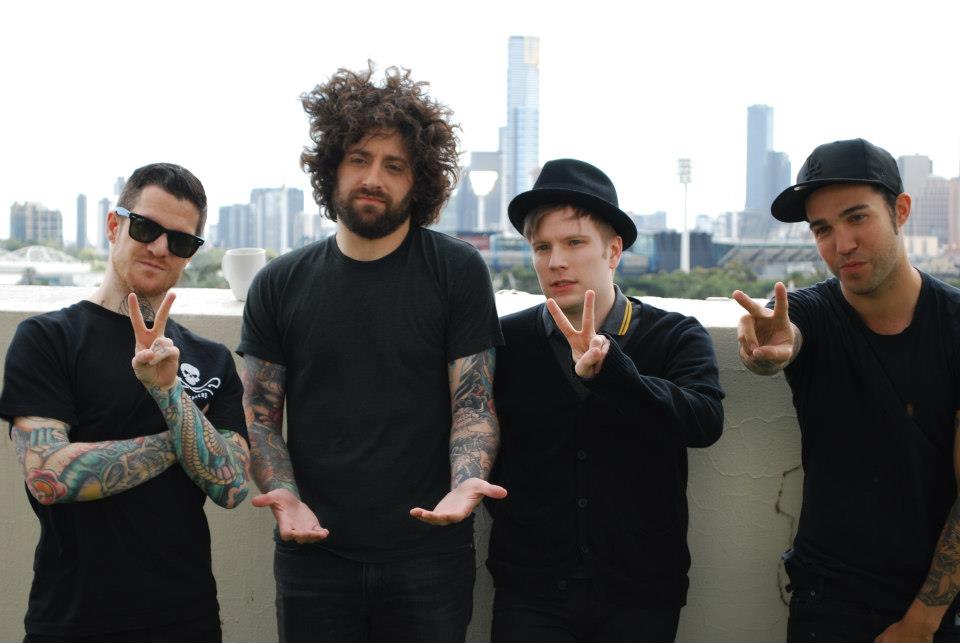 The emo band "Fall Out Boy" was formed in Wilmette in 2001. It consists of vocalist Patrick Stump, drummer Andy Hurley, bassist Pete Wentz, and guitarist Joe Trohman. The band gained popularity with the album "From Under The Cork Tree".
The band released several hit singles and albums including "Save Rock & Roll", "Mania", "American Beauty/American Psycho", "Sugar", "Centuries", and "Alone Together".
READ MORE- 15 Greatest Famous German Rock Bands Of All Time
2- My Chemical Romance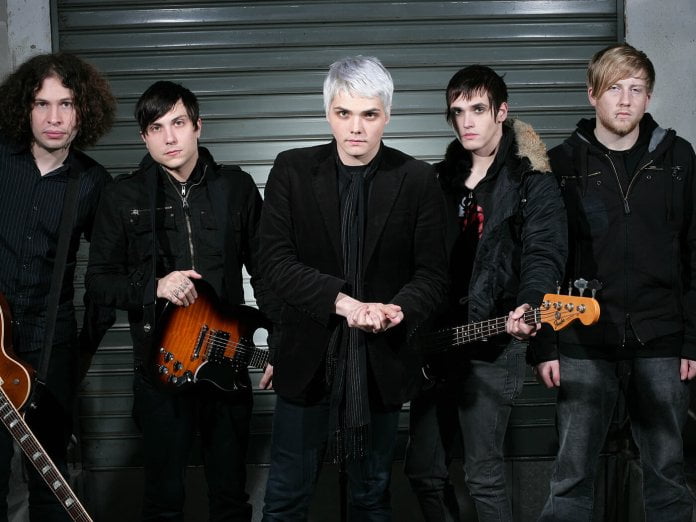 My Chemical Romance is one of the most influential emo bands. The band was established in Newark in 2001. Its lineup consists of Gerard Way(vocalist), Frank Lero(rhythm guitarist), Ray Toro(lead guitarist), and Mikey Way(bassist).
The band released its debut album "I Brought You My Bullets, You Brought Me Your Love". In fact, their second album "Three Cheers for Sweet Revenge" went platinum. Some of its most popular works include The Black Parade, Helena, etc.
3- Paramore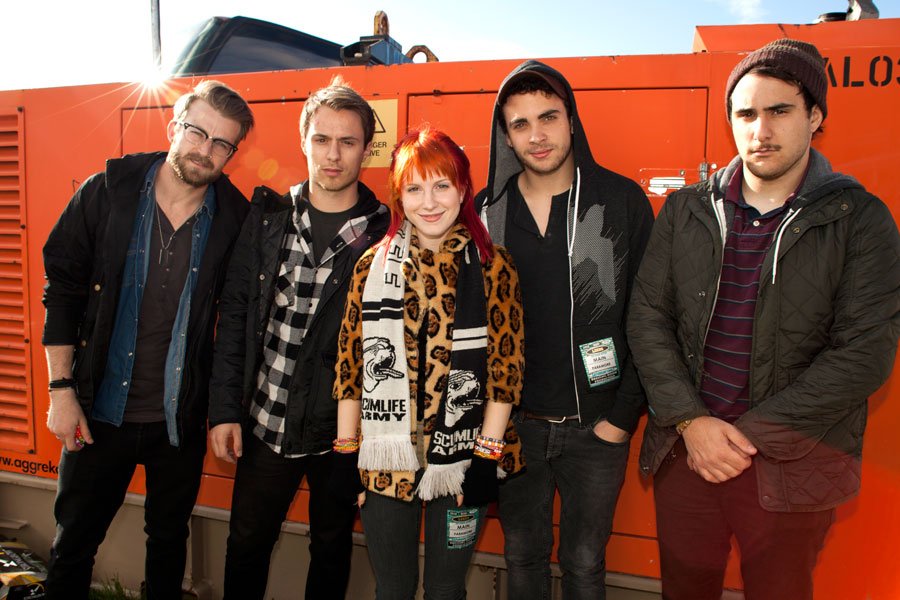 Paramore is a popular emo band formed in the year 2004. It current lineup consists of lead vocalist Hayley Williams, drummer Zac Farro, and guitarist Taylor York. The band released its debut album All We Know Is Falling. It reached number 4 on the UK Rock chart.
Significantly, their second album Riot was a big hit and certified Platinum in the U.S. In 2009, it released the album "Brand New Eyes". The band is popular for its blend of punk, alternative rock, and pop genres.
READ MORE- 15 Famous Irish punk bands Of All Time
4- Jimmy Eat World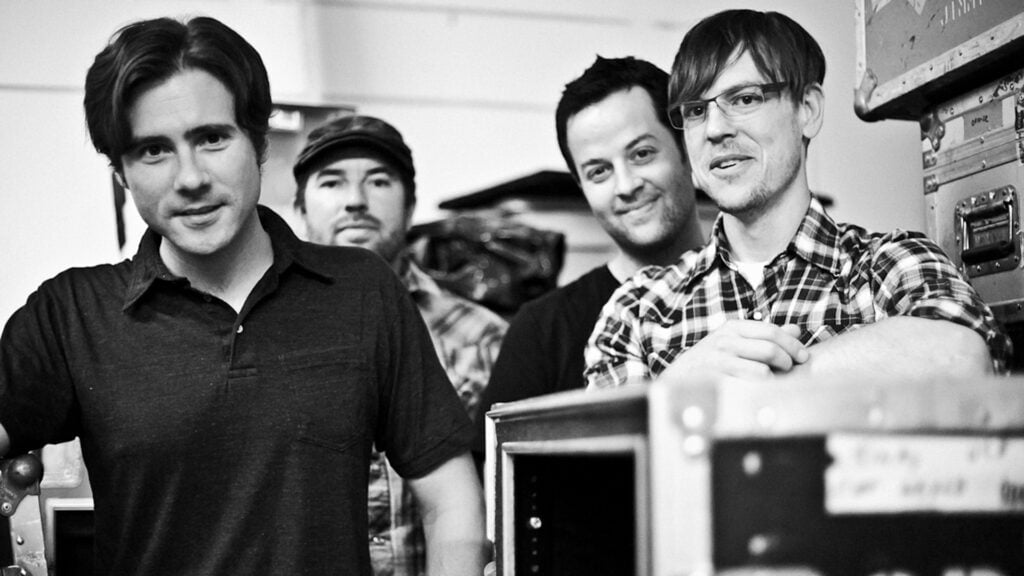 Jimmy Eat World is a rock band formed in Mesa, Arizona in the year 1993. The band consists of lead vocalist and guitarist Jim Adkins, rhythm guitarist and vocalist Tom Linton, drummer Zach Lind, and bassist Rick Burch. The band is best known for its emotional lyrics.
Furthermore, their breakthrough came with the release of the album Bleed American. Its song The Middle reached number 1 on the Alternative Songs Chart. RIAA certified the albums "Bleed American" and "Futures" platinum and gold respectively.
5- The Used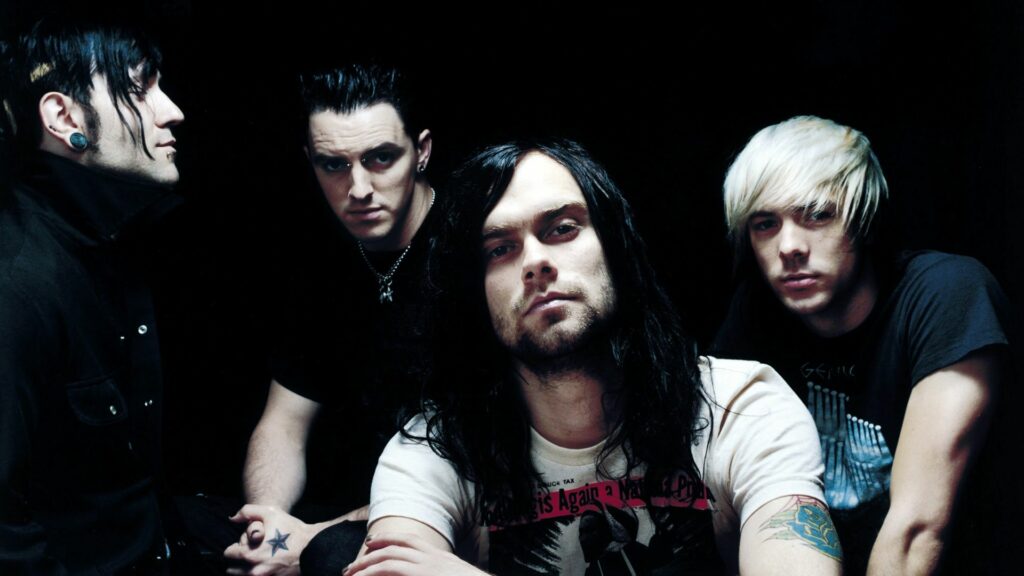 The Used is an emo band formed in Orem, Utah in 2001. The band's lineup includes Bert McCracken(vocalist), Jeph Howard(bassist), Joey Bradford(guitarist), and Dan Whitesides(drummer). The group indeed gained fame with the release of its self-titled debut album in 2002.
The band has also collaborated with several artists and bands including Steve Aoki, and My Chemical Romance. Some of the band's notable works include albums such as "Artwork", "In Love and Death", and "Lies for the Liars".
READ MORE- 12 Best Death Metal Bands You Must Know
6- Panic! At The Disco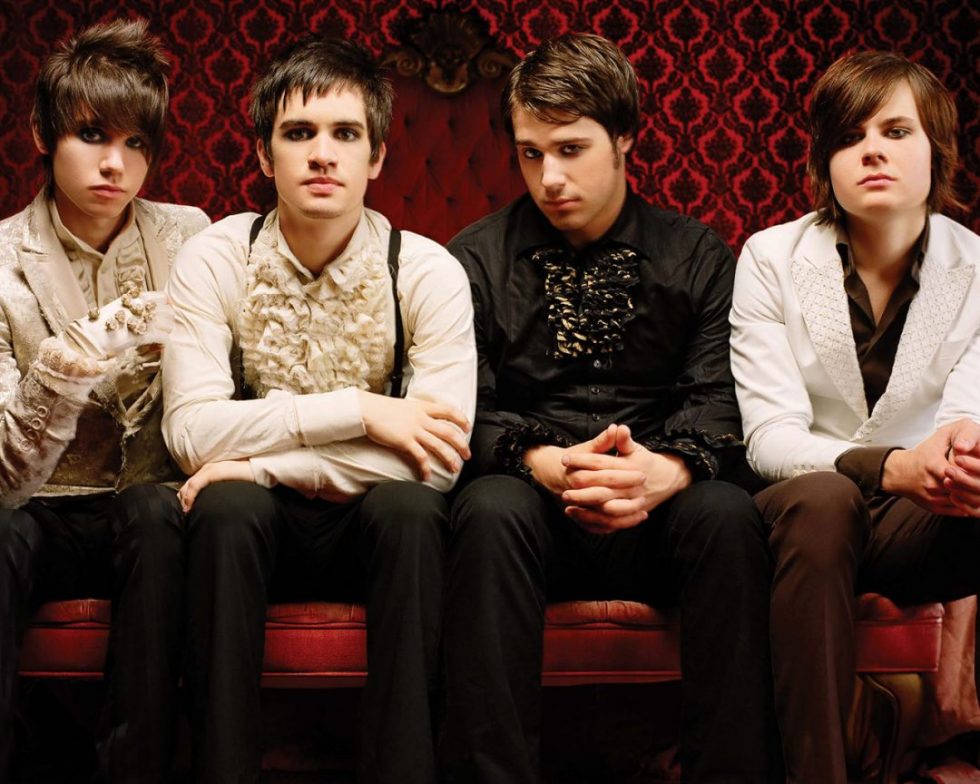 Panic! At The Disco is a renowned emo band formed in 2004. The band has gone through several lineup changes with the only constant member Brendon Urie. Other members include Ryan Ross, Brent Wilson, Spencer Smith, Jon Walker, etc.
The band's debut album "A Fever You Can't Sweat Out" was released in 2005 and went triple-platinum in the U.S. Further, Panic! at The Disco released several albums, some of the most successful include Vices & Virtues, Pretty Odd, Death of a Bachelor.
7- American Football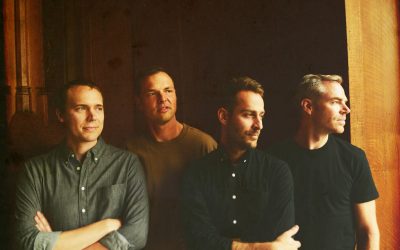 American Football is a famous band formed in Urbana, Illinois in 1997. The band consists of Mike Kinsella on vocals and guitar, Steve Holmes on guitar, and steve Lamos on drums. Their self-titled debut album became one of the most praised emo and math rock records of all time.
The band disbanded in 2000 and later reunited in the year 2014. It released the semaphore album "American Football (LP2)" in 2016. Besides, American Football is popular for its deeply emotional lyrics and innovative instrumentation.
READ MORE- The 15 Greatest Best Indian Bands Of All Time
8- Sunny Day Real Estate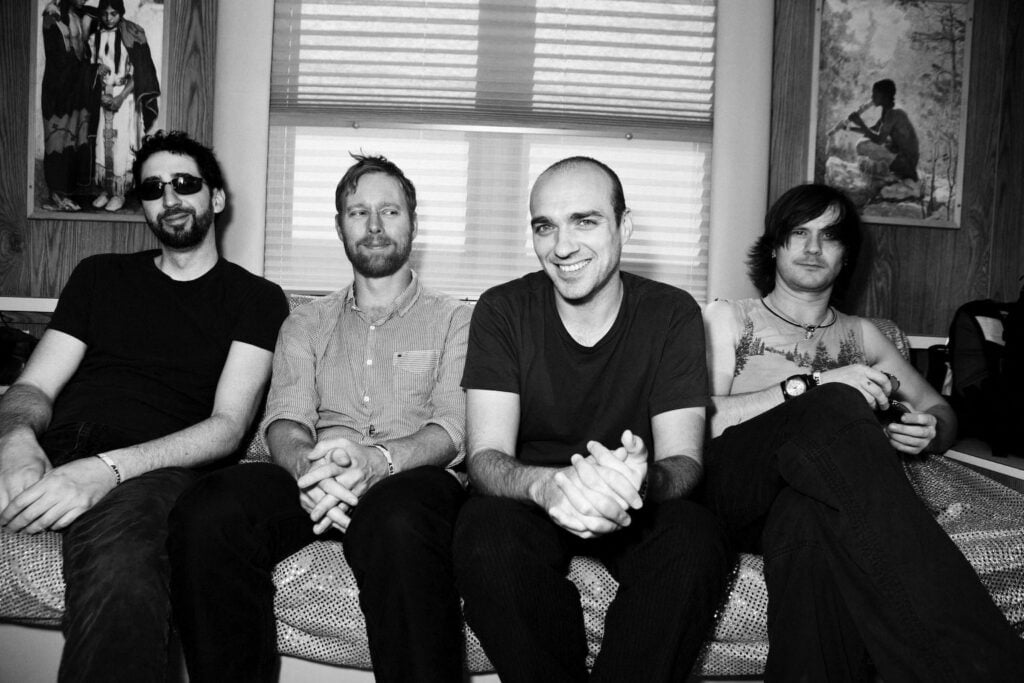 Sunny Day Real Estate is an emo/indie rock band formed in Seattle in 1992. Its current lineup consists of vocalist Jeremy Enigk, drummer William Goldsmith, guitarist Dan Hoerner, along with bassist Chris Jordan, and guitarist Greg Suran.
In 1994, the band released their debut album "Diary" which became one of the most influential emo albums of all time. The band broke up and united several times but continued to give their best impression on emo and rock music.
9- Black Veil Brides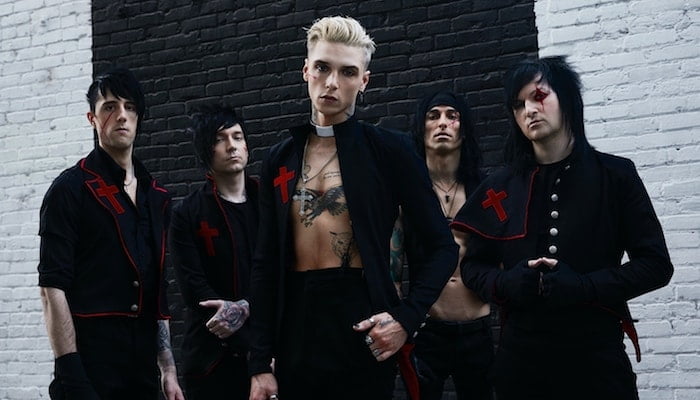 Black Veil Brides is an American band formed in Cincinnati in 2006. The band's members include vocalist Andy Biersack, lead guitarist Jake Pitts, drummer Christian "CC" Coma, rhythm guitarist and violinist Jinxx, and bassist Lonny Eagleton.
Apart from their energetic music, Black Veil Brides are also famous for their black makeup, body paint, and tight clothing. The band has won various accolades including Kerrang Awards, Alternative Press Awards, Revolver Golden Gods Awards, etc.
READ MORE- 20 Best Classic Rock Bands Of All Time 
10- Falling In Reverse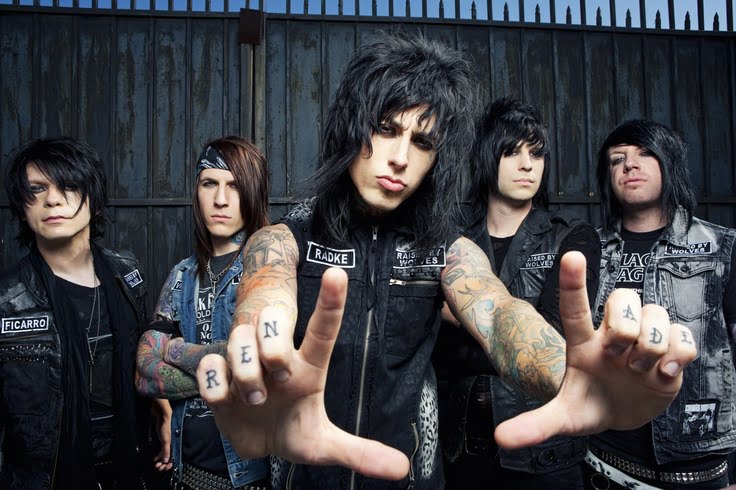 Falling In Reverse is a renowned rock band formed in 2008. Its current lineup consists of vocalist Ronnie Radke, guitarists Max Georgiev and Christian Thompson, and bassist Tyler Burgess. Its debut album "The Drug In Me Is You" peaked at No.19 on the Billboard 200 chart.
The band's second album Fashionably Late was released in 2013. It also peaked at the No.17 on the Billboard 200 chart. Its music is described as emo with pop-stylized choruses and a blend of pop and metalcore.
11- Brand New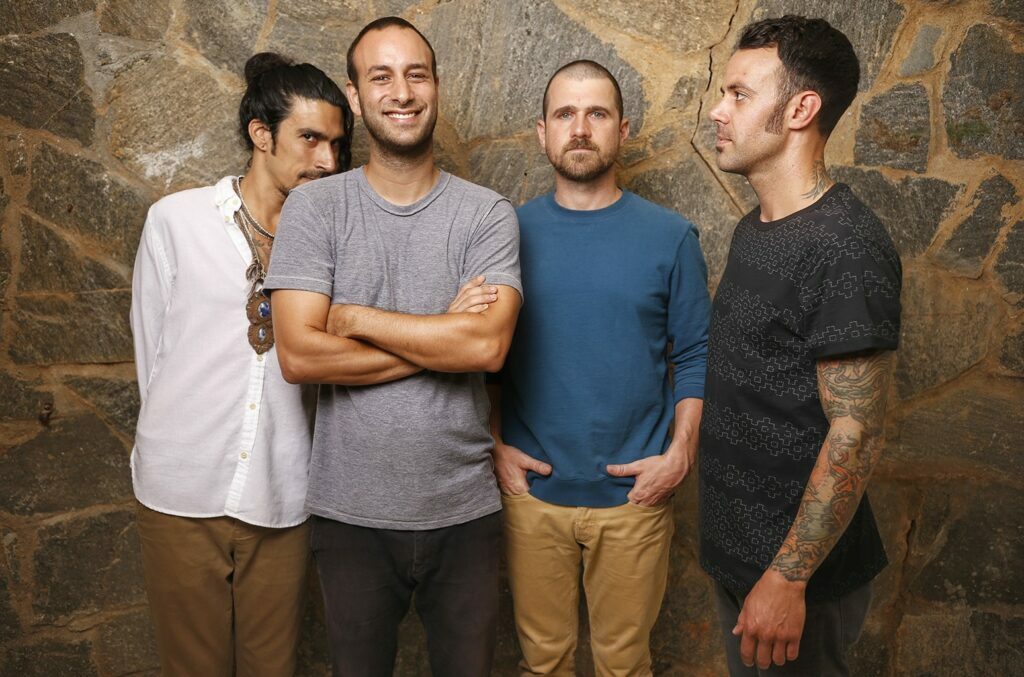 Brand New was one of the most influential emo bands formed in 2000. The band consisted of vocalists/guitarists Jesse Lacey, Garrett Tierney, and Vincent Accardi, along with drummer Brian Lane. Derrick Sherman and Benjamin Homola joined the band for a few years.
The band's music was influenced by punk and emo. In 2001, the band released its debut album "Your Favorite Weapon". The singles, "The Quiet Things That No One Ever Knows" and "Sic Transit Gloria… Glory Fades" from the album "Deja Entendu" entered the top 40 on the UK Singles Chart.
READ MORE- Country Music Groups: 20 Best Music Bands Ever 
12- Twenty-One Pilots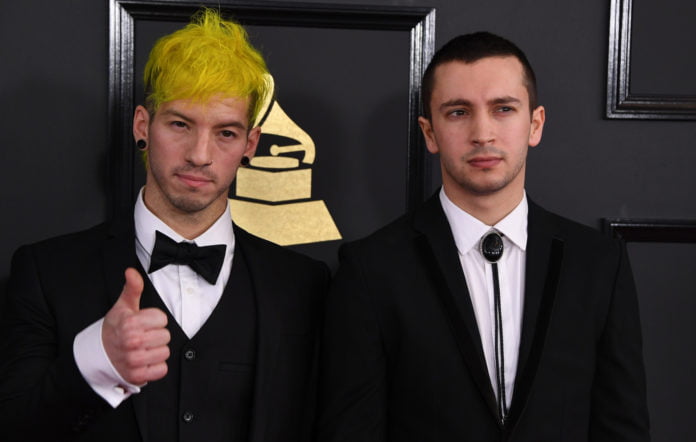 Twenty-One Pilots is a renowned musical duo formed in 2009. It included lead vocalist Tyler Joseph along with Nick Thomas and Chris Salih initially. The band currently consists of Tyler Joseph on lead vocals, piano, and keyboards, and Josh Dun on drums and percussion.
In fact, the duo won the Grammy Award for Best PopDuo/Group Performance at the 59th Grammy Awards for the single "Stressed Out". The band has received forty awards out of 134 nominations including AMA, Billboard Music Awards, Grammy Awards, and others.
Here we have discussed the Best Emo Bands of all time. If this post was helpful, like and share. Stay tuned for more exciting posts.