In this article, we are going to present you the top 10 Synthwave Artist. Synthwave is an electronic music microgenre that is based on music that is associated with action, science fiction(Sci-fi), and horror film soundtracks during the '80s.
These are some of the best in the music business. So here comes the list of the top 10 Synthwave artists you must really know.
MUST READ – Top 10 Synthwave Music You Must Listen 
10 – F.M 84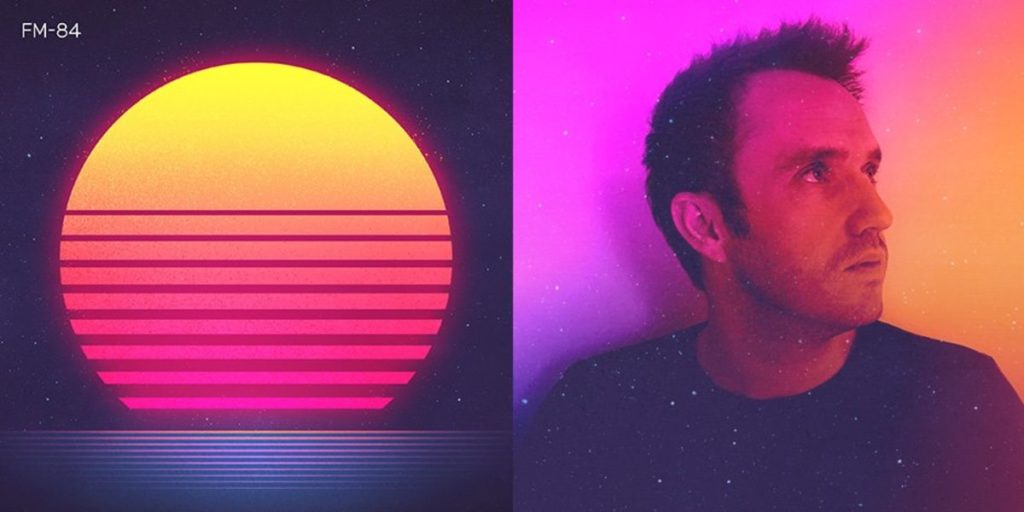 Col Bennett stage name FM-84 is an independent artist and a music producer from the place called Ayrshire which is in Scotland is an excellent Synthwave artist. After their excellent sold-out tour of the US and Canada in 2018 and next year an epic fourteen date tour of the US, UK, and Canada. The tour follows the success of "Atlas" their debut album.
Follow Instagram : https://www.instagram.com/fm84music/
9 – Miami Nights 1984

With the creation of his own Label alongside his friend 'Lazerhawk', the artist wins great respect in the Retrowave community. His real name Michael Glover. He is from Victoria BC Canada and was inspired by 80 music and also he is one of the founders of "Rosso Corsa Records" and became a Synthwave artist.
Follow : https://twitter.com/miaminights1984
8 – Timecop 1983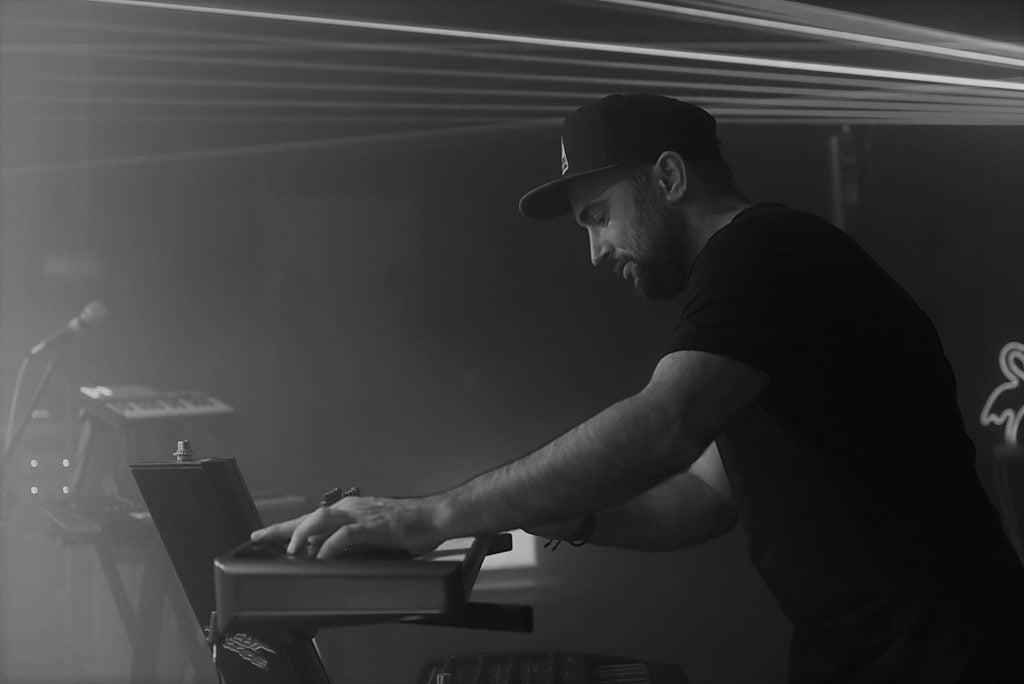 Jordy Leenaerts is a Dutch electronic musician from Eindhoven professionally & on stage known as TimeCop1983 and has been producing music in the Synthwave genre. Timecop1983 got international recognition in 2016 with the label NewRetroWave. He is often asked to perform live in the United States and also in Dubai. In 2016 he had a live show at the Amsterdam Dance Event with fellow artists Sunglasses Kid, College, and Maethelvin.
Follow : https://www.instagram.com/iamtimecop1983/   
READ MORE – 10 Superior Adele No Makeup Picture Will Shocked You 
7 – WaveShaper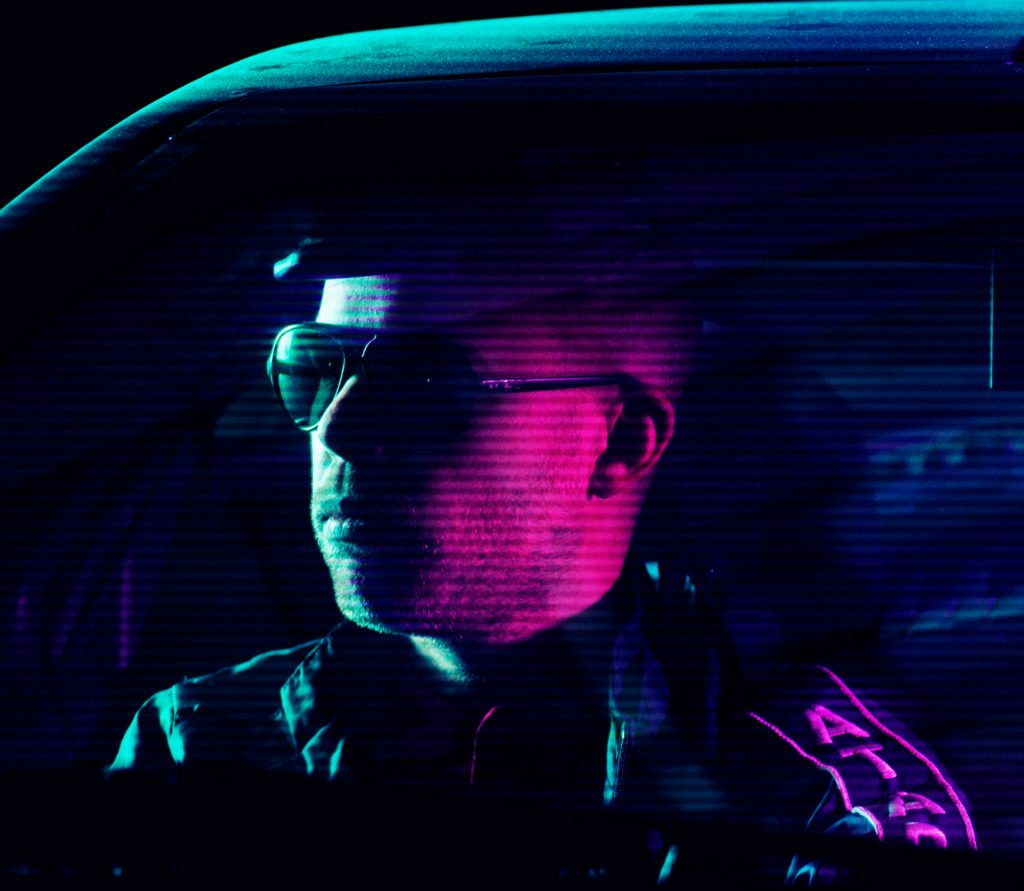 Tom Anderson aka Waveshaper is a Swedish electronic musician who specializes in Synthwave. He was inspired by artists like Jean-Michael Jarre, Kraftwerk, and mesmerizing Daft Punk, and also the soundtrack of the movies during the 80s. He debuted with the album named Tracks to the Future and released by Lunar Boogie in 2013. There was a total of 12 songs and all the songs were different in their own way.
Follow : https://twitter.com/waveshaper_swe
6 – Wayfloe

Wayfloe's original name Dylan & Alex hit the scene's for the very first time on the stage of the ÎleSoniq Music Festival of Montreal in the summer of 2015. Since then, the Canadian/French duo has been leaving marks of their eccentric style in different parts of the world, starting with the success of their first official single 'Echoes', an explosive Deep House entry made in collaboration with Toronto vocalist Aleesia.
A charismatic act constantly reinventing itself, Wayfloe is now on the radar of many countries and having to be brought out to perform in Europe and teaming up with star DJ Sabrina Terrence to sell out the most popular nightclub in Dubai in late 2017.
Follow : https://twitter.com/wayfloemusic
5 – Starcadian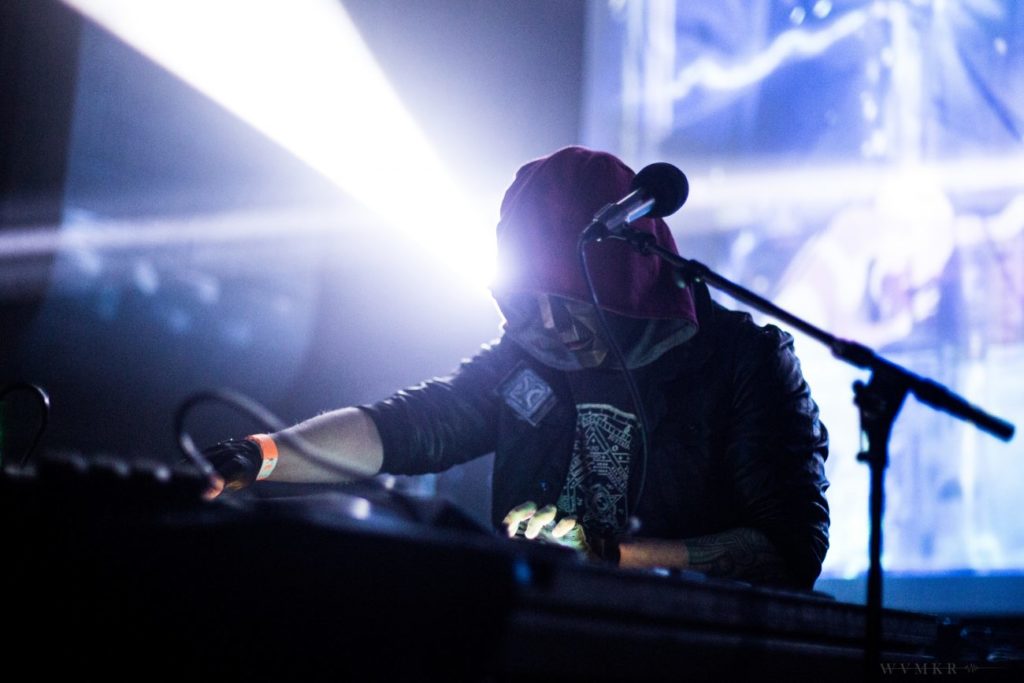 Anyone who has listened to one of Starcadian's releases stumbles across his music in a Synthwave playlist, or followed a recommendation to one of his spectacular music videos will definitely know that this inspiration has come a very long way.
These influences and musical revelations developed and matured him into the musician we as see today: one foot rooted in the past, the other striding towards a cinematic future.
Follow : https://www.instagram.com/starcadian/
READ MORE – 10 Pretty Selena Gomez No Makeup Photos Will Steal Your Heart 
4 – Lazerhawk

Garrett Hays professionally known as Lazerhawk is from the United States and a proud Texian (from Texas). He is one of the guys who are founding members of the label named "Rosso Corsa Records".
He started releasing music in the late 2000s and was a famous Synthwave producer. His electronic music was based on sonorities coming from the 80s. It has charmed the fans of "Kavinsky" and "Valerie Collective" (College, Outrunners, Anoraak).
Follow : https://twitter.com/lazerhawkmusic
3 – Perturbator – Synthwave artist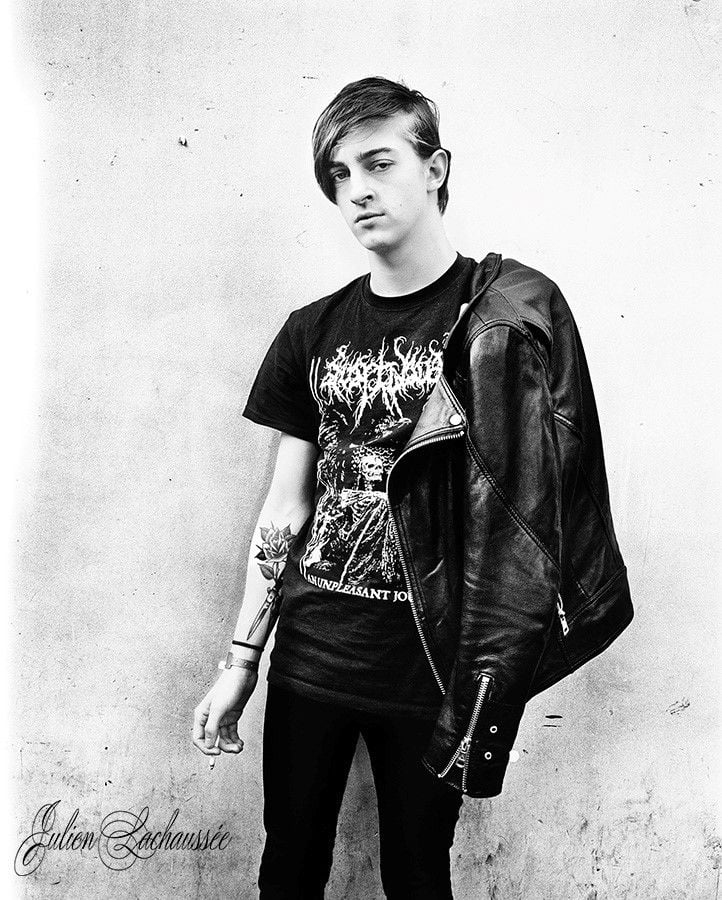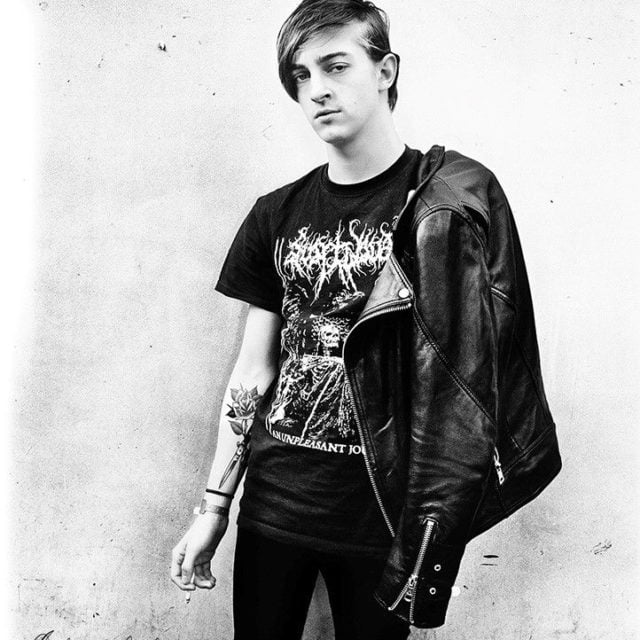 James Kent or also known as Perturbator is a French artist coming from Paris. He also has experience in the world of Black Metal as a Guitarist. Bubbling under the surface for the past year or so, it felt like 2017 was the year Synthwave made a break for the mainstream.
Well… at least he got recognition amongst many of the rock and metal fans. You might think electronic music has no place within the confines of riffs and blast beats, but you'd be wrong, and Perturbator is channeling the inherent darkness of heavy music through his chilling and otherworldly electronics.
Follow : https://twitter.com/the_perturbator
2 – The Midnight – Synthwave artist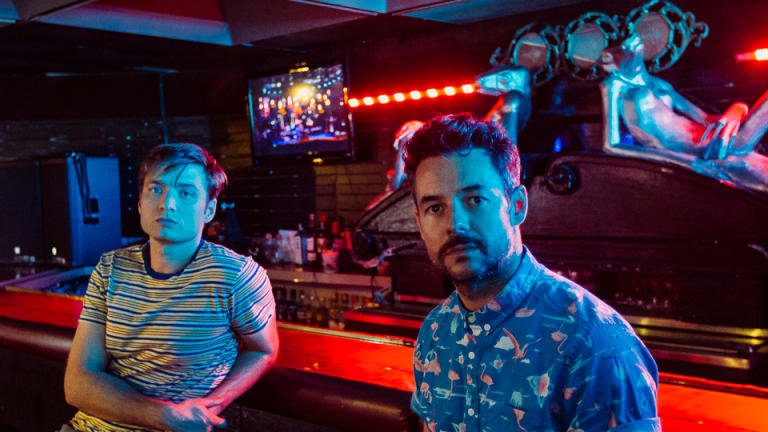 The Midnight, coming from Los Angeles, California, made an excellent name for themselves by leaning into the growing popularity of the Outrun, Synthwave, and Vaporwave genres of music. While they're one of the earliest adopters of the unique and melodic style. That's why the artist comes in the top 10 list of Synthwave artist.
Follow : https://www.instagram.com/themidnightofficial/
READ MORE – 20 Best EDM Songs Will Hit Your Ears 
1 – Kavinsky – Synthwave artist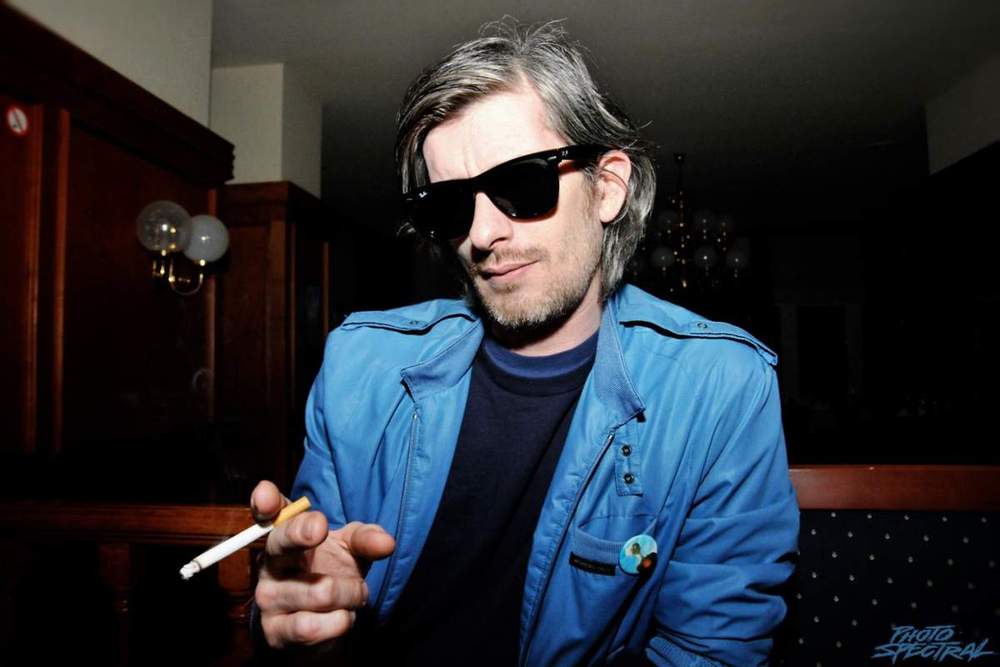 Vincent Belorgey professionally also known as Kavinsky.His production style of the electropop film soundtracks reminds me of the 1980s. When asked Kavinsky about his inspiration he told me he used to watch countless movies as a young boy and he picked the best of the 80s and compiled it into one. He achieved greater mainstream recognition after his song "Nightcall" was featured in the 2011 film Drive.
Follow : https://www.instagram.com/kavinsky/