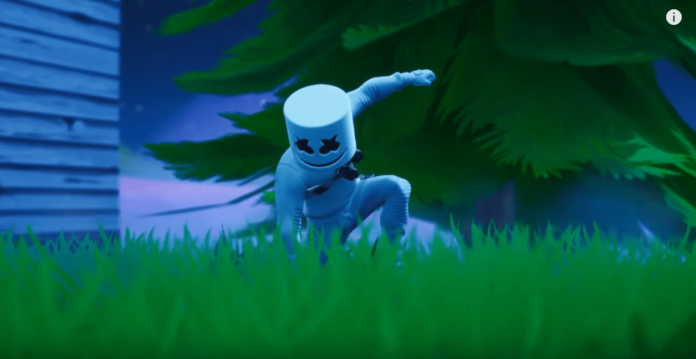 The music artist/DJ Marshmello has released New fortnite music video called "Find Me". This video has amazing animated direction, If you love animation you would definitely adore this official video. Marshmello doing honky dory things in this video.
He released original version of "Find Me" 2 year ago and now he releases its animated version(Fortnite Music Video).
Here is the Official Fortnite Music video "Find Me" by the most popular artist Marshmello. Hope you like this video and must share this with your friends. Listen here..!!!
Credits:
LJ Studios YT: https://youtube.com/channel/UCekQL3Kd…
Instagram | https://www.instagram.com/ljstudiosyt/
Marshmello (real name Christopher Comstock) is an American electronic music producer and DJ. He first gained international recognition by releasing remixes of songs by American DJ duo Jack Ü and Russian-German DJ Zedd. In the year 2019 he ranked under top 10 djs in the world.
MARSHMELLO:- FACEBOOK || INSTAGRAM || SOUNDCLOUD || TWITTER || YOUTUBE
Stay Tune With Siachen Studios For More Latest Updates And News.