Mark your calendars as KIEROBEAT is ready to release a new song called "Spare Parts" feat. Jopo. This October, we can expect big loud beats accompanied by powerful and strong vocals by Jopo.
In connection to the song "Spare Parts", Jopo says:
"In these mentally and financially unstable times, it's good to take a look at your life and figure out what's really important. Seems like at the moment we might have even less of a chance for steady work and if we happen to catch a
break but then break under pressure, at the end of the day, most of us are
just small and easily replaceable parts of a bigger machine. An individual can
very easily get lost in the shuffle".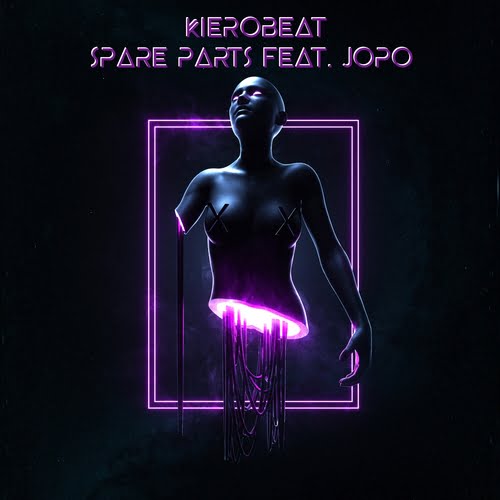 PRE-SAVE "SPARE PARTS FEAT. JOPO" HERE NOW!
Kierobeat, a unique project from Finland, explores the universe and wants to expand the limits of Hip-Hop, EDM, Rock & music in general. The vocalist, Jouni "Jopo" Rantanen, is the front man of Finnish punk band Rattus and has been touring the world with them since 2011.
MUST-READ – Music & Mental Health: Can Music Help You Heal? 
Talking about the success of Kierobeat, BuzzMusic says "Hailing from Finland, Kierobeat is an eclectic melding of musicians that flawlessly bend the rules of hip-hop, EDM and any genre they feel like. Groundbreaking and experimental, Kierobeat is not afraid of the unique".
Earlier this year, Kierobeat released a song called "Everything's Canceled (Wrong Timeline) feat. Jopo". This track is an experimental crossover trip mixing elements from drum & bass and hard rock. Jopo's distorted guitars and grungy vocals raise Kierobeat's neurofunk to new heights and give it some sweet rock street credit.
You can tell that the theme of this track is inspired from real life events. Jopo was scheduled to play big shows with Rattus this year like EXIT in Serbia, one of the biggest festivals in Europe, but couldn't because of Covid. The whole world's on pause and Everything's Canceled has become the anthem of 2020.
Watch the video for Everything's Cancelled (Wrong Timeline) Feat. Jopo here
The new Kierobeat track "Spare Parts feat. Jopo" will be available on all major streaming platforms from 02nd October. Follow Kierobeat on their Instagram, Twitter and Facebook and keep an eye out on their Soundcloud, YouTube and Spotify for new and upcoming tracks!