YOU CAN NOW MASTER YOUR TRACKS DIRECTLY ON SOUNDCLOUD. SoundCloud has introduced an AI Mastering tool called Mastering on SoundCloud, powered by Dolby.
Mastering costs $4.99 per track or you get three free tracks per month as part of a SoundCloud Pro Unlimited subscription, costing $3.99 per track after that. It costs the same to master any type of file, even WAV, FLAC, or AIFF.
Artists, Creators, And Music Producers are giving mixed kinds of reactions to Soundcloud for his new AI Mastering tool service some of them are excited to use this tool and some of the creators are tweeted their honest opinion on Mastering.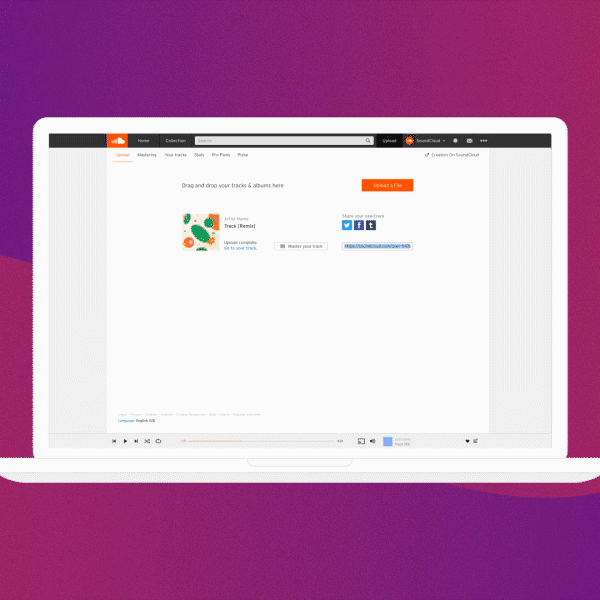 SoundCloud in a blog post claims – "Dolby has perfected its mastering technology through thousands of hours of music analysis and by working with professional engineers to replicate their process. By critically listening to your music the way an engineer does — identifying the details, the unique sections, and musical transitions that give your song its unique story arc — the audio technology preserves your original intent while delivering a final track that sounds wide, powerful and ready for streaming playback wherever it goes."
Soundcloud Provides Four Modes on Mastering tool. The modes are called Thunder, Sunroof, Clear Sky, and Aurora. You can try Mastering on SoundCloud for free to test out unlimited snippets of your tracks before taking the leap.
You can preview 30 seconds of your master before you commit to the type you want to use. You can trial these 30-second clips for free, even as a non-Pro user. If you want a quick tutorial before you get started, you can watch and learn via the SC101 video below.