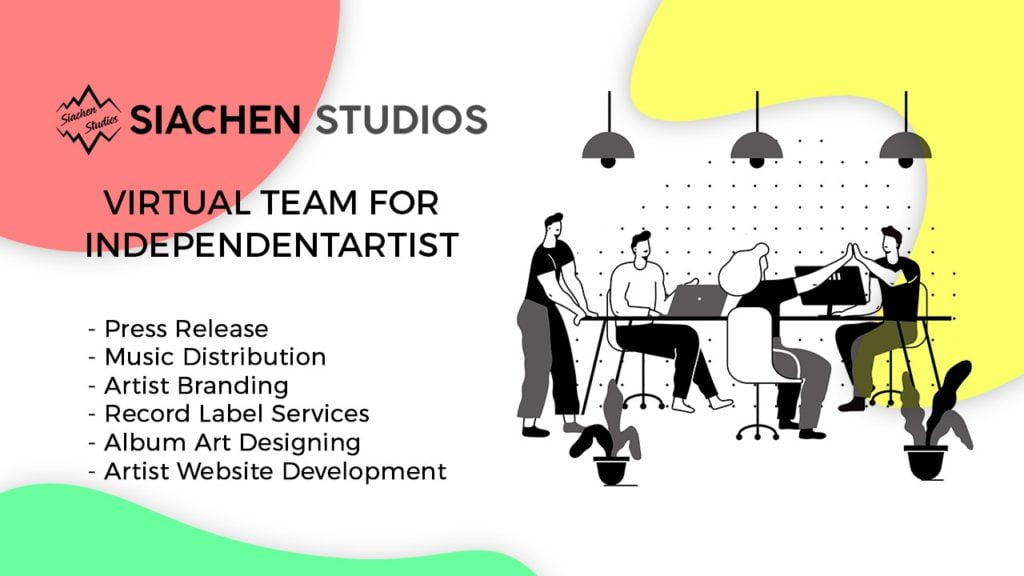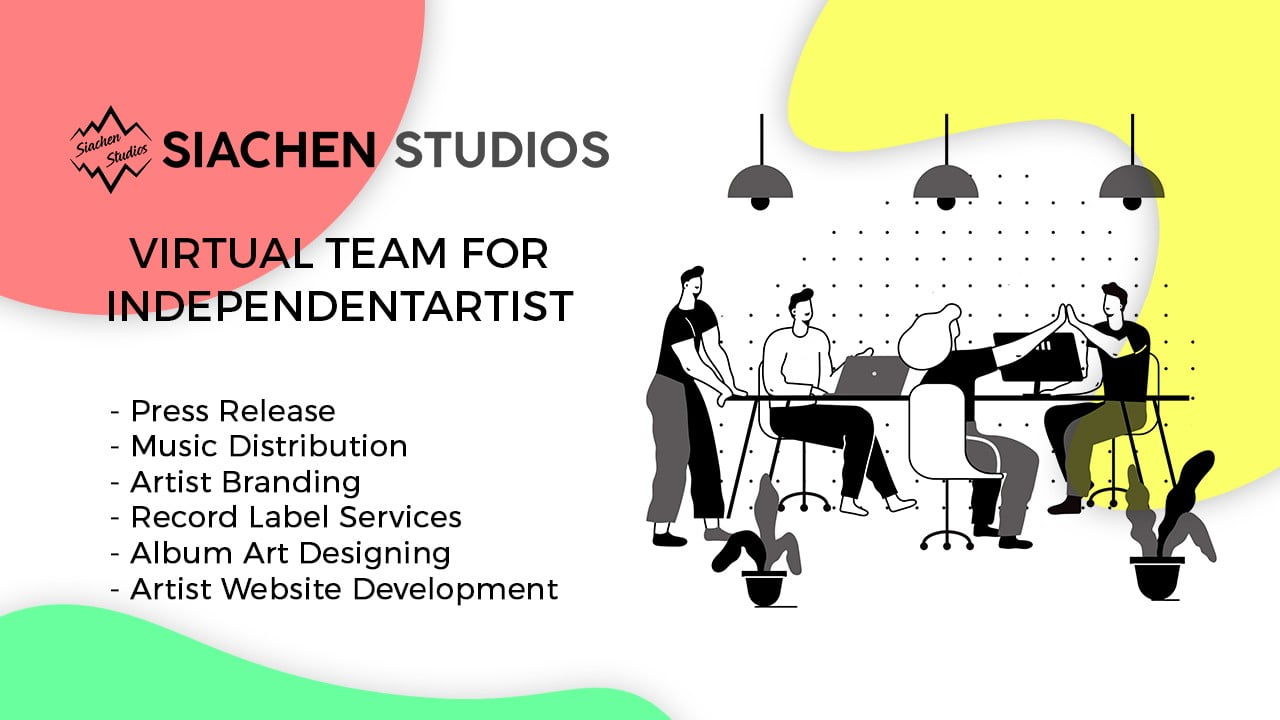 Founders –
Shryansh Bisen – Linked In || Instagram
Upendra Singh Sisodia – Linked In
SIACHEN STUDIOS is created to serve independent labels, managements, artists and bands with fair values, sustainable business models and by pushing new technologies & approaches to create, distribute and promote music. We salute all the people involved in the process of creating music and building careers – from the studio engineer and the cover-artwork designer, to the composers, lyricists, label people, musicians and the front singers.
Who are we?
We are the fans, the followers. The ones at the front row of your gig and the ones rocking the stage. The ones who click 'like' on your updates and the one posting the update. The ones who generate your streaming numbers, buy your records and share your playlists and the ones who make music. We are the fans and the artist of a vibrant and generous music climate.
We stand up for the independent artists and labels.
Siachen studios is the definitive sound of modern electronic music. Our mission is to inspire upcoming EDM artists all around the world and help them in their epic journey by providing them with all the necessary tools. From powerful samples to awesome VSTs, to providing balanced coverage of the worldwide EDM movement and to all the necessary blogs, we are there for you.
In addition to timely and relevant news pieces, at Siachen studios we pride ourselves on publishing official music from artists as well as the interviews, reviews and editorials that shed light on the topics that matter to our readers. Since our official launch on June 1st of 2019, our content has reached millions globally.
In the interest of journalistic integrity, we here at Siachen studios are committed to the transparency of our business model. We clearly label posts sponsored by our partners as well as music released by the record labels with which we partner.