Hey readers, how have you been? Wishing you a day filled with positivity. So, today we will be discussing How Did Prince Die? What led him to his tragic death? 
Well, Before digging into let's know about his love for music. Prince was drawn to music from a young age and developed a deep passion for it. His decision to become a singer was influenced by various factors, including his natural talent, upbringing, and personal experiences. 
His exceptional artistry and contributions to the music industry continue to inspire and resonate with fans around the globe. Reading below you will find brief details about him and his life as well as 20 or more engrossing facts about him. 
READ MORE – How Did Aaliyah Die? 15 Interesting Facts About Aaliyah
Who was Prince?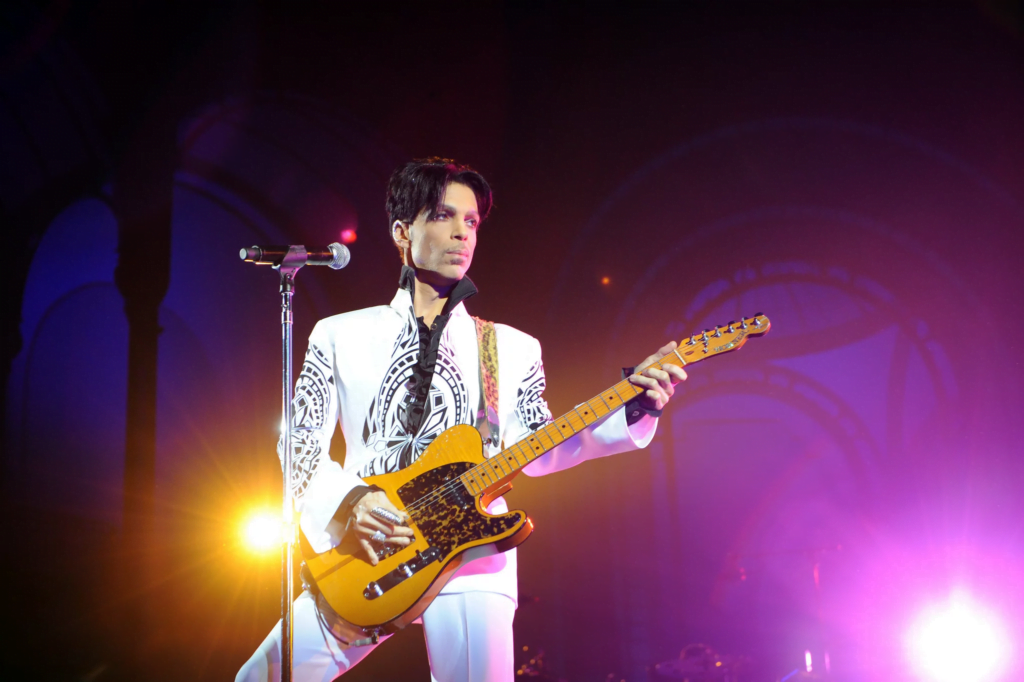 Prince, whose full name was Prince Rogers Nelson, was an American musician, singer, songwriter, and multi-instrumentalist.
However, He was born on June 7, 1958, in Minneapolis, Minnesota, and passed away on April 21, 2016. Prince's eclectic musical style blended various genres such as funk, rock, pop, R&B, and soul.
Furthermore, Prince rose to fame in the late 1970s and became one of the most influential and innovative artists of his time. He achieved significant success with albums like "Purple Rain" (1984), "Sign o' the Times" (1987), and "1999" (1982). 
Moving on, His music often addressed themes of love, sexuality, spirituality, and social issues. Prince was a prolific songwriter who played multiple instruments, including the guitar, piano, drums, and bass.
In the aftermath, He was known for his virtuosity and ability to create catchy melodies and intricate arrangements.
Apart from this, Throughout his career, Prince pushed boundaries and challenged societal norms through his music and personal style. He was recognized for his flamboyant stage presence, captivating performances, and unique fashion choices.
Therefore, Prince received numerous awards and accolades throughout his career, including seven Grammy Awards, a Golden Globe Award, and an Academy Award for the original song score of the film "Purple Rain."
In conclusion, Prince's impact on the music industry and popular culture is immeasurable. His music continues to inspire and influence artists across genres, and his legacy as a groundbreaking and iconic musician lives on. Do you know how the prince died? Keep reading below. 
How Did Prince Die?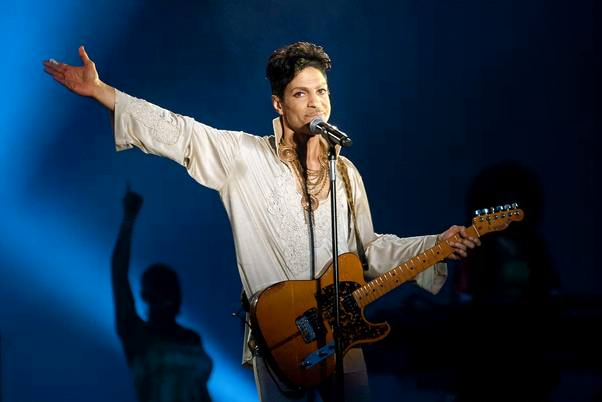 To begin with, Prince passed away on April 21, 2016, at the age of 57. The official cause of his death was determined to be an accidental overdose of the opioid painkiller fentanyl. Fentanyl is a potent synthetic opioid that is significantly stronger than morphine and is known to be highly dangerous if misused.
Furthermore, Prince had a history of chronic pain and had reportedly been dealing with health issues in the months leading up to his death. 
Moving on, On the day before his passing, he experienced a medical emergency while on his private plane and was forced to make an emergency landing in Moline, Illinois. He was briefly hospitalized but was released a few hours later. 
Moreover, The following day, Prince was found unresponsive in an elevator at his Paisley Park home and recording studio complex in Chanhassen, Minnesota. Attempts to revive him were unsuccessful, and he was pronounced dead at the scene.
In conclusion, Prince's death had a significant impact on the music industry and his fans worldwide, as he was celebrated as a musical genius and a cultural icon.
READ MORE – How Did Bob Marley Die? 15 Fascinating Facts About Him
20 Intriguing Facts about Prince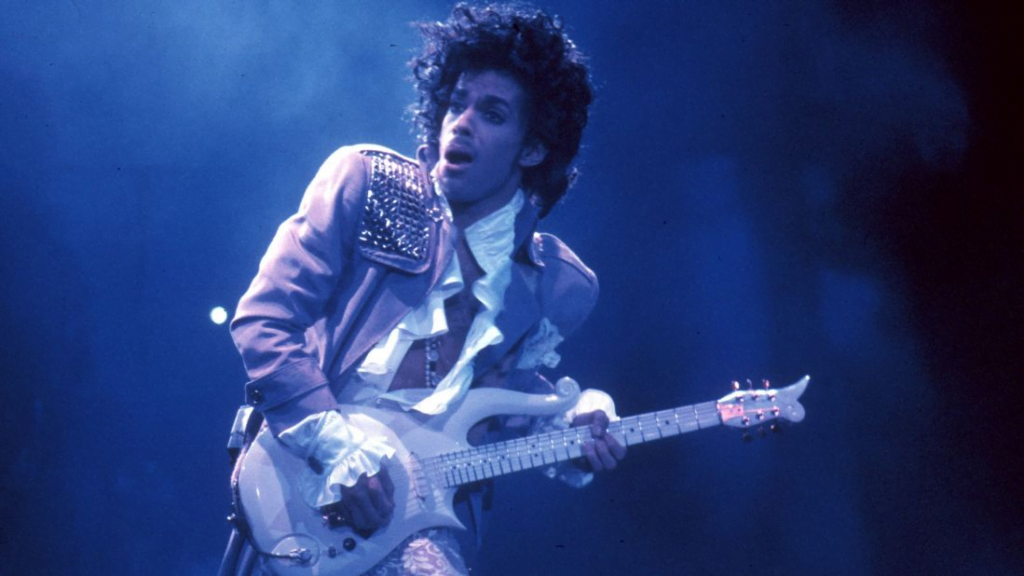 Prince's full birth name was Prince Rogers Nelson. He later changed his stage name to an unpronounceable symbol and was often referred to as "The Artist Formerly Known as Prince."
He was born on June 7, 1958, in Minneapolis, Minnesota, and grew up in a musical family.
Prince was a multi-instrumentalist, proficient in playing the guitar, piano, drums, and bass.
He wrote his first song, "Funk Machine," at the age of seven.
Prince released his debut album, "For You," in 1978 at the age of 19. He played all the instruments and produced the album himself.
His breakthrough album, "Purple Rain" (1984), sold over 13 million copies in the United States and became a cultural phenomenon.
Prince won seven Grammy Awards throughout his career, including Best Album, Best Song, and Best Male R&B Vocal Performance.
He was known for his flamboyant stage presence and high-energy performances, often incorporating his skills as a dancer.
Prince was a private person and rarely gave interviews. He preferred to let his music speak for itself.
He was a prolific songwriter, reportedly writing over 1,000 songs throughout his career.
Prince was also a visual artist and directed several of his music videos under the pseudonym "Christopher."
In addition to his solo work, Prince collaborated with numerous artists, including Madonna, Sheila E., and Sheena Easton.
He was an advocate for artists' rights and famously fought against record label contracts that he believed were exploitative.
Prince was known for his distinctive fashion sense and daring style choices, often incorporating vibrant colors, frilly shirts, and high-heeled boots into his wardrobe.
He was a devout Jehovah's Witness and incorporated his faith into his music and personal life.
Prince's iconic guitar, known as the "Cloud Guitar," became synonymous with his image and stage presence.
He composed music for several films, including "Purple Rain," "Batman" (1989), and "Graffiti Bridge" (1990).
Prince's song "1999" was released in 1982 and became an anthem for the new millennium.
He was inducted into the Rock and Roll Hall of Fame in 2004.
Prince was a philanthropist and supported various causes, including education, music education, and organizations fighting homelessness and poverty.
Some additional facts about Prince
He was notorious for his perfectionism in the studio, often spending hours perfecting every detail of his recordings.
Prince was an early adopter of internet technology and embraced online distribution and direct engagement with his fans.
He owned and operated Paisley Park Studios, a state-of-the-art recording facility in Chanhassen, Minnesota.
Prince was an influential figure in shaping the Minneapolis sound, a genre that blended funk, rock, pop, and soul elements.
His untimely death on April 21, 2016, left a profound impact on the music industry and how did Prince died is already mentioned above. due to his tragic death his fans worldwide, leading to tributes and celebrations of his life and legacy.
These facts offer a glimpse into the incredible talent, creativity, and impact of Prince's life and career.