Hey guys! Are you eager to know How Tall is Dora? Do you also love the character from the Nickelodeon show Dora The Explorer? No need to go anywhere. Here we will discuss how tall is she and some of the most amazing facts about her.
READ MORE- How tall is Peppa Pig? 20 Funny Facts About Peppa
Dora the Explorer follows the adventures of a young girl named Dora, who embarks on various quests and solves puzzles with the help of her talking backpack, Boots the Monkey, and other characters. The show's immense success has had a lasting impact on children's television. It has inspired spin-offs, merchandise, video games, and even a live-action movie called "Dora and the Lost City of Gold," released in 2019.
In fact, Dora the Explorer has an interactive format that encourages young viewers to actively participate. Dora directly engages with the audience, asking for their assistance in overcoming obstacles and making choices to reach her destination. The series combines educational content with engaging storytelling, teaching children problem-solving skills, numbers, colors, and some Spanish vocabulary.
How Tall is Dora?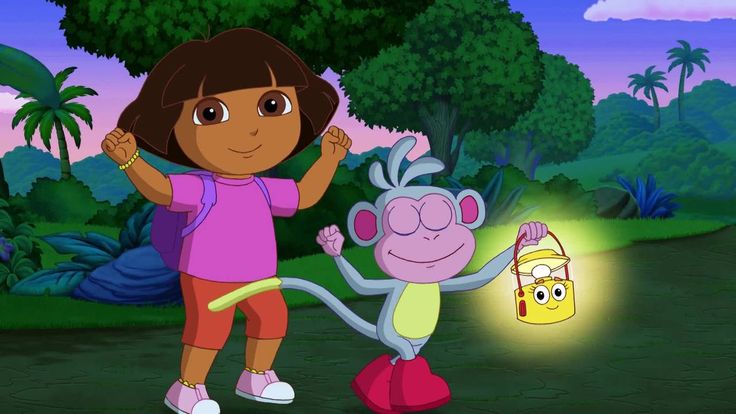 In the original Dora the Explorer series, Dora starts off as a seven-year-old and later celebrates her eighth birthday in the show's fifth season. In the sequel series, Dora and Friends: Into the City!, Dora's age is slightly increased to ten years old.
READ MORE- How Tall Is Caillou? 15 Amazing Facts About Him
However, in Paramount's live-action movie adaptation, Dora and the Lost City of Gold, the focus shifts to a 16-year-old Dora. Some believe Dora is 5 feet 2 inches tall while some assume her height is four feet and some inches. However, the exact measurement of her height is not specified in the series.
15 Amazing Facts About Dora The Explorer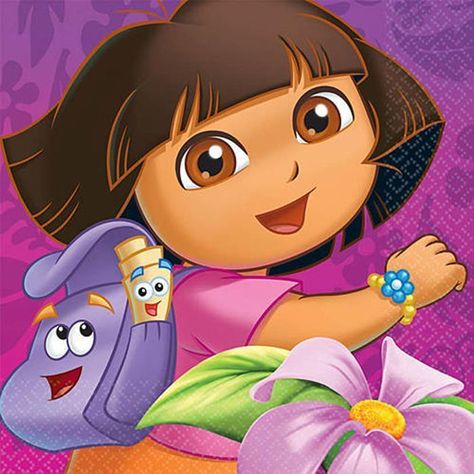 Let's explore some interesting facts about our beloved character Dora you might know.
1- The character of the protagonist Dora is inspired by Valerie Walsh Valdes's daughter who loves asking questions and exploring new things.
2- The most interesting part of the show is that Dora tells viewers to find objects. Children feel connected to the show due to interactive questions and answers.
3- The show has been translated into various languages. children enjoyed the show worldwide.
4- Dora The Explorer was ranked the number-one Preschool show.
READ MORE- How Tall Is Olaf? and Other Frozen Characters
5- The voice actor Marc Weiner voiced the characters of both Swiper and Maps in the hit show.
6- Dora was the First Latina to ever have an Inflatable in a Thanksgiving Parade.
7- Originally, Boots was not a monkey. It would be a mouse rather.
8- Dora's backpack also become the children's favorite because its magical objects always helped her in challenging situations.
READ MORE- Encanto Family Tree Described: Who Are The Madrigals?
9- In fact, a live-action film "Dora and the Lost City of Gold" released in 2019. It didn't perform very well but reminded Dora fans of those childhood memories.
10- The series' spin-off show called "Go, Diego, Go!" also became successful. Dora's cousin Diego gets significant popularity. The show focused on animal rescue and environmental awareness.
11- The voice behind Dora's character was Kathleen Herles(2000–2007), Caitlin Sanchez(2008–2012), and Fatima Ptacek(2012–2019).
12- The show has received various accolades including, multiple Daytime Emmy Awards and NAACP Image Awards.
READ MORE- How Old Is SpongeBob SquarePants? Here is All You Need To Know About Him
13- You know what, several celebrities made guest appearances on the Dora show like Shakira, Rosie Perez, and Hilary Duff.
14- Dora has appeared in crossover episodes with other Nickelodeon shows, like The Fairly OddParents, and SpongeBob SquarePants.
15- Indeed, Dora teaches English words in non-English-speaking regions and Spanish in English-speaking countries.