Well, you may be an artist, trying to figure out how these other artists manage their work, how do they get the time to be on social media all the time how do they manage their live events, and many other things. Or you may be a fan trying to stalk your favorite artist all across all platforms and amazed at the way how he or she is so easily accessible and how easily you can connect with him or her and follow her every word and move. So, guys, we are presenting to you how to build a successful team as a DJ or artist.
So let me tell you that the artist you are thinking about probably has a great team working behind him to bring him closer to his fans. In this era, where the whole world is a market and everybody is trying to sell his or her product, an artist cannot just sit back and practice and hope to reach the top someday.
Read More – 10 Best Music Production Schools in the World
He or she definitely has to have various important skills such as good marketing strategy, good networking, various social media skill sets, an understanding of copyrights and other legal issues, and many other skills. No one can be productive at everything, and after all an artist needs to practice his art. 
So to become successful DJ artists like Martin Garrix, Skrillex, and David Guetta, you need to have a team of people. A team of professionals like artist managers, writers, publishers, agents, social media marketers, personal relations managers, legal experts, and administrative and logistical experts can not only guide you through these but also use the opportunities to bring out the best of the artist and make him an instant success.
How To Build A Successful Team As A DJ Or Artist
But of course, no artist is born with success and a successful team is a team that is built from scratch with trust and understanding and then when the artist finally becomes successful it is not only the artist but the whole team which achieves success. So let's see what is important in building a successful DJ team for an artist.
Read More – 10 Best Free Music Podcasts for Music Lovers on Spotify
Working Smart
An artist is never alone in his work. There is always someone or the other person working with him be it a supportive and resourceful friend or a co-artist, so the artist should always work smart, and rather than doing all the work himself, he can allocate small processes to his friends his family, or relatives.
Almost every successful artist has a group of people who are constantly providing input in the process of building a song. It may be their family or relatives.
So when the song is on the building stage, the inputs provided by a small number of people could be very helpful to the artist in molding the song in the right direction.
Read More – 10 Artists who raised their voice through Protest Songs
Assigning Roles and Responsibilities
It is very important for an artist to assign roles to certain people so that the responsibilities can be divided. Some people could be good at various things such as punctuality, communication skills, and resourcing skills.
It is not always required to hire professionals as the artist can assign roles to his friends, band members, co-artists, or maybe their fans. It could be anything from assigning responsibility to sell merchandise at a certain place, social media consistency to logistic support, and many other things.
Read More – 10 Proven Ways to Find Music Inspiration
A Strong Legal Team
Although an artist should have a decent knowledge of many basic legal aspects in the industry such as copyright and agreements, etc, he can also hire a person or a team to handle many other issues that come up in the legal section.
By a legal team, it doesn't mean that the artist has to spend a huge amount of money to hire top-class professional lawyers, but the legal experts should be very updated and dedicated so that they may keep the artist in getting engaged in these legal matters.
Read More – How to Manage Studies with Music Production?
Trust and confidence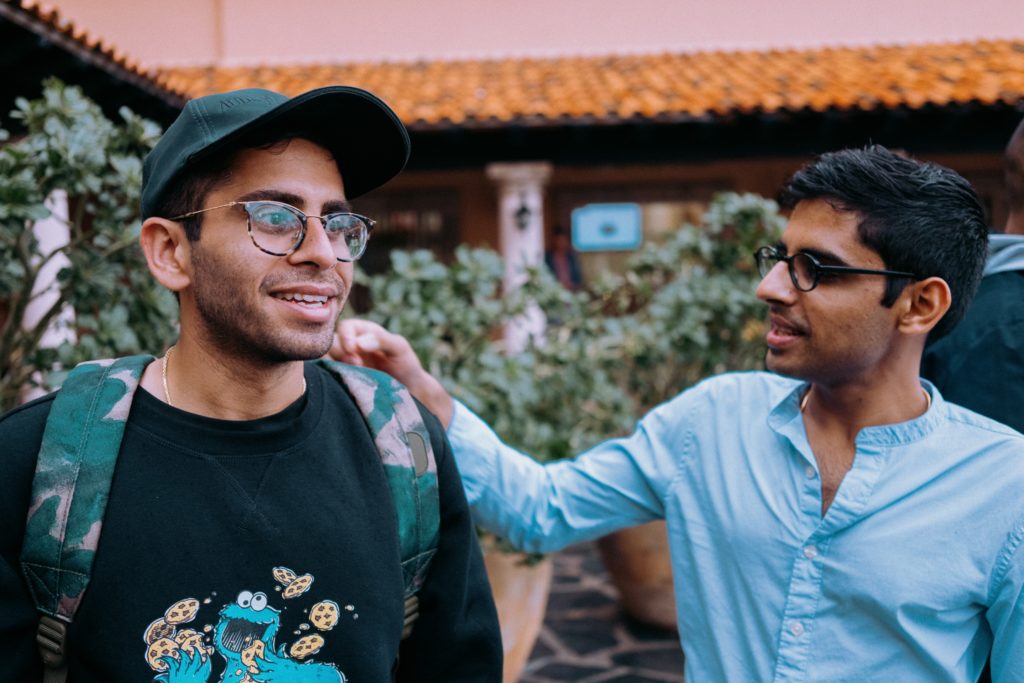 Being a music producer, a DJ, or an artist, you will meet lots of professionals who may be experts in their field but there is always a question of trust. So you should be very careful while selecting the team. Only the people who you can trust should be the artist managers and other DJ team members.
Read More – Why All Beginner Music Producers are in Love with FL Studio?
Artist Manager
The artist manager is the lifeline of any artist. A manager should accompany the artist everywhere be it a live event, or a meeting with publishers and distributors. He is the most trusted partner, motivator, and strict guide to an artist.
So the artist manager should care about everything an artist should never care about. From taking meeting calls, dealing with fans, networking, keeping up the schedule and diet to handling other members of the team, the Artist manager can handle everything.
This is the reason why managers of some artists like Martin Garrix, and Avicii are their fans. 
Read More – 10 hit songs became meme material
Live agent
If you are a DJ, it is very important that you keep a live agent who can keep you updated on different live venues and pitch your performances on all of these.
Although a manager can most of the time handle the work of an agent to procure shows for the artist in some countries, this is strictly prohibited.
So if you are looking to expand your work globally, you should also have a good Live agent on your team.
Read More – How To Become A DJ In India In 5 Steps
Live Sound Engineer
If you are a DJ, EDM producer, or artist, you will very well know the importance of a good live sound engineer or how a live event can turn disastrous if the sound engineer is not good. So many DJs have professional sound engineers on their team to get the best sound in a live event.
Just as we know that no artist becomes successful overnight, similarly a team is not built overnight but it is a result of years of hardworking dedicated persons and friends who all achieve and are equally responsible for the success of the artist.
Read More – 50 Best Indie Songs of all time
So team building is more like a journey that an artist should go through to become the next big thing.
Therefore, as an artist, you should always keep looking for people with various talents, who can be a part of your team and with whom you can focus on every important thing an artist requires to climb the steps of success fast and easy.