I checked all the websites and blogs on the best midi keyboard for this or best midi keyboard for that, after my whole research I sort out the 10 best midi keyboards for fl studio and make a list. If you find this article helpful then don't forget to share it with your producer (Music producer bro :)).
OUR TOP 3 budget Midi Keyboard Controller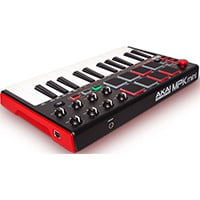 ★★★★★
$199.00
$119.00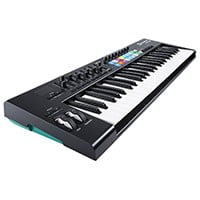 ★★★★☆
$224.00
$164.00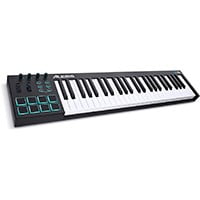 ★★★☆☆
$189.00
$128.00
Today's Deals on Our Top Pick
Before we proceed directly to the list this is the common FAQ –
What is Midi Keyboard ?
A midi keyboard or midi controller is a piano style electronic musical keyboard. Midi Keyboard connect with computer through the USB. With the MIDI controller, you can create MIDI data and trigger the sound from a hardware sampler or synth.
Why midi keyboard is used for ?
Midi Keyboard is used for play software synth or hardware synth directly by using electronic musical keyboard, this gives you the feel that you playing normal piano but you can control every aspect for sound and customize it with buttons, wheels and sliders.
Why midi keyboard is helpful ?
MIDI keyboard isn't necessary for all music producers. However, hitting a real keyboard gives a whole different feel and this helps to increase your creativity. I would say a MIDI keyboard is a must-have for you. It'll make the process of creating music not only more fun but also more efficient.
How to choose best midi keyboard ?
Midi Keyboard have great standalone mini keyboard that also works as a good MIDI keyboard controller with a wide range of onboard effects.
Either way, you can't deny that even if they aren't essential, MIDI keyboards are very helpful and it is trusty addition to the studio. Whether you are a beginner or not it's like a whole other depth of musical ideas is accessed through the physicality of playing notes, rather than drawing on the MIDI editor.
RELATED – 8 Best Budget DJ Console In 2020
we're going to take a look at which are the best MIDI keyboards for fl studio in 2020. From older models to newer models, these options can suit any producer's needs. I tried to find out the best budget midi keyboard controllers.
Which Midi Keyboard Is Best For FL Studio?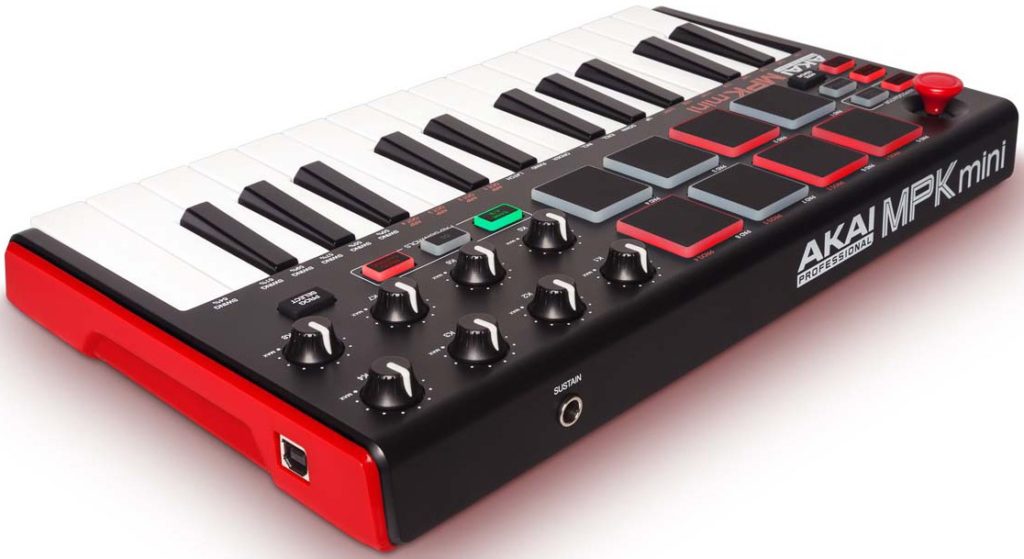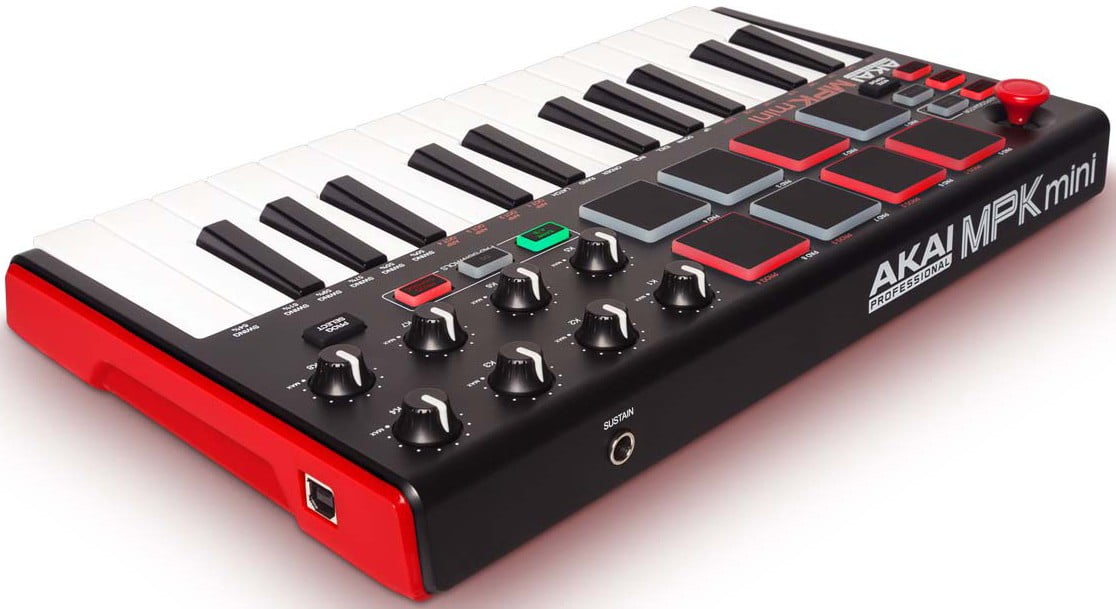 Features –
25 synth-action mini keys.
4-way thumbstick for dynamic pitch and modulation control.
8 backlit velocity-sensitive MPC-style pads with Note Repeat & Full Level.
8 assignable Q-Link knobs for mixing, tweaking plug-ins, and more.
The comprehensive production software package included: Akai Pro MPC Essentials, SONiVOX Wobble, and Hybrid 3 by AIR Music Tech.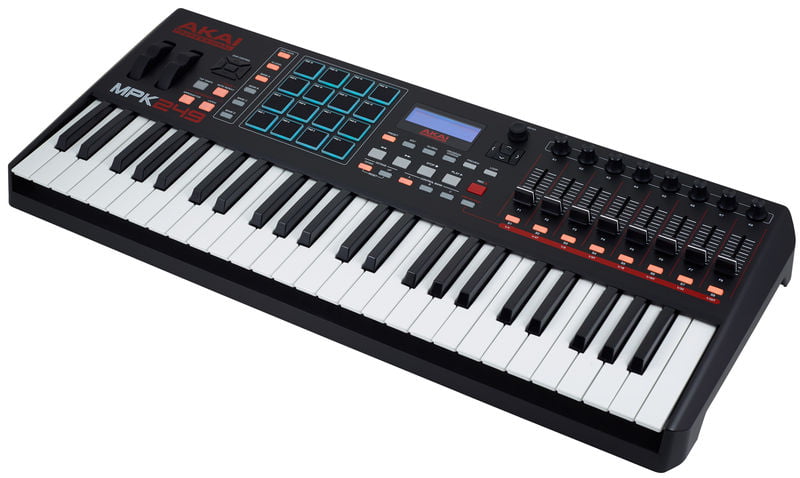 Features –
49 semi-weighted, velocity-sensitive full-size keys for exceptional response and natural feel
16 RGB-illuminated MPC-style pads each with four banks for 64 pads. Trigger samples, loops, one-shots, melodics and more
24 assignable Q-Link controllers comprising eight control knobs, faders, and switches engineered for hassle-free DAW/virtual instrument mapping
Take command of your MIDI equipment courtesy of an onboard USB-MIDI interface with five-pin MIDI input and output
Comprehensive production software package for Mac and PC included: Ableton Live Lite, Hybrid 3 by AIR Music Tech, SONiVOX Twist 2.0, and Akai Pro MPC Essentials (downloads)
Midi Keyboard Is Best For FL Studio.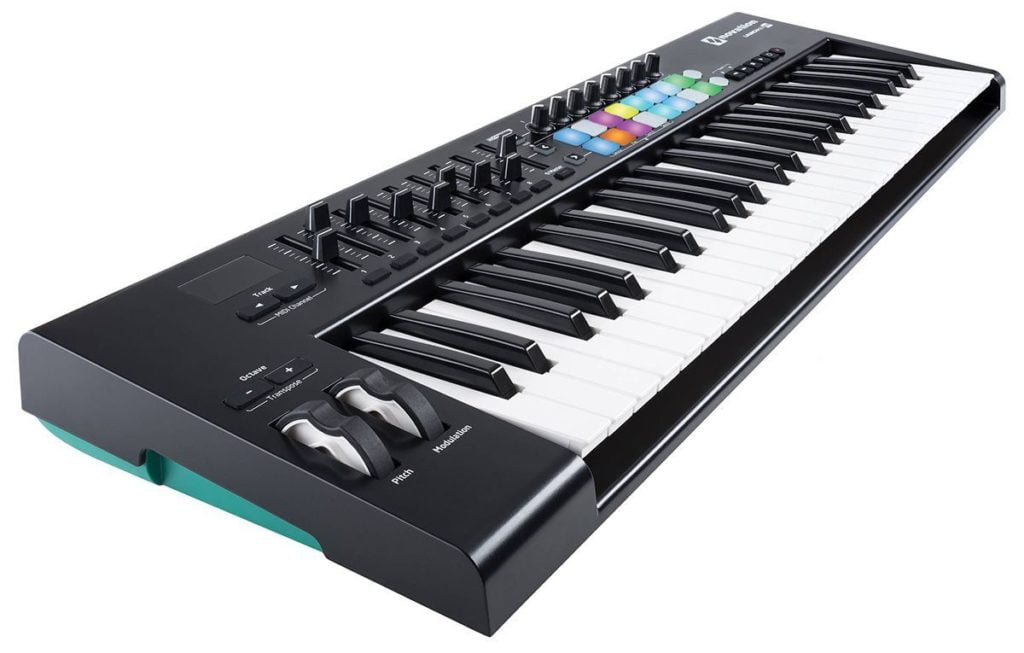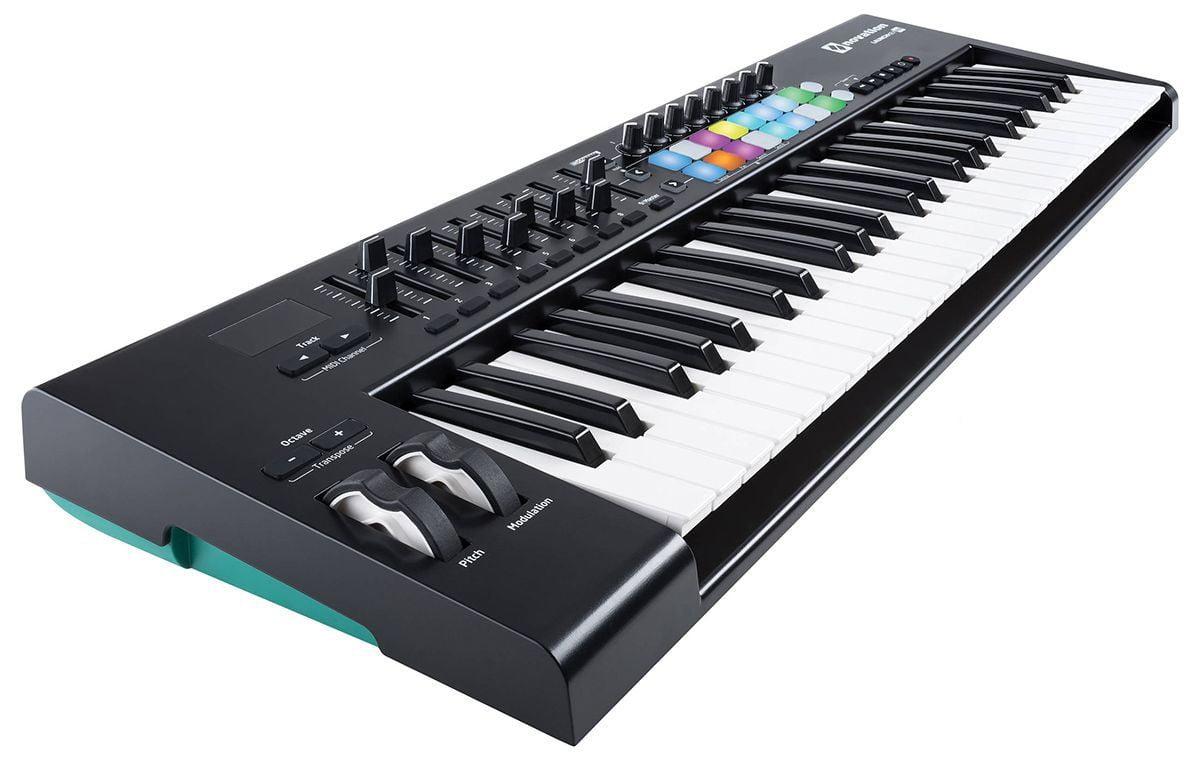 Features –
MK2 version of Novation's 49-note USB keyboard controller for Ableton Live
16 velocity-sensitive RGB pads, 8 knobs, and dedicated navigation and control buttons
Software for Mac and PC; Software Compatibility: If you already have Ableton Live it must be version 9 or greater to work with Launchkey. We recommend that you update to the latest version as previous versions of Ableton Live do not include the Launchkey integration for InControl. Launchkey will also work as a standard MIDI controller
Fully USB bus-powered and class compliant works without drivers or power cable
Includes Ableton Live Lite, Novation Bass Station, and V Station virtual instruments and over 4GB of Loopmasters samples
USB B 2.0 ; DC power socket ; Maximum power consumption 9V DC 250mA ; OS Compatibility: Mac OS 10.12 Sierra, Mac OSX 10.11, Mac OSX 10.10, Mac OSX 10.9, Windows 10, 8, 7

Features –
Connectivity: MIDI out, USB, Sustain pedal, Functions as a universal MIDI controller
The Arturia Keylab 49 is a 49-key MIDI controller with a rugged build quality
Most controllers, especially five-octave controllers are pretty flimsy, whereas Arturia's 49-key keyboard controller is built for the road with a heavy-duty chassis along with top-quality knobs, faders, switches, and percussion pads
This premium controller is a perfect match for the included Analog Lab software
Simply connect KeyLab 49 to Analog Lab and you can put your mouse away, enjoying the same workflow as with a traditional hardware synthesizer
KeyLab 49 offers access to 5000 sounds modeled after the classic synthesizers and keyboards
Optional DC power for use as a standalone controller
Midi Keyboard Is Best For FL Studio. You must buy it.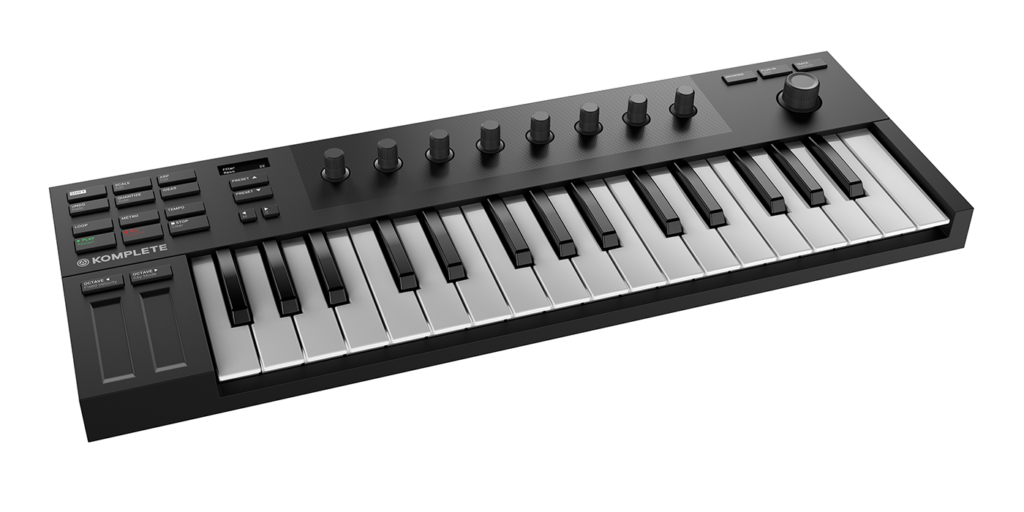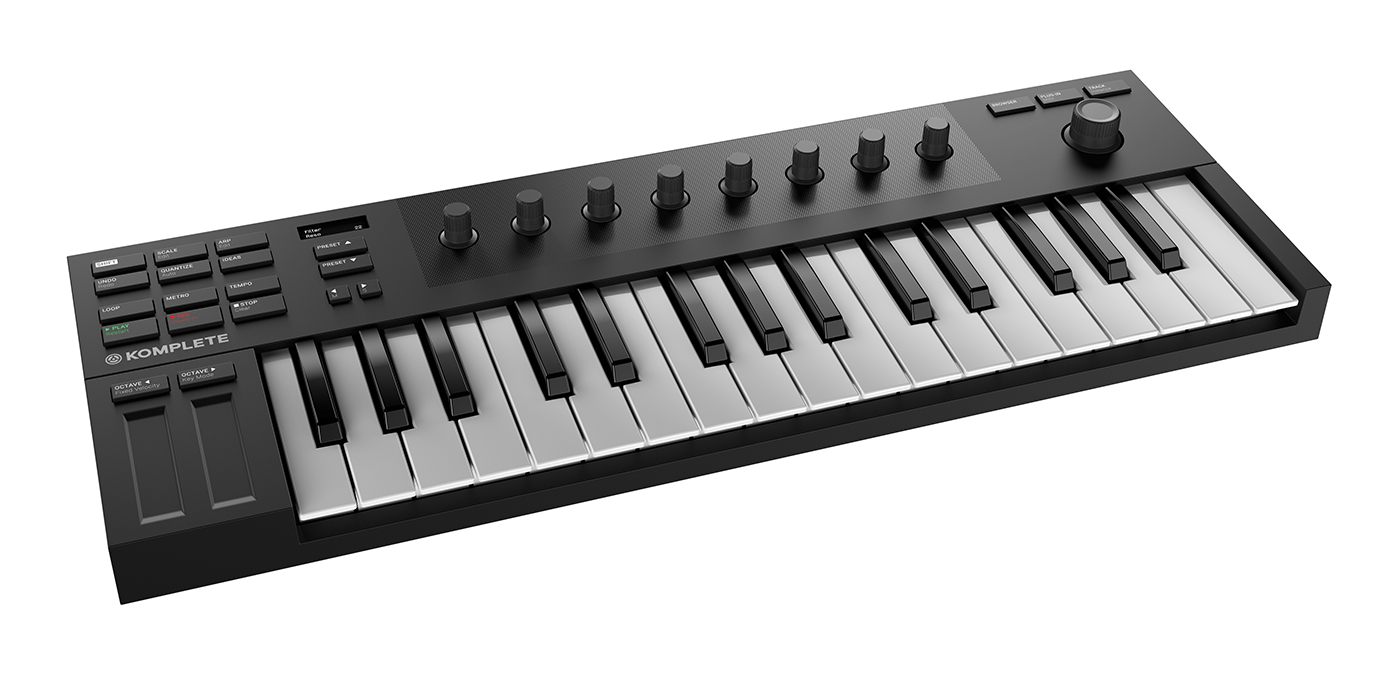 Features –
32 compact keys to control all your instruments and effects
Sleek and solid design, fused with professional production features
Comes with a powerful software package, including synths, basses, drums, and effects – plus Ableton Live 10 Lite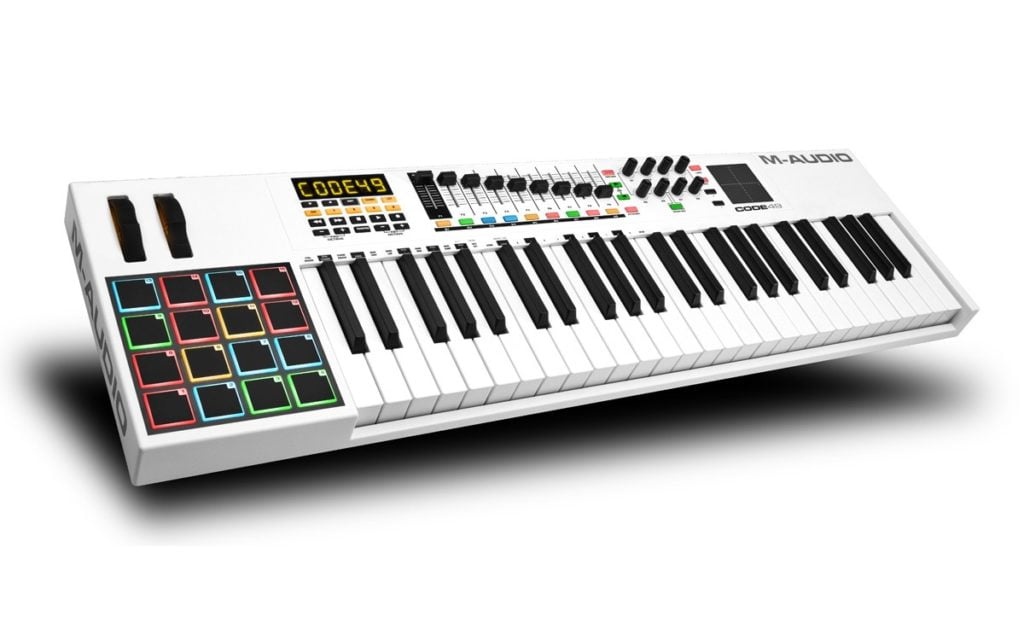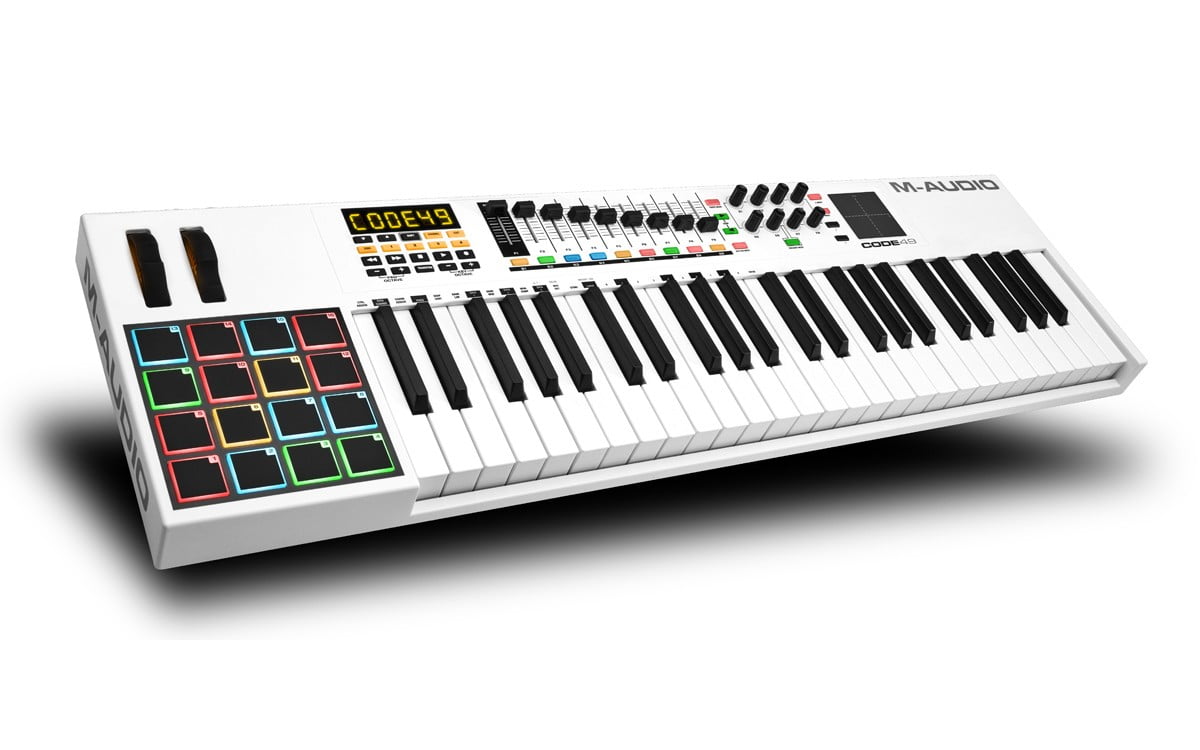 Features –
49 full-size, velocity, and pressure-sensitive keys with aftertouch, a custom keybed for precise action, and four assignable zones for splits and layering.
16 fully assignable velocity-sensitive trigger pads for beat production; eight encoders, nine faders, and nine buttons for controlling your DAW and virtual instruments plus Mackie/HUI transport control enables a simple, seamless setup with the most popular DAWs.
Fully assignable, Ableton-friendly XY pad for HID control and a unique way of controlling multiple parameters in virtual instruments.
USB bus powered with on-board five-pin MIDI in and out for sending MIDI data from PC sequencers to your favorite analog synth.
Pro production software for Mac and PC Included – ProTools | First M-Audio Edition, Ableton Live Lite, and Eleven Lite, plus Velvet, Hybrid 3, Loom, Xpand!2, Mini Grand and DB33 from AIR Music Tech.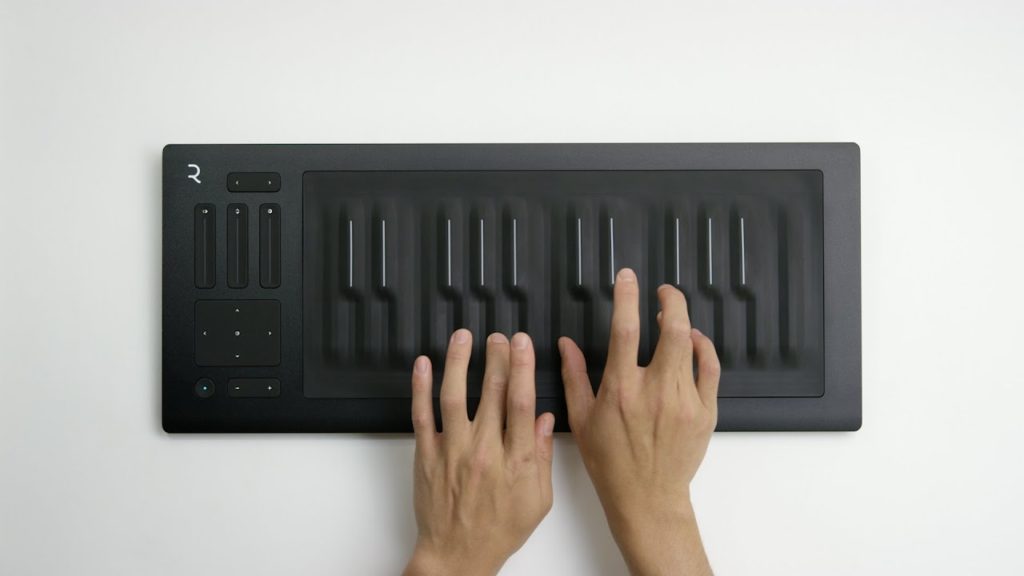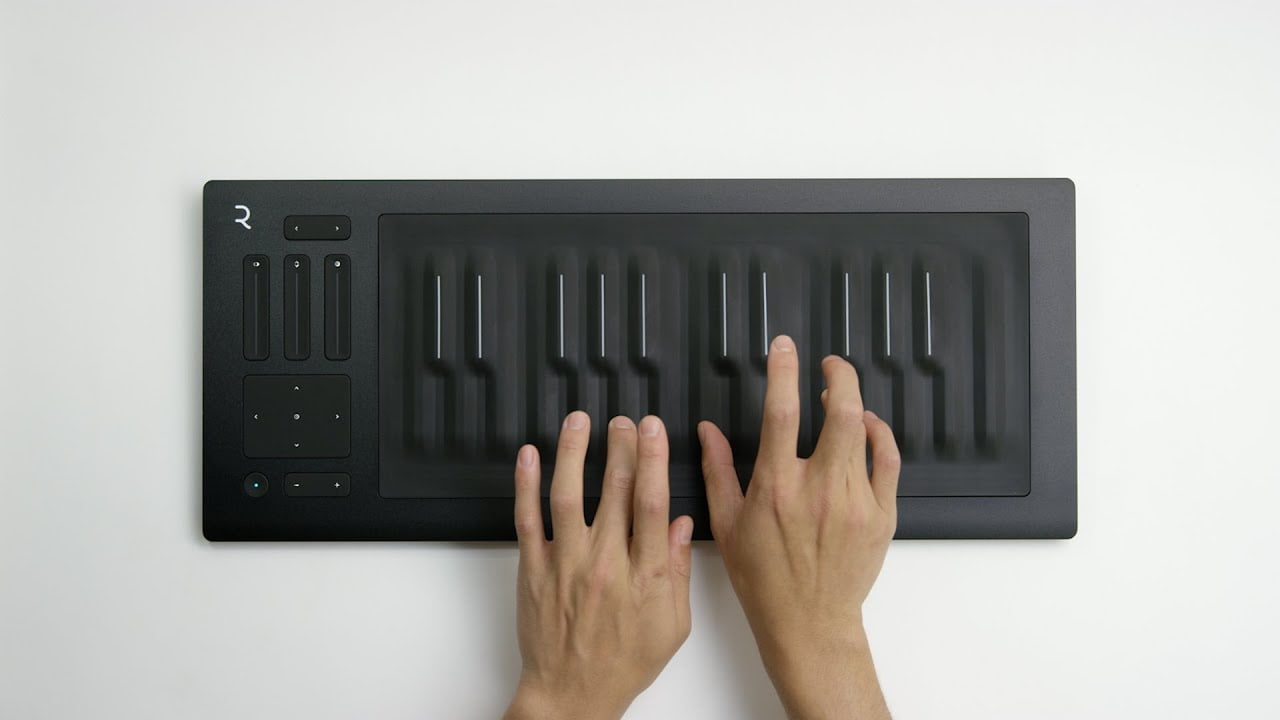 Features –
Seamless hardware-software integration
Beautifully crafted using premium materials
Sleek, intuitive design accessible to music makers of all technical levels
Completely wireless with MIDI over Bluetooth
Bundled with the Equator, the world's first purpose-built, multidimensional software synthesizer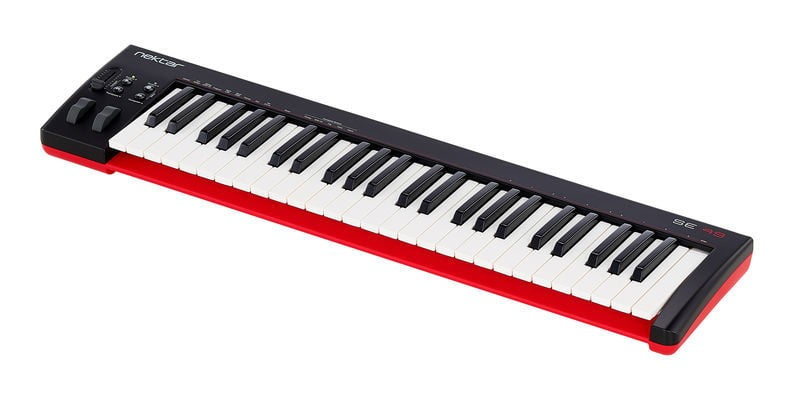 Features –
49-note velocity-sensitive synth-action keyboard .4 velocity curves plus 3 fixed . Octave shift buttons
Transpose shift buttons System Requirements. Class compliant (no driver needed): OSX and Windows XP or higher, Linux. DAW Integration.Mac OS X 10.7 or higher, Windows Vista, 7 & 8 or higher
Pitch bend and Modulation assignable wheels
Foot switch (sustain) 1/4 in. jack input (pedal not included)
USB port for power and communication with computer and connects to iPad via optional USB Camera kit (not included)

Features –
61 full-size velocity-sensitive, semi-weighted keys provide a natural feel that captures every subtle nuance of your performance.
Volume fader, transport, and directional buttons for easy control of software, plus ergonomically-designed pitch and modulation wheels, octave up and down buttons and sustain pedal input for expressive performances.
Easy plug-and-play connection to your mac or pc for immediate creativity. No drivers or power supply is required! Compatible with iOS devices via the apple to USB camera adapter (sold separately)
Compact design fits any desk, studio, or stage setup perfectly and advanced functionality customizes your controls for your recording software.
Premium software suite included: Protools First, Ableton Live Lite, Eleven Lite, Velvet, Hybrid 3, Loom, Vacuum Pro, Eighty-Eight Ensemble, Xpand!2.


Features –
Your next production centerpiece – MIDI Keyboard with 49 full-sized, velocity-sensitive keys, perfect for playing virtual instruments
Eight velocity and pressure-sensitive backlit pads for beat production and clip launching
Four assignable knobs and four assignable buttons with a backlight interface with your music software for seamless visual feedback.
Octave up and down buttons let you access the full keyboard range and pitch and modulation wheels deliver expressive, creative control
Includes ProTools | First Alesis Edition, Ableton Live Lite 9 and Eleven Lite, plus Mini Grand, DB-33, and Xpand! 2 virtual instrument software by Air Music Tech
Today's Deals on Our Top Pick