Hello folks, In this article, we will be looking for the best Yaoi Anime you must have on your watch list. Yaoi anime is a type of anime that often features g*y relationships between men, with male characters often being paired together. It most commonly features g*y relationships between high school boys, but the anime industry has started to diversify in recent years.
Yaoi is a subgenre of anime and manga that features love between male characters. So without wasting your time, let's scroll the page and check the best Yaoi anime.
READ MORE – 20 Best Romance Anime Movies To Watch In 2022
25 Best Yaoi Anime To Watch In 2022
1 – Umibe no Étranger (The Stranger by the Beach)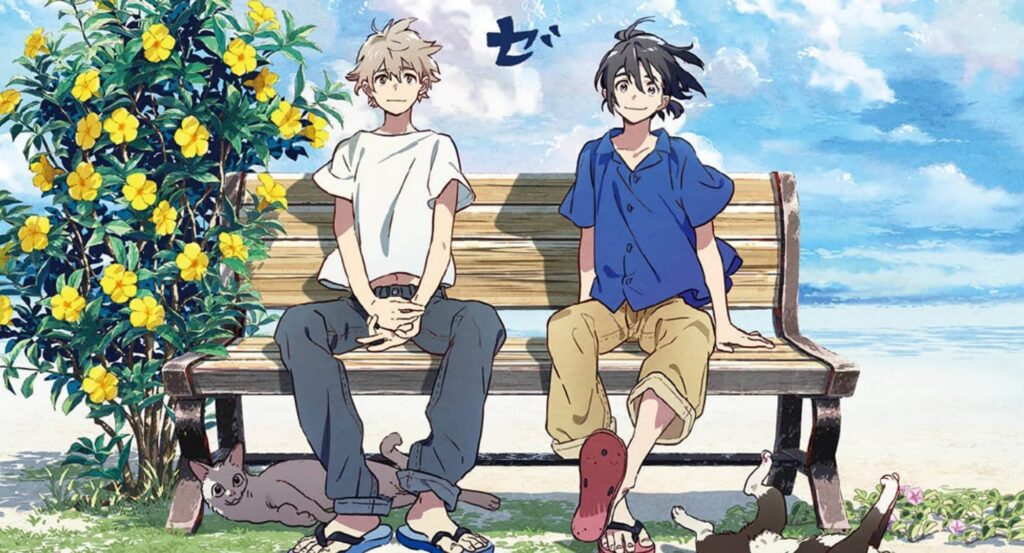 In the anime series, Shun Hashimoto is an openly g*y aspiring novelist living in Okinawa. Mio Chibana is a mysterious, orphaned high school student, often found spending his time by the sea. One day, they meet on the beach, and Shun captivated by Mio. The days fly by as they gradually start to grow closer until Mio unexpectedly announces that he has to leave for the mainland. Read the Novel Here.
Release date: 5 September 2020 (Japan)
IMDB Rating: 7.1
Director: Akiyo Oohashi
Characters: Mio Chibana, Sakurako, Oba-chan, Suzu, Eri
2 – Yuri!!! On ICE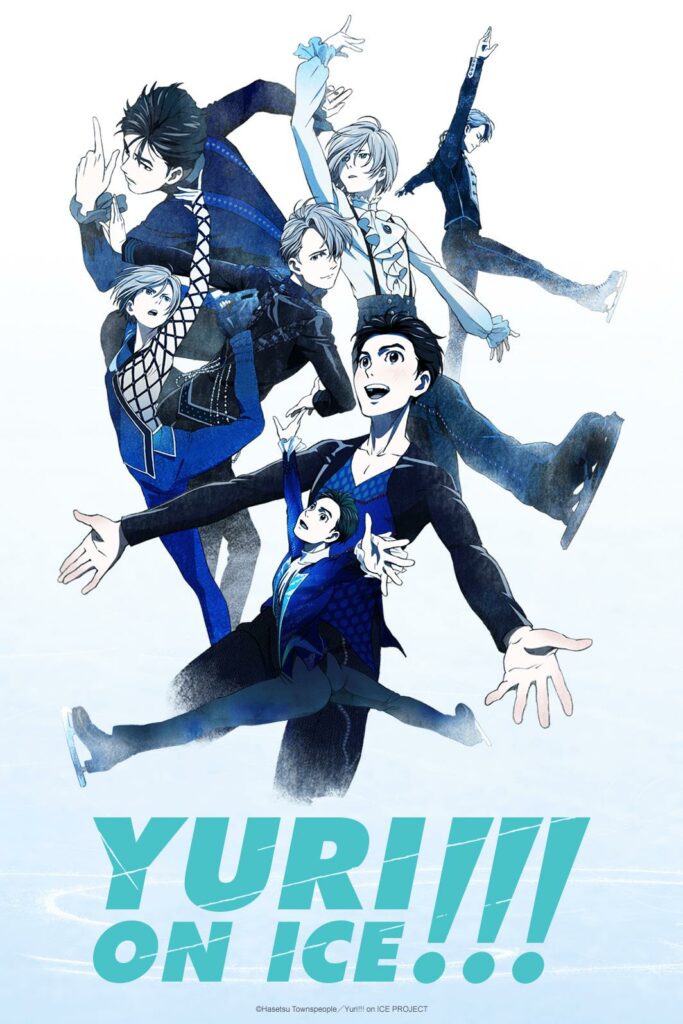 Yuri on Ice is popular Japanese sports anime TV series about figure skating, produced by MAPPA & directed by Sayo Yamamoto. The series launched on October 6, 2016, and ended on December 22, with a total of 12 episodes. It won three awards at the Tokyo Anime Award Festival, a Japan Character Award & more.
The series pivots around the relationships between Japanese figure skater Yuri Katsuki, his idol, Russian figure-skating champion Victor Nikiforov, and up-and-coming Russian skater Yuri Plisetsky, as Yuri K & Yuri P. One of the Best Yaoi anime to watch.
3 – Given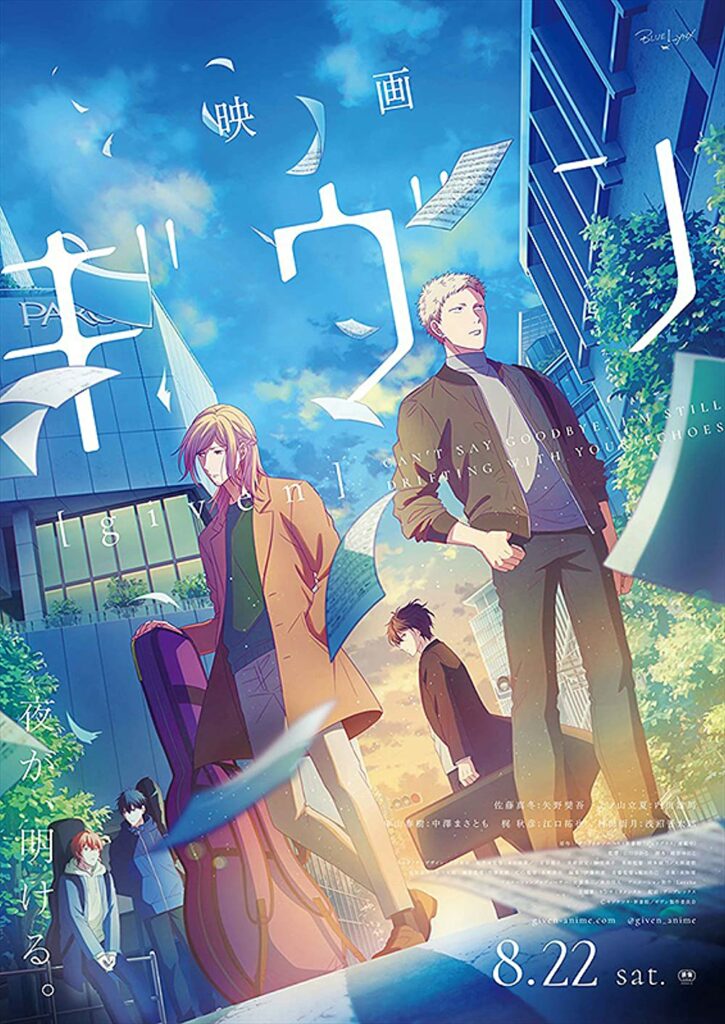 Given The Movie, one of the Japanese Taoi anime animated films produced by Lerche. It is based on the manga Given written and illustrated by Natsuki Kizu. It takes place after the events of the first season and focused on the relationship between Haruki and Akihiko.
4 – Gravitation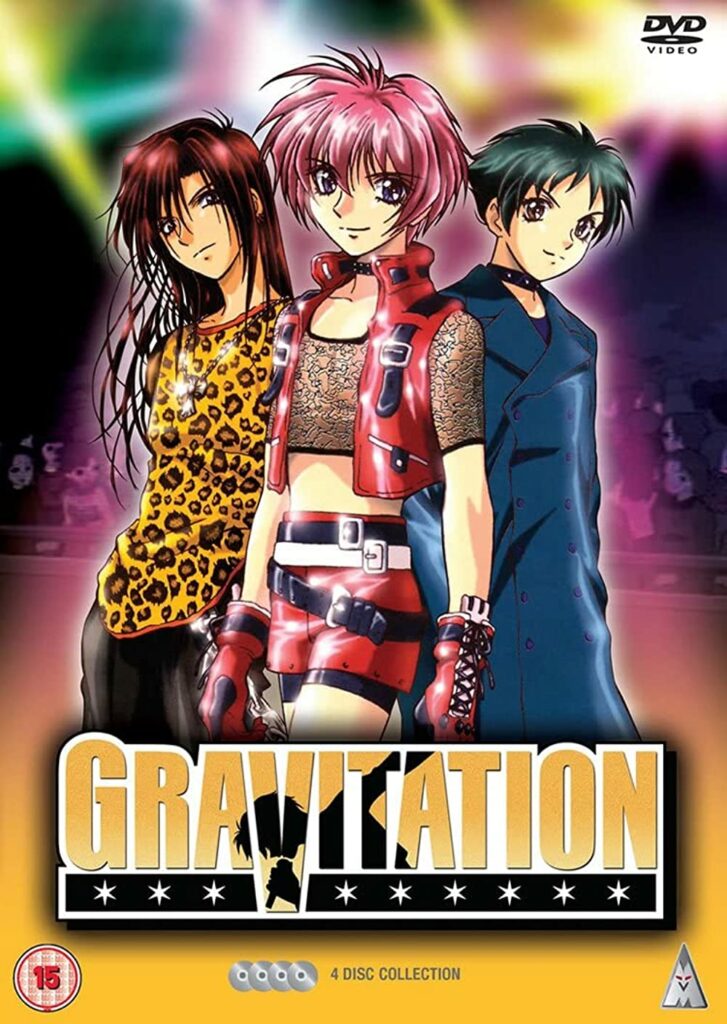 Gravitation is one of the most popular yaoi anime, which is based on a series of shōjo manga by the same name. The series follows the relationship between musician Shinjiro and aspiring artist Yuki, who are in love with one another. The series contains depictions of homose*uality and male intimacy, often explicitly.
Released: July 23, 1999 – September 22, 1999
Genre: Comedy, boys' love
English network: US Anime Network, ImaginAsian, Anime Selects
Original network: WOWOW
READ MORE – 15 Best Sports & Fitness Anime Of All Time
5 – No. 6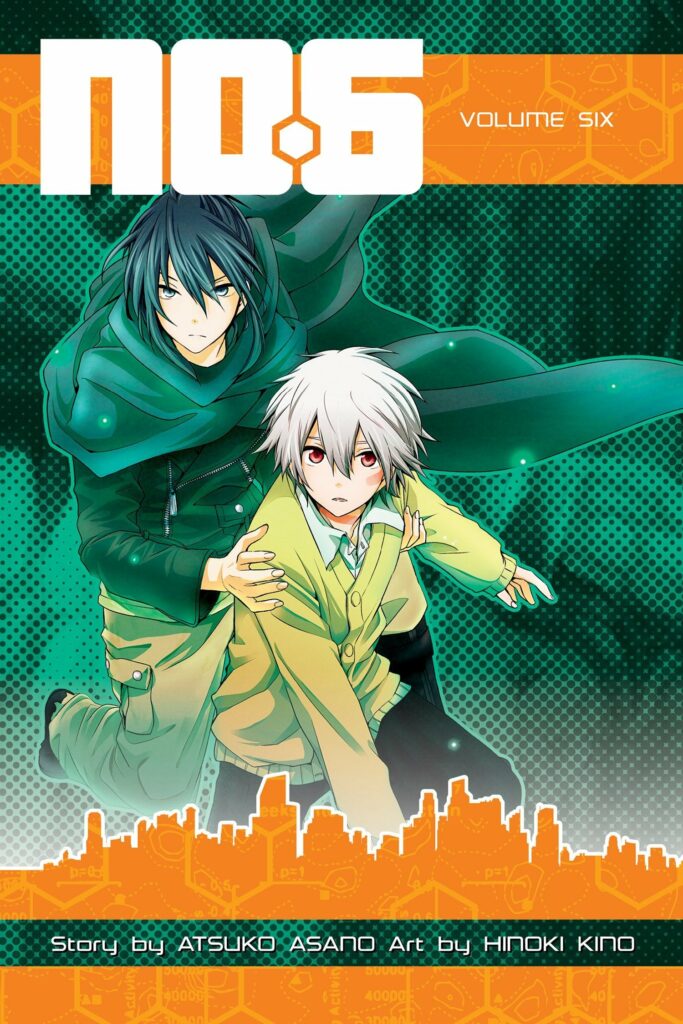 No. 6, one of the famous Yaoi anime Japanese novel series written by Atsuko Asano and published by Kodansha. The story follows in a dystopian city known as "No.6". Shion gives shelter to another boy, who only gives his name as "Nezumi" on the former's twelfth birthday. What Shion soon realizes is how drastically life will change after meeting with the enigmatic Nezumi, with whom he had shared one amazing, stormy night. One of the Best Yaoi anime to watch.
6 – Sekaiichi Hatsukoi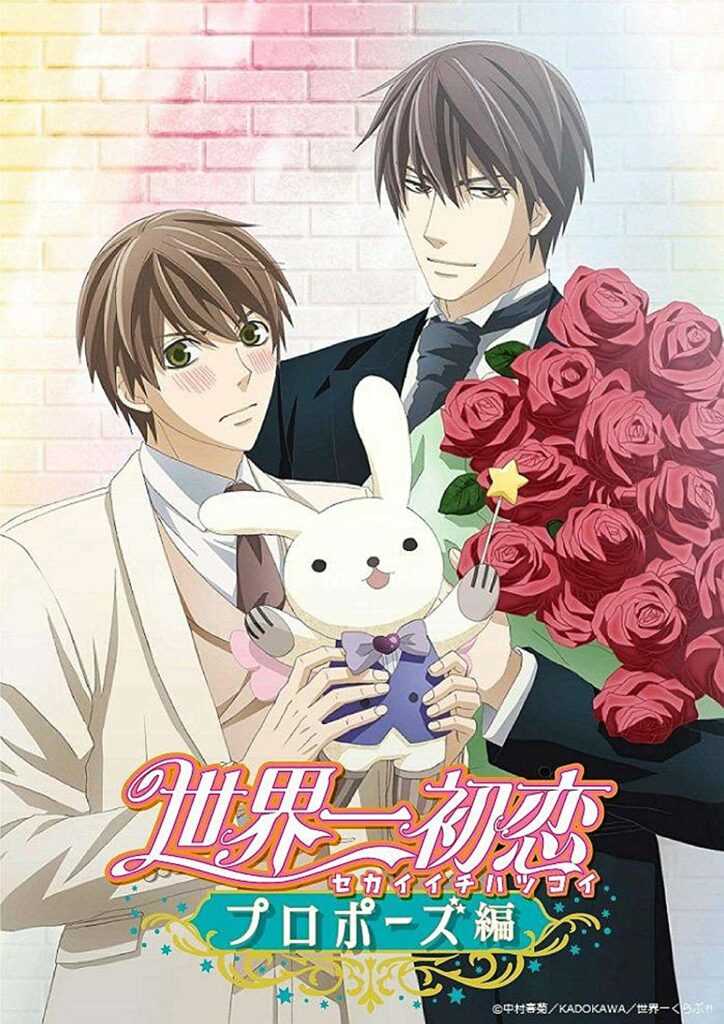 Sekai Ichi Hatsukoi: The World's Greatest First Love, one of the famous Japanese Yaoi anime series written by Shungiku Nakamura. It follows the story of three interconnected couples within the manga industry, with each being subject to the budding of first love.
7 – Junjo Romantica: Pure Romance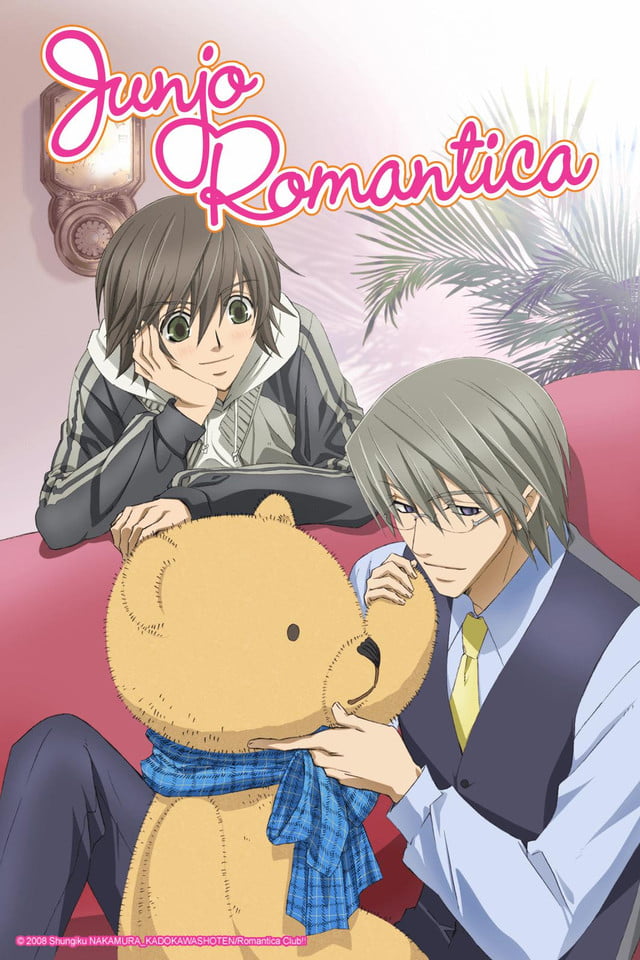 Junjo Romantica: Pure Romance is a popular Boys' love series by Shungiku Nakamura. It concentrates on four storylines: the major couple, which includes the bulk of the books, and three other male couples that deliver ongoing side stories. In addition, It is a love story that follows the relationship between Takahashi Misaki and Usami Akihiko.
First episode date: 10 April 2008
IMDB Rating: 7.7
Adapted from: Junjo Romantica: Pure Romance
8 – Antique Bakery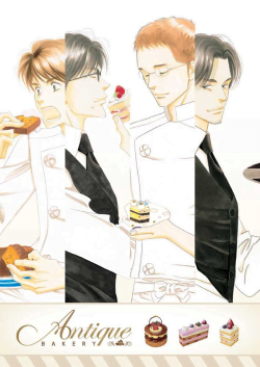 Antique Bakery, a famous Japanese manga series written by Fumi Yoshinaga. The slice-of-life sequel follows the lives of four men who work in a pâtisserie. They meet a variety of comedic and dramatic scenarios, often focused on workplace comedy, the creation, and growth of pastries, or romantic intrigue. The Japanese television drama won the Nikkan Sports Drama Grand Prix and multiple Television Drama Academy Awards.
Author: Fumi Yoshinaga
Volumes: 4 (List of volumes)
Adaptations: Antique (2001)
Genre: Comedy drama; Cooking; Slice of life, Yaoi
READ MORE – 14 Best Magic Anime You Must Watch
9 – Banana Fish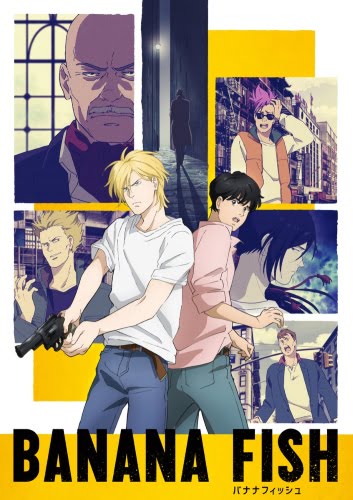 Banana Fish, a popular Japanese anime series written by Akimi Yoshida. The sequence pursues street gang boss Ash Lynx as he finds an illegal plot involving "banana fish", a creepy drug that brainwashes its users. During the period of his research, he encounters Eiji Okumura, a Japanese photographer's assistant with whom he forms a close bond. One of the Best Yaoi anime to watch.
Author: Akimi Yoshida
Genre: Drama, thriller, Yaoi
Volumes: 19 (List of volumes)
Studio: MAPPA
10 – Free!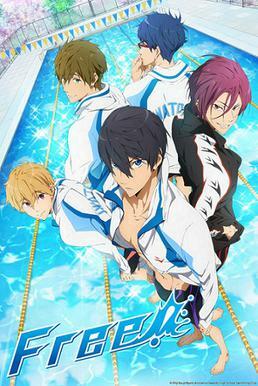 Free!, a Japanese anime TV series produced by Kyoto Animation and Animation Do, based on the light novel, High Speed! The story is set in the town of Iwatobi, Japan, which is based in Iwami, Tottori. The story centered on high school student Haruka Nanase, a gifted swimmer. He adjusts to new circumstances in and out of the water when he starts college, prepares for new swimming contests, and tries to fix a broken friendship with his middle school buddy, Ikuya Kirishima.
11 – Sasaki and Miyano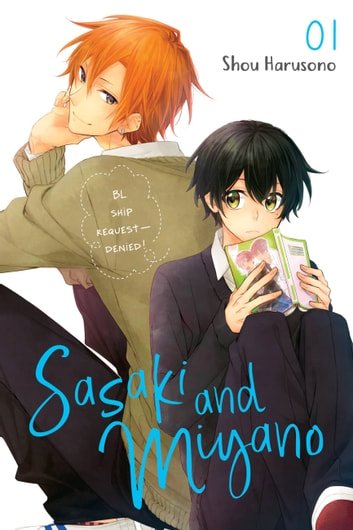 Sasaki and Miyano anime series by Shō Harusono. Sasaki to Miyano tells a story about two boys, Sasaki and Miyano, who both are different. Sasaki's feelings for Miyano become complicated the more time they finish together. As they now convey a common interest, their relationship, poised to change and further develop.
Author: Shō Harusono
IMDB Rating: 7.6
Episodes: 12 + OVA (List of episodes)
Studio: Studio Deen
Music by: Kana Shibue
12 – Doukyusei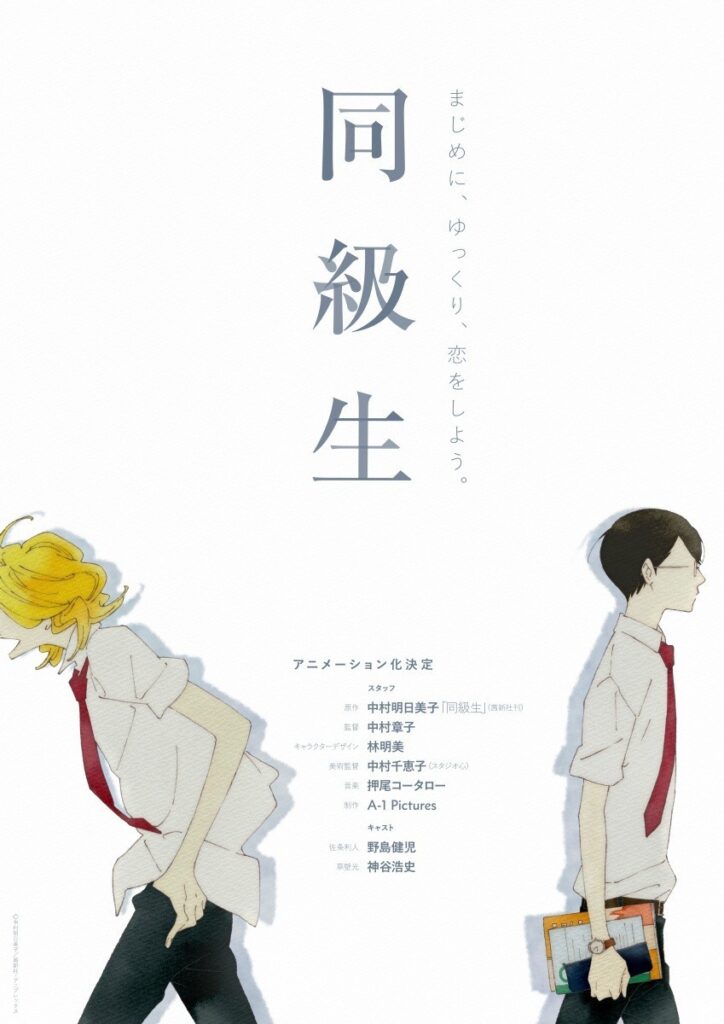 When two classmates meet with different interests, they fall in love. Hikaru Kusakabe is a normal, devil-may-care boy in a rock band. During the summer, his whole class is forced to participate in an upcoming chorus festival.
By concurrency, he finds his classmate Rihito Sajou who rehearses his singing alone. Sajou just cannot appear to get their class' song right, and Kusakabe, pleased at catching a new side of his straight-laced classmate, offers to help him prepare for the event.
13 – Hitorijime My Hero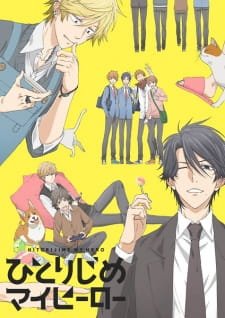 Hitorijime My Hero aka My Very Own Hero is a Japanese famous yaoi manga series written and illustrated by Memeco Arii. Its story follows Masahiro Setagawa, a hopeless teenager who is often used by neighborhood bullies as an errand boy.
READ MORE – 20 Best Harem Anime You Must Watch
14 – Okane Ga Nai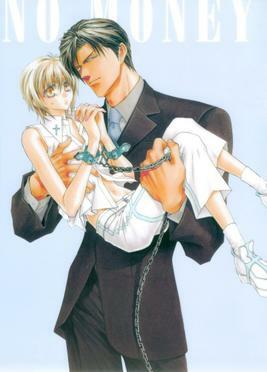 Created by Hitoyo Shinozaki
Illustrated by Tōru Kousaka
Episodes: 4
Genre: Yaoi, Comedy, Drama, Romance
Adaptations: Okane ga Nai (2007)
15 – Winter Cicada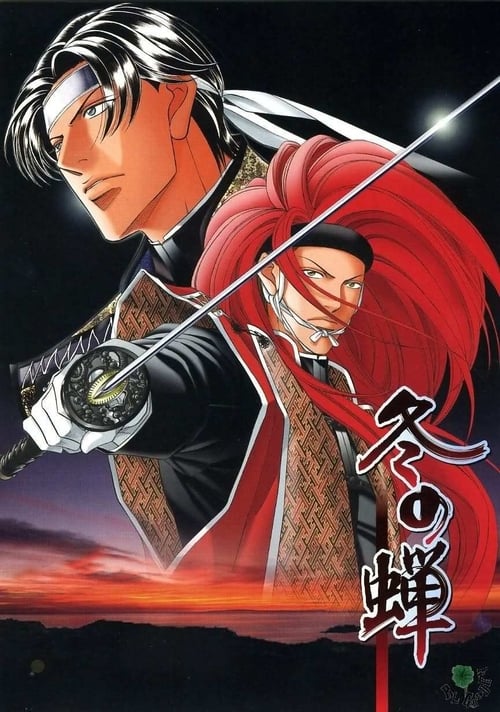 Speaking about the story, is a three-part yaoi story that spans the war-torn Meiji era when the Japanese turned from a Shogunate to Imperial rule and joined the trade with the rest of the world (1862–1869). While the story evolves chronological dates and significant figures are given while the characters share even more times and pieces of this period during dialog. One of the Best Yaoi anime to watch.
Adapted from: Embracing Love
IMDB Rating: 7.6
Episodes: 3
Movies: Edo Love Song, Record of Ezo War, Tokyo Tragedy
16 – The Tyrant Falls in Love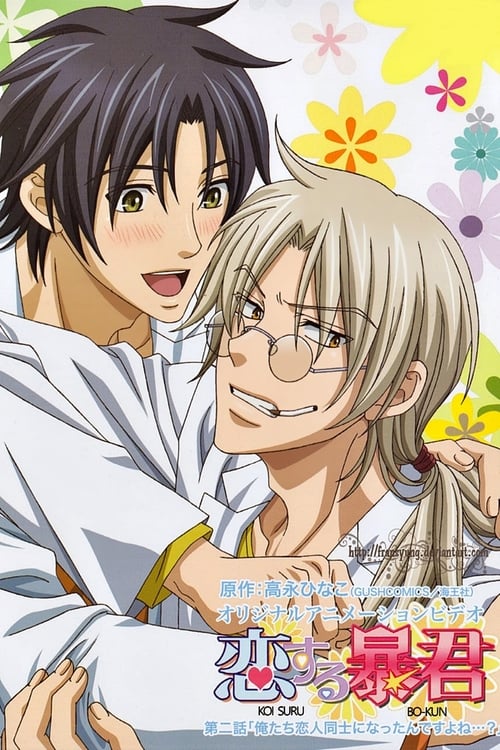 The Tyrant Falls in Love is a sequel to Takanaga's series Challengers. The series has appeared on manga best-seller lists in Japan. The story picks up on Morinaga and Souichi's story where the Challengers left off.
Author: Hinako Takanaga
IMDB Rating: 6.2
Adaptations: The Tyrant Falls in Love (2010)
Volumes: 13
Released: June 25, 2010 – November 26, 2010
Published by: Kaiōsha
Genre: Yaoi, Comedy, Drama, Slice of Life
17 – Hey, Class President!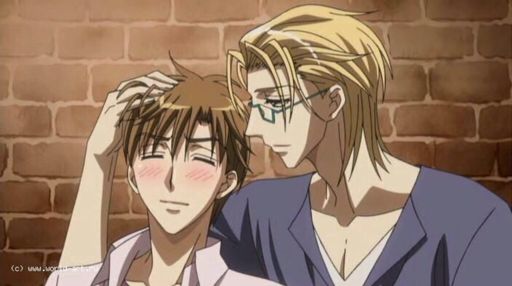 Its story follows two high school students, Kokusai and Chiga. The tale is a romance between both high school students and largely follows the yaoi genre, dominant in Japanese literature. In the anime, the two students are shown to specifically interact at a judo club, where they spar together.
Written by: Kaori Monchi
IMDB Rating: 6.4
Genre: Yaoi
Released: November 27, 2009 – April 30, 2010
Episodes: 2
READ MORE – 12 Best Zombie Anime You Must Watch
18 – Vassalord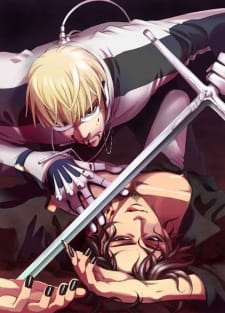 Vassalord, a josei Yaoi manga series written and illustrated by Nanae Chrono. The story follows two characters, Vampires Charles J. Chrishunds (Charley) and Johnny Rayflo have a bizarre relationship. Charley is a cyborg vampire mix, and a vampire hunter for the Vatican, while his master Johnny enjoys a playboy lifestyle.
Author: Nanae Chrono
IMDB Rating: 6.3
Released: March 15, 2013
Published by: Mag Garden
Genres: Action fiction, Supernatural, Yaoi
19 – Boku No Pico
The series consists of three episodes, described as "the world's first shotacon anime" by its producer. Its Genre is Shotacon & yaoi anime.
20 – Gakuen Heaven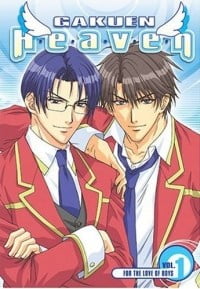 The story follows Keita Itō is surprised to find out that he's been accepted into the privileged and prestigious boarding school, Bell Liberty Academy Unnerved by the mystery, he's additionally delighted by the school's social dynamics. In a sea of amazing young men, Keita struggles to find out what makes him special, and how he can conceivably deserve to be treated as an equal by the students of Bell Liberty.
Released: February 27, 2005 (PS2); February 10, 2011 (PSP)
IMDB Rating: 5.7
Volumes: 1
Genre: Yaoi
Magazine: Magazine Be × Boy
21 – Love Stage!!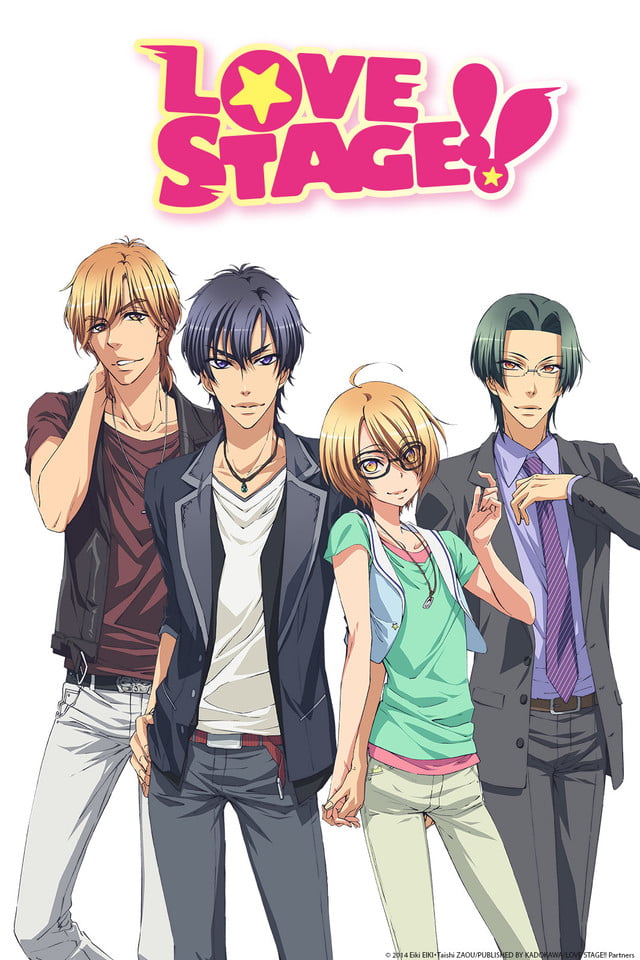 Love Stage!!, a Japanese yaoi manga series written by Eiki Eiki and illustrated by Taishi Zaō. It started serializing in the July 2010 Kadokawa Shoten's Asuka Ciel magazine.
Author: Eiki EIKI
IMDB Rating: 7.3
Genre: Romantic comedy, Yaoi
Episodes: 10
Original network: Tokyo MX, Sun TV, BS11, MTV, TV Saitama, CTC, tvk, GBS, TVQ, Anime Network
22 – Yarichin B*tch Club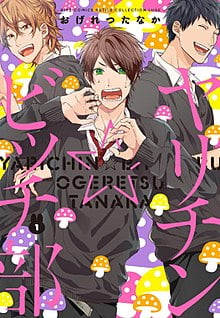 Yarichin Bitch Club, a Japanese web manga series written by Ogeretsu Tanaka. The story follows Takashi Tōno, a freshman student who is moved from Tokyo to Morimori Academy, a private college prep boarding high school located deep in the mountains. Soon after coming, he befriends Kyōsuke Yaguchi and invites Tōno to join him in the club.
Tōno's lack of interest in sports forces him to enter the most modest club of all: the photography club. However, the photography club is not what it appears, since the members' duties consist of having s*x with other students of the school.
READ MORE – Best 15 Famous Saiki K Characters Of All Time
23 – Tiger & Bunny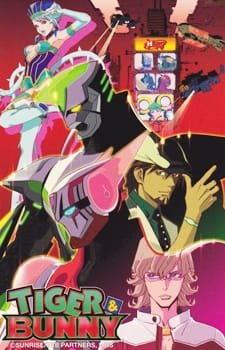 Tiger & Bunny is one of the popular Yaoi 2011 Japanese anime superhero TV series produced by Sunrise and directed by Keiichi Sato. It is arranged in a futuristic city where heroes fight crime while encouraging corporate supporters, focused on the old-fashioned hero Kotetsu T. Kaburagi's "Wild Tiger" and the novice hero Barnaby Brooks Jr. "Bunny", who are forced to work together by their employers.
Created by: Sunrise, Masayuki Ozaki, Keiichi Sato
IMDB Rating: 7.3
Volumes: 9
Original network: BS11, MBS, Tokyo MX
English publisher: Viz Media
Genres: Anime, Yaoi, Action, Comedy, Science fiction, Adventure, Superhero, Action fiction, Adventure fiction, Crime TV genre
24 – The Titan's Bride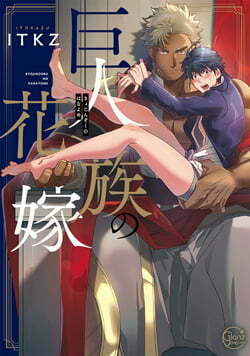 The Titan's Bride is a Japanese manga series written by the artist Itkz. It has been serialized in the web manga magazine Screamo since 2019. The series pursues the connection between Kōichi Mizuki, a human student, and Caius Lao Bistail, a giant prince who calls Kōichi to his world. On January 25, 2021, it was revealed the anime will receive an anime dub produced by Ascendent Animation.
25 – Black Butler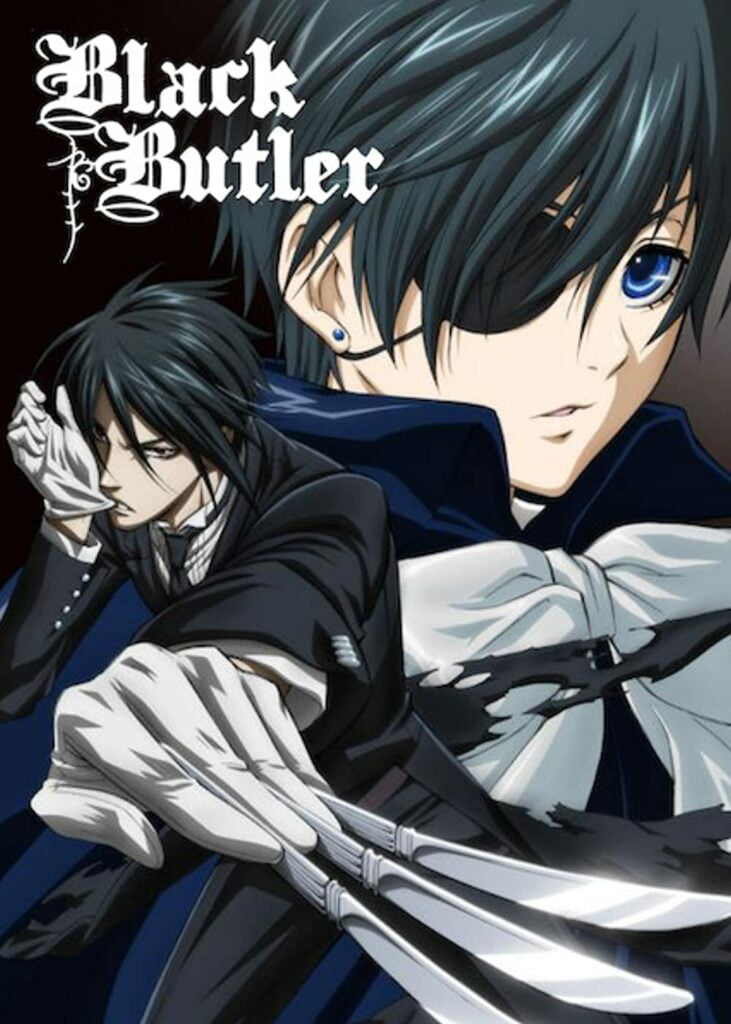 Black Butler is one of the famous Yaoi anime Japanese manga series written by Yana Toboso. In the series, Ciel is a young boy of noble heritage and has a mysterious butler called Sebastian who will do anything Ciel asks of him. Sebastian is, in fact, a demon whose soul is with Ciel. As of January 2021, the Black Butler manga has over 30 million copies in circulation.
First episode date: 2 October 2008
IMDB Rating: 7.7
Adapted from: Black Butler