Billie Eilish Pirate Baird O'Connell or our very popular Billie Eilish. She is an American singer-songwriter. She first gained attention in 2015 when she uploaded the song "Ocean Eyes" to SoundCloud. Here we bring the top 10 Billie Eilish no-makeup photos that will make you fall for her again.
At just 19 years old, her awesome voice has helped her secure a massive following. On Instagram alone, she has 81.7 million followers.
She always says "We grew up on everything. I got all my music from my parents and my brother". Billie's journey is not so easy there were times when she doubted herself "Do I even enjoy music?".
She says in an interview that "It just felt like so much touring. The shows are always my best part. But it was just traveling and being alone all the time, In a cold Europe, with horrible food. The recent tour I went on was the first I've ever enjoyed."
MUST READ – 20 Gorgeous Pictures Of Lady Gaga No Makeup
We all love her music the way she sings and her style. Beauty queen who steals all the hearts. We all love to see our favorite artists the way they are without makeup. and here we bring some incredible no-make-up photos for you that make you fall for her again.
Billie Eilish Incredible No Makeup Photos Will Amazed You
1. SO CUTE… LEAVE ME ALONE LOOK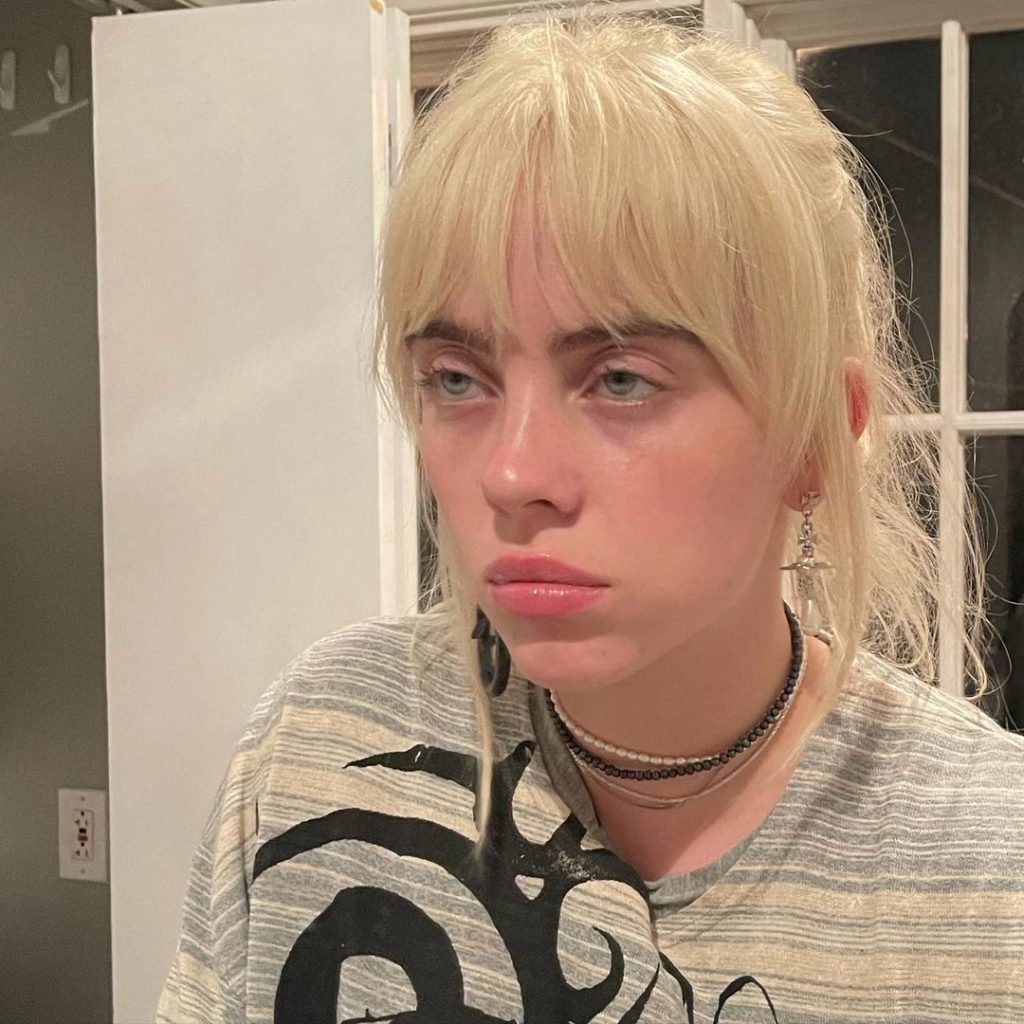 In almost every photo Billie Eilish looks so adorable and cute. This type of face is made by a girlfriend when her boyfriend ignores her but anyways when you look at a face her skin is glowing with no makeup and the light pink lipsticks are amplifying this even more.
2. I STUMBLED UPON A BILLIE N MELTED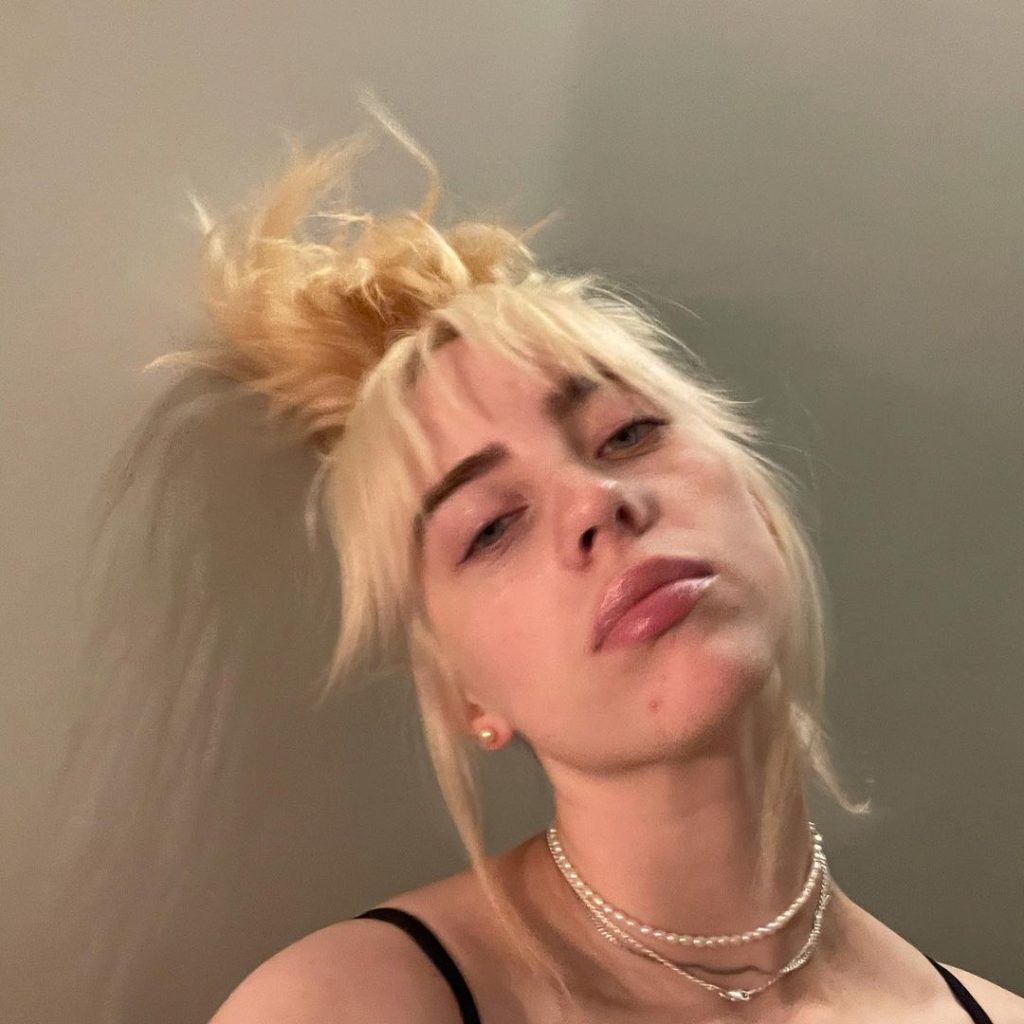 "I fell in love with somebody who doesn't even know I exist". You are gonna blow the internet again with this cute photo. Not only she is one of the great American singers but the most amazing girl looking into the camera with this candid look makes me see her again and again.
MUST READ – Top 10 Beyonce No-Makeup Photos That Will Make You Fall For Her Again
3. HEY DON'T JUDGE MY FASHION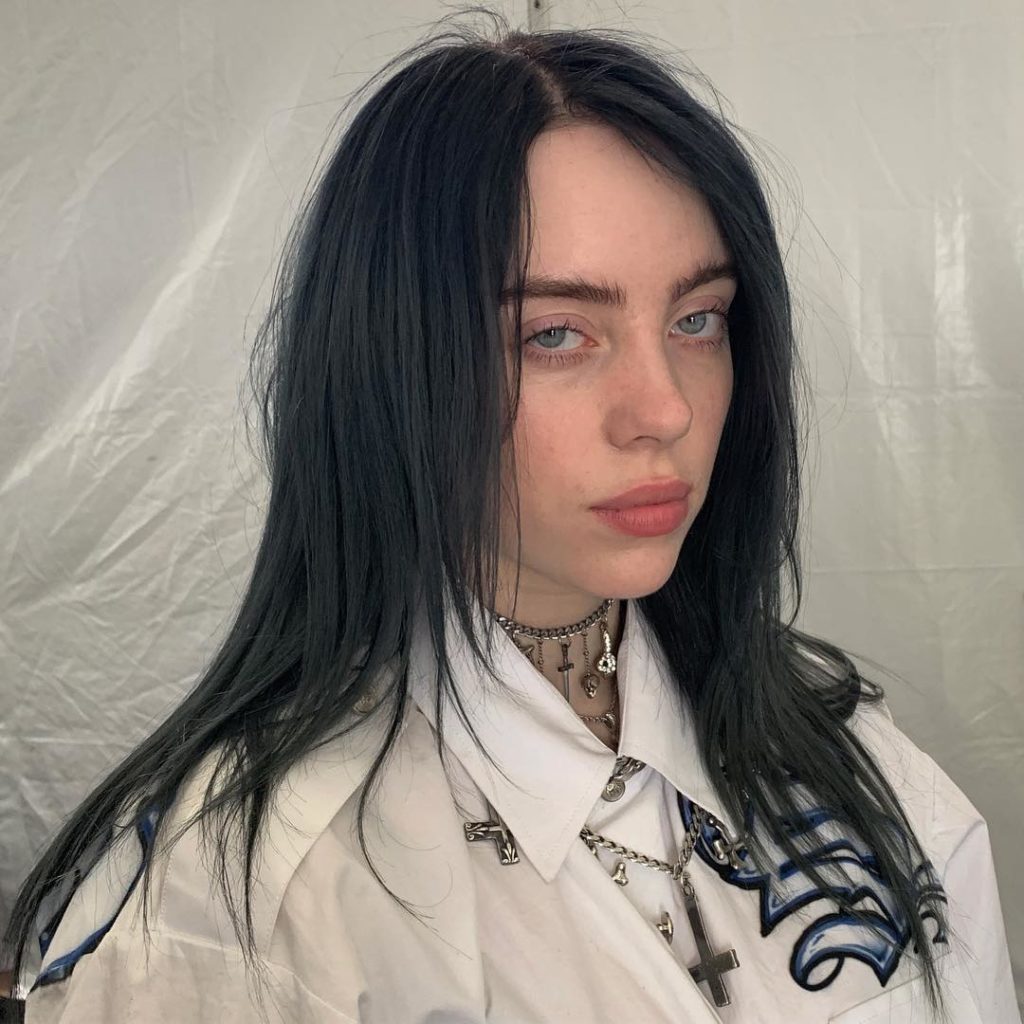 Not only she has a wonderful voice but every time she never fails to amaze you with her fashion sense. Wearing her custom cross charm necklace on a white shirt with black hair #changefromblonde. There is no job as a make-up artist available sorry because we have natural beauty with us.
4. GYM TIRED LOOK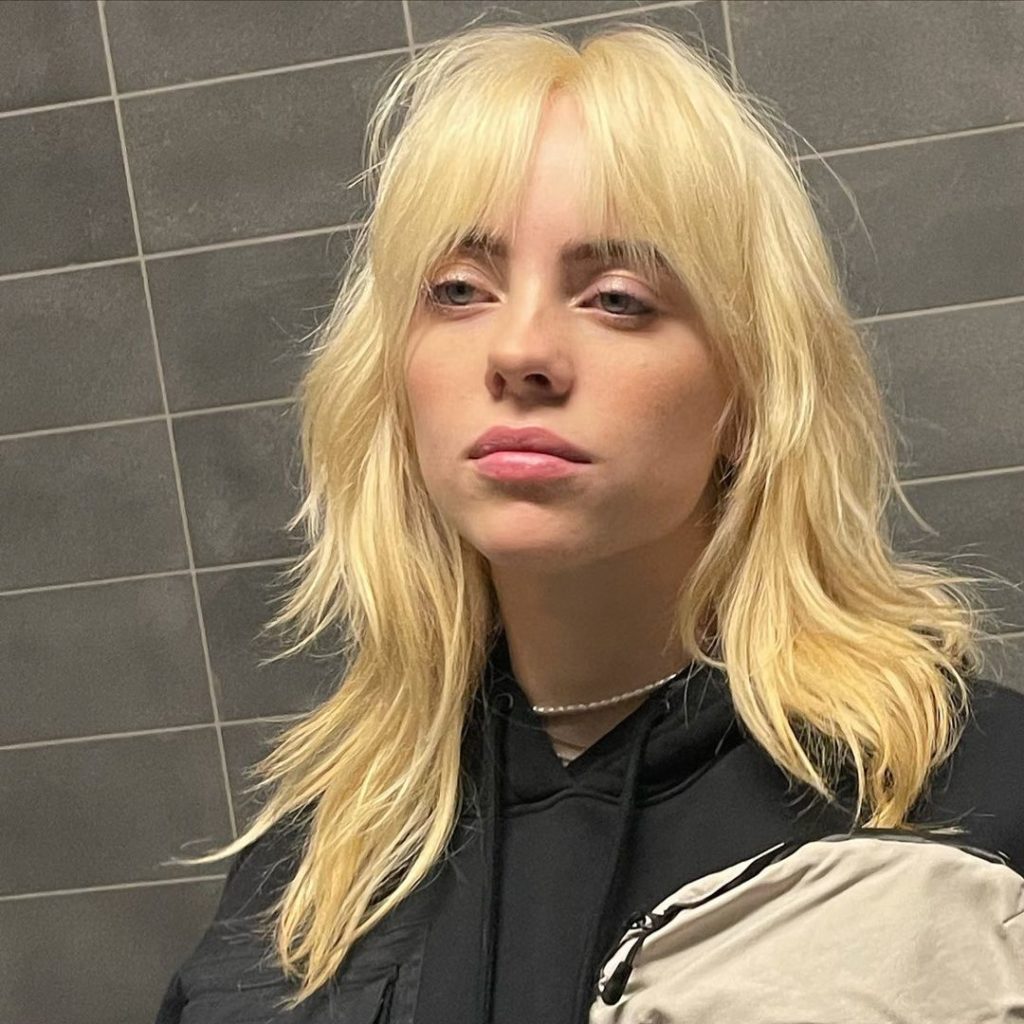 Black hoodie and Blonde hair give her a perfectly stunning look with perfect shade given to the eye and lips which makes her look more attractive. Here Billie gave us a secret message that if you want to look beautiful as I am then do regular exercise and do things that makes you happy. This is one of the best pictures of Billie Eilish with No Makeup Photos.
5. HERE COMES THE SUN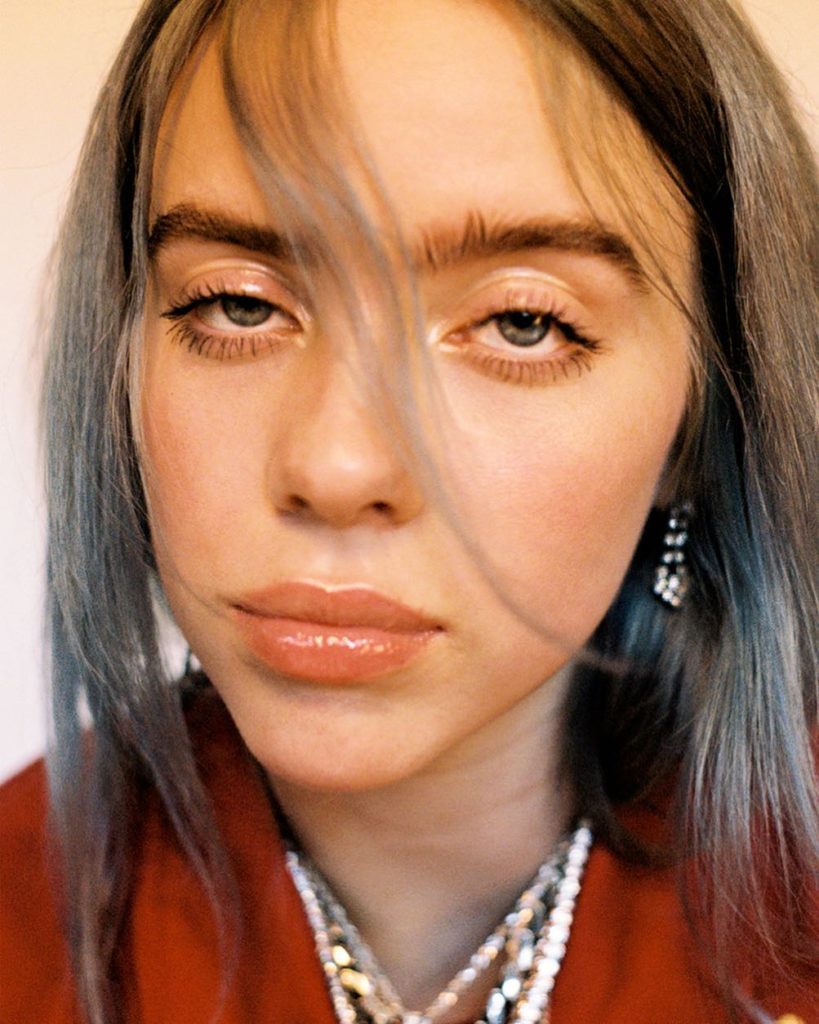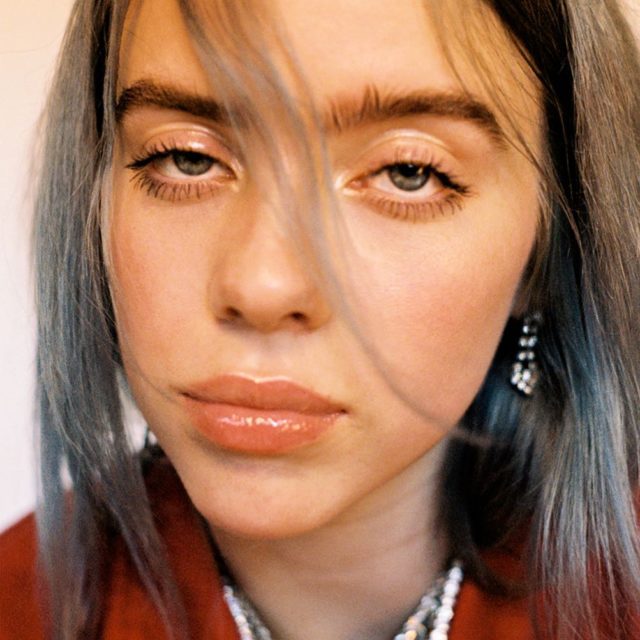 I can't take my eyes off it. Your lips outline the most beautiful smile. She is compelling all of us to embrace our natural look is the foundation of a life rooted in simplicity and in harmony with ourselves. Going cosmetics-free takes boldness, however, it's a remunerating experience undoubtedly.
6. ANCIENT PRACTISE – IT HURTS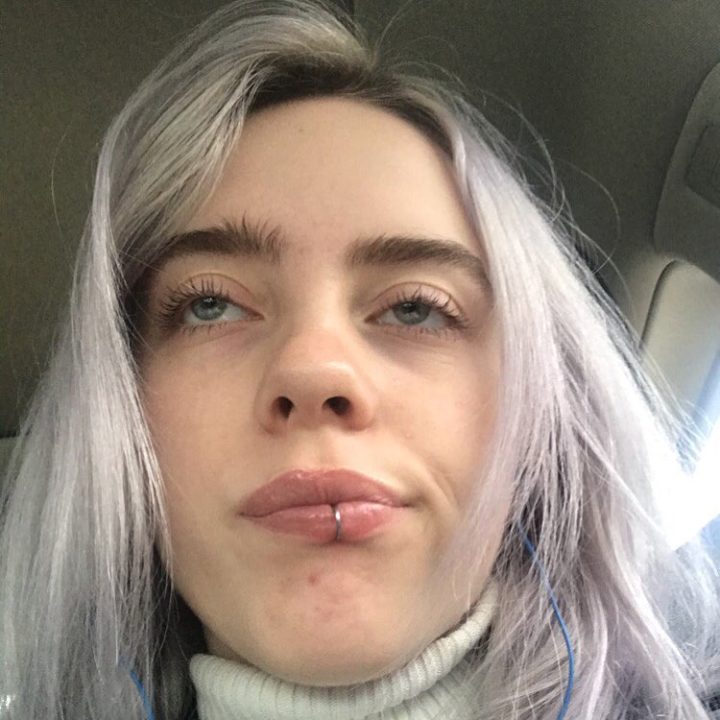 Lips piercing symbolize the world's creation by their ancestor spirit. Billie Eilish's lip piercings might inspire you to finally get one. With no make- up on their face she is looking flawless in this picture.
MUST READ – 12 Rihanna No Makeup Photos Will Steal Your Heart
7. IN TRUE BILLIE EILISH STYLE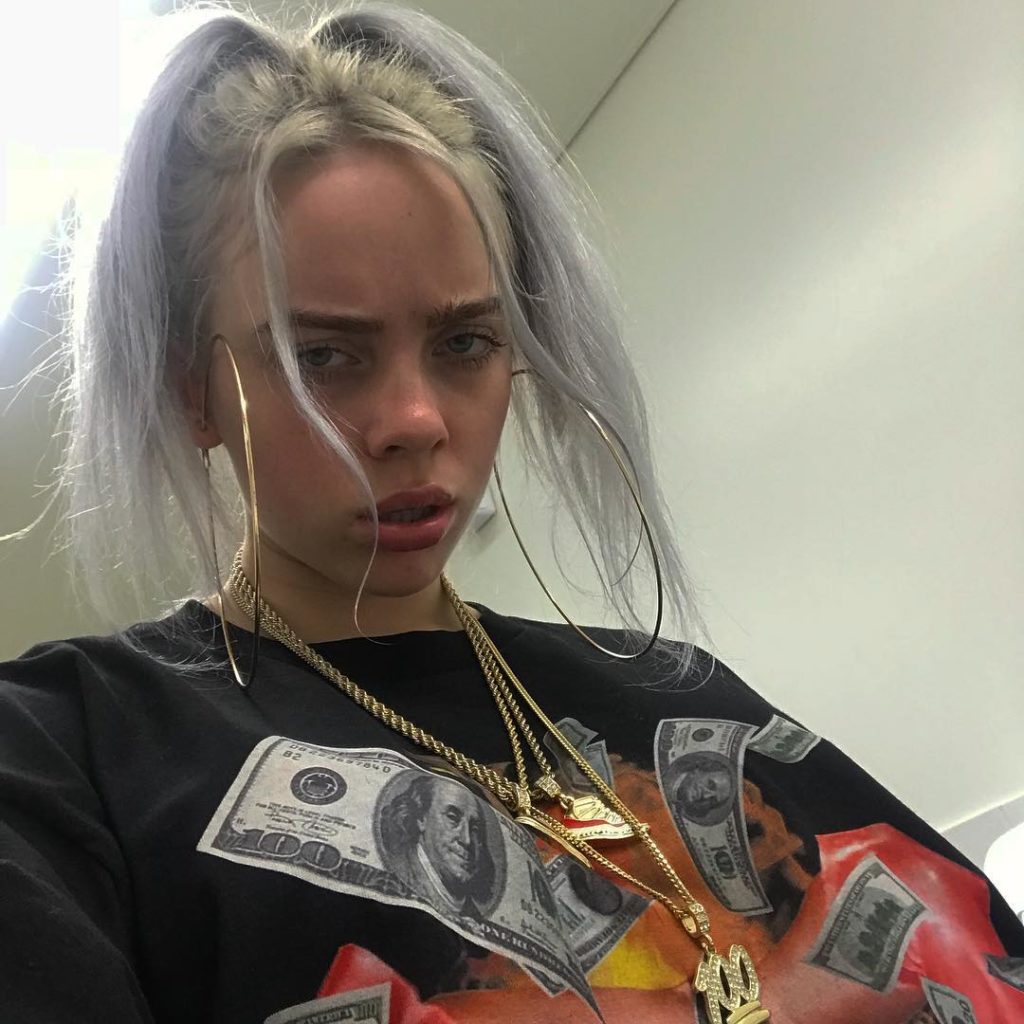 The star has offered a truly vital expression with her music, however, we likewise can't get enough of her closet. The mainstream performer has been seen in pretty much everything. But if you notice her closely you always find she doesn't wear make-up at all that is amazing, isn't it?
8. SAY NO TO MAKE-UP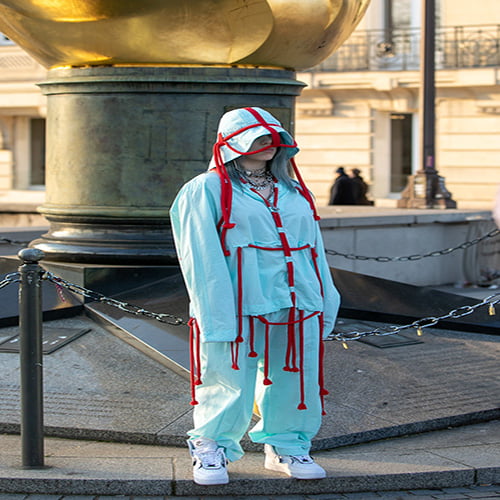 Billie used red belts to cover her head and body in a completely unusual way to accessorize an ordinary white dress. You may not know it, but the more makeup you put on your face, the more likely those products are to cause pimples, particularly if you're prone to acne. so, SAY NO TO makeup.
9. NO MATTER WHAT YOU WEAR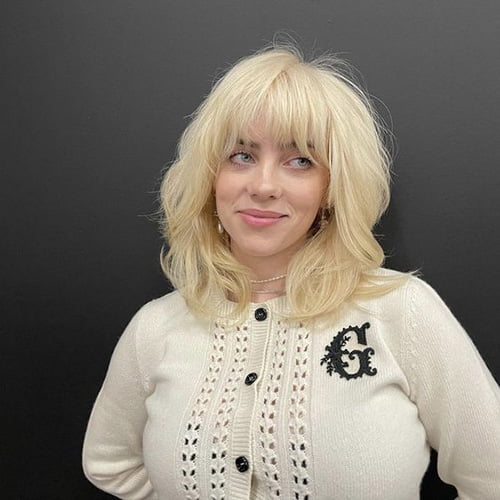 You really look gorgeous, no matter what you wear. This picture has 13.8 million like till now, but I admire how confident you are in your very own skin, with no make up photo you amazed us. Your creative talent and imagination astound all your fan.
10. LIFE IS A JOURNEY, AND LOVE MAKES YOUR JOURNEY WORTHWHILE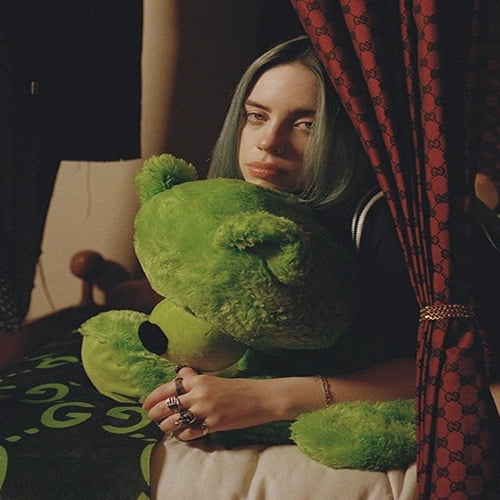 Teddy bears have a sense of character that other toys lack, and a kid will bring it to life by playing with one. The bear enables them to use their imagination and stimulates it. We are huge fans of your music.