Many black female anime characters blow your mind. Unfortunately, when it comes to accurately portray other minorities, anime does not always get the point. Particularly in regards to characters who are Black. When I see a Black character in anime, especially a Black lady, I'm typically relieved if they aren't a racist caricature. That is a bare minimal request.
Thankfully, since I was a youngster, the depiction of Black characters in anime has vastly increased. I appreciate the fact that there are now more Black female characters in anime. Although there aren't many of them, I feel delighted every time I see a Black female anime character in an anime that I appreciate.
READ MORE – 12 Hottest Female Anime Characters Ever 
So, here comes the list of black female anime characters you must know about.
10. Miyuki Ayukawa – Basquash!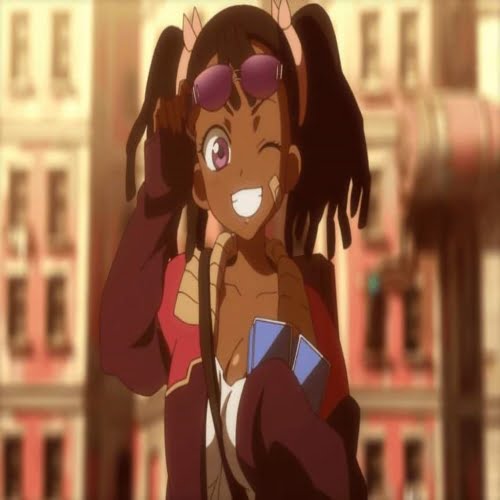 Miyuki is the perfect combination of intelligence and beauty. She's an important figure in the program who contributes significantly to mech advancements (giant robots). I like how the artists created her loss and that she is a Black engineer, so maybe her persona may inspire some young women to pursue careers in engineering. One of the most popular Black Female Anime Characters.
READ MORE – 15 Most Strongest Naruto Characters Ever 
9. Mila – Rose Bleach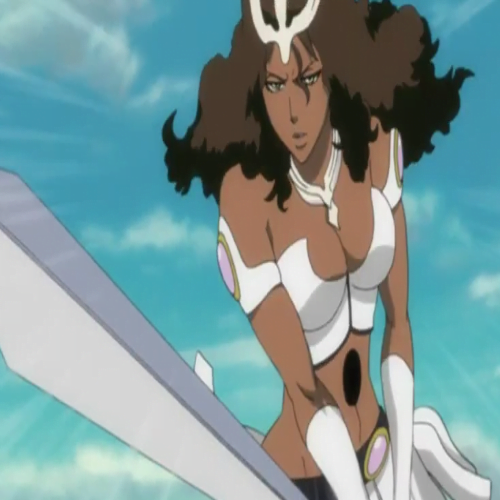 Mila Rose is a Bleach support character that appears later in the series. During the arc of Espada! Mila is a formidable opponent, capable of putting pressure on soul reapers at the lieutenant level. Her dark characteristics show through despite her design being reminiscent of Bleach (wink wink). It was loud and clear.
8. Urd – Oh My Goddess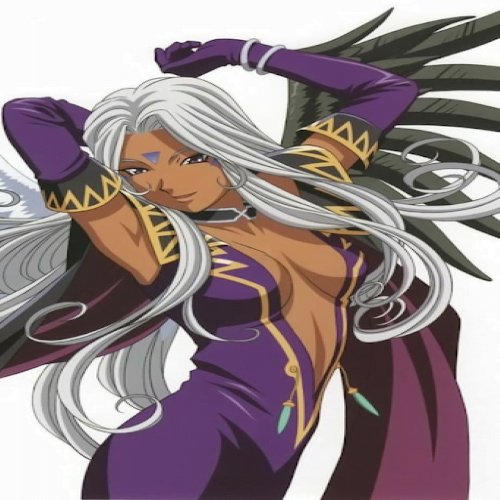 She is the eldest sister of Bell-dandy, the central protagonist. As a sister, she is always on the lookout for her. Urd is an intriguing guy with a lot of insight, intelligence, and wit. Her sardonic, often antagonizing actions that appear to be negative at first, but always turn out to be positive. One of the most popular Black Female Anime Characters.
READ MORE – 11 Strongest Dragon-Type Pokemon Ever 
7. S.A.M. – Cannon Busters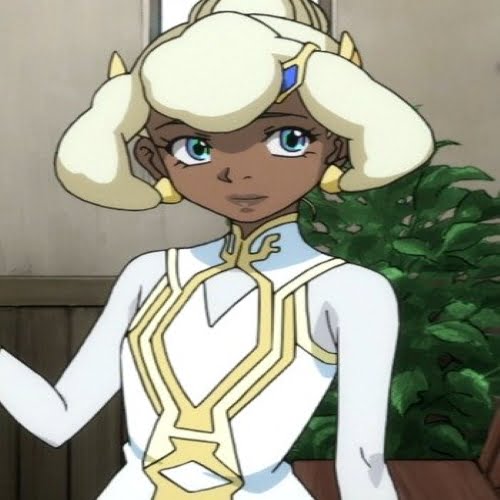 S.A.M. stands for Special Associate Model and is one of the major characters in Cannon Busters, a blockbuster new Netflix anime series. While she appears to be as sweet as honey and strives to befriend everybody, but she possesses a secret strength that is more than just a hook.
READ MORE – 15 Most Powerful & Strongest Pokemon Ever 
6. Hilda –  Eureka Seven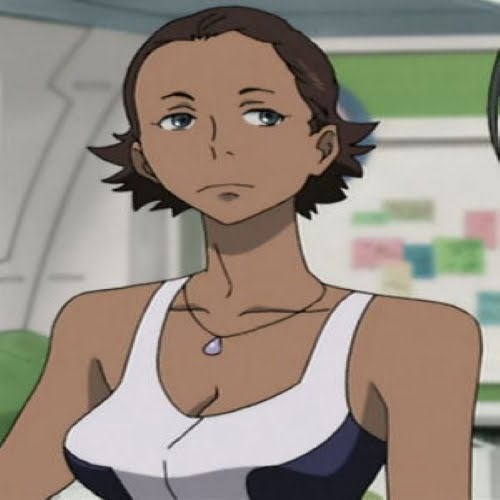 Hilda is a character that appears in Eureka Seven as a supporting character. A mecha series with hidden and biblical themes. She's a touch pushy and doesn't take Crap well. One of the most popular Black Female Anime Characters.
5. Carole – Carole & Tuesday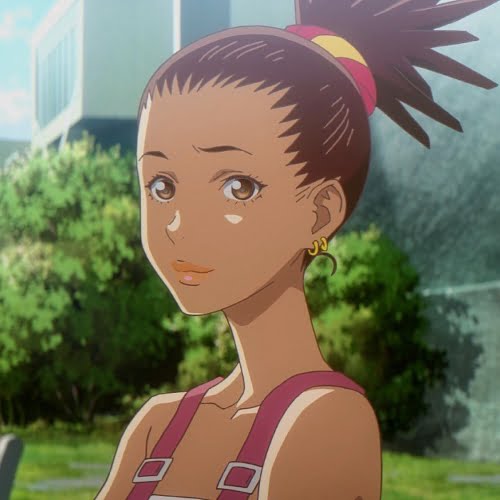 Carole's life has never been easy, but it has never stopped her. She is the title character in the Carole & Tuesday series and is part of the musical team. Carole's resolve to make her aspirations come true is what I like most about her, aside from her trendy looks, work ethic, and musical abilities.
READ MORE – 12 Famous Water Type Pokemon Of All Time 
4. Sister Krone – The Promised Neverland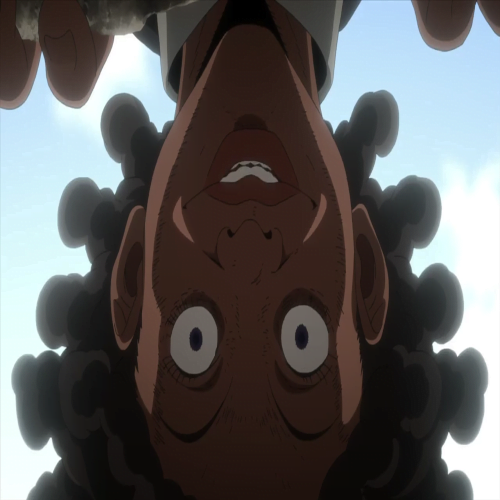 One of the characters who appears midway through the series is Sister Krone. She's a supporting character who is first depicted as "the adversary."
She's athletic, powerful, and competent in outrunning the youngsters, and she appears to be well-suited to high-stress situations.
3. Casca – Berserk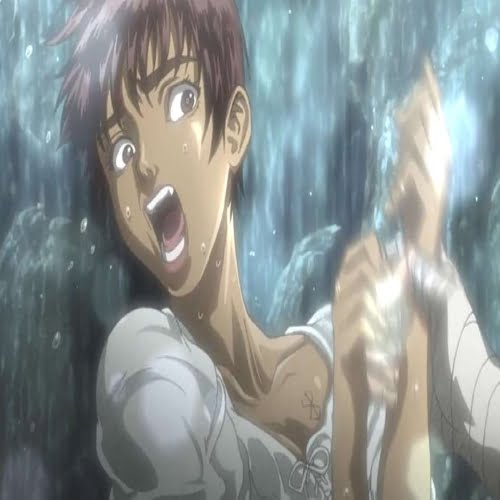 She is one of the strongest and most skilled commanders in the mercenary band, the Band of the Falcon, at the start of Berserk. Despite the fact that I haven't always agreed with the route her character has taken over the years, she has a particular place in my heart. One of the most popular Black Female Anime Characters.
READ MORE – 15 Popular Total Drama Island Characters You Must Know 
2. Canary – HunterXHunter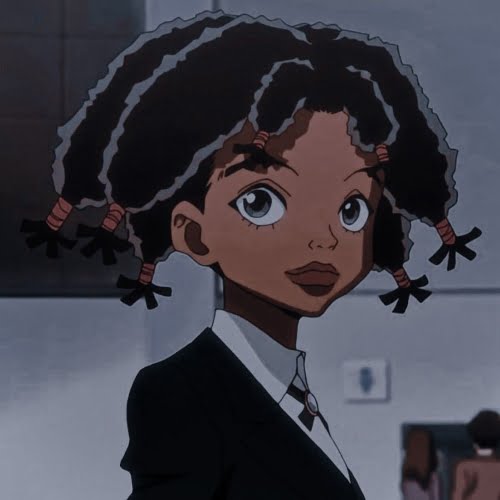 Canary is a precocious adolescent who also works as a vicious entourage for the Zoldyck family, a strong and fearsome assassination family. She possesses tremendous combat techniques, but she also has a sensitive and loving heart.
READ MORE – 15 Strongest Mortal Kombat Characters Ever 
1. Yoruichi Shihoin (Bleach)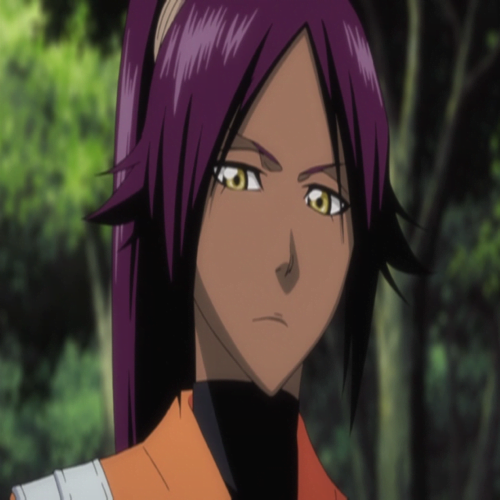 I couldn't possibly include Yoruichi from Bleach in a list of Black women in anime without mentioning her. She was born into a wealthy noble family and has the title of princess, but she does not act like one. She's tough, sharp, and humorous, and she kicks butt in a lot of battles. I admire her demeanour and the way she can appear laid-back but instantly transform into a ruthless combatant when necessary.