A hearty welcome to our readers who have landed on our page! I hope you all are doing well. Today, we will be looking at the list of black actors who died. Let's dig into the topic.
To begin with, Black actors have demonstrated remarkable brilliance in the world of acting. Their performances have left a lasting impact on audiences worldwide. Their ability to portray a wide range of emotions and characters is truly impressive.
Moving on, Through their portrayals, they've brought depth and authenticity to stories, making them relatable and powerful. Their talent shines through their captivating expressions, convincing dialogues, and compelling body language.
Not just it guys, Black actors have contributed significantly to film and theatre, leaving a legacy that continues to inspire future generations. Despite the challenges they've faced, their dedication to their craft and their ability to captivate audiences have been unwavering.
Unfortunately, some black actors died prematurely, leaving behind a body of work that showcases their exceptional skill and dedication. Their performances continue to be celebrated and remembered, reminding us of the brilliance they brought to the screen.
READ MORE – 50 Most Famous Actors In India Of All Time
This article now will take you through the list of 20 black actors who died. Keep reading below.
1- Chadwick Boseman (1976-2020):
Known for his powerful portrayal of T'Challa in "Black Panther," Boseman was a talented actor who also played significant roles in biopics like "42" and "Get on Up."
2- Max Julien (July 12, 1933 – January 1, 2022)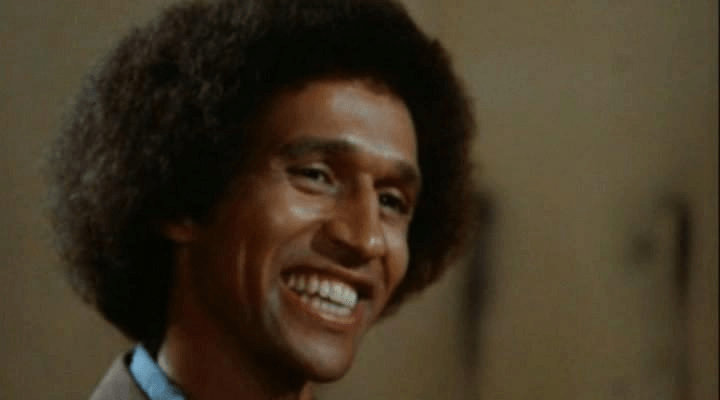 Max Julien is a black actor known for his iconic role as Goldie in the 1973 blaxploitation film "The Mack." His portrayal of a charismatic hustler in Oakland made him a key figure in the genre's history. He died due to cardiopulmonary arrest.
3- Sidney Poitier (1927-2022):
An iconic figure in Hollywood, Poitier was the first Black actor to win an Academy Award for Best Actor for his role in "Lilies of the Field," and he starred in groundbreaking films like "Guess Who's Coming to Dinner."
4- Michael Clarke Duncan (1957-2012):
Duncan's memorable role as John Coffey in "The Green Mile" showcased his talent and presence, earning him critical praise and recognition.
READ MORE – 20 Hottest Famous Japanese Actors Of All Time
5- Ossie Davis (1917-2005):
Davis was a multi-talented artist known for his acting, directing, and activism. His roles in films like "Do the Right Thing" and "Bubba Ho-Tep" left a lasting impact. One of the famous Black Actors who died.
6- Michael K. Williams ( 1966-2021 ):
Michael K. Williams was an American actor known for his compelling performances in both television and film.
Williams gained widespread recognition and critical acclaim for his role as Omar Little in the HBO television series "The Wire." His portrayal of the charismatic and complex character, a stick-up man with a strong moral code, left a lasting impact on audiences and critics alike.
7- Isaac Hayes (1942-2008):
Known for his soulful voice and music career, Hayes also made an impact as an actor, most notably in the film "Shaft." He was one of the creative forces behind the Southern soul music label Stax Records, serving as both an in-house songwriter and as a session musician and record producer, teaming with his partner David Porter during the mid-1960s.
8- Bernie Mac (1957-2008):
A beloved comedian and actor, Mac's humour and charisma shone in projects like "The Bernie Mac Show" and the "Ocean's Eleven" series. Mac gained popularity as a stand-up comedian. He joined fellow comedians Steve Harvey, Cedric the Entertainer, and D. L. Hughley in the film The Original Kings of Comedy.
READ MORE – 25 Famous Canadian Actors Of All Time
9- Clarence Gilyard Jr ( 1955-2022 )
Clarence Gilyard Jr. is an African-American actor known for his work in television and film. One of his most prominent roles was portraying Conrad McMasters in the television series "Matlock,". In addition to his television work, Clarence Gilyard Jr. has also appeared in several films, including "Die Hard" (1988), where he portrayed Theo, one of the terrorists. He has had a versatile career, appearing in various genres and mediums.
10- Moses J. Moseley (1990-2022)
Moses J. Moseley was an American actor and dancer. He gained recognition for his role as one of the "Walkers" (zombies) in the popular television series "The Walking Dead."He became known for his distinct zombie roles and his ability to portray unique movements and expressions as a walker.
11- Stephen (tWitch) Boss
Stephen "tWitch" Boss is an American dancer, choreographer, actor, and television personality. He gained widespread recognition as a contestant on the reality competition show "So You Think You Can Dance," where he showcased his exceptional dance skills.
12- Richard Pryor (1940-2005):
A groundbreaking comedian and actor, Pryor's comedic brilliance and roles in films like "Silver Streak" influenced generations of entertainers. One of the famous Black Actors who died.
READ MORE – 25 Most Famous Asian Actors Of All Time
13- Redd Foxx (1922-1991):
A comedy trailblazer, Foxx's portrayal of Fred Sanford in "Sanford and Son" established him as a comedic icon. Foxx gained popularity with his raunchy nightclub act before and during the civil rights movement. One of the famous Black Actors who died. Best Known as the "King of the Party Records", he performed on more than 50 records in his lifetime.
14- Roger E. Mosley
Roger E. Mosley is an American actor, director, and writer. He is best known for his role as Theodore "T.C." Calvin in the popular television series "Magnum, P.I." In addition to his acting career, Roger E. Mosley has also directed and produced. He has directed episodes of television series and has been involved in various other projects.
15- Charlie Murphy
Charlie Murphy was an American comedian, actor, and writer. Tragically, Charlie Murphy passed away on April 12, 2017, at the age of 57, due to complications from leukemia. His contributions to comedy and entertainment, particularly through his work on "Chappelle's Show," continue to be remembered and celebrated by fans and fellow comedians.
16- Nipsey Hussle (1985-2019):
A rapper and actor, Hussle's contributions extended to acting with roles in projects like "Crazy Ex-Girlfriend" and "Grand Theft Auto V." Appearing from the West Coast hip-hop scene in the mid-2000s, Hussle independently released his debut mixtape, Slauson Boy Volume 1, to moderate local success, which led to him being signed to Cinematic Music Group and Epic Records.
READ MORE – 20 Best Male Actors From The 90s Of All Time
17- Bill Nunn (1953-2016):
Remembered for his role as Radio Raheem in "Do the Right Thing" and Robbie Robertson in the "Spider-Man" films, Nunn left an indelible mark. One of the famous Black Actors who died.
18- Gregory Hines (1946-2003):
Hines was a celebrated dancer and actor known for his charismatic performances in films like "Tap" and "White Nights." As an actor, he is best known for Wolfen (1981), The Cotton Club (1984), White Nights (1985), Running Scared (1986), The Gregory Hines Show (1997–1998), playing Ben on Will & Grace (1999–2000), and for voicing Big Bill on the Nick Jr. Channel animated children's television program Little Bill (1999–2004).
19- Earle Hyman (1926-2017):
Best known for his role as Cliff Huxtable's father on "The Cosby Show," Hyman's acting career spanned decades. One of the famous Black Actors who died.
20- Jak Knight
Jak Knight is an American stand-up comedian and writer. He is known for his comedy performances and has appeared on various television shows and podcasts. Furthermore, He has a distinct comedic style that often tackles personal experiences, social issues, and pop culture.
Additionally, Jak Knight has released comedy albums and performed at various comedy festivals.
We genuinely hope you found our page to be informative and enjoyable.