German Rock Bands have been popular since the rock n roll era. These bands have evolved the music in the rock genre. They have produced some of the most influential music and become extremely popular across the globe. Today, in this post we are going to consider the most popular and successful rock bands from Germany. 
READ MORE- 20 Best British Rock Bands Of All Time
From classic bands like Scorpions and Rage to modern ones like Tokio Hotels, they make places in millions of hearts with their notable works in the music industry. Here, we have compiled a list of the Most Influential German Rock Bands of All Time. Let's check it out to know more about them.
1- Scorpions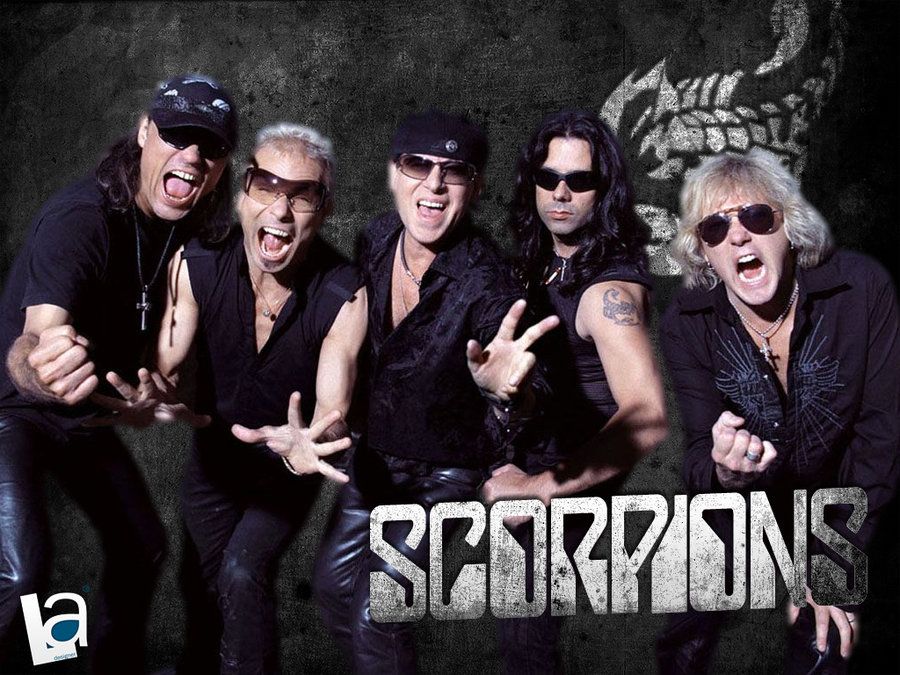 The artist Rudolf Schenker formed the German band in the year 1965 in Hanover. Scorpions are one of the most influential German rock bands. The band consists of artists including Rudolf Schenker, Matthias Jabs, Klaus Meine, Pawel Maciwoda, and Mickey Dee. 
Some of its most notable works include albums Blackout, Lovedrive, Rock Believer, Virgin Killer, Crazy World, and Return to Forever. Moreover, Scorpions' best songs are Wind of Change, Still Loving You, Big City Nights, The Zoo, etc.
2- Tokio Hotels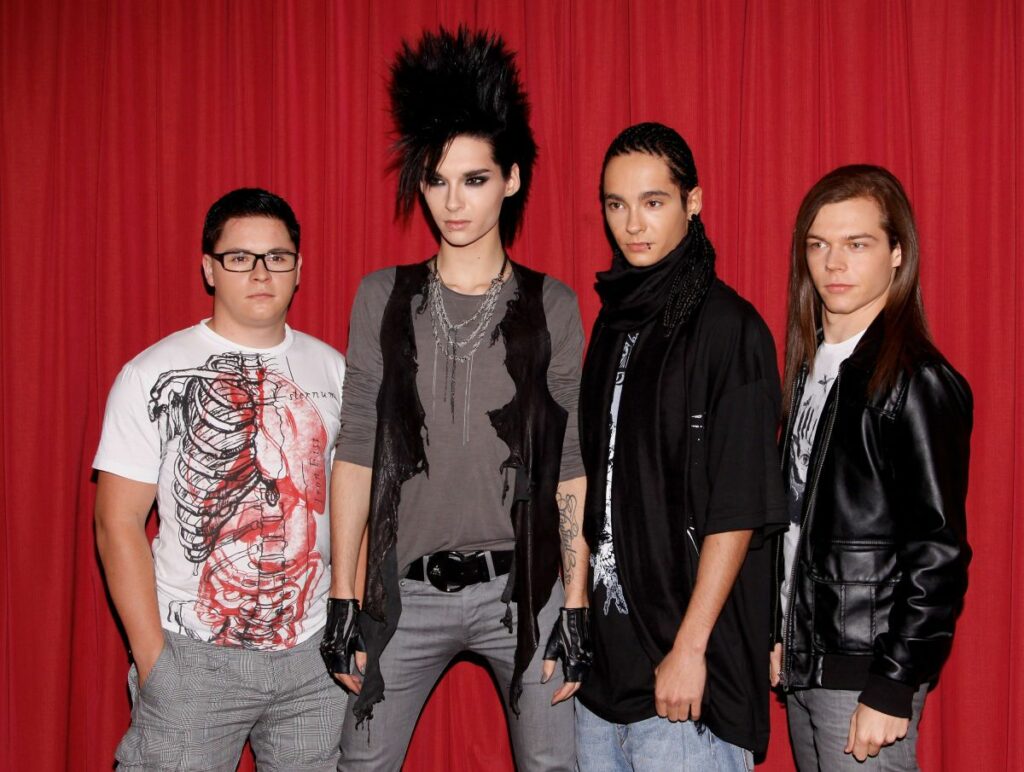 The German pop-rock band Tokio Hotel founded in 2001 by brothers Bill Kaulitz, and Tom Kaulitz along with drummer Gustav Schafer, and guitarist George Listing. Their debut single Durch den Monsun topped the charts. It later ranked #1 on the Austrian Singles chart. 
Tokio Hotel has sold more than 10 million records across the globe. The band has won more than a hundred awards throughout its career in different categories in different countries. The albums Schrei, Humanoid, Kings of Suburbia, and Dream Machine are some of their best ones.
READ MORE- 12 Best Death Metal Bands You Must Know
3- Can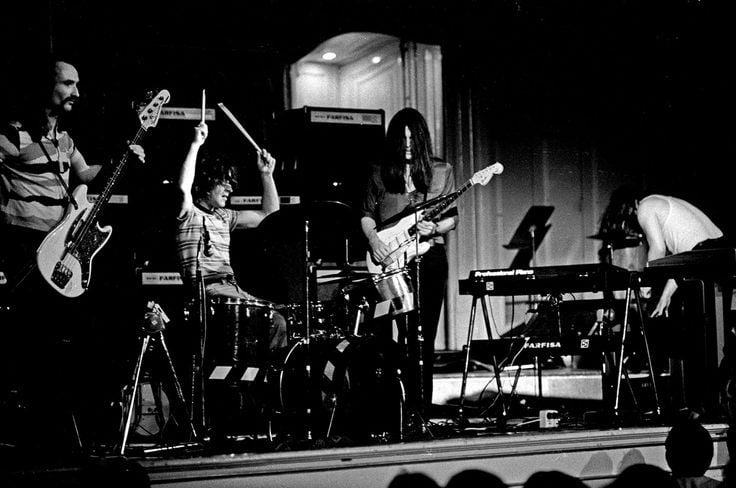 "CAN" was an experimental rock band from Germany. It was established in the year 1968. The members of the group included Holger Czukay, Irmin Schmidt, Jaki Libeizeit, and Michael Karoli. Some renowned artists also joined the group as vocalists such as Malcolm Mooney, and Damo Suzuki. 
Further, Monster Movie, Tago Mago, Future Days, Can, Out of Reach, and Flow Motion are some of Can's notable works. The band is popular for mixing funk, psychedelic rock, and music concrete.
4- Rammstein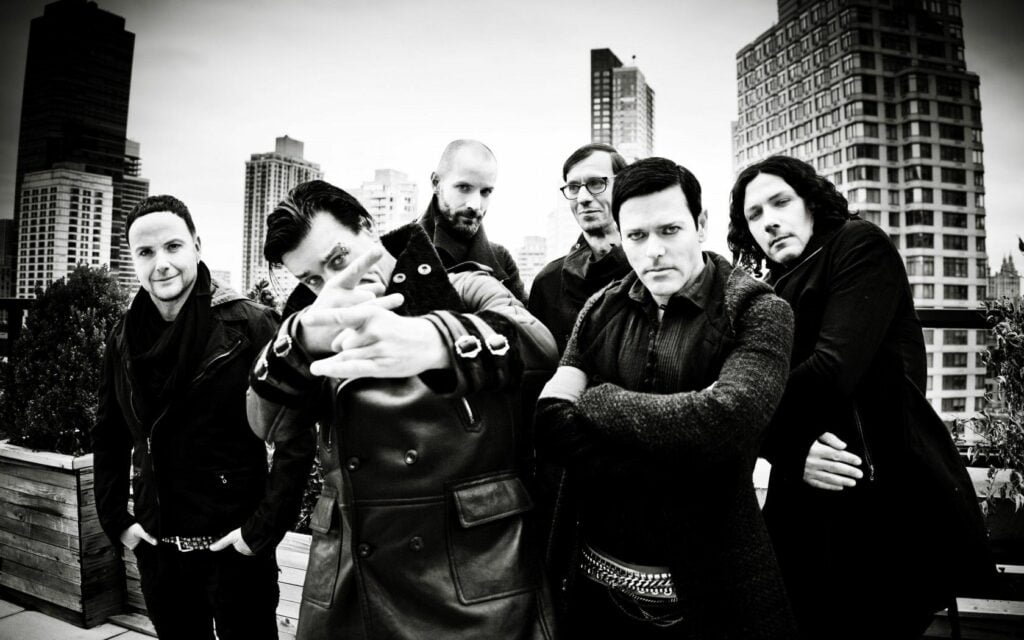 Rammstein is a renowned NDH rock band formed in 1964. Its lineup included guitarist Richard Kuspe, vocalist Till Lindemann, guitarist Paul Landers, drummer Christoph Schneider, bassist Oliver Reidal, and keyboardist Christian Flake Lorenz. 
The band won various accolades including Grammy awards, Kerrang Awards, Echo Awards, and others. Mutter is one of the best works it is famous for. Other than that, they are just phenomenal in live performances. Rammstein is undoubtedly one of the most popular rock bands.
READ MORE- 15 Greatest Irish Rock Bands Of All Time
5- Helloween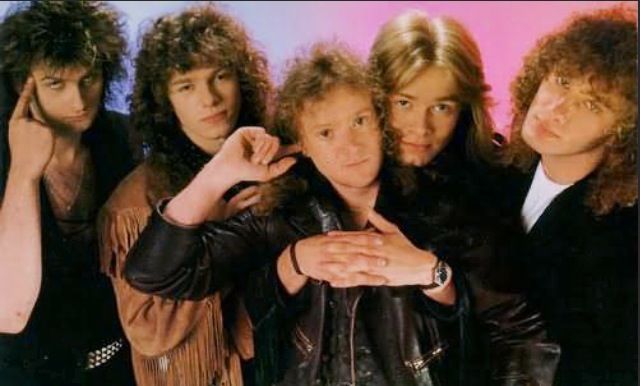 The world-famous band Helloween was formed in Hamburg in 1984. It includes Kai Hansen, Markus Grosskopf, Ingo Schwichtenberg, and Michael Weikath. However, the band's lineup changed several times throughout its career. 
Moreover, the band has released sixteen studio albums, thirty-nine music videos, eight compilation albums, six video albums, and thirty-four singles throughout its career. It has been credited as the "fathers" of the power metal subgenre.
6- Tangerine Dream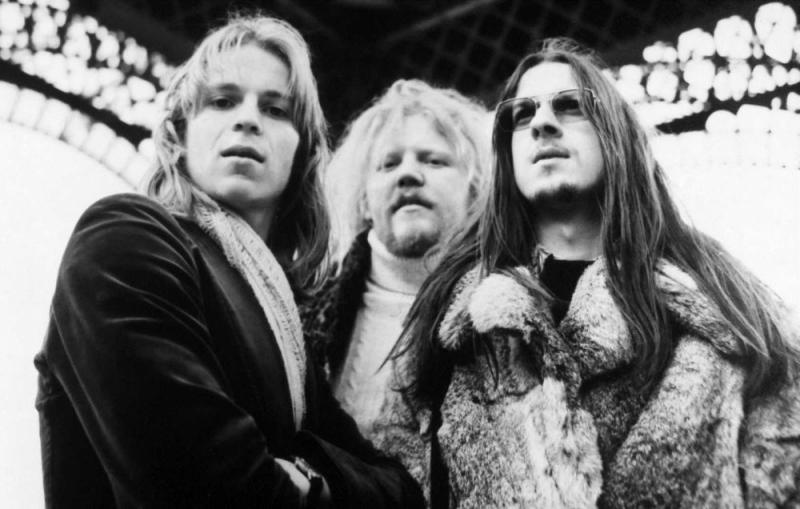 The music artist and producer Edgar Froese founded the electronic music band in the year 1967. Although the band has gone through several lineup changes, the most famous members include Christopher Franke, Edgar Froese, and Peter Baumann.
In fact, It has composed thirty-five hours of music stems for the popular video game Grand Theft Auto V. Some of the best soundtracks of the band include Thief, Risky Business, Firestarter, Near Dark, Sorcerer, Heartbreakers, etc.
READ MORE- 15 Best Indie Rock Bands You Must Know
7- Gamma Ray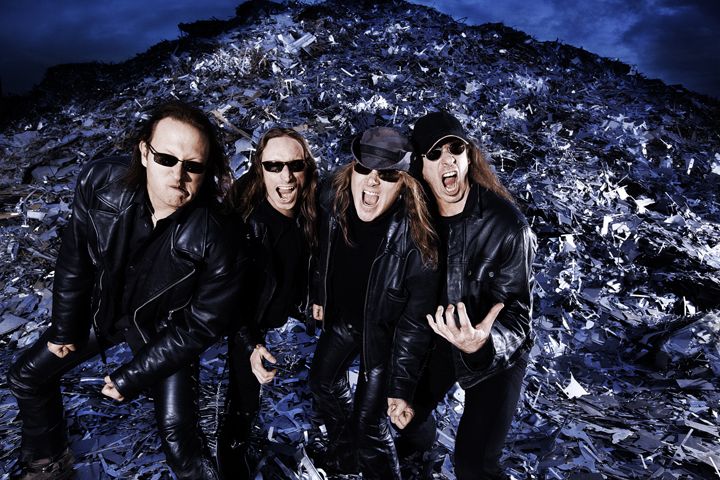 Gamma Ray is one of the most influential German rock bands. Kai Hansen founded the band after disbanding from another famous rock band Helloween. The lineup consists of Dirk Schlacter, Henjo Richter, Michael Ehre, and Frenk Beck. 
The band's name was inspired by the astronomical event, Gamma burst. It has gone through several lineup changes except for Kai Hansen the only constant member. Some of their most successful songs include Valley of the Kings, Heading for Tomorrow, and Rebellion in Dreamland.
8- Kreator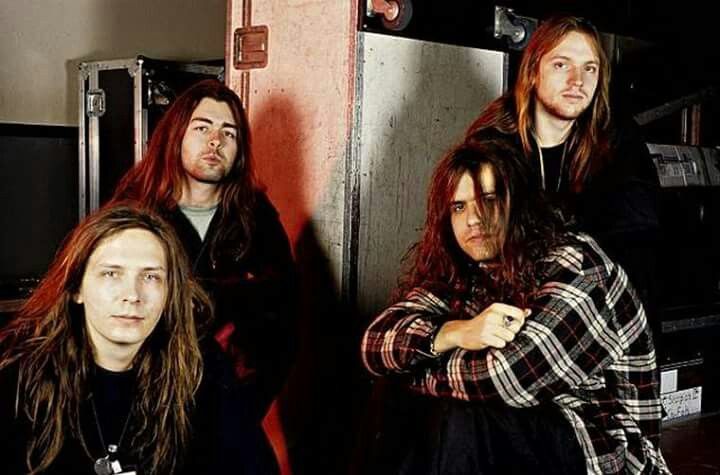 The renowned German band Kreator was established in 1982. Initially, it has named Metal Militia and Tormentor. The primary lineup consists of vocalist Mille Petroza, drummer Jurgen Ventor Reil, and bassist Rob Fioreti. However, the current lineup includes Mille, Reil, Sami Yli-Sirniö, and  Frédéric Leclercq. 
Kreator released two EPs, three compilation albums, two live albums, and fifteen studio albums as well. Some of its most notable albums include Terrible Certainty, Pleasure to Kill, Extreme Aggression, Coma of Souls, etc.
READ MORE- 12 Famous Rock Bands From Chicago Of All Time
9- Accept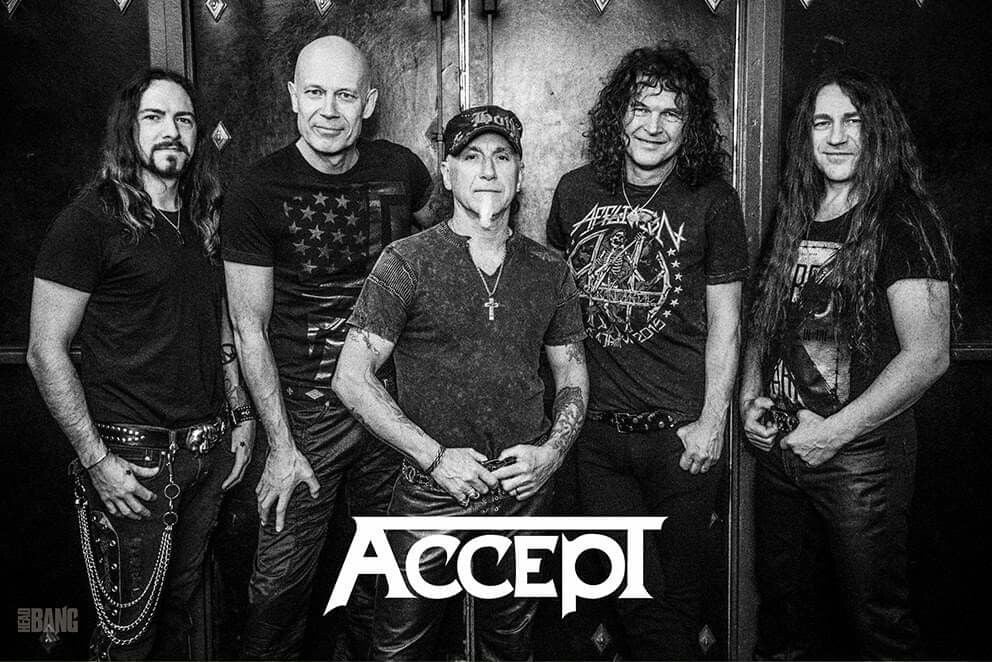 Accept is a German band formed in Solingen in 1976. The original lineup consists of Wolf Hoffman, Peter Baltes, and Udo Dirkschneider. The current lineup includes Hoffman, Mark Tornillo, Uwe Lulis, Christopher Williams, Martin Mortnik, and Philip Shouse. 
The band rose to prominence with its "Balls to the Wall" studio album. It was certified gold in Canada and U.S. Apart from that, the band has split and reunited several times.
10- Guano Apes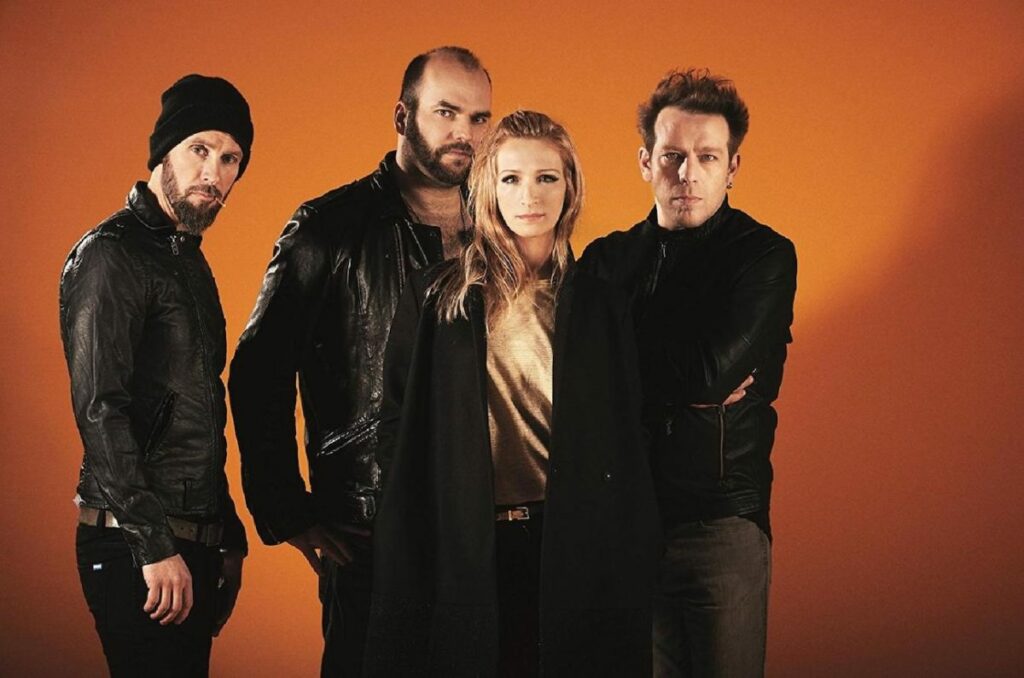 Guano Apes is a rock band established in Gottingen in 1994. The band consists of vocalist Sandra Nasic, guitarist Henning Rümenapp, bassist Stefan Ude, and drummer Dennis Poschwatta. 
Besides, It has released five studio albums, two compilation albums, five video albums, and a live album. Guano Apes's debut album Proud Like A God become successful and the album's single Open Your Eyes topped the charts in various countries.
READ MORE- 20 Best Pop Rock Bands Of All Time
11- Kraftwerk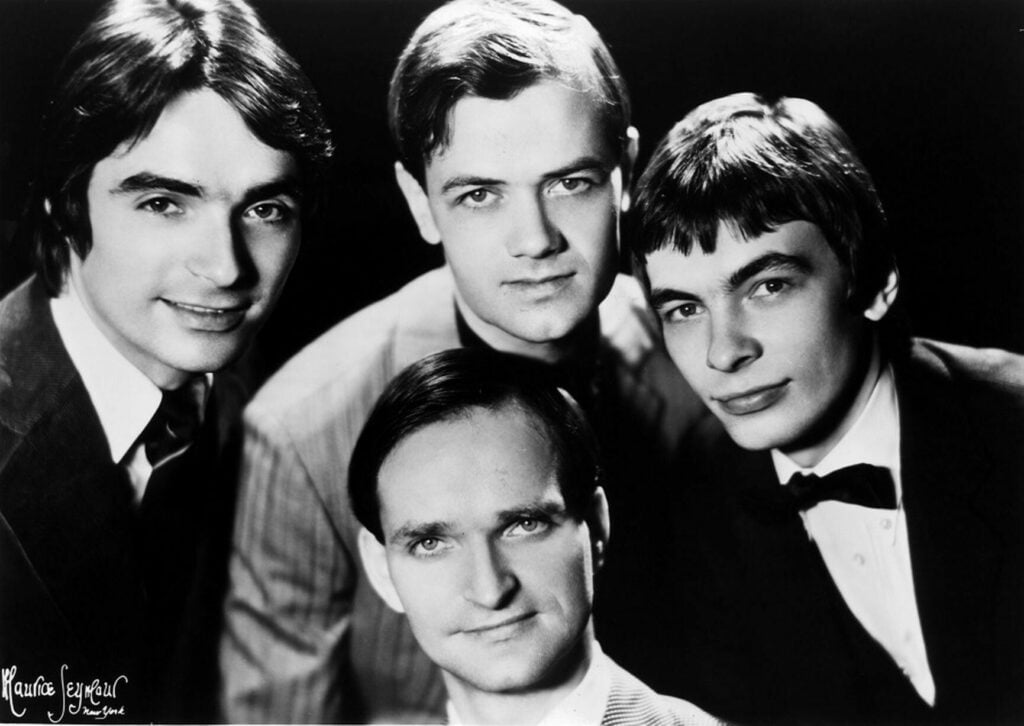 Kraftwerk is one of the most influential German rock bands. Ralf Hütter and Florian Schneider founded the band in 1970. The band is one of the pioneers in popularizing the electronic music genre. It introduced a self-described robot-pop style with the mixing of pop melodies, electronic music, and rhythms. 
In fact, it influenced several musical genres such as hip-hop, techno, synth-pop, post-punk, club music, and others. The band was inducted into the Rock and Roll Hall of Fame in 2021.
12- Die Toten Hosen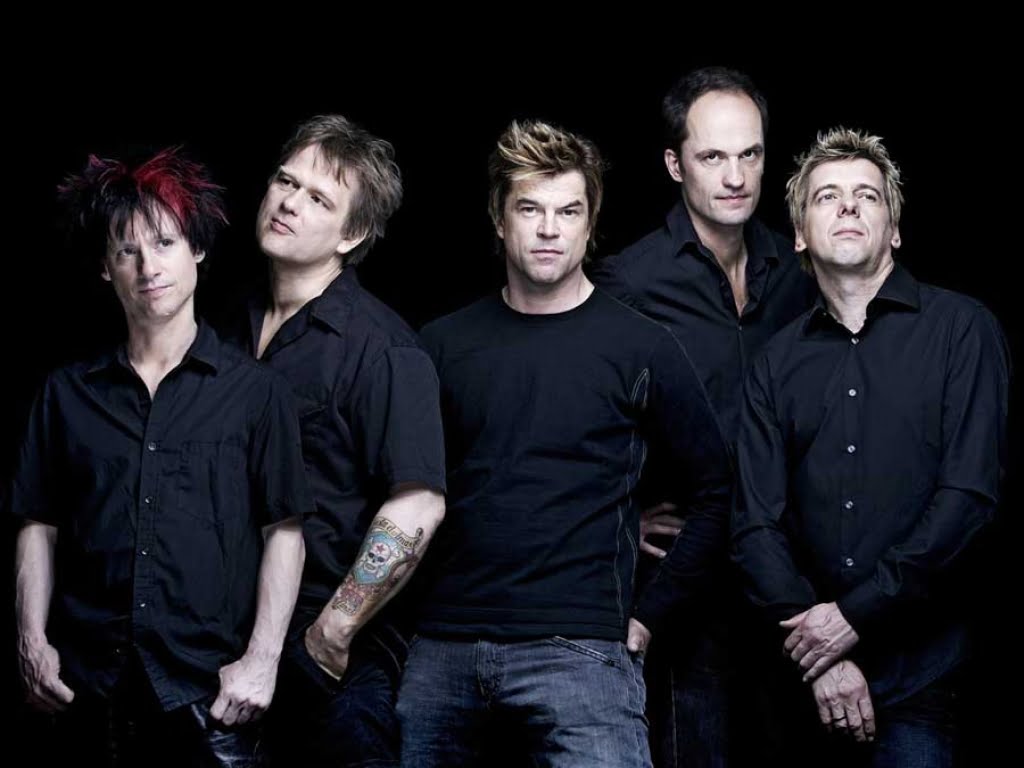 Die Totan Hosan(The Dead Trousers) is a German punk rock band formed in Dusseldorf in 1982. The current members of the band include vocalist Campino, guitarists Andreas von Holst, and Michael Breitkopf, bassist Andres Meurer, and drummer Von Ritchie. 
Moreover, the band released its debut album Opel- Gang in 1983. Its commercial breakthrough came with the album Ein kleines bisschen Horrorschau(a little bit of horrorshow). Some of their successful albums include Kauf MICH!, Unsterblich, etc.
READ MORE- 15 Best Alternative Rock Bands Of All Time
13- Blind Guardian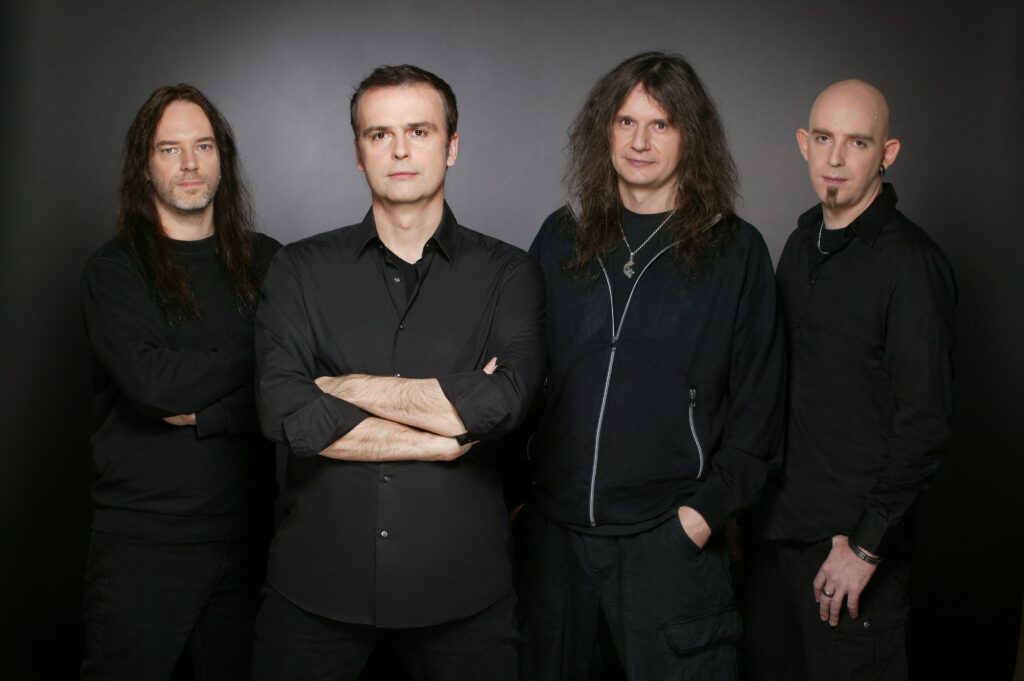 Blind Guardian was a German metal band formed in 1984. The band consists of Hansi Kürsch on vocals, André Olbrich and Marcus Siepen on guitars, and Frederik Ehmke on drums. Blind Guardian got immense praise for their innovative style of storytelling and fantasy themes in their works. 
Some of its most notable works include Somewhere Far Beyond, Nightfall in Middle Earth, and A Twist in the Myth. The band has involved in various education and disaster relief initiatives.
14- Sodom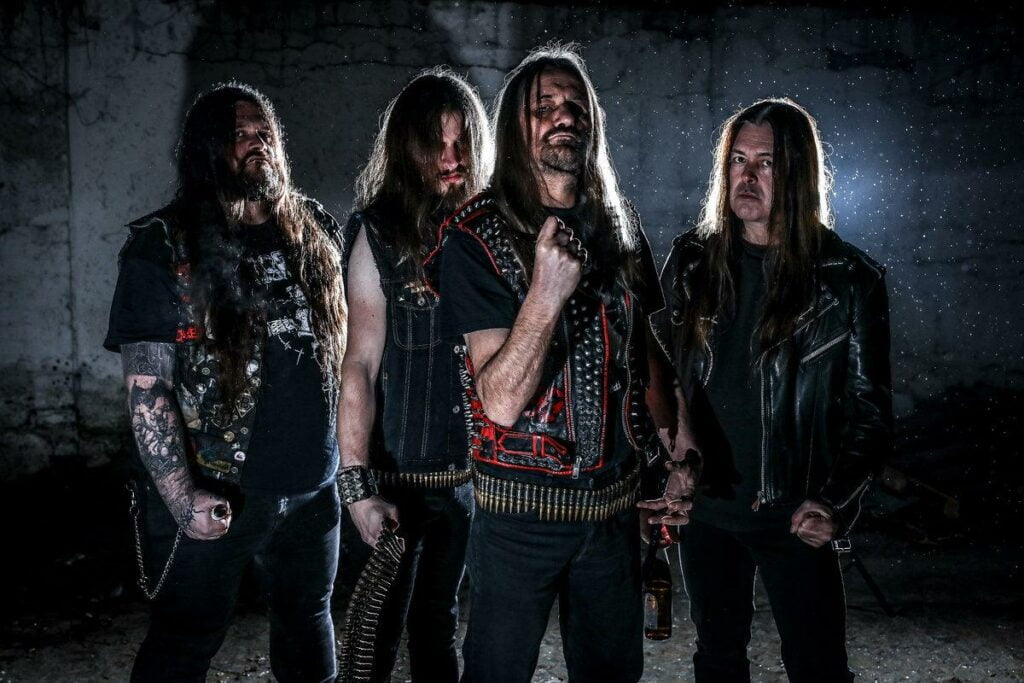 Sodom is a German band formed in 1981. The band's lineup consists of Tom Angelripper on vocals and bass, Frank Blackfire on guitars, and Toni Merkel on drums. Sodom played a significant role in popularizing thrash metal and black metal.
Furthermore, the band has released three live albums, seventeen studio albums, seven EPs, and two compilation albums. Its fourth studio album "Agent Orange" was one of the thrash metal albums to reach the German album charts.
READ MORE- The 15 Greatest Best Indian Bands Of All Time
15- Lucifer's Friend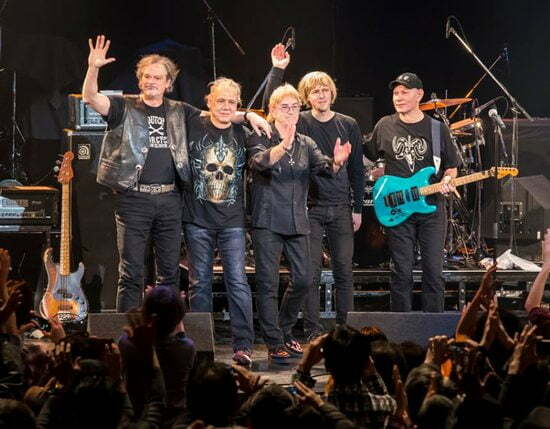 Lucifer's Friend was a rock band from Germany established in the year 1970. It primarily focused on progressive rock and heavy metal. Later on, it included the elements of fusion and jazz. Lucifer's Friend is also considered one of the pioneers of "doom metal". 
Indeed, the band consists of vocalist John Lawton, guitarist Peter Hesslein, bassist Dieter Horns, drummer Joachim Reitenbach, and keyboardist Peter Hecht. Lucifer's Friend is popular for changing its musical styles in their music very often.
Hope you like our picks guys!!!