Hey guys! what's up? Hope you are doing well. So, today in this post we are going to consider the Jamaican singers who've ruled the hearts of audiences. Undoubtedly, Jamaica has been popular for its abundance of talent. Be it, singers or other artists. Jamaican singers are famous for their works, especially in musical genres including reggae, ska, dancehall, and rocksteady.
READ MORE- 16 Best Popular Detroit Rappers Of All Time
There have been several renowned artists like Bob Marley, Koffee, Sean Paul, and others. Here, we have compiled a list of the 15 Best Jamaican Singers of All Time. Let's check out the list given below:
1- Bob Marley: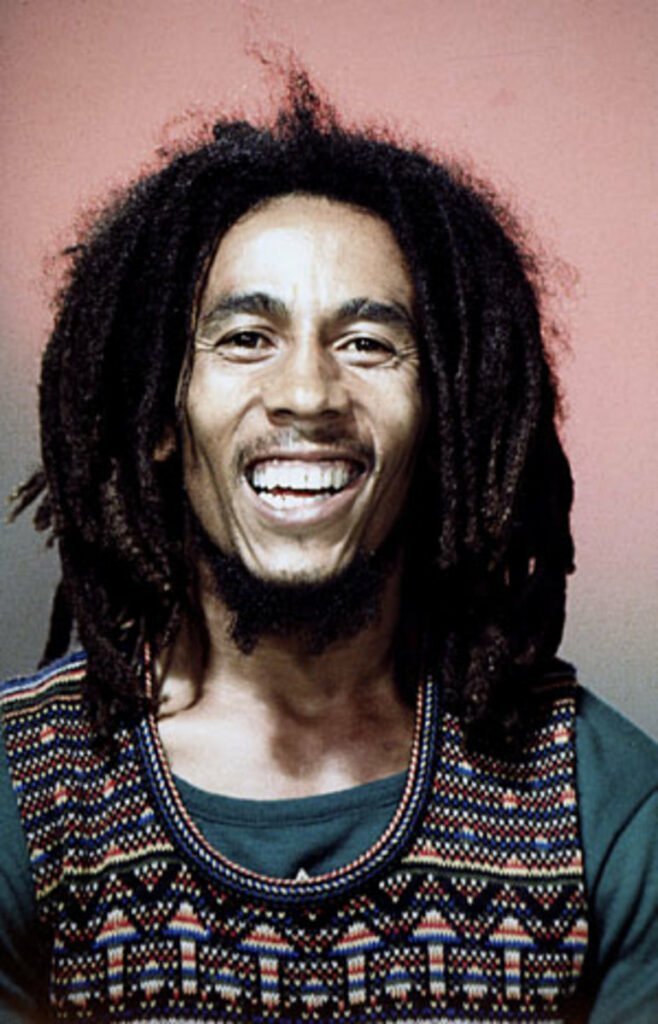 One of the most famous Jamaican singers, Bob Marley was also a songwriter. He was famous for fusing elements of ska, reggae, and rocksteady. He was one of the pioneers in promoting Jamaican music across the world.
Along with Peter Tosh and Bunny Wailer, the group "The Wailers" released the single "One Love". After that, the group gets popular in reggae. The album "The Best of the Wailers" got international success. Bob Marley is ranked as one of the best-selling artists of all time.
2- Shaggy: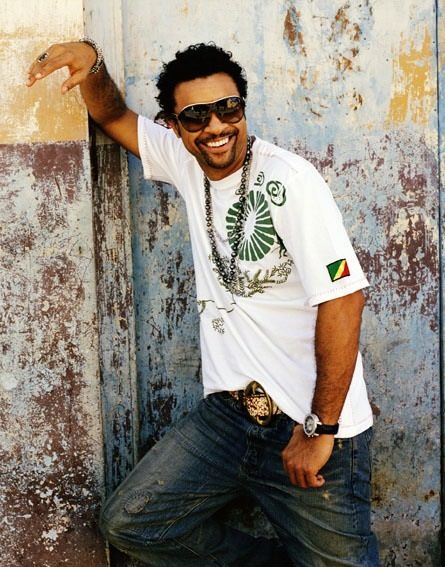 Shaggy is a renowned reggae rapper, singer, and songwriter. His real name is Orville Richard Burrell. He was born on 22 October 1968 in Kingston. His first song "Oh Carolina" was a remake that proved to be successful. His debut album Pure Pleasure was released in 1993 and he rose to prominence with the third album Boombastic.
In fact, shaggy has won two Grammy Awards for the best album
"Reggae". Some of his hit albums include Clothes Drop, Intoxication, Summer in Kingston, Shaggy & Friends, and Rise.
READ MORE- 15 Famous Hispanic Singers You Must Know
3- Bunny Wailer: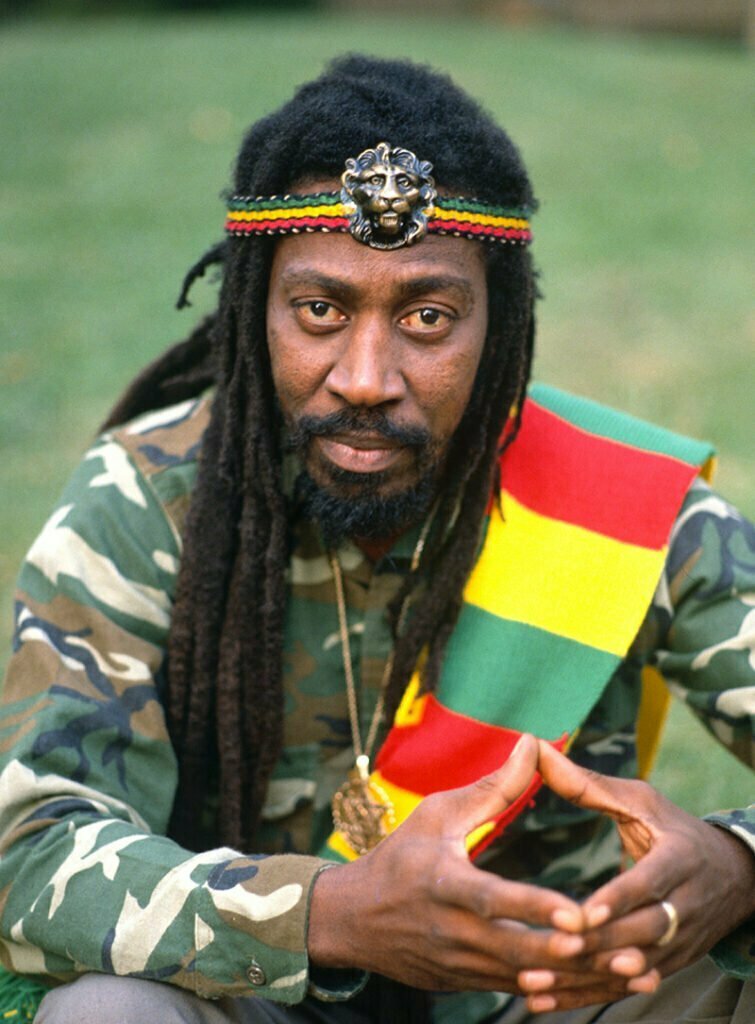 Bunny Wailer was a famous Jamaican singer. His original name is Neville O'Riley Livingston. He was also a songwriter and percussionist. He was also one of the members of the group "The Wailers". In 1973, he left the band and headed for a solo career.
Wailer launched his own label Solomonic in the same year. His first album "Blackheart Man" was a successful start. He also released Protest, Struggle, In I Father's House, Rock N Groove, and Live under Solomonic. He has won three Grammy awards. On 2nd March 2021, he died at the age of 73.
4- Luciano: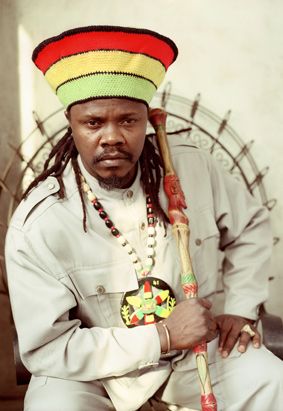 Jepther McClymont better known as Luciano is one of the most influential Jamaican singers. He was born on 20 October 1964. He made his debut with the single "Ebony in Ivory". Later, he released other hit singles including Give My Love a Try and Shake it Up Tonight.
Luciano has also worked with the famous producer Philip Fatis Burrell. In 1993, he left music to reconsider his life. However, he came back through another label with "Where There is Life". His notable works include Messenger, Sweep Over My Soul, A New Day, Serve Jah, Zion Awake, etc.
READ MORE- 20 Best Famous Female Pop Singers Ruling The Pop World
5- Sean paul: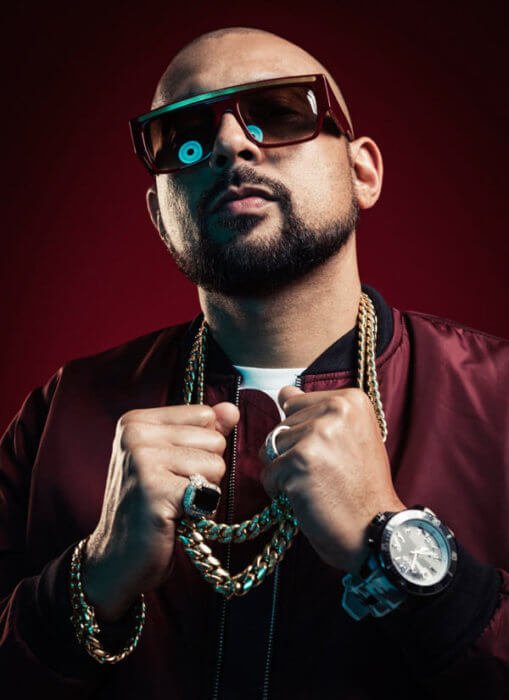 Sean Paul is a renowned Jamaican singer. He was born on 9 January 1973 in Kingston. In 2000, he released his debut album Stage One. His first single "Gimme the Light" was a superhit and reached #7 on Billboard Hot 100. The second single "Get Busy" was the first-ever dancehall song that topped Billboard Hot 100 chart.
Paul has indeed released several chart toppers. He has won the American
Music Award for "When You Gonna Give it Up to Me". He also appeared in Shaggy's video, "Save a Life". In 2011, Paul released his first riddim "Blaze Fia Riddim" under his own label.
6- Spice: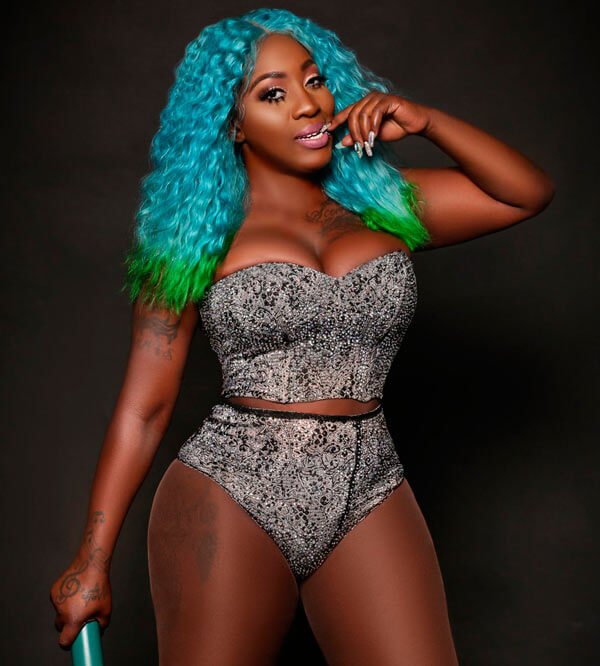 Spice is a Jamaican singer born Grace Latoya Hamilton on 6 august 1982. She is also a businesswoman and songwriter and known as the "Queen of dancehall". Spice began her career in the year 2000 with a performance at the annual dancehall festival Sting. She released Complain for Madhouse Records label.
In fact, her breakthrough was the single "Romping Shop" with dancehall artist Vybz Kartell in 2008. Spice has won five International Reggae & World Music Awards, two EME awards, and a Hapilos Digital Music Award. She has launched various startups, especially beauty and clothing lines.
READ MORE- 15 Best Colombian Singers That Everyone Loves
7- Koffee: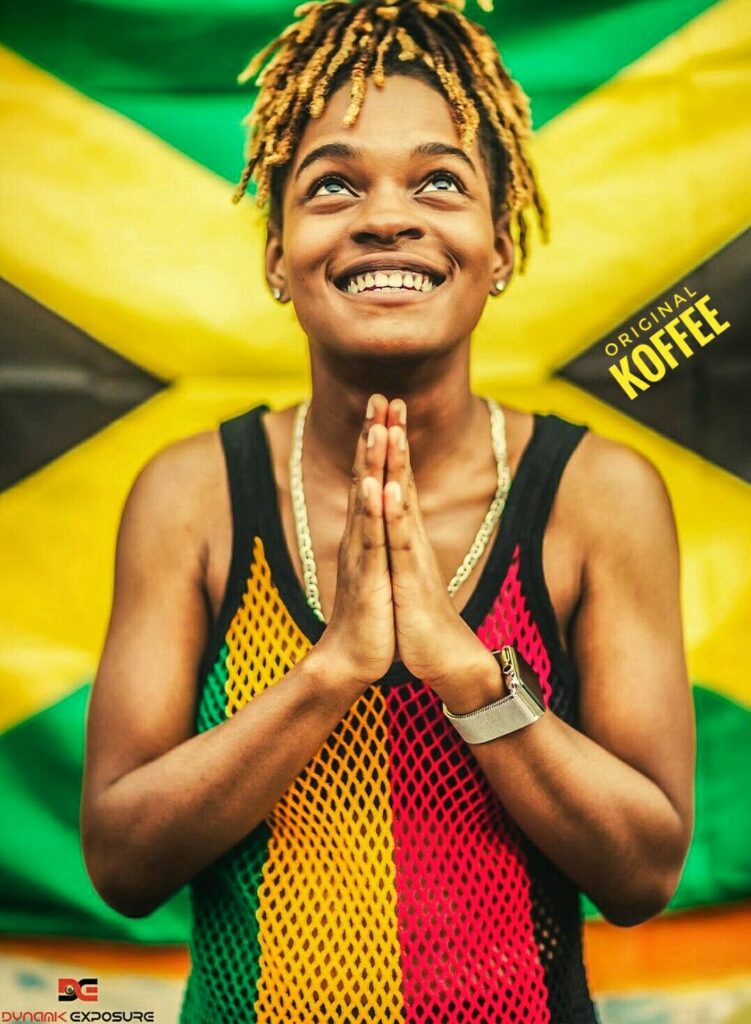 Jamaican Singer Koffee was born on 16 February 2000. Her real name is Mikayla Victoria Simpson. She is a songwriter, singer, guitarist, and rapper. She learned to play guitar when she was just 12. In 2017, Koffee made her debut with the single "Burning".
In 2019, she collaborated with hip-hop artist Gunna for the song "W". Other than that, She has won a Grammy Award for her EP "Rapture" as the Best Reggae Album. She is the only woman to get a Grammy in the Best Reggae album category.
8- Damian Marley: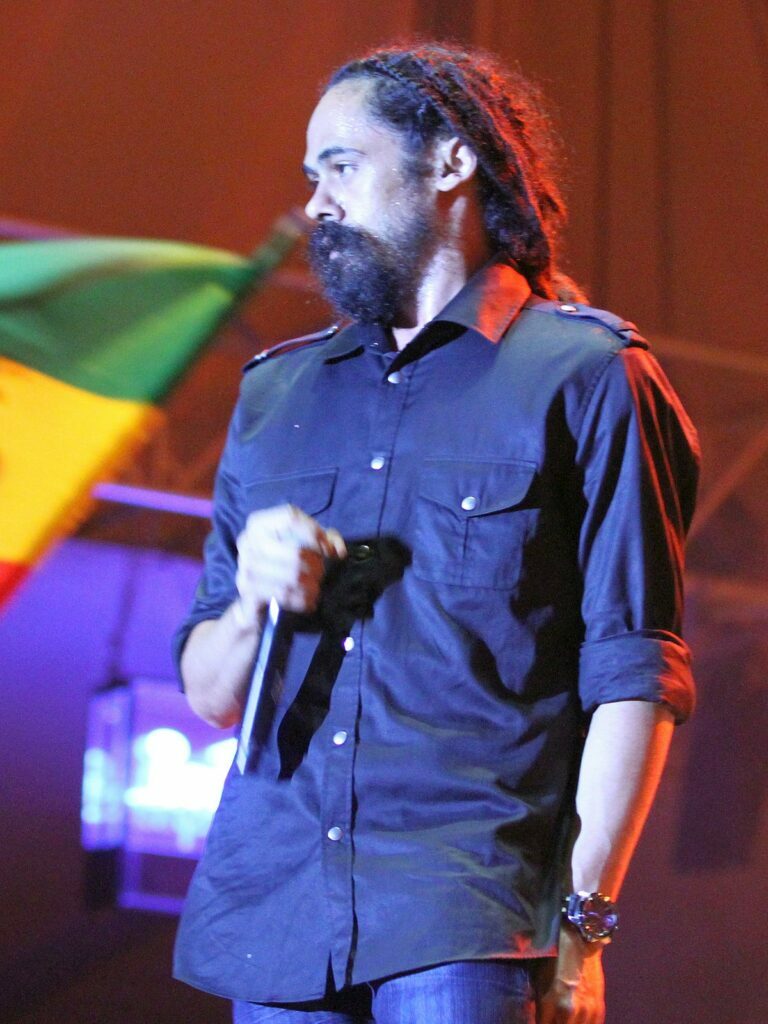 Damian Marley is considered one of the most popular Jamaican singers. He is the youngest son of the famous artist Bob Marley. He is also known as Junior Gong which came from his father's nickname. Bob died when Damian was just two years old.
Damian formed a band "The Shepherds" at the age of 13. They opened the Reggae SSunsplash Festival in 1992. Afterward, the band disbanded and he started his solo career. He became a famous DJ and rapper as well. In 2018, His album Stony Hill won the Grammy award for Best Reggae Album.
READ MORE- 15 Best Popular Blind Singers Of All Time
9- Peter Tosh: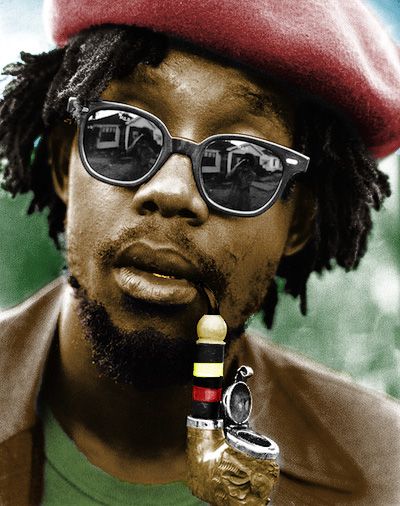 Peter Tosh was one of the primary members of the group "The Wailers". He was born on 19 October 1944 in Grange Hill. His original name was Winston Hubert McIntosh. He followed Rastafari and promoted it through his music works.
Some of his best works include Legalize It, Bush Doctor, Equal Rights, Mystic Man, No Nuclear War, The Toughest, etc. On 11 September 1987, he was shot and killed at his home during a home invasion. He was just 42 years old when he died.
10- Marcia Griffiths: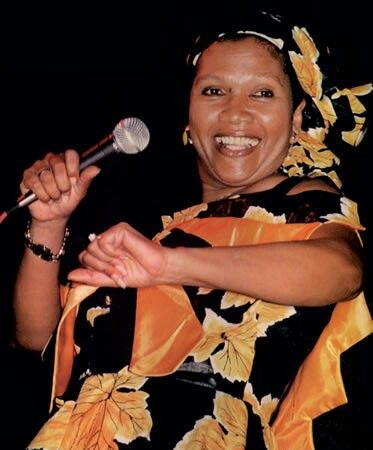 Marcia Griffiths is a famous Jamaican singer born on 23 November 1949. She started her career with the band "Byron Lee and the Dragonaires". Later, she worked with Studio One label and she appeared in duets with Bob Marley, Jeff Dixon, Tony Gregory, etc.
During the years 1970-1974, she worked with Bob Andy in the duo "Bob & Marcia". Marcia has also been a part of the reggae trio "I Threes" for a few years. She is considered one of the most inspirational women in the history of the musical genre reggae.
READ MORE- 20 Famous Opera Singers Of All Time
11- Ky-Mani Marley: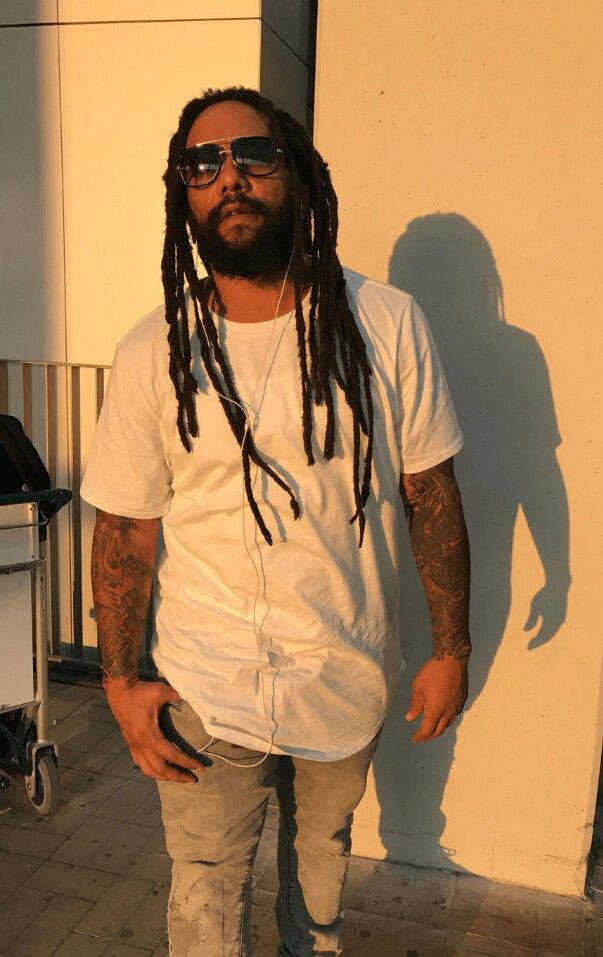 Ky-Mani Marley is a Jamaican singer born on 26 February 1976. He is the son of Bob Marley and Anita Belnavis. He was involved in sports during his childhood. When he was a teenager, he started rapping. Marley released his first album "Like Father Like Son" under Shang Records.
Further, his album "Many More Roads" was nominated for Grammy Best Reggae Album. You know what his brother Damian won the award for the album "Halfway Tree". Ky-Mani has worked in films including Shottas, Haven, and One Love.
12- Gregory Isaacs: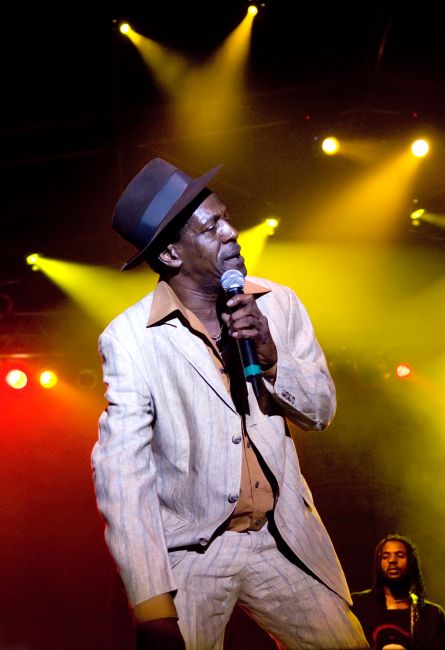 Gregory Isaacs was one of the most influential Jamaican singers. He was born on 15 July 1951 in Kingston. He used to take part in each and every Jamaican talent contest during his teenage years. Isaacs gave hits like Lonely Soldier, All I Have is Love, Extra Classic, and Black a Kill Black.
In 1974, his first single that become Jamaican No.1 single was Love is Overdue. During his career, he has worked with various big producers like Gussie Clarke, Glen Brown, Winston Niney Holness, Harry Mudie, Sydney Crooks, etc. On 25th October 2010 he died due of lung cancer.
READ MORE- Top 15 Greatest Female Singers Of The 90s Ever
13- Vybz Kartel: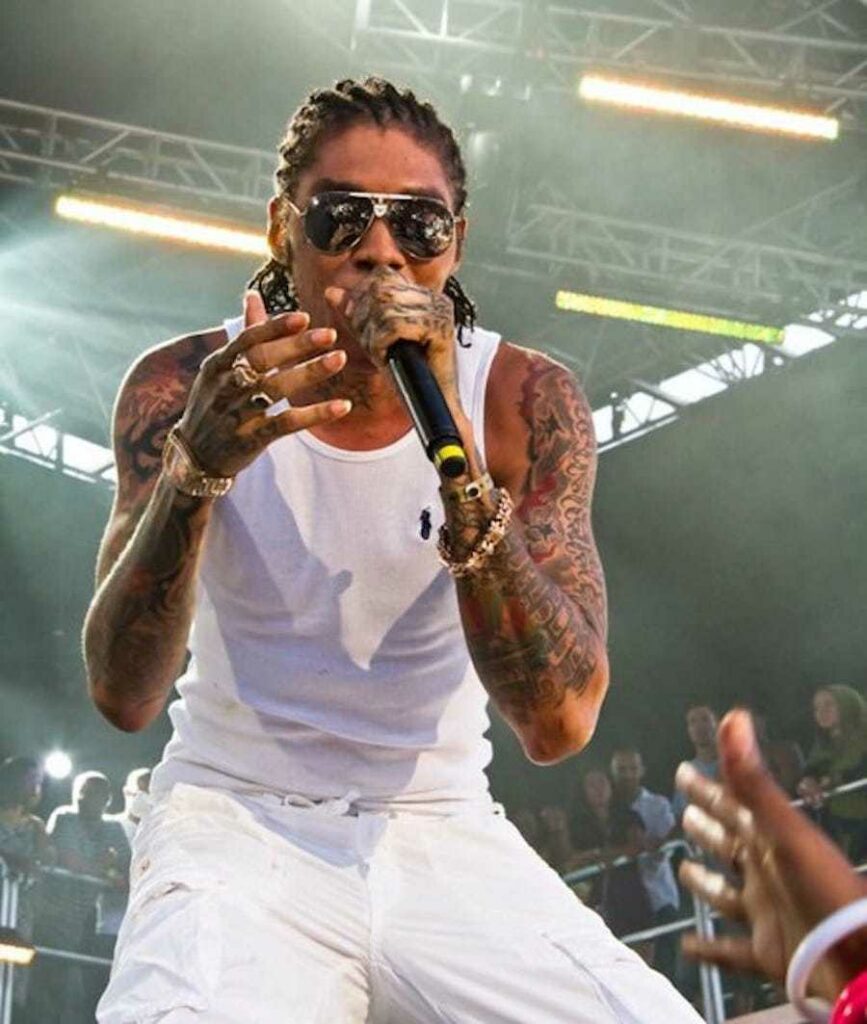 Vybz Kartel is a Jamaica-based singer born Adidja Azim Palmer in Portmore. He began his career with the "Love Fat Women". He released various songs under Greensleeves Records including Up 2 Di Time, More Up 2 Di Time, and J.M.T.
Later on, Kartel launched his own label Adidjahiem/Notnice Records. His song "Romping Shop" featured Spice ranked on the Billboard Top 100 Singles Chart. In 2010, he released the single "Clarks" which proved to be an international hit.
14- Dennis Brown: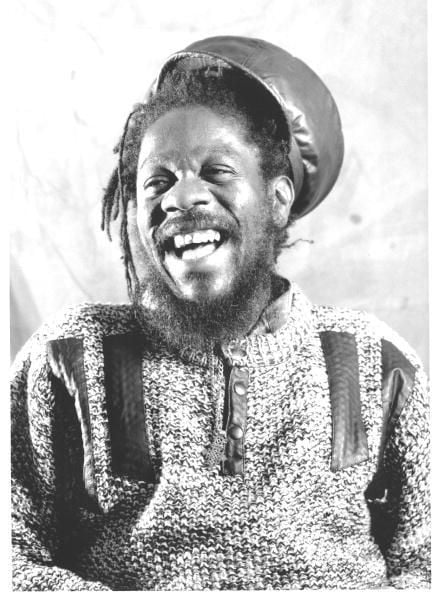 Dennis Brown was a renowned Jamaican singer born on 1 February 1957. His musical career started at the early age of eleven. Nat King Cole was one of his early influences. His first single was "No Man is an Island" and his first big hit was "Money In My Pocket".
Moreover, some of his notable works include If I Follow My Heart, Deep Down, Wolf & Leopards, Visions of Dennis Brown, Spellbound, Foul Play, Here I Come, Revolution, etc. He died on 30 June 1999 due to cardiac arrest. It happened because his lungs were damaged from drug consumption.
READ MORE- 12 Best West Coast Rappers Of All Time
15- Yellowman: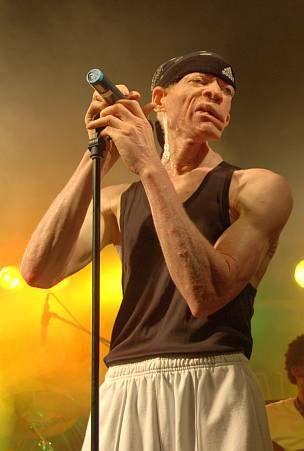 Yellowman is one of the most famous Jamaican singers. He was born Winston Foster in Kingston. His parents left him in his childhood because he had albinism. He grew up in the Maxfield Children's Home. He started participating in talent contests and showcased his talent.
As a result, he got the work with the producer Henry Lawes. In the year 1981, Yellowman became the first dancehall artist who signed with a famous record label Columbia Records.