Do you know why Spanish Rock Bands get popular? What made them different from others? Why do they have a massive fanbase? Let me tell you about it. These bands have become popular for their unique style. They connect with the audience on a cultural level.
Spanish bands often include elements of their culture either with the use of traditional instruments or including Spanish lyrics. Therefore, these bands have captured millions of fans across the globe with their emotional lyrics and powerful music.
So, today's post is about the best Spanish rock bands and the musical journey that made them popular all over the world. We have prepared a list of the 12 Best rock bands you must know.
From Hombres G to Molotov to Carlos Santana, we have included the twelve best bands of all time on the exclusive list. Let's go and check out the list of Spanish rock bands.
READ MORE- 15 Best Mexican Rock Bands Of All Time
1- Hombres G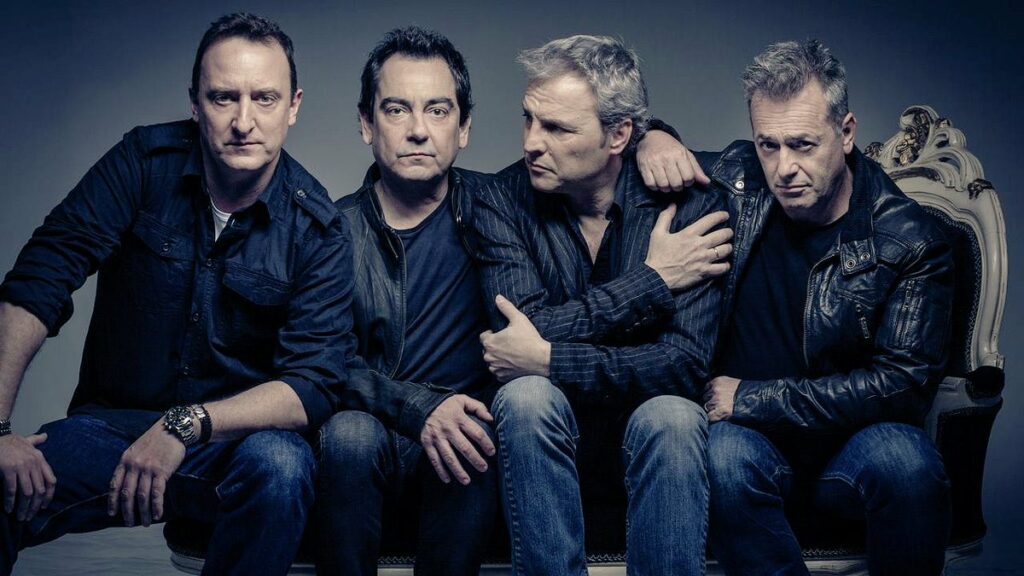 Hombres G is one of the most popular Spanish rock bands. It was established in Madrid in the early 1980s. The band members include vocalist David Summers, drummer Javier Molina, and guitarists Rafael Gutierrez, and Daniel Mezquita.
The band released its self-titled debut album in 1985. Some of its best works include Venezia, Devuélveme a mi chica, Visite nuestro bar, and Marta tiene un marcopasos.
READ MORE- 15 Greatest Famous German Rock Bands Of All Time
2- Caifanes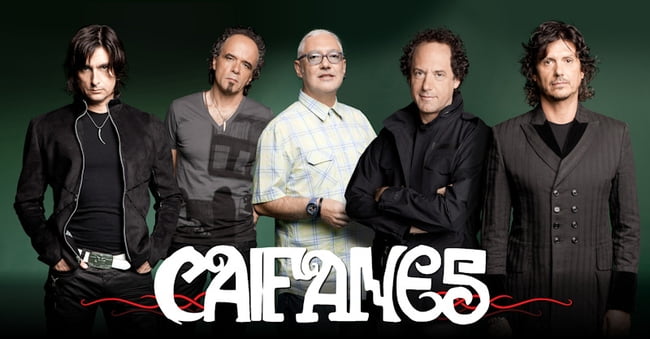 Caifanes is a rock band formed in Mexico City in 1987. The band's original lineup consists of Saúl Hernández on vocals and guitar, Alfonso André on drums, Sabo Romo on bass, and Diego Herrera on saxophone. Its first album Caifanes was a commercial success.
In fact, the band is popular for blending new wave, rock, and Mexican classical music. It released several hit albums including El Diablito, El Nervio del Volcan, and El Silencio. Caifanes disbanded suddenly in 1995 and reunited in 2011.
3- Enanitos Verdes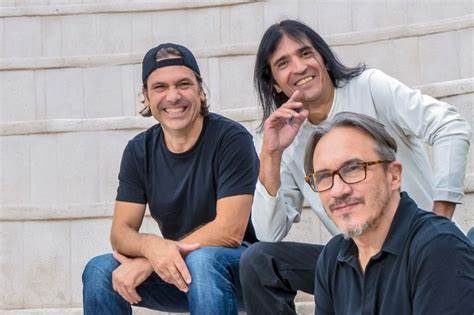 Enanitos Verdes is a rock band that was started in Argentina in 1979. Let me tell you the meaning of this band's name, it's "green dwarves" in Spanish. The band consists of vocalist and bassist Marciano Cantero, guitarist Felipe Staiti, and drummer Daniel Piccolo.
In 1984, Tito Davila and Sergio Embrioni joined the band. The band is popular for its humourous lyrics, upbeat music, and blending of musical genres such as rock, and pop.
ALSO-READ- 20 Best British Rock Bands Of All Time
4- Maná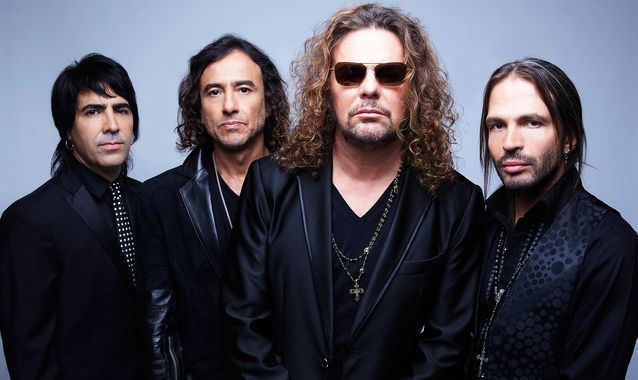 Maná is one of the most influential Spanish rock bands. The band was established in Guadalajara in 1986. Its lineup consists of Fher Olvera(vocalist/guitarist), Sergio Vallín(guitarist), Alex González(drummer), and Juan Calleros(bassist).
Further, Maná has won various accolades including four Grammy Awards, nineteen Billboard Latin Music Awards, eight Latin Grammy Awards, etc. ¿Dónde Jugarán los Niños?, Revolución de Amor, and Sueños Liquidos are some of the most notable works.
5- Café Tacuba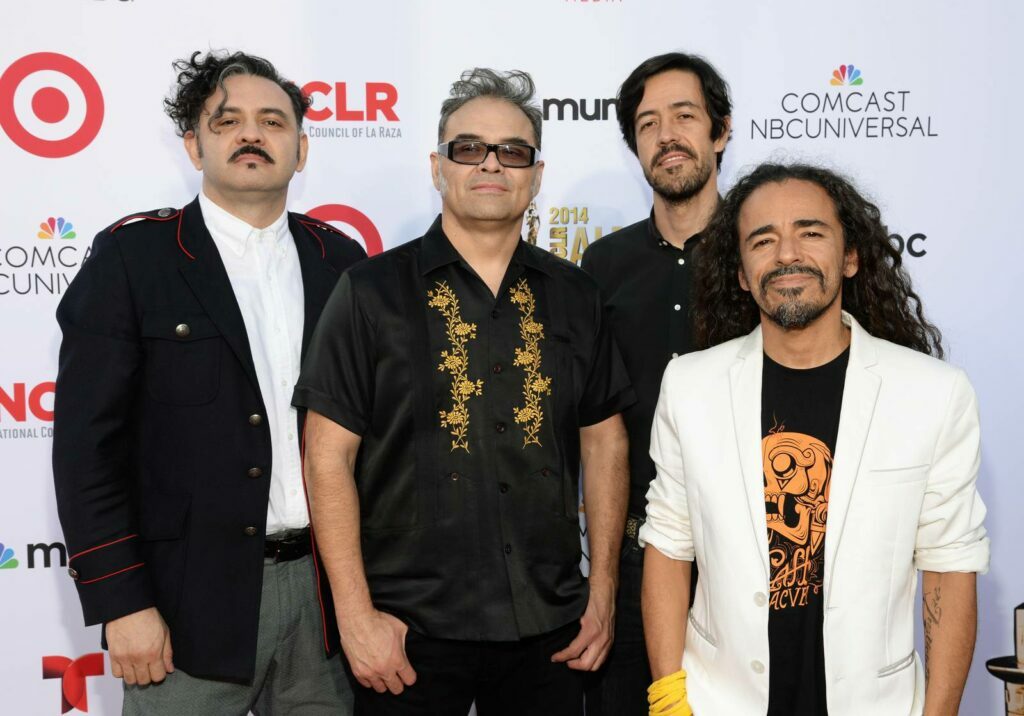 Café Tacuba is a famous Spanish rock band from Mexico City. It was formed by four friends in 1989. The band is famous for blending rock, traditional Mexican, and electronic music in a unique way. It consists of artists Rubén Albarrán, Joselo Rangel, Emmanuel del Real, and Enrique Rangel.
Moreover, Its self-titled debut features hit songs such as La Ingrata, and Chilanga Banda. Other successful albums include Re, Cuatro Caminos, and Vale Callampa.
READ MORE- 15 Best Female Rock Bands You Probably Don't Know
6- Soda Stereo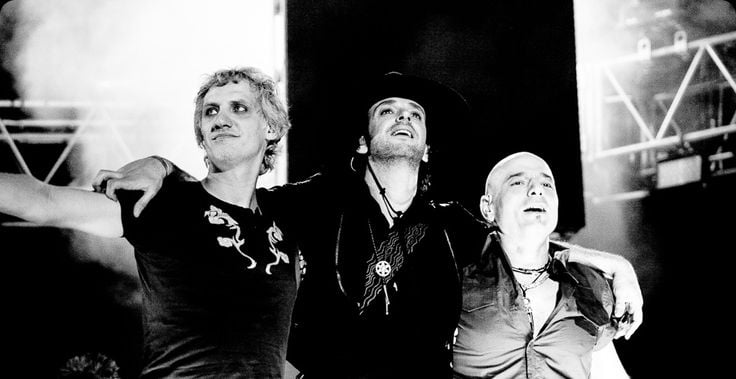 Soda Stereo is an Argentinian Spanish rock band formed in 1982. It is indeed one of the most influential bands in the Latin American rock scene from Argentina. It consists of Gustavo Cerati, Carlos Alberto Ficicchia "Charly Alberti", and Héctor "Zeta" Bosio.
The band has been popular for its unique blend of genres like pop rock, post-punk, and new wave. Apart from that, some of its most popular works include Sobredosis de TV, Signos, De Música Ligera, and Trátame Suavemente.
7- Los Secretos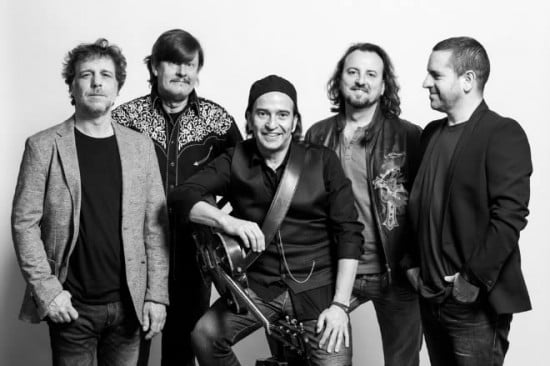 Los Secretos is a Spanish rock band formed in Madrid in 1978. The band has gone through many lineup changes. Its current members include vocalist/ guitarist Álvaro Urquijo, bassist Juanjo Ramos, drummer Santi Fernández, guitarist Ramón Arroyo, and keyboardist Jesús Redondo.
Furthermore, its music includes elements of new wave and traditional Spanish music. The band's single Déjame became a classic hit in Spain. Los Secretos is one of the most influential Spanish pop-rock bands.
READ MORE- 15 Best Alternative Rock Bands Of All Time
8- Molotov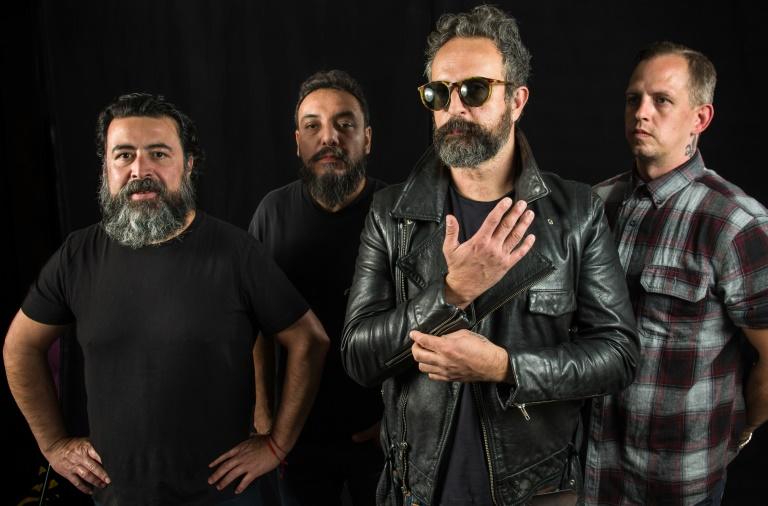 Molotov is a renowned rock band from Mexico City. The band started in 1995 with just two members Tito Fuentes and Micky "Chicho" Huidobro. Iván Jared "La Quesadillera" Moreno and Javier de la "J" Cueva joined the band the same year.
The band's lyrics often express social issues. Its most notable works include Gimme the Power, Molotov Cocktail Party, and Agua Maldita. The most interesting fact about Molotov is that the members switch instruments accordingly.
9- Los Prisioneros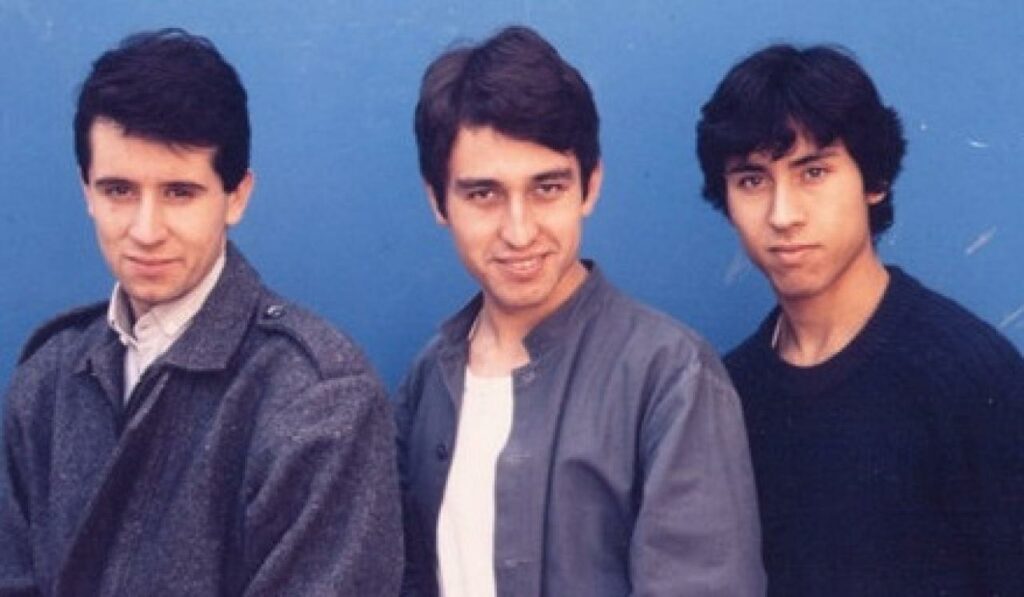 Los Prisioneros is a Chilean pop/rock band formed in the year 1983. It is one of the most popular rock bands from Chile. Its primary members include Jorge González Ríos, Claudio Narea, and Miguel Tapia. Other members of the band are Robert Rodríguez, Cecilia Aguayo, Álvaro Henríquez, etc.
In fact, the band's debut album "La voz de los '80" became an instant classic in Chile. Some of the band's best songs include Tren al Sur, Estrechez de Corazón, and El Baile de los Que Sobran.
MUST READ- 15 Best Indie Rock Bands You Must Know
10- Aterciopelados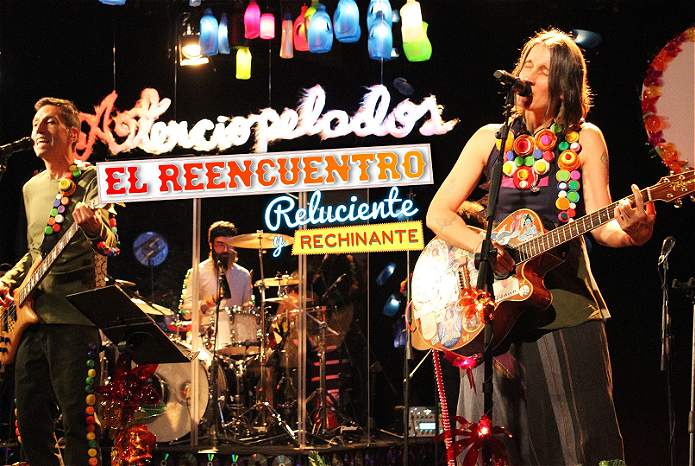 Aterciopelados is a rock band from Columbia formed in 1992. The band's lineup consists of vocalist/guitarist Andrea Echeverri, bassist Hector Buitrago, and drummer Mauricio Montenegro. Its music incorporates elements of pop, rock, punk, and traditional Latin American music.
The band has won four Latin Grammy awards, and four nominations for Grammy Awards. United Nations honored them for their social work in reprehending violence in Columbia. The album "El Dorado" proved to be the band's best work.
11- Santana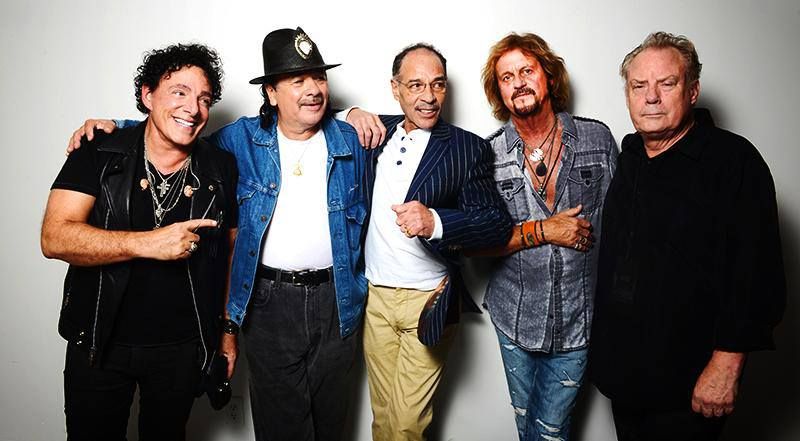 Santana is a rock band formed in San Francisco in 1966 by Carlos Santana. He is one of the best guitarists in the world. Santana has been the only constant member of the band. The band's lineup includes Tommy Anthony, Ray Greene, David K Mathews, Paoli Mejías, Benny Rietveld, Karl Perazzo, etc.
The band's self-titled debut album featured singles Jingo and Evil Ways which established Santana's unique fusion of musical genres jazz, Latin, and rock. The song Black Magic Woman is the best song of the band.
READ MORE- 20 Best Pop Rock Bands Of All Time
12- Los Teen Tops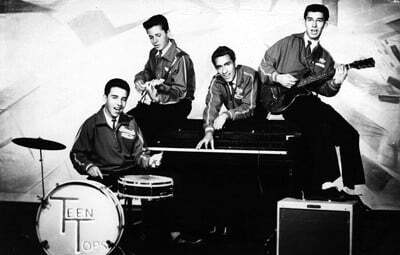 Los Teen Tops was one of the primary rock bands in Mexico. It was formed in the year 1958. It is considered one of the pioneers in the rock and roll musical movement in Spanish. Its original lineup included Enrique Guzmán, Sergio Martell, Armando "Mongo" Zarate, Germán "Puchungo" Villegas, and Héctor Martínez.
Furthermore, some of the band's best works including albums "Los Teen Tops", "Rock", "El Disco de Oro de Los Teen Tops", and songs "La Plaga", "Popotitos", "Rock de la Cárcel", etc.
So, We have discussed the best Spanish rock bands above. Which one is your favorite? Don't forget to like and share the post if it was helpful. Stay tuned for more exciting posts.