In this article, we are presenting to you the 10 Best Indian Rapper In 2023. Hip – Hop is going viral in India now, in 2021 after GullyBoy and the hip-hop Beef between Raftaar and Emiway everyone is talking about rap, listening to rap music, trying to understand hip-hop, and breakdown the complicated lyrics of their favorite Rapper. Reality shows like MTV hustle and movies like Gullyboy play an important role in the revolution of Rap in India.
Before the revolution of Indian hip-hop, we know the best artist like Honey Singh, Raftaar, and Badshah who blends hip-hop with pop and serve a new taste to the Indian audience with a commercial vibe. Now in 2022, many new and talented rappers take the spotlight and the Indian hip-hop scene is completely changed now. The music videos of Indian Rappers are trending on youtube and the tracks are in Spotify charts.
India has numerous proficient rappers however let's have a look at the Top 10 Best Rappers In India 2023 who're taking the Indian hip-hop industry by storm commercially and within the underground tradition as properly.
This is not a Top 10 list or any countdown. We create a list of the finest rapper in India. So, Don't Judge by position because every rapper has their own style, rap flow, and sense of music.
1. Divine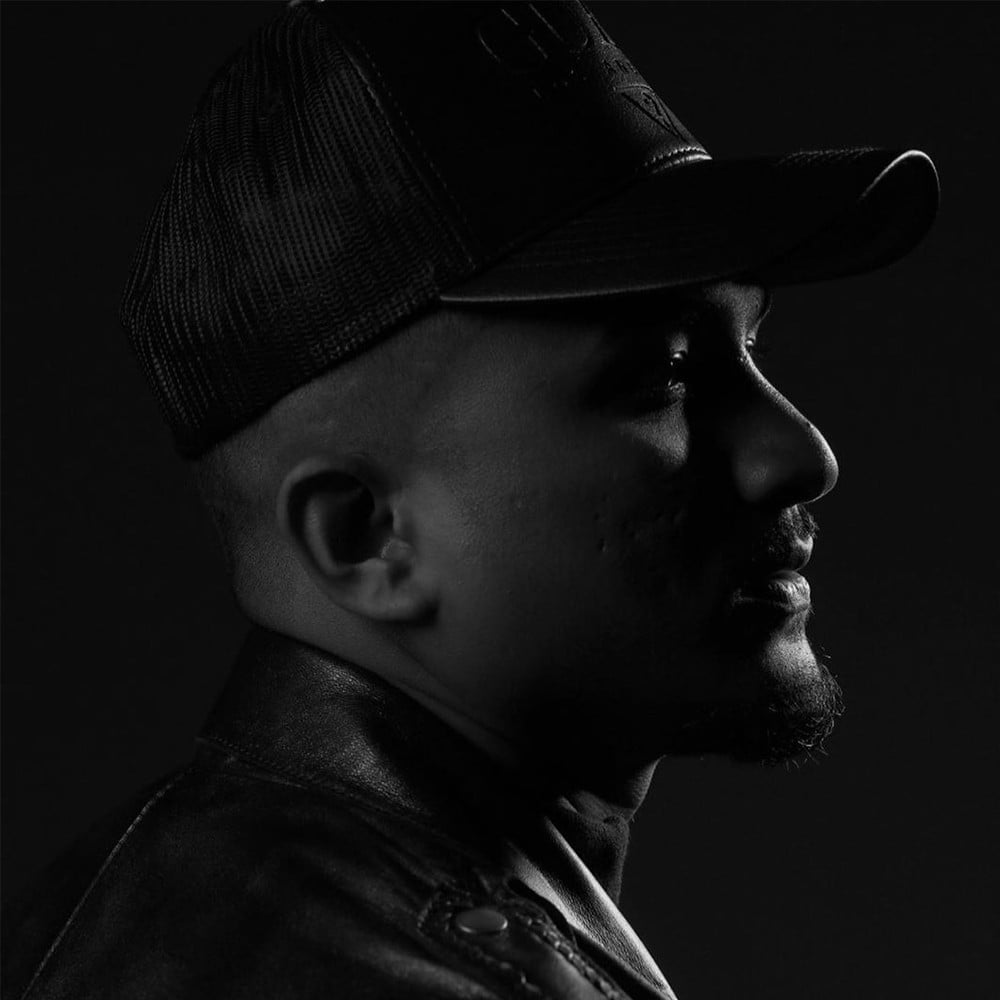 GULLY GANG BOI – at this moment Divine is the biggest name in the Indian hip-hop scene. Vivian Fernandes a.k.a Divine is an Indian rapper from Mumbai. Divine began his profession as an underground rapper in 2011. He started rapping in English, but later switched to Hindi. He was a part of the hip-hop crew referred to as "Mumbai's Finest". His track "Yeh Mera Bombay" obtained the best music video of the year award by Rolling Stone India in 2014, which was successful within the underground.
His debut single "Jungli Sher" launched below Sony Music India and the track dominated the charts. He took 'Jungli Sher' to the Breakfast Show of BBC Asian network on 29 April 2016. Divine is best known for its distinctive lyrics. He has made a reputation within the underground hip-hop scene and has additionally executed lots of business hits. In the divine's life, there is the Bollywood movie produced which is Gullyboy which is strongly inspired by Divine and Naezy.
Recently he launched his album 'Kohinoor' which is a debut album of the divine and their fans are loving the tracks of the album of Kohinoor. That's why divine is the finest rapper in India now. That's why he is the best Indian rapper in 2022.
Read More – 10 Powerful Gaming Music On The Internet, Will Change Your Game Experience
2. Raftaar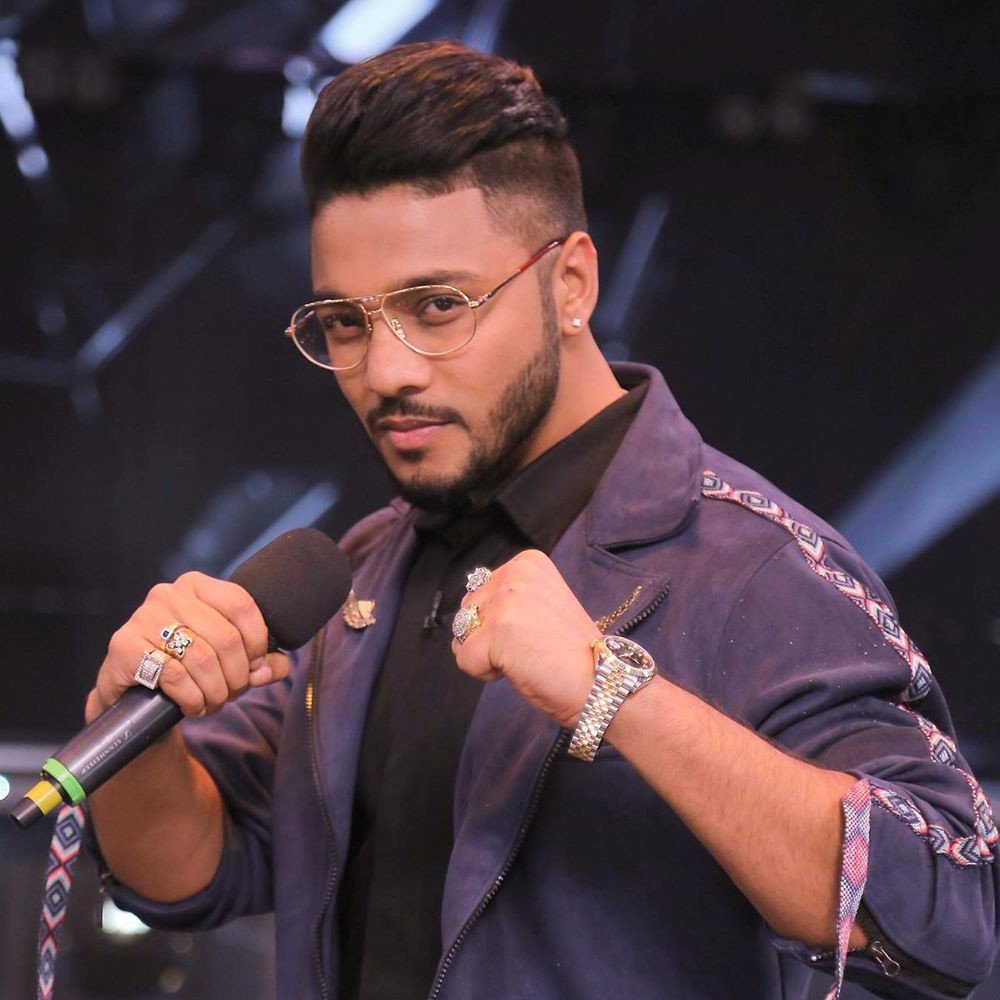 Raftaar is one of the rappers who is equally divided into the mainstream and as well in the underground scene. Raftaar has done all kinds of songs whether it is commercial dance songs, rap about social issues, and as well as adult songs. He has a lot of collaborations in the music industry with other rappers and artists.
Dilin Nair, higher recognized by his stage title Raftaar an Indian rapper from Kerala. He was signed with the Punjabi band RDB earlier in his career. After the RDB band, he began working with Manj Musik of RDB and in addition, he started as a solo artist. He won the Best Urban Song Of The Year award for Swag Mera Desi at the Brit Asia Awards in 2016. Raftaar added lots of Bollywood hits to his discography and is likely one of the first selections for prime music producers in India.
Raftaar is one of the best-skilled rappers and is active in all fields like dancing, Rapping, and Roadies. Yeah, he is a team leader on Roadies (an Indian Reality Show) and also a judge of the first Indian Rap Hip Hop show which is MTV Hustle. Raftaar is dropping his new album 'Mr. Nair' soon in the starting quarter of 2022. His fans are waiting for his album. He recently released a motivation kind of track which is 'Aage Chal'. That's why he is the best Indian rapper in 2021.
3. Kr$na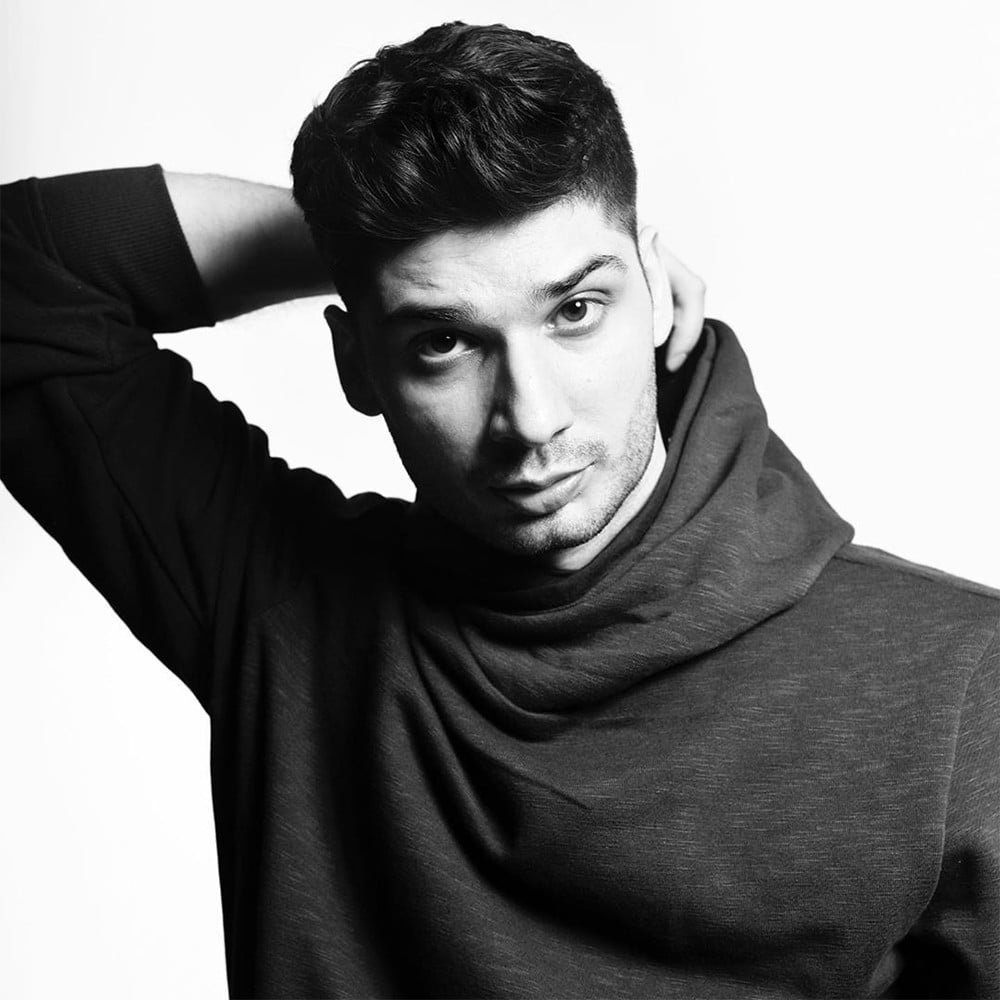 Krishna Kaul, stage title kr$na is a New Delhi, primarily based rapper. Krishna was a kind of rapper who began rapping in the early 2000s. Initially, he did rapping in English and signed with the label. His first recognized after his music "Kaisa Mera Desh' in 2010. He additionally launched the music 'Vijay" for an NGO to save lots of children. Krishna did rap in Hindi and English. Later, Raftaar appreciates him and now he is a member of Kalamkaar team.
Krishna and a few other rappers are working with Raftaar in "Kalamkar" a music record label nowadays. Krishna was well-known after his rap known as "Vyanjan." just lately, kr$na and Emiway get right into a Diss monitor combat. kr$ns began his combat with a Diss track 'Free verse feast (Langer)' which is the reply to Emiway's free verse feast (Dawat). Then Emiway did a track "Seedha takeover" although he didn't point out kr$na straight. Again Kr$na gave a reply along with his music "Makeover". Emiway didn't reply to this until now.
Krishna was a kind of rapper who began rapping in English and nonetheless obtained a signed with the label. He has an unbelievable circulation and data of Hindi and English vocabulary. He proved his Hindi rapping abilities in a tune known as "Vyanjan" the place he raps on every Hindi alphabet. Just lately, after Emiway's track Freeverse feast (Dawat) he launched a monitor Freeverse feast (langar) to answer Emiway. And on this music, he confirmed his English rapping skills. All bars are lethal, top English rap lyrics by an Indian rapper.
4. King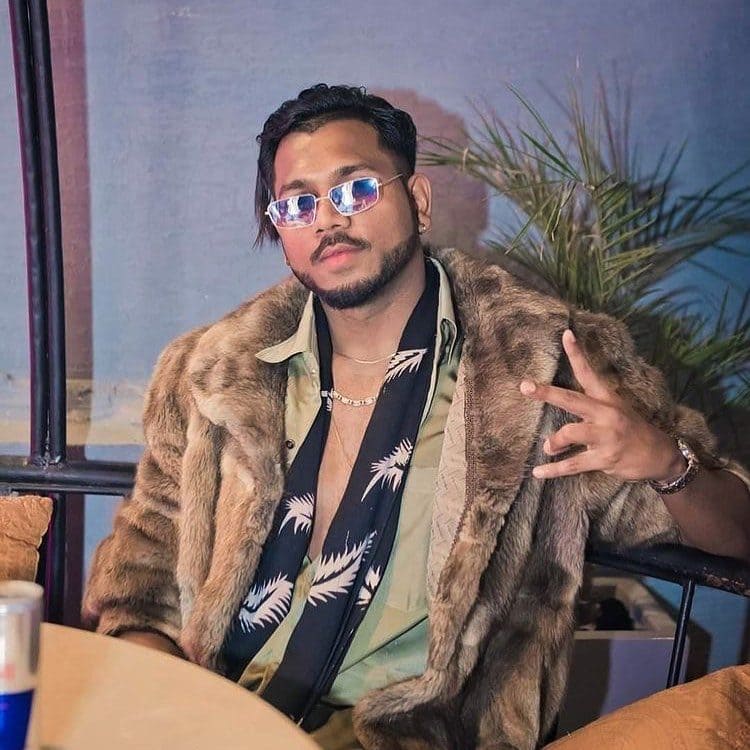 King or King Rocco(real name Arpan Kumar Chandel), is one of the famous Indian singers, rappers, and hip-hop artists. He started his musical journey at a very young age and has emerged as one of the most successful rappers in the country right now.
King Rocco's popularity started by holding hands with the tv show MTV Hustle in 2019. wherein he has the opportunity to perform in front of some of the biggest stars like Raftaar, Nucleya, Raja Kumari, and more.
A few years after he went viral on different social media platforms for his song called 'Tu Aake Dekhle' from the album Carnival.' This is how he slowly topped his way to the charts.
5. Dino James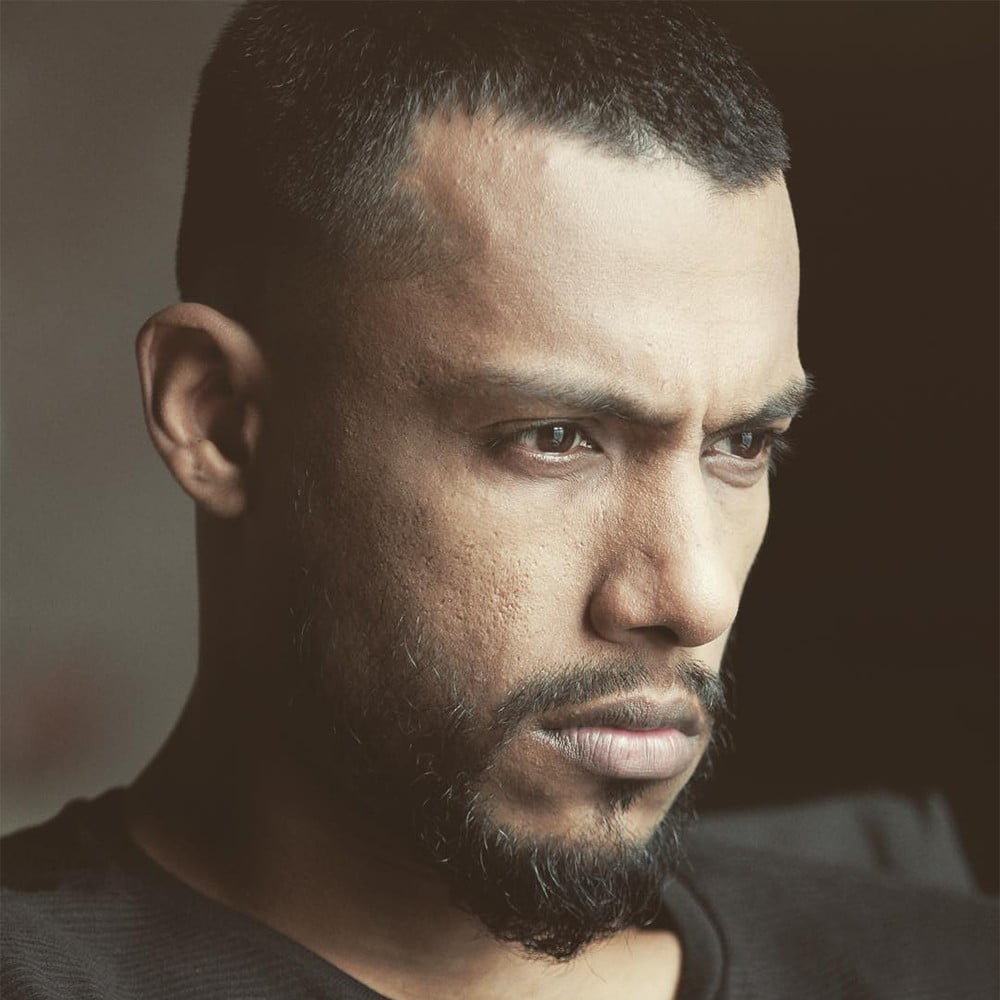 Dino James is a person with a distinctive fashion of rap circulate and music sense. He is legendary for his wonderful fashion of rap circulate which is totally different from the often we take heed to other rap artists.
Dino James is an extremely popular identity among the many rappers on the web. He's acclaimed for his life-like method in direction of relationships and feelings which he initiatives in his songs superbly. His track 'Girlfriend' which talked about enjoyable lyrics of each different relationship went viral over the web.
His one other track 'Loser' – A rap on each struggler's life was additionally appreciated quite a bit by the viewers. The lyrics of his songs are lovely and in case you evaluate him with every other rapper, you'd certainly see him successful with nice margins.
6. MC Stan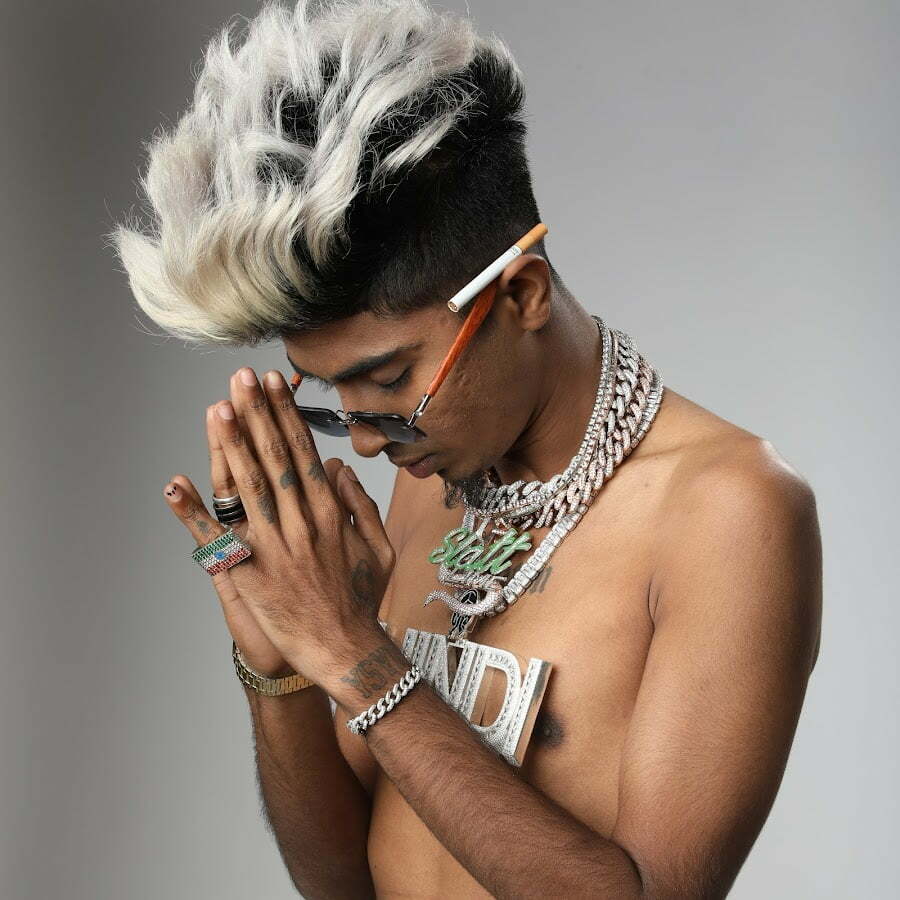 MC Stan aka Altaf Tadavi is one of the most contentious rappers in the Indian rap music scene and the Desi hip-hop culture when he was born on August 30, 1999. In 2018, he dropped his debut single, "Wata," and ever since then, he's been on a trailblazing quest to keep dropping hits. MC Stan is a well-known rapper who has dominated the Internet with his incredible rhymes. His tunes are really popular. 
7. Badshah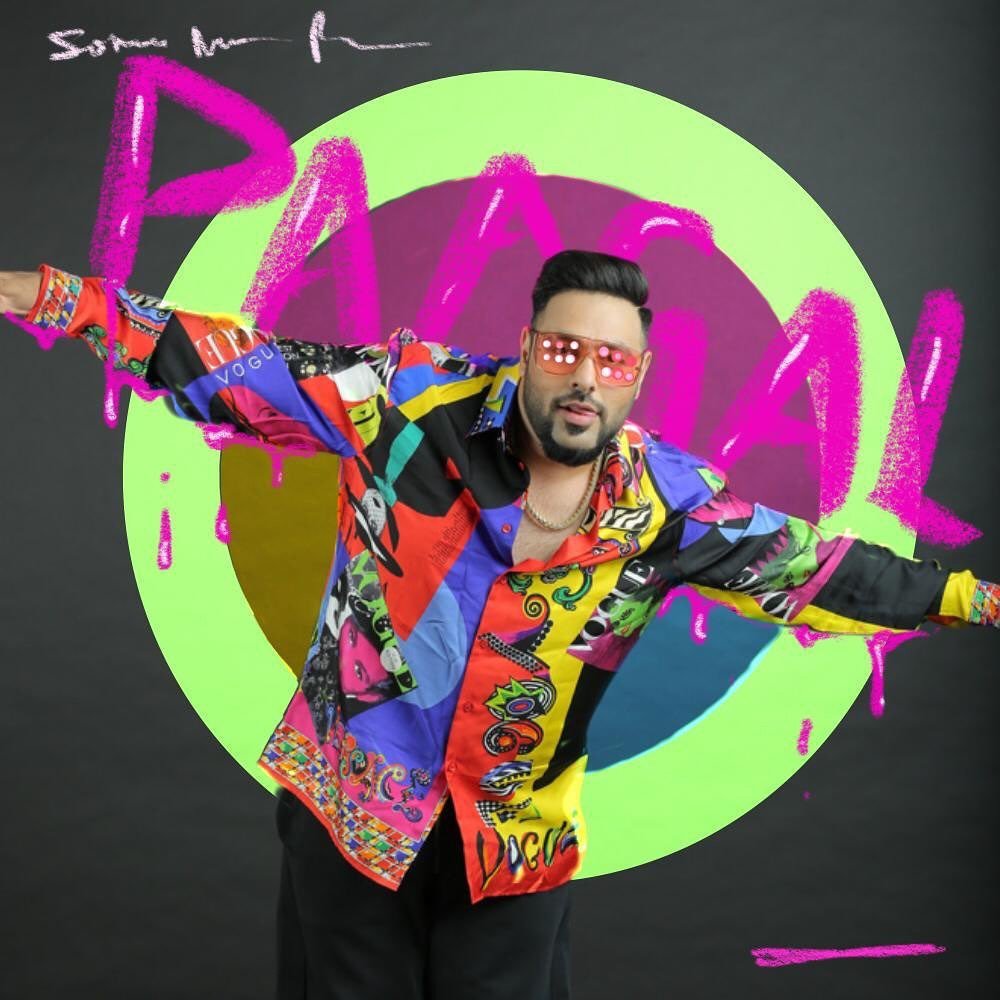 Badshah is the biggest in the industry now and if we are talking about the commercial industry, no one is like Badshah. Because Badshah has a special skill that can produce a catchy hit track which stuck in your mind. His music arrangement is minimal but with a catchy hook, he becomes the finest commercial artist.
Aditya Prateek Singh Sisodia a.k.a. Badshah is a well-known Indian rapper and singer identified for his Hindi, Haryanvi, and Punjabi songs. He's extensively considered a success machine in Bollywood. His debut album is Born Star in 2012 with Deep cash. Badshah got his first breakthrough with 'Abhi to party shuru hui hai' in 2014
Badshah received many awards like the GIMA Award for Breakthrough Artist of the Year 2016 and Best Punjabi Music Director. His debut single, "DJ Waley Babu" featuring Aastha Gill, was ranked top on Indian Itunes charts within 24 hours of the release.
The track crossed 1,000,000 views on YouTube within 30 hours of release.
Read More – Music And Mental Health: Can Music Help You Heal?
8. Naezy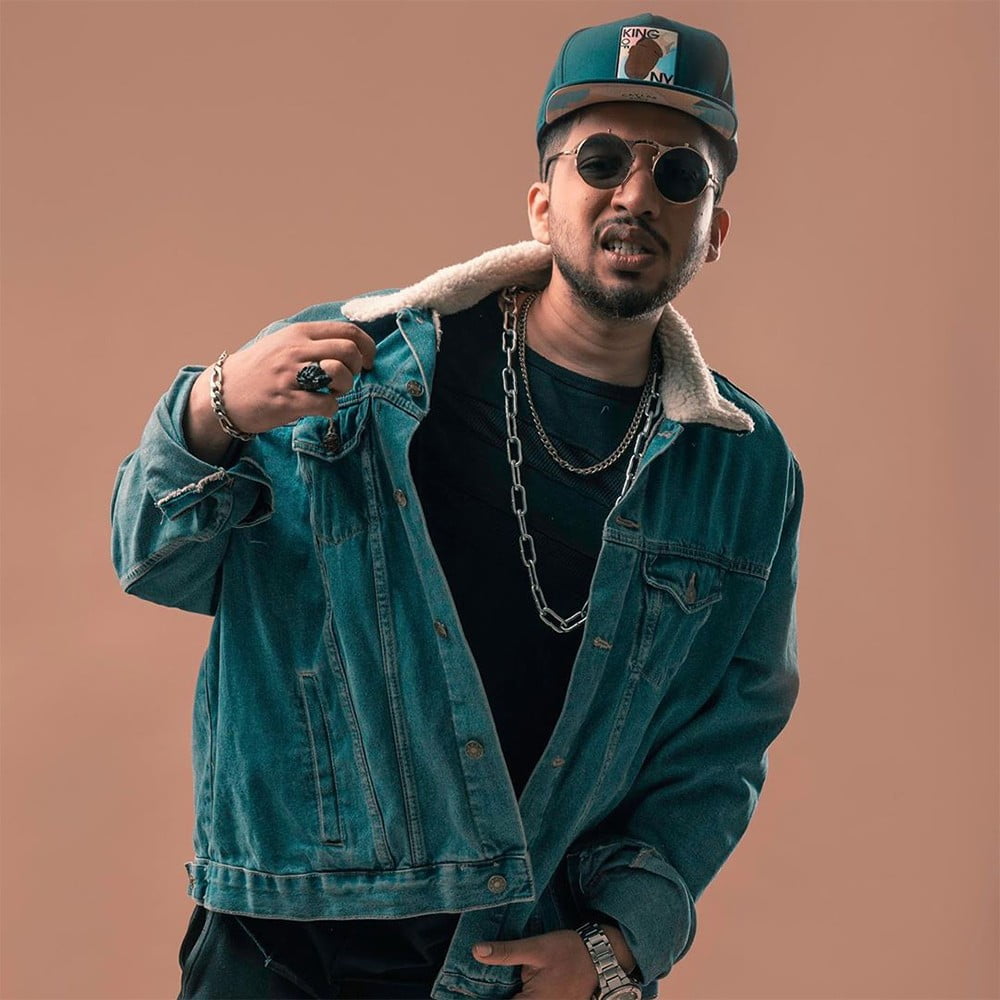 Naezy The Baa the real OG of Indian Hip – Hop music starts his rap music production on Ipad and now he is one of the biggest rappers from India. The film Gullyboy, starring Ranveer Singh as Murad a 22-year-old rapper emerging from the slums of Dharavi, Mumbai is loosely inspired by the life of gully rap pioneer, Naved Shaikh, popularly known by his stage name, Naezy The Baa.
Naezy a.k.a Naved Shaikh is an Indian (Mumbai primarily based) rapping artist who raps in Hindi and Marathi. He launched his debut single 'Aafat' in January 2014. The song rapidly went viral and collect over one million views. Naezy is known for his rap style because he uses Mumbai slang in his rap. His collaboration with Divine 'Mere gully main' was a breakthrough for both Mumbai-based rappers.
Naezy recently released his new album called "Maghreb", which comes with mixed critics from the listeners but Naezy is a pioneer and his use of Slangs in the raps is top-notch. The way he presents the whole story in his raps is really admirable. He got so much love from Indian rap listeners.
9. Brodha V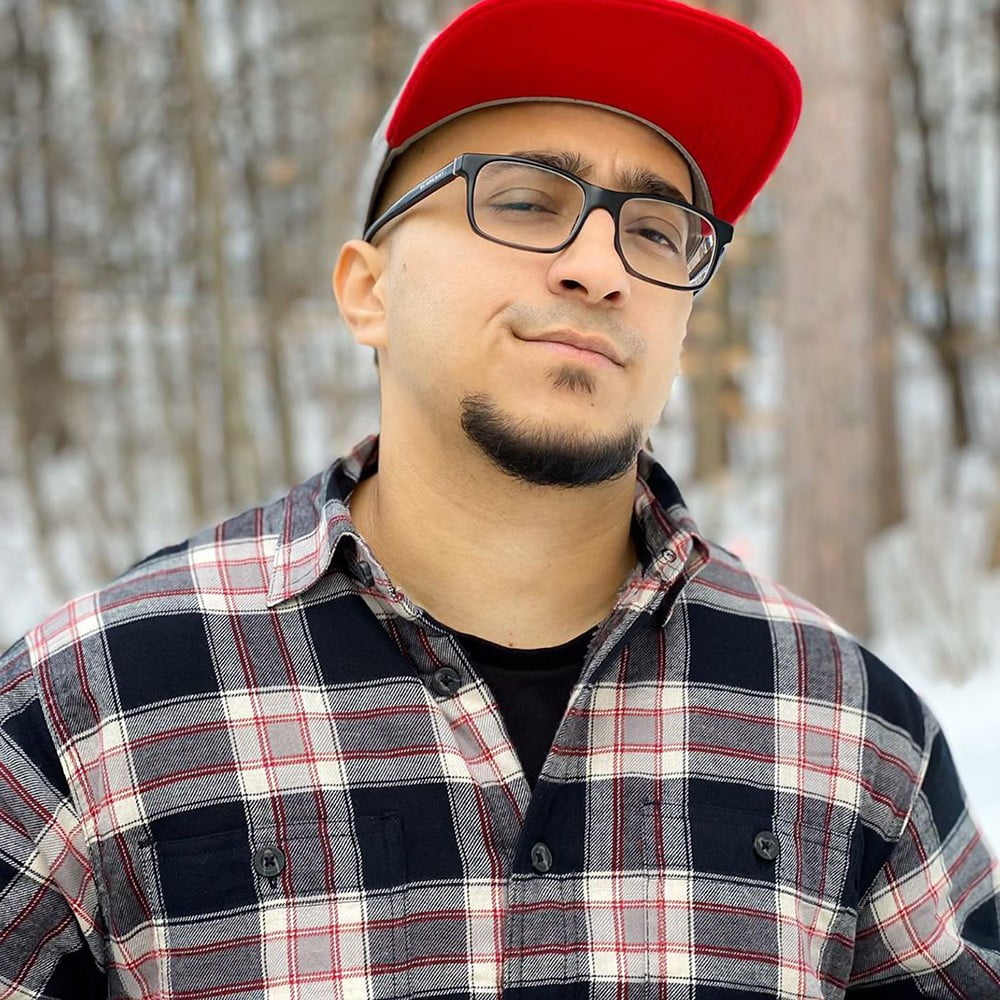 Brodha V is the only rapper from India who Raps in English for a long time and he was struggling back then because of the language barrier. He owns a tremendous command of English rap flow and vocabulary. But after this many of the capabilities, Brodha v didn't get noticed by the big number of rap listeners because in India the number of English rap listeners is low. After that he collab with Raftaar and make a song 'Naachne Ka Shaunq' where he raps in English and of course as well in Hindi.
Vighnesh Shivanand's real name Brodha V, is an Indian hip-hop artist, lyricist, rapper, and music producer. Now Brodha v is trying to do rap in the local regional languages of India. You have noticed that most of the songs of Brodha v have Indian classical touch or in some of the tracks the Indian Hindi vocals hook, this is the style of Brodha V music.
Read More – Top 10 Facts About Rapper Divine Will Surprise You
10. Emiway Bantai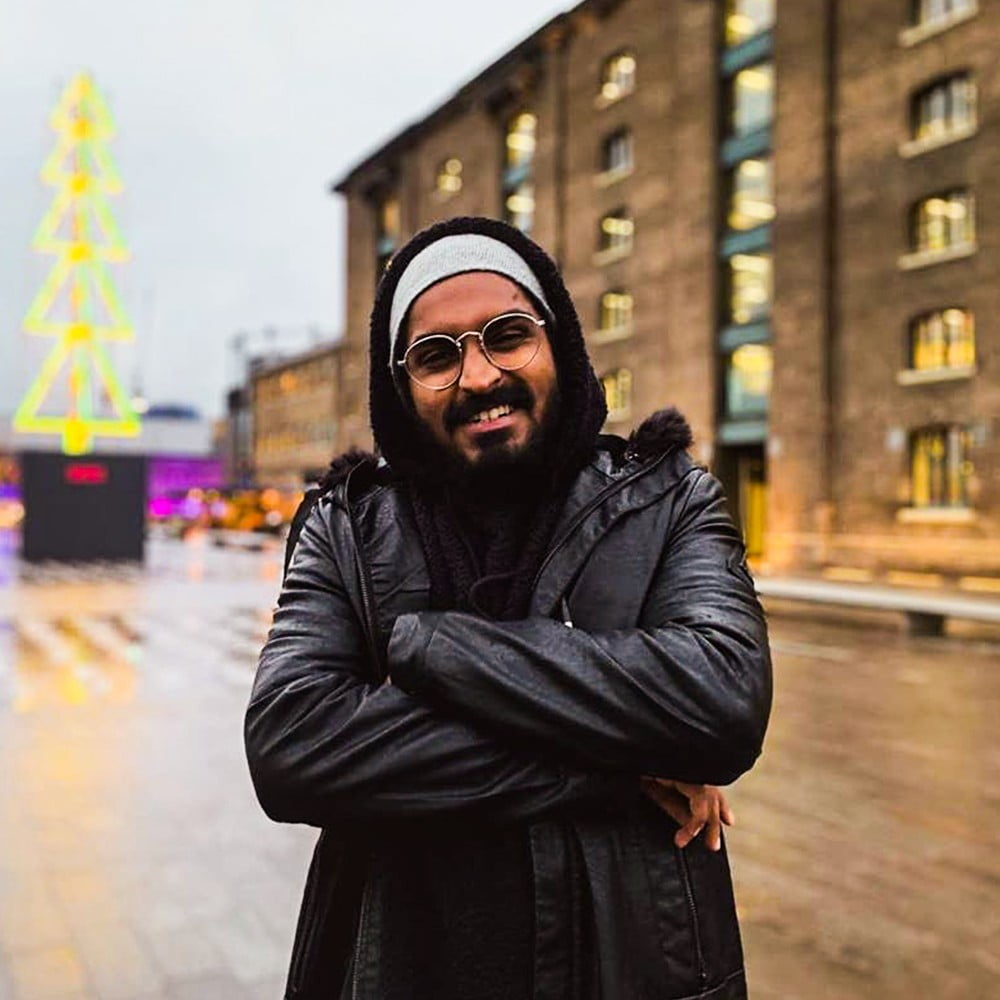 Emiway Bantai yeah the Machayenge Guy Bilal Sheikh popularly known as Emiway Bantai is likely one of the greatest names in the underground Hip-Hop Rap scene. He debuted with the track 'Glint Lock' in the year 2013 and get famous with 'Aur Bantai' in 2014. At this time he is the biggest independent artist in India and his official youtube channel crossed the 10M milestone that will certify this statement. He becomes a viral sensation after his diss track 'Samjh me aya kya' which is a diss toward famous rapper Raftaar.
11. Yo Yo Honey Singh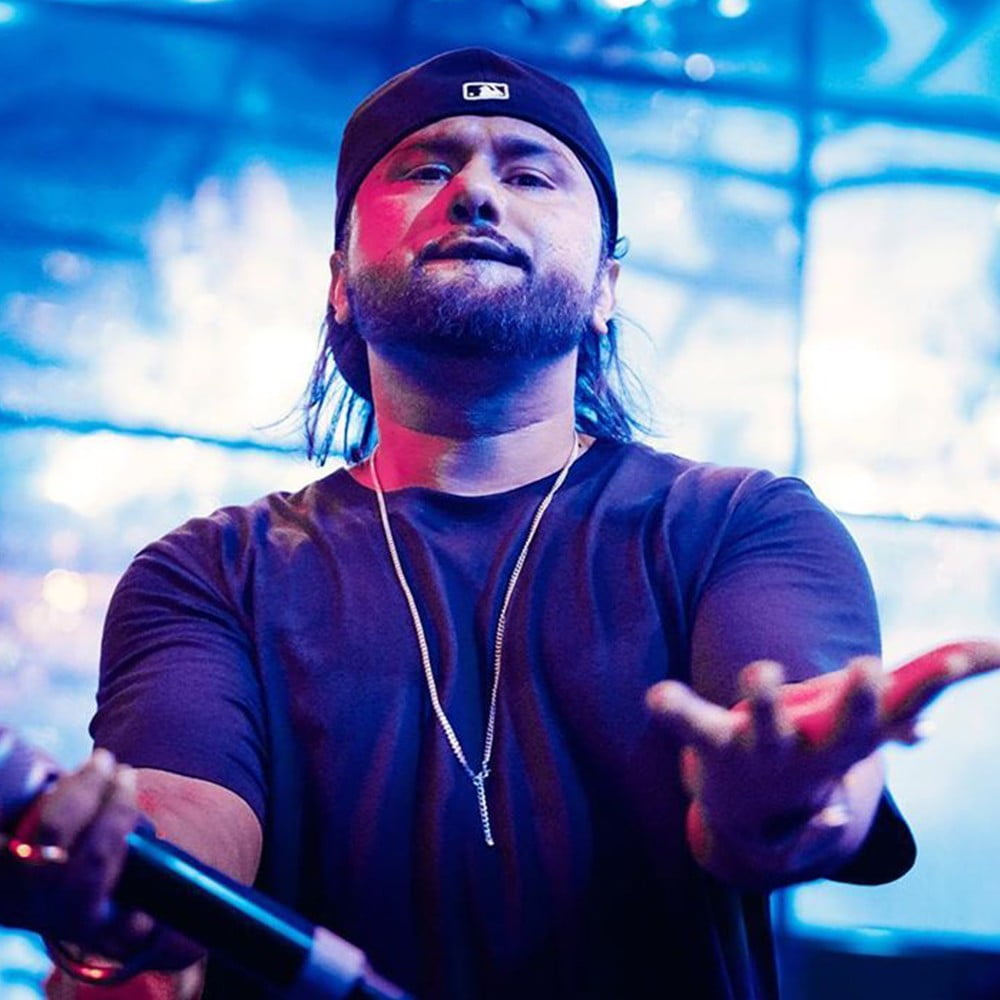 Yo-yo honey Singh made a successful comeback in the music industry, he is the most famous and expensive music director in the music industry. He is not an underground hip-hop rapper. He is a pop hip-hop artist who mixes pop music with hip-hop and presents his groves to the dancing audience.
Yo-Yo Honey Singh is typically referred to as a revolutionary music changer of India who made pop-rap music so common within the nation. He is one of the highest-paid musical artists in Bollywood. One report claims that he paid ₹7 million (US$97,000) for a Bollywood song in the movies like Cocktail and Mastan. He is one of the prime music directors in the Bollywood industry.
Honey Singh made a comeback after a long break of 3 years and now we can predict that this year is going to be awesome for honey Singh and his fans.
12. Ikka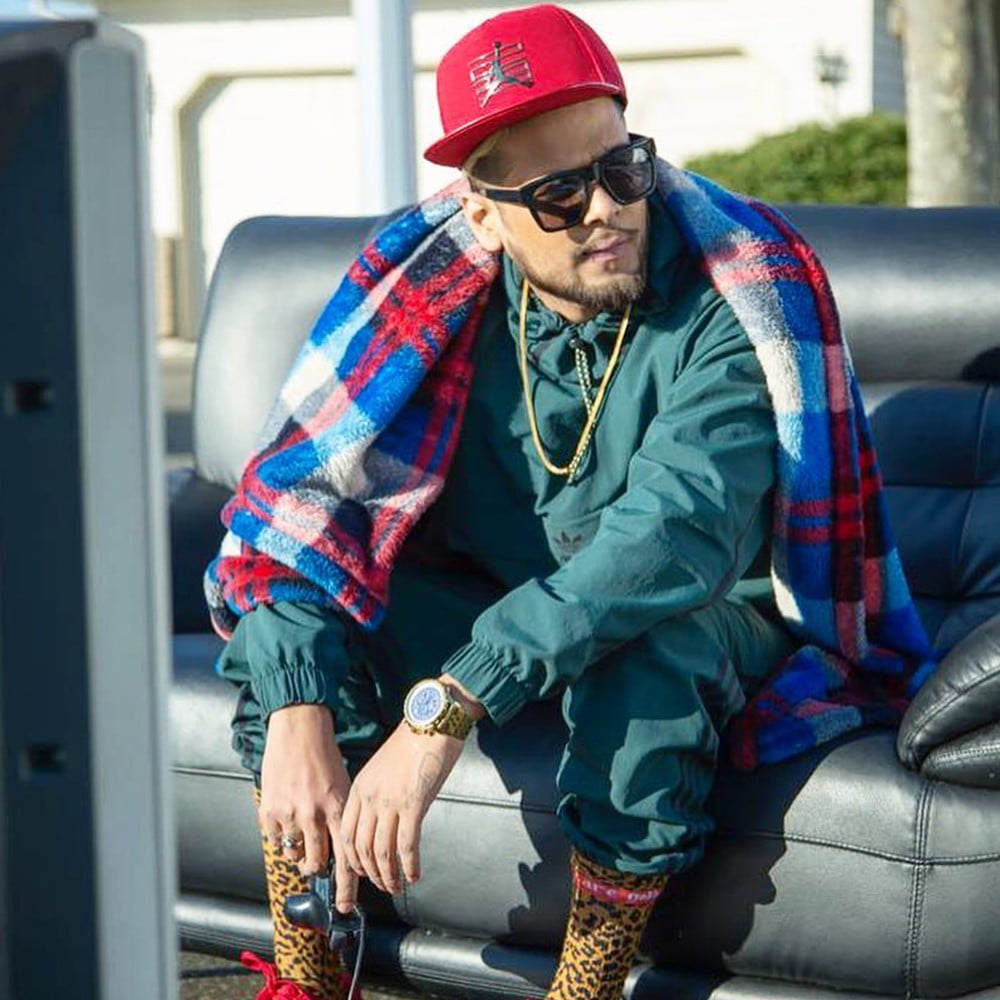 Ikka may be a very well-known Artist within the business. The actual title of Ikka is Ankit Singh Patyal, and he's from Delhi. He was born in Himachal Pradesh, India. Ikka began his profession along with his debut music "Gadbad- Gadbad" in 2014. Ikka, Lil Golu, and Raftaar all worked collectively. Then they met honey, Singh. At the moment, all of them had been making identical sorts of music. Honey Singh favored their Work. And so they all began working collectively in a gaggle or we can say Group called " Mafia mundeer'.
Later, they had some conflicts, and Ikka left this group. Honey Singh and Raftaar bought well-known. However, Ikka was not within the limelight for this lengthy. Then, he launched his tune "half-window down," and this tune was insane. Afterward, he again to again launched some nice songs like "Bholeynath," "Pani Wala dance' and all.
Individuals favored his music, and he gave so many songs in Bollywood. Ikka nonetheless is a giant fan of bohemia and honey Singh and respects their lots.
Ikka is known for his storytelling rap music because of this quality he collaborates with the big Indian YouTuber Amit Bhadana for a rap song about his whole life. he already makes a rap song in his life the track name is 'Interview'.