Before talking about TOP TEN BEST STUDIO MONITORS IN 2022. We should know about the monitors. They are loudspeakers in speaker enclosures specially designed for professional audio production purposes. As recording studios, filmmaking, television studios, radio studios, project or home studios.
There are several monitors available on the market today. You have so many options to choose from. Take your time to decide which one is best for your requirements. It is essential to set yourself up with the best monitors. Monitors help you make the best music and make the experience of composing more fun. We have assembled a list of the best studio monitors around.
Read more: 10 Powerful Gaming Music On The Internet Will Change Your Game Experience
1 – JBL 305P MkII Studio Monitor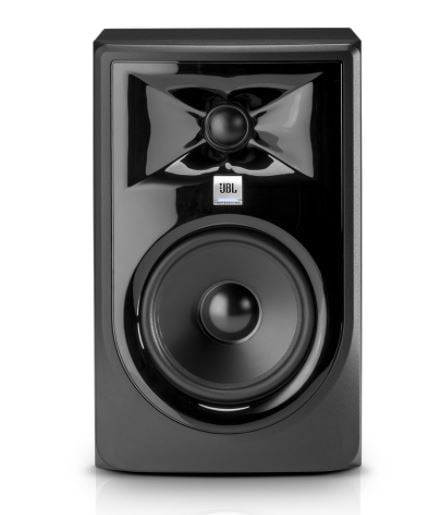 The next-generation JBL 305P MkII compact powered studio monitor makes legendary JBL performance available to every studio. This delivers outstanding performance and an enjoyable mix experience at an accessible price. Its dual integrated, custom Class-D amplifiers provide 82 watts of power for high output and dynamic range. It is one of the best monitors.
2 – Yamaha HS8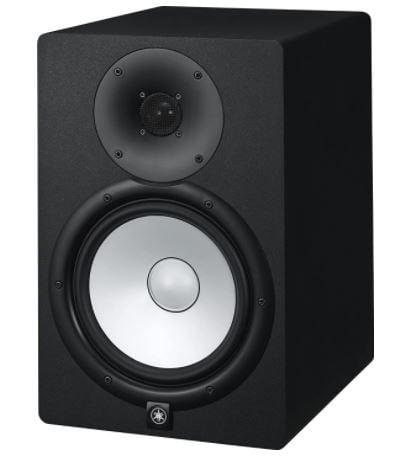 Yamaha HS8 is one of the best studio monitors. It comes with the quality to reduce unwanted noise, which helps to produce dope music. This monitor has a frequency response of 38Hz to 30kHz, so you get the ideal flat frequency response. It comes in an affordable price range, and Yamaha is a trustworthy brand.
Read more: 10 Best Vocal Microphone Of 2021 You Must Buy
3 – KRK Rokit 5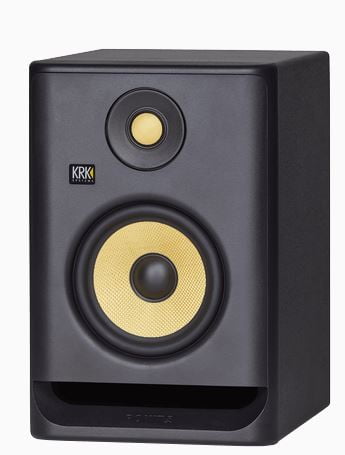 The new 5″ KRK ROKIT RP5 G4 bi-amp professional monitor takes music and sound creativity to a new industry level. The Rokit's are known for their balanced low-end response. The KRKs are an outstanding choice for new producers wishing to work. It comes with a frequency range of 43Hz-40kHz.
4 – Adam Audio A7X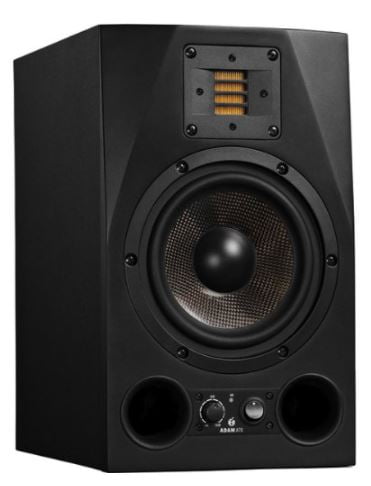 Adam A7X is an excellent choice for small to medium-sized mixed rooms. It gives superior sound and perfect control over your studio monitor. It is a little expensive, but performance is worth the money. Adam A7X comes in a frequency range between 42Hz-50kHz. It has extended frequency response, quality highs, and lows, and an improved speaker and built-in amp design it is the best.
5 – Focal Solo6 Be 6.5" Powered Studio Monitor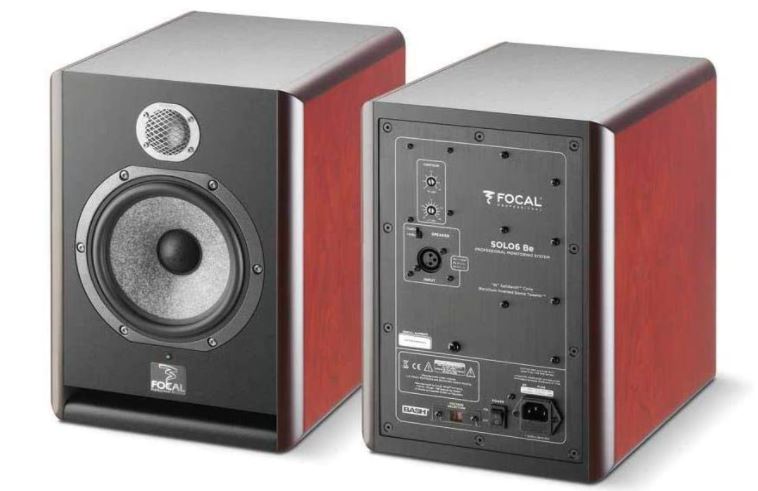 It's one of the most popular studio monitors in both Europe and the US. Focal solo6 is 2-way Powered Studio Monit with a 6.5″ woofer and 40Hz-40kHz Frequency each. This studio monitor has got all the solutions for you as far as mixing, recording, or mastering. Suppose you are searching for a studio monitor. It is one of the best.
Read more: 5 Free Tools To Make Spotify Playlist Covers
6 – Focal Alpha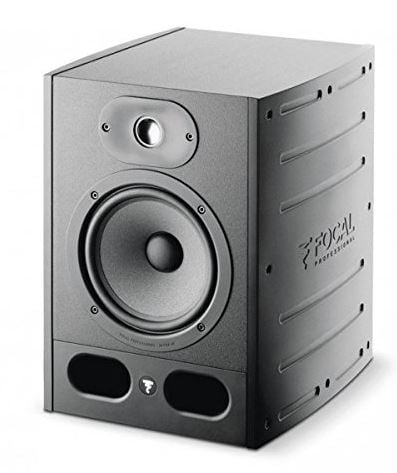 Focal Alpha is one of the best studio monitors. It comes with a more budget-friendly price range. If you're looking for the best quality at a relatively affordable price, these are it. Focal is a very well-known French company in the pro audio sphere. This set comes with a few more limited room settings as well. You can adjust the lows and highs to a few decibels to dial the speakers in.
7 – Neumann KH 120 A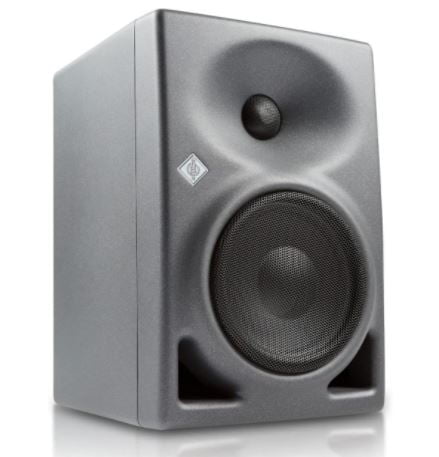 The Neumann KH 120 A – Active Studio Monitor is the first line of studio speakers by Neumann. An excellent studio monitor that will meet all of your recordings, mixing, and mastering needs. It is a compact and rugged, non-resonant Aluminum enclosure that eliminates unwanted cabinet-induced coloration.
Read more: Best Drum Machine Software 2021
8 – Mackie HR824mkii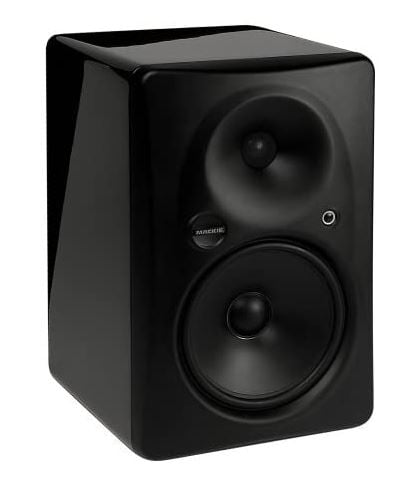 Mackie HR824mkii 8-inch2-Way Studio Monitor has OmniMount for easy wall or ceiling placement. It has Twin FR Series amps: 150W LF, 100W HF. Mackie is well known for manufacturing some awe-inspiring audio equipment and with these studio monitors. It has made another winner. Clear sound and high-quality make this studio monitors a fantastic buy.
9 – Genelec 8000


It is one of the best monitors which comes in several forms. Genelec is one of the leading creators of professional monitors, and for a good reason. They've kitted their speakers out with tons of proprietary audio solutions.
Read more: Best Classical Music Compositions To Help You Study
10 – Dynaudio Acoustics BM6 mkIII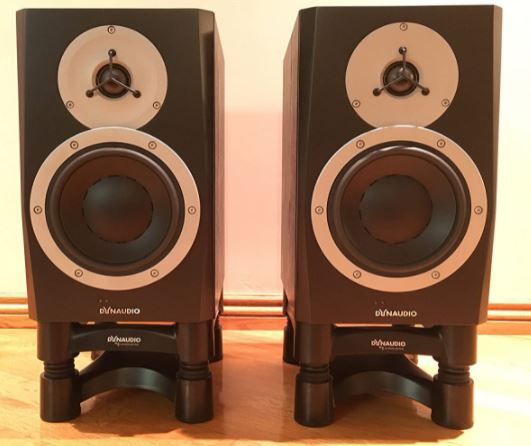 If you are searching for the best monitors, then Dynaudio is a great option. They have been making speaker drivers for nearly 40 years. They produce some of the best studio monitors on the market. This studio monitor is the upgraded version of the mkII, with its advanced technology and upgraded drivers. You get the ultimate performance regardless of your preferred music style.