Here we go guys, In this article, we will be looking for which is better, Traditional Faxing vs Digital Faxing. When it comes to the secure exchange of documents, businesses must choose between traditional and mobile faxing. While medical, legal, and other institutions tend to stick with the former, most other businesses can benefit from the latter.
Ultimately, the decision boils down to which option better caters to your business objectives. To assist with your choice, we will analyze the advantages and drawbacks of digital faxing. Whether you seek user-friendliness or increased security, our analysis has got you covered. So check out the Traditional Faxing vs Digital Faxing compression below.
Advanced Security
You can send a fax from your device without wasting a lot of time and compromising your privacy. In addition, you can receive a fax in an email. Access to sending and receiving faxes is granted only upon proper authentication, effectively preventing the inadvertent disclosure of confidential information. Fax applications comply with rigorous industry standards for secure credit card transactions, guaranteeing reliability and credibility.
The abundance of security measures provided by digital faxing, including data encryption, password protection, and verification, make it quite enticing. You can send a fax from your iPhone without compromising your data. Use this link to App Store to download an app to your device. This fax app will help you protect your data from unauthorized access.
Budget Prices
In the realm of faxing, the cost is a pivotal factor to consider. Although fax machines can appear as a one-time expenditure, the continuous expenses of paper, ink, and upkeep can swiftly accumulate. Also, the expense to dispatch a fax fluctuates based on the number of faxes sent. According to statistics, an average office worker uses about 4 dozen sheets of paper daily. However, digital faxing allows people to reduce their expenses. You can receive a fax by email without paying a dime. If you worry about your expenses, digital faxing may be the optimal choice for your business requirements.
READ MORE – Virtual Reality Applications in the Healthcare Field 
Productivity Boost
A reliable digital fax service can revolutionize the way your business handles document transmission. By utilizing powerful workflow tools, your team can automate fax routing, reception, and delivery, freeing up time and resources for more pressing matters. The elimination of manual filing also ensures that documents are more easily searchable and reduces the risk of misplaced communications. Do you often wonder: "What are the places I can send a fax?" With digital faxing, you don't need to worry about your location, as you can work productively on the go. Online faxing provides an added layer of security, ensuring that faxes are delivered directly to the intended recipient in a timely fashion. Due to this, your business can streamline its communication processes and focus on delivering results.
Quick Problem Solving
Although some online fax providers may lack sufficient and dependable assistance, leading companies surpass expectations by providing the necessary resources for your success. With a reliable international support team comprised of highly knowledgeable experts proficient in various languages and dialects, technical issues are easily addressed. You may contact the support team to learn how to send a fax from your cell phone in a few taps. Additionally, access to comprehensive documentation ensures that you have all the necessary information at your fingertips. Trust a reliable electronic fax to provide the complete support experience you deserve. Using it, you can send a fax from your phone in a few clicks.
Paperwork Management
Managing multiple faxes simultaneously can be overwhelming. While businesses often resort to dedicated fax machines for essential documents, this can result in hefty expenses. According to some estimations, 45% of printed paper sheets in offices end up in waste bins by the end of the day. Instead, consider digital faxing, which transforms incoming and outgoing documents into electronic format for easy accessibility and management. With the ability to store and categorize documents electronically, digital faxing is an efficient solution to streamline document management processes for businesses.
Scalability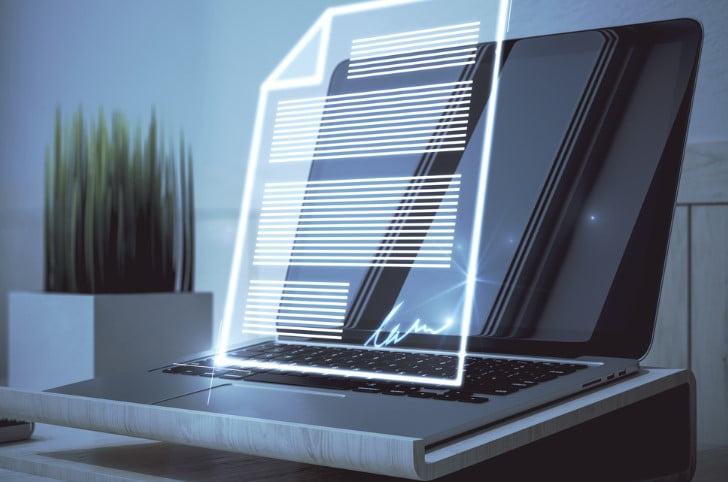 The ability to swiftly adjust to changes is paramount for any business. To achieve the much-needed agility, one avenue to explore is digital faxing adoption. Mobile faxing is highly scalable. It also offers complete flexibility and can effectively adapt to the ever-evolving communication requirements of modern-day enterprises. You can learn how to send a fax from your cell phone to speed up your workflow. Switching to digital faxing can guarantee that you stay ahead of the curve and will be able to keep up with a constantly changing business environment.
Accessibility
Consider employing a fax app as a solution for remote workers seeking easy access to information from anywhere. Don't ask: "Are there any places I can send a fax?" Using apps and web-based services businesses can ensure that employees can send and receive documents instantly, without being tethered to a physical fax machine. By utilizing apps and web-based services, enterprises can guarantee that their workforce can transmit and receive documents instantaneously, without any dependence on a physical fax machine.
Enhance your business productivity, streamline paperwork, and swiftly scale up with ease, by opting for the outstanding solution of digital faxing. Experience its robust features and remote access, providing you uninterrupted connectivity with your team, regardless of their location. With meticulous support teams at your disposal, your path to success is secured. Embrace the move towards digital faxing and revolutionize the communication channels of your business, cementing your spot at the forefront of your industry.