There are so many vocal microphones available on market. Every vocal microphone is different from others. If you want a buy the best vocal microphone then mainly it depends on two things. First, you have to decide for which purpose you are looking for, and second, depend on the voice it will be capturing.
The vocal microphone in the music studio and on the stage is quite different. If you are looking microphone for your studio then you must have to go for Condenser mics. On the loud stage, A dynamic mic can have more robustness when there is a lot of ambient noise.
MUST-READ – Eminem Oscars Performance Was Ruined By Loose Microphone Equipment
Here we bring you some of the best mics for your consideration – 10 Best Vocal Microphones Of 2022.
1 – SE ELECTRONIC V7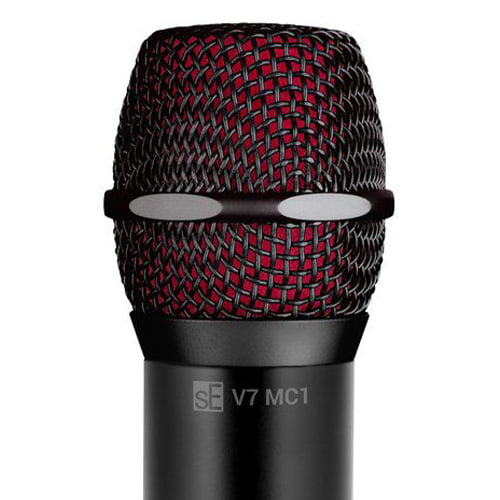 SE is known for its world-class microphone specially designed for live performance. this microphone is used by Billie Eilish to Black Sabbath. This is custom developed for crisp vocal local sound. Its advanced super-cardioid capsule architecture isolates the voice from other instruments, resulting in a large amount of gain before feedback.
PROS –
This microphone is all metal no plastic used here.
Internal windscreen reduce all wanted sounds.
Patented integrated shock mount mean it effectively decouples the capsule from mechanical vibration, resulting in unusually low handling noise.
CONS –
Surprisingly there are NO CONS.
2 – SHURE SM 32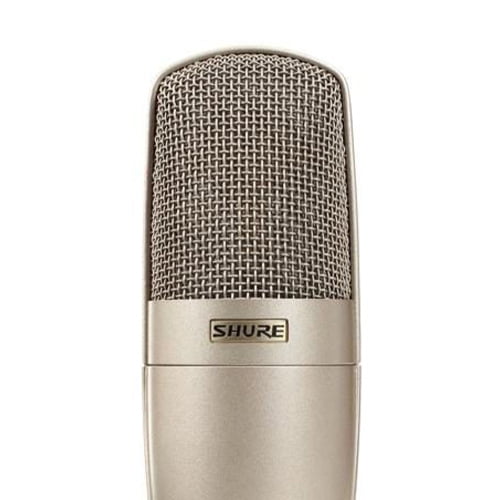 MUST READ – How to Manage Studies with Music Production?
This microphone is very cool it is best for all situations like you can use it in studios, the live performance. It also works well with drums, guitar, etc. This comes with very excellent features at a very low price range. The main feature is a variable high pass filter on the back, internal shock molding very cool feature. Switch with a 15 dB attenuation for dealing with exceptionally high sound pressure levels.
PROS –
Dual‑slope bass filters.
Internal shock moulding
Polar response that is precise and regulated
CONS –
SHURE SM 32 has NO CONS.
3 – SHURE SM58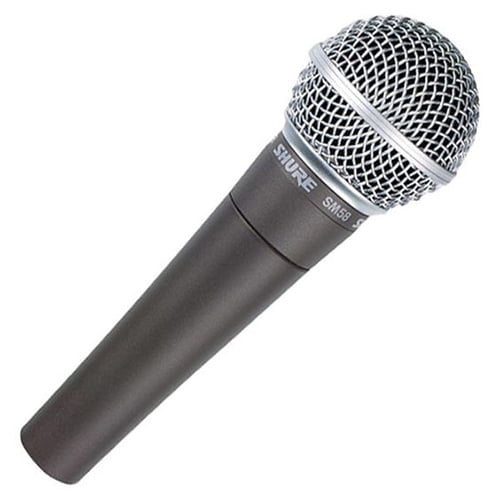 Let me tell you something interesting here SM means studio microphone. Shure SM 58 is the legendary microphone of all the time. Literally, you can see it everywhere from studio to pop star to president hand. It is a dynamic mic you can use in the studio or on the stage.
PROS –
Dynamic Cardioid isolates the main sound source from unwanted sounds.
Built-In Spherical Wind and Pop Filtration minimize wind and breath noise.
High quality, rugged, and reliable.
Frequency response: 50 Hz to 15 kHz.
CONS –
It's designed to be used as a portable microphone in most cases.
4 – RODE NTK MICS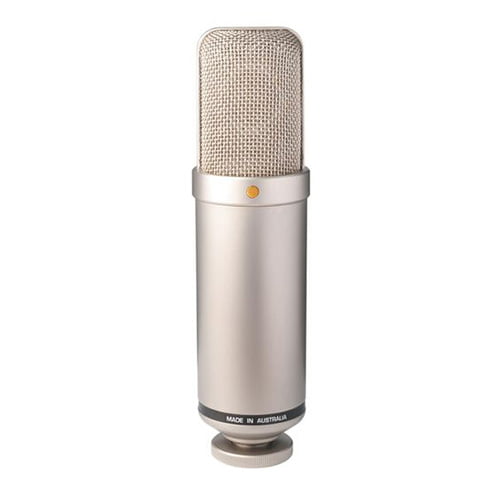 If you are looking microphone for singing and a budget microphone then Rode NTK is the best option. This microphone is made by an Australian company so you can easily rely on it in terms of quality. The best thing is that this is a durable product. This vocal microphone is also recommended for use with guitar amps, pianos, and percussion overheads.
PROS –
This mic has a satin nickel finish which makes it durable.
Not only record vocal but also best for instrument recording.
Cardio tube mic with reasonable price.
CONS –
A little more sensitive.
5 – AUDIO TECHNICA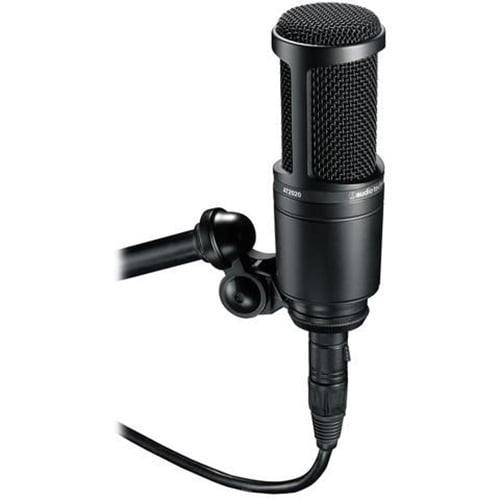 This AT 2020 USB is an all-purpose microphone. Designed to take you from the stage to the studio and beyond. It is a side-address microphone. For best quality sound you must have to spend on an additional foam windscreen. It is more sensitive to plosives as compared to Shure SM 58.
PROS –
Solid build quality.
Simple design with no filter and pads.
Affordable price.
CONS –
The noise figure isn't particularly impressive.
6 – NEUMANN TCM 102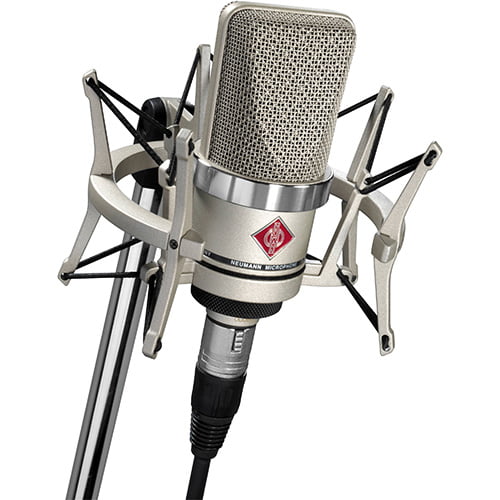 Neumann TCM 102 is generally for use with loud instruments like drums, brass instruments, and guitar amplifiers. This microphone is available at a very affordable price. It is a transformerless capacitor microphone with a big diaphragm and a fixed-cardioid polar pattern.
PROS –
As per name very affordable for a new man.
Amazing build quality, Metal body and microphone is very small in size.
CONS –
I don't suggest it for YouTubers unless you are making music videos.
Other than the cardboard box it comes in, there is no storage case.
7 – RODE NT 1-A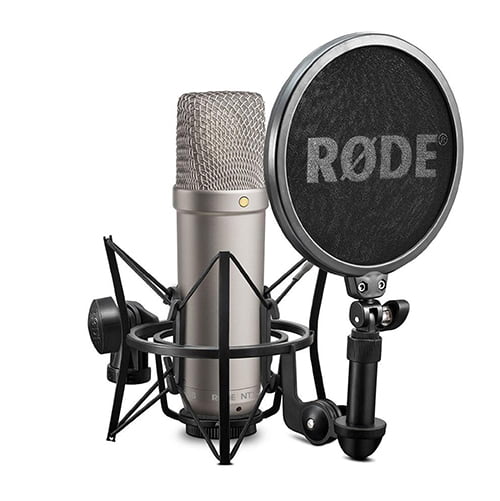 Rode NT 1-A is a very high-quality product. This microphone is one of the world's quietest studio microphones. The microphone comes with a large diaphragm which is developed and manufactured in Australia. This microphone has everything which you need for professional vocal recording from excellent sound quality to noise cancellation.
PROS –
Valuable product at very low cost.
Come with 1 year of warranty.
It has an amazing dynamic range.
CONS –
Heavy weight.
Because of the sibilance, you'll need a good pop-filter.
8 – POWER PACK BM 800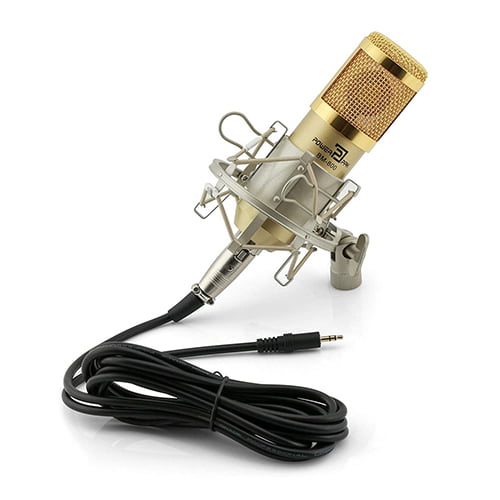 There are so many BM 800 mics are available on market but for the best sound quality, I prefer Power Pack BM 8 only. This is a condenser microphone mostly used for music purposes. Power Pack is available in a different color. But remember when using this microphone you must have to use a phantom power supply otherwise you face background sound.
PROS –
Available at a very affordable price.
Generally used for singing purposes.
CONS –
Without a phantom power supply, you will not found sound pleasing.
9 – TOURTECH VM50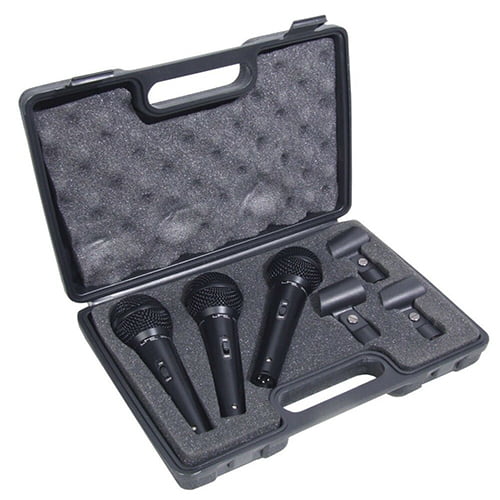 Now, let's talk about Tour tech VM 50. It is an extremely durable mic used by performers and sound engineers. The frame is made of a metal alloy and is scratch-resistant. What makes a good microphone is that it allows your signal to be clear and avoid noise, so this mic has an unidirectional polar pattern.
PROS –
With an included XLR cable and a flexible response, it's a fantastic low-cost option for both stage and studio use.
Known for its strength, durability, and reliability.
Come with 3- pack so it is best for your band.
CONS –
It do not cover side sound.
10 – ELECTRO VOICE RE 20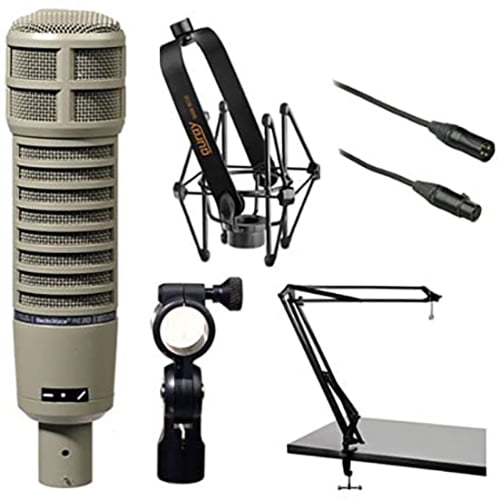 This microphone is used by DJ'S, Anchor, Host, and for podcasting purposes. This is large diaphragm takes a dynamic microphone so it takes away the need for a pop filter. It has also the thing that electro voice called D which helps with proximity effects. Right upon the microphone or a little bit away from the microphone you have clarity of sound.
Pros –
Maximum background sound rejection.
The sound is deep and smooth, with a neutral tone.
CONS –
It is more expensive than other dynamic microphones.
A little heavy and bulky.