1001 Tracklists has revealed their all top 10 list of Tracks, Festivals, Labels, Sets and many more in 2019. Like every year, 1001 Tracklists have revealed the top 10 music things this year. So guys come on lets see all the lists here and must share this with your friends. We hope you enjoy a deep dive into the numbers and trends that defined 2019.
Read More :- The Top 10 Biggest Selling Vinyl Albums List Have Been Revealed
Year 2019 was another banner year for dance music – a year that saw the continued rise of artists like FISHER and CamelPhat, David Guetta flourish across both the mainstream and underground, and many more artists break through.
On the performance side, there now are more major festivals and events than ever before, many of which are thriving in emerging markets – a promising sign for continued growth ahead!
Here are the all top 10 Lists, you can see below.
Top tracks of 2019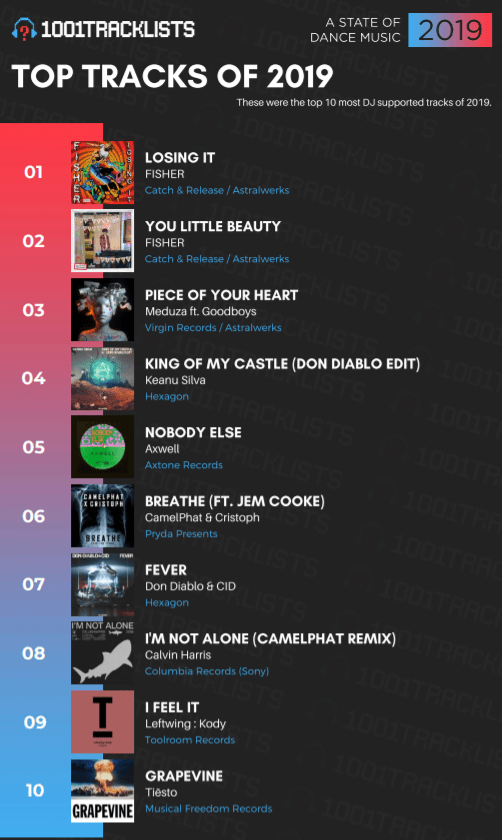 Top festivals of 2019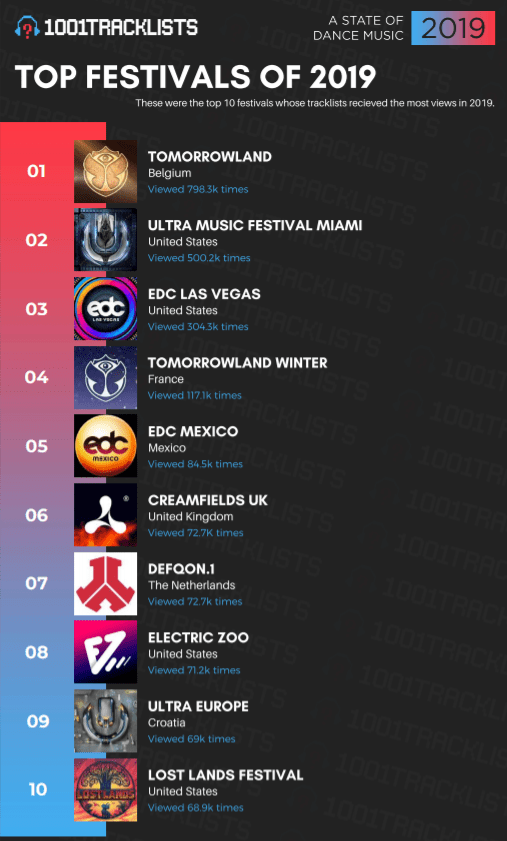 Top labels of 2019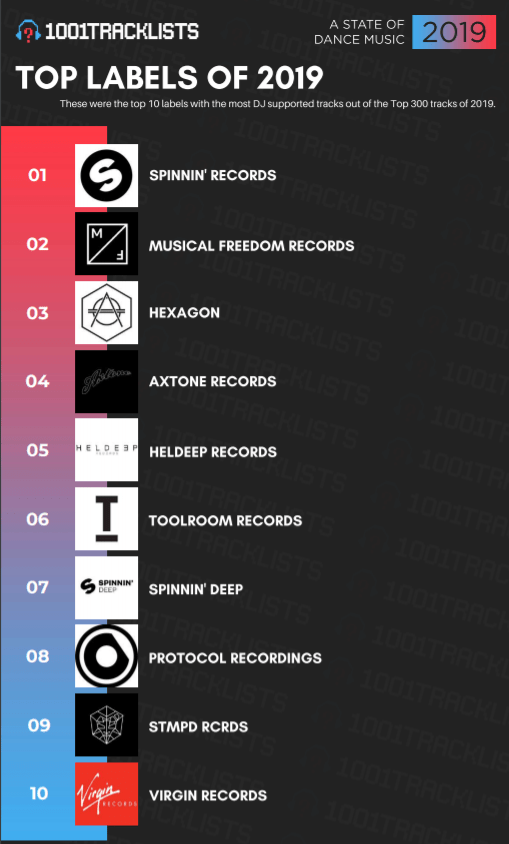 Most Heard Tracks Of 2019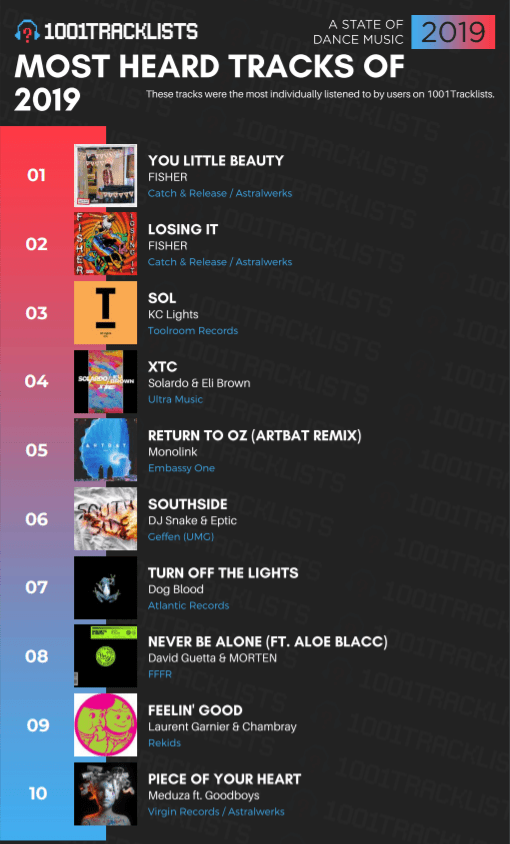 Top Sets Of 2019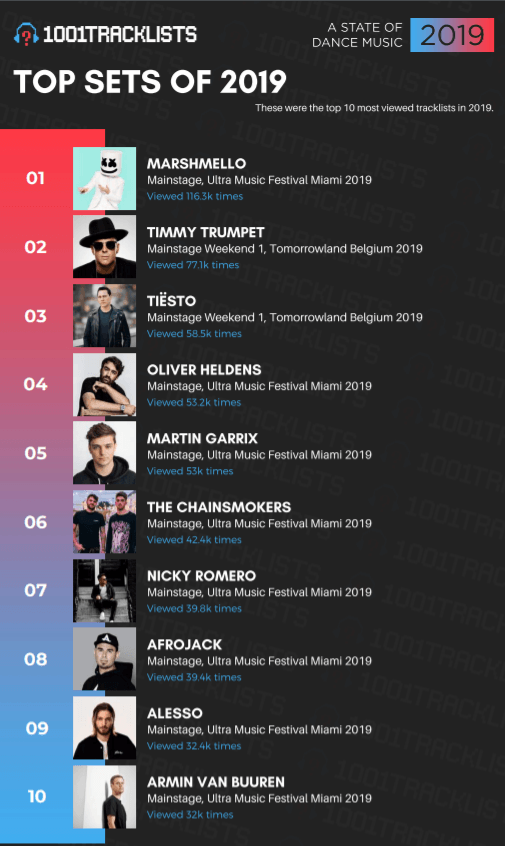 Top Underground Sets Of 2019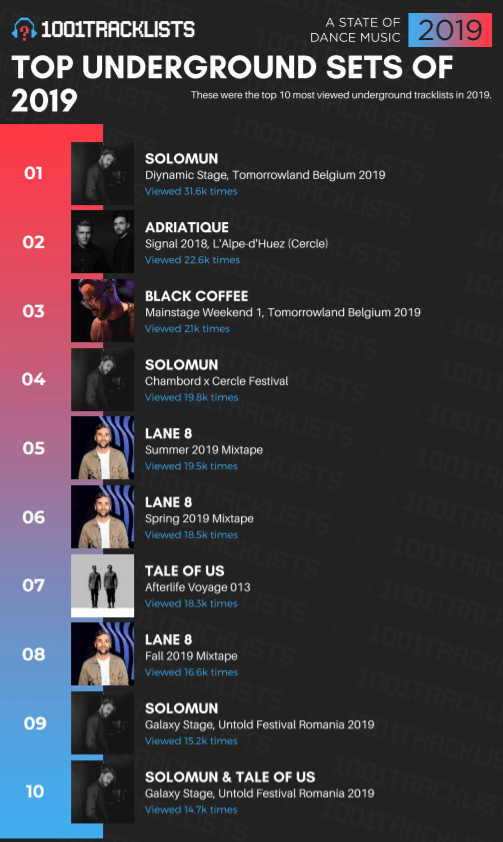 You can see more lists of 1001Tracklists by clicking here
Read More :- 8 Best budget DJ console in 2020
Stay Tune With Siachen Studios For More Latest Updates And News.