The American singer-songwriter Billie Eilish says, "I've been really enjoying being alone. I feel like everybody on the Internet has been on FaceTime all day long with their friends."
Short Read –
The American singer-songwriter Billie Eilish says, "I've been enjoying being alone."
She is happily spending a lot of time alone during the lockdown due to the coronavirus.
"I feel like everybody on the Internet has been on FaceTime all day long with their friends," She added.
She thought, "I'm good. I'm good being alone – I like being alone."
She told the 'Telekom Electronic Beats' podcast, which was recorded via video chat.
Must Read – ANDREA BOCELLI WILL PERFORM LIVE ON EASTER SUNDAY, APRIL 12
Full Article –
The singer Billie Eilish has been isolating at home with her parents in a bid to battle the spread of the deadly disease.
"I love my friends, I can't wait to see them, I do miss them a lot, but at the same time… I'm good. I'm good being alone… I like being alone," she added.
Eilish thinks, "As soon as we can see people again and go out, we're going to be so happy and grateful. And in about three days, we're all going to take it for granted again. That's the way people work. It's the way humans are made."
Last Month, Billie Eilish has postponed her NA tour due to coronavirus fear.
Billie Eilish Enjoys Being Alone During Quarantine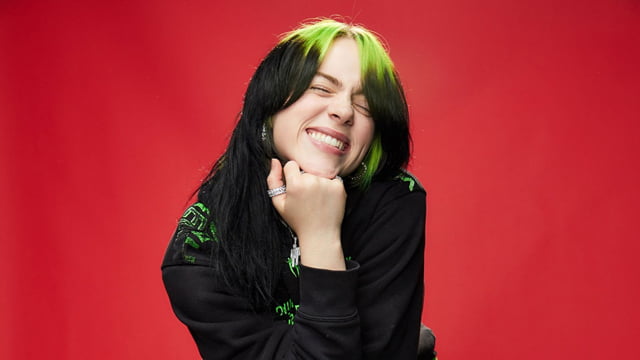 "You miss something so bad once you don't have it… You never think about it when you have it," she added. The singer has fostered two pit bull puppies to accompany her during isolation. She told the Telekom Electronic Beats podcast that caring for Miss Mardy and Jim is a "full time job".
"There's such a misconception about them. They're sweethearts, they cuddle," she said.
Read More – JOHN PRINE DIED, AGED 73, DUE TO COVID-19
Billie Eilish Pirate Baird O'Connell is an American singer and songwriter. She first gained media attention in 2016 when she uploaded the song "Ocean Eyes" to SoundCloud, and it was subsequently released by Interscope Records subsidiary Darkroom.
Stay Tune With Siachen Studios For More Latest Updates And News.