BLEAM released his debut track "NEW AGE" in November 2019, and now he shares the inside story behind the track with our team.
The release is a bass house track fueled by the musical inspiration and styles of JOYRYDE and Skrillex, with a blend of different elements. Cinematic drums, rolling cowbells, mysterious synthesizers, and robotic vocal chops all make for a hard-hitting bass house track that leaves you wanting more. This track also has a subtle cultural feel to it with a thematic middle eastern melody that ties it all together. 
Read More – JENNIFER LOPEZ TEACHES SHAKIRA HOW TO SHAKE BOOTY IN SUPER BOWL REHEARSAL
During our conversation with him, BLEAM shared a little bit about how he made the "NEW AGE" track.
-"I had a ton of fun making this one – my good friend, Spencer (aka Kazlo), co-wrote the track with me and we built everything from the ground up with literally just a computer and some samples we grabbed. We wanted to create something danceable yet also powerful. There was a lot that went into the sound design and processing, and I think it turned out well. There's always room for improvement in mixing and mastering, but you can't chase perfection. I'm excited to show you all the tracks I've been working on and will be releasing in 2020."
Read More – THE WEEKND DEBUT NEW SONG "I'M A VIRGIN" FROM AMERICAN DAD
Listen Now 'New Age'
Spotify: https://open.spotify.com/track/4J757aHGKaFpIILYpVZT7p?si=OX_6h1TLQtS5PNLUNIrzBA
Apple Music: https://music.apple.com/us/album/new-age/1483783667?i=1483783670&uo=4&app=music
Soundcloud: https://soundcloud.com/bleamofficial/new-age
Free Download: https://hypeddit.com/track/91h2dn
BLEAM is preparing his next track, 'Antigua' for release on May 14, with original vocals and a tech-house groove. He is releasing 4 other singles in 2020 with notable collaborations.
Read More – AMERICAN RAPPER 50 CENT CALLS OUT JEEZY FOR DUCKING BMF
You guys can Pre-Save his Upcoming single "Antigua" here – https://distrokid.com/hyperfollow/bleam/antigua
BLEAM launched a COVID-19 relief campaign
Not only has BLEAM captivated his audience through his engaging live performances and hard-hitting music releases, but he also proactively raises awareness for current global trends and news. Recently, BLEAM launched a COVID-19 relief campaign, creating personalized remixes for each person who donates, with 100% of the proceeds going to No Kid Hungry and the CDC Foundation. In a span of just a few days, BLEAM raised over $600 for COVID-19 relief and created personalized remixes for over 65 people. 
Read More – DJ KHALED TURNED OFF INSTAGRAM LIVE DUE TO TWERKING FAN
Read More – THE WEEKND DEBUT NEW SONG "I'M A VIRGIN" FROM AMERICAN DAD
About BLEAM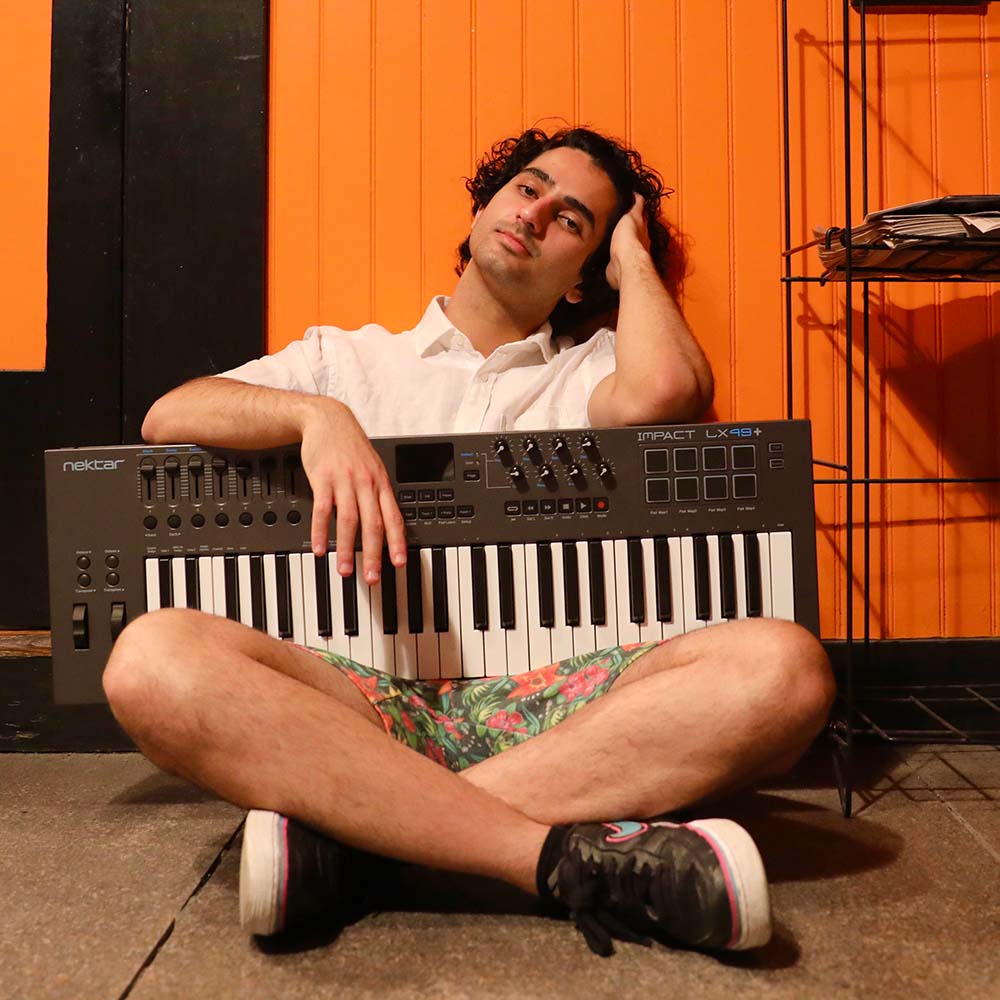 Ryan Eshaghi, known professionally as BLEAM, is an American electronic music producer. The hard-hitting young DJ and producer is from Newport Beach, California and is based in Los Angeles. Growing up playing classical piano, Ryan eventually transitioned his musical interests to the computer and has since focused on creating records that integrate unique melodies, piercing drums, and captivating storytelling. As a college student by day and house producer by night, he has performed alongside artists such as DVBBS, JOYRYDE, Firebeatz, Masego, Ayokay, and more all in less than 1 year.
Connect with BLEAM
Spotify | Soundcloud | Instagram | EPK