Indie Music Producer/DJ, DISTORT has dropped his marvelous brand new track, 'Kaaya.' Listen to the full song below.
After releasing three Tracks last year, DISTORT is excited to put out his first single, 'KAAYA' this year. The song KAAYA was conceived back in 2019 and completed over a period of a few months.
MUST READ – SARTEK & DISTORT Releases 'YODHA' On Dharma Worldwide
The name Kaaya tends to find its origin in every region and language, emphasizing how it highlights the basic nature and characteristic of a Woman, strong and passionate, leader and peacemaker, empathetic and bond maker, Kaaya is Her, She is Kaaya.
It represents the woman of today, with value instilled in her over time, making both, peace and her path through everything, every day. The changing world has changed everything, made hands that hold Her back strong, making Her stronger. It makes peace, protects, seeks, and leads. She wills and faces. She persists. Kaaya is the soil, not the seed. She births, she fights, she becomes.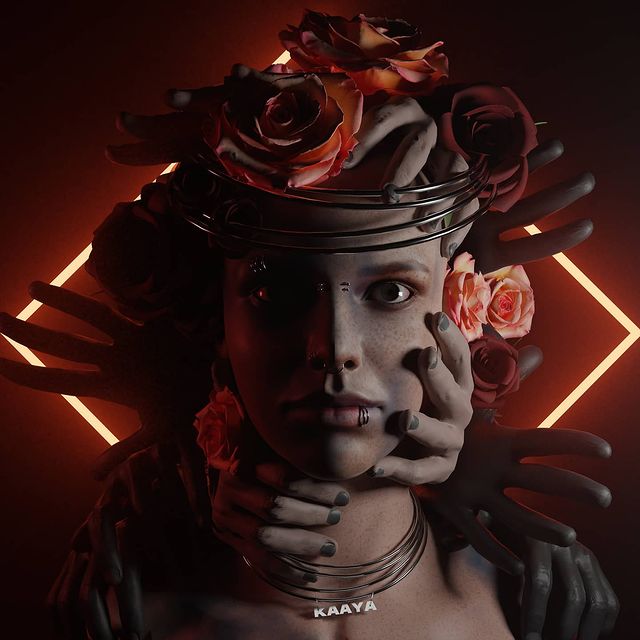 The track was conceived with a clear notion of acknowledging the everyday struggles of being a woman, Kaaya. Society is moving four steps ahead every day, but also two steps back when it comes to Her. The equal status of a Man and a Woman, which is merely a theory, the glass ceiling which is stronger than ever, the atrocities which are never-ending, it is important to understand that we are progressing, just not progressing enough.
READ MORE – Tomorrowland Winter Returns With Massive Banger In 2022
DISTORT Releases New Single, 'Kaaya'
DISTORT – 'Kaaya' Out Now! Like This Track? Stream & Download The Full Song By Clicking Here.
About DISTORT:
He is an Independent Producer/DJ/Visual Artist based out of Kolkata, India. He started his career as a Visual Artist gradually transitioning into an Audio-Visual DJ act holding residencies at several music venues in Kolkata.
In early 2017's He started producing and releasing his original music in the public domain signing his early releases with labels like Sick Bedroom Records, SQUAD Recordings, and the likes DISTORT saw some early recognition with his single release " Moksha" alongside STARX on KSHMR's Label imprint Dharma Worldwide and Spinnin Records distributed under WMG garnering over more than 2 million hits on DSPs combined and his single being premiered in EDC Mexico and UMF Miami by KSHMR himself. He also received recognition from the prestigious INCA Awards as DJ of the city winner of Kolkata in the year 2018.
He has been consistently churning out new music with subsequent release of Yodha alongside Sartek on Dharma Worldwide, Ravager with Ukrainian Act Shanti People, and his latest single Shanti with producer DJ Freddie One.
READ MORE – Imagine Music Festival Unleash 2021 Headliners Ft. Excision, Griz & More
His music is very much inspired by the Indian and ethnic culture he grew up in, the cross-cultural environment he experienced during his childhood and his schooling days has had an impact on him, his music, and his belief system. DISTORT believes that music transcends beyond genre, religion, culture, and socio-economic boundaries and he draws inspiration from the rich diverse culture found in the Indian society and believes and aims to represent the rich Indian heritage on the World main stage with his own musical twist and sound.