Jal is a band which does not need an introduction. Probably we all have grown up grooving up to their tracks like Aadat, Woh Lamhey, Sajni, etc. Bhopal based artist DJ Santronix has recently collaborated with the sensational Jal the Band and produced a rendition of their latest single Bhanwray. The song is out on Jal's official youtube channel.
Read More – DIVINE AND EMIWAY WHY THE BEEF IS SUDDENLY ENDED? (FULL STORY)
When we at Siachen Studios noticed a new name (Santronix) on Jal's youtube channel, we reached out to the DJ to understand how did this collaboration happen?
So, this is the story about how a Bhopal based artist got a collaboration with the famous Jal The Band.
It all started when Santronix decided to work on Jal's track Bhanwray as a personal endeavor. He shared a 15-second clip of the DAW project on the Instagram story and tagged Goher Mumtaz (from Jal the band). Goher instantly liked the DROP produced by Santronix and replied back on the Instagram story of Santronix, and offered to work together on this and gave STEM files of the song so that Santronix can show his skills and produce good music. Using those STEMS Santronix finally completed the track and shared it with Jal.
Read More – MACHINE GUN KELLY NEW SINGLE 'BLOODY VALENTINE' OUT NOW
Now the next task was to compose a Video for the track so that it can be uploaded. It was friend who came to the rescue. Santronix's team reached out to a a friend Kunal Maurya (from Photowalas) who happens to be a cinematographer and photographer to make the video for the Remix.
Goher liked the video and released the video on his official youtube channel which is Jal The Band.
So the short story is "Social Media can be your gateway to success", had Santronix not shared the story on insta, we donot know if Jal would have discovered him.
Check out the track here : https://www.youtube.com/watch?v=ifeTZzl6CeU
Read More – TOP 10 BEST RAPPERS IN INDIA 2020
Bhanwray Review
The original track Bhanwray is sung and composed by Goher Mumtaz. The original song has an Acoustic Vibe which is peculiar to Jal's music. Working on Rendition is always a challenge for a DJ/Producer as they have to ensure that the song does not loses its originality and purpose. Santronix's version has given added a flavour of magic to the original track version.It has a chilly vibe and the drop of the track catches your ear instantly.
DJ Santronix shows his great work with the Melody, the lead melody on the drop is the main highlight element in this track which we love the most. We can listen to typical EDM Pluck sound on the verse and intro of the song.
Read More – KR$NA VS MUHFAAD NEW DISS GAME IN DESI HIP HOP
The listener is trapped into the world created by the artist: first slowly and calmly, then more emotionally involved in the drop. This was by far my favorite element, energetic but in line with the general atmosphere, keeping a vein of sweetness in the drop's sequence.
About DJ Santronix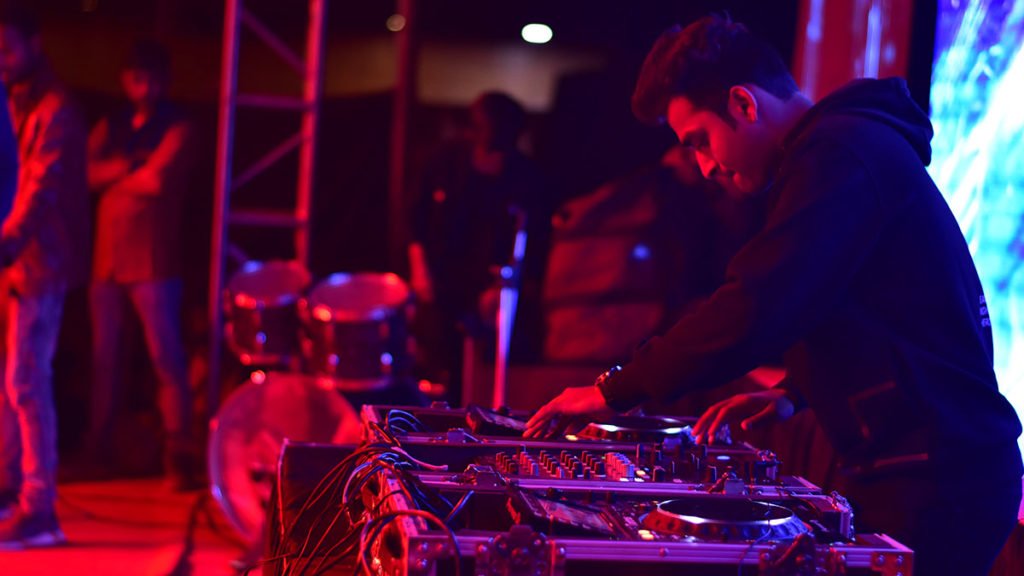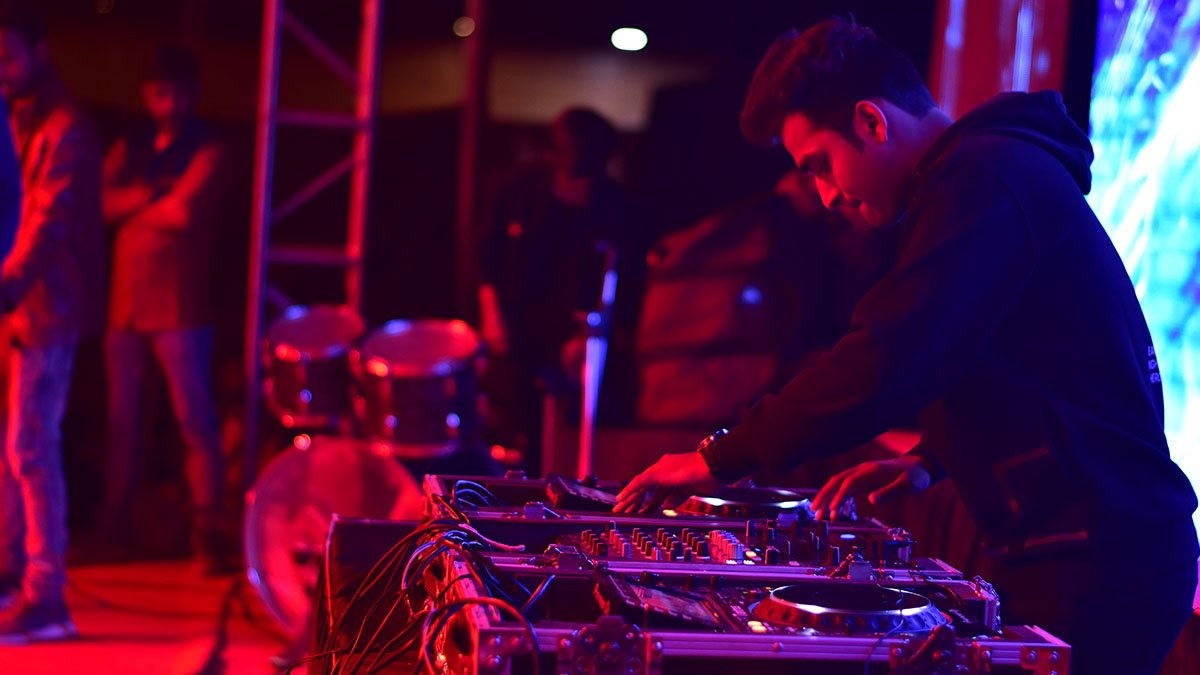 Santronix (DJ/Producer) is an artist based out of Bhopal Madhya Pradesh. He has been active for almost two years in Central India. He has two remixes (released by All India DJ's Club – AIDC) and two originals (Ready for you and Am Trippin). In this short span of time, he has had the opportunity of sharing stages with Dino James, RCR Rapstar, and Vilen.
Santronix describes himself as a DJ and Producer in-making. Having grown up on his father's eclectic combination of Bollywood Dance obsession and brother's grooves on his Bass and Guitars ranging from core classical music to as extreme as Death Metal … all which became infused with his own love for both Electronic, pop and Bollywood Fusion, Santronix ended up with quite a mixed spectrum of musical influence. Today, this translates into sets where he picks apart and infuses together all the pieces of this music that he loves best: beautiful synth work, ethereal backdrops, brooding basslines, and occasional vocal hooks… all on top of a pronounced foot-shuffling house beat.
Read More – 10 BEST INDIAN VST PLUGINS FOR FL STUDIO FREE DOWNLOAD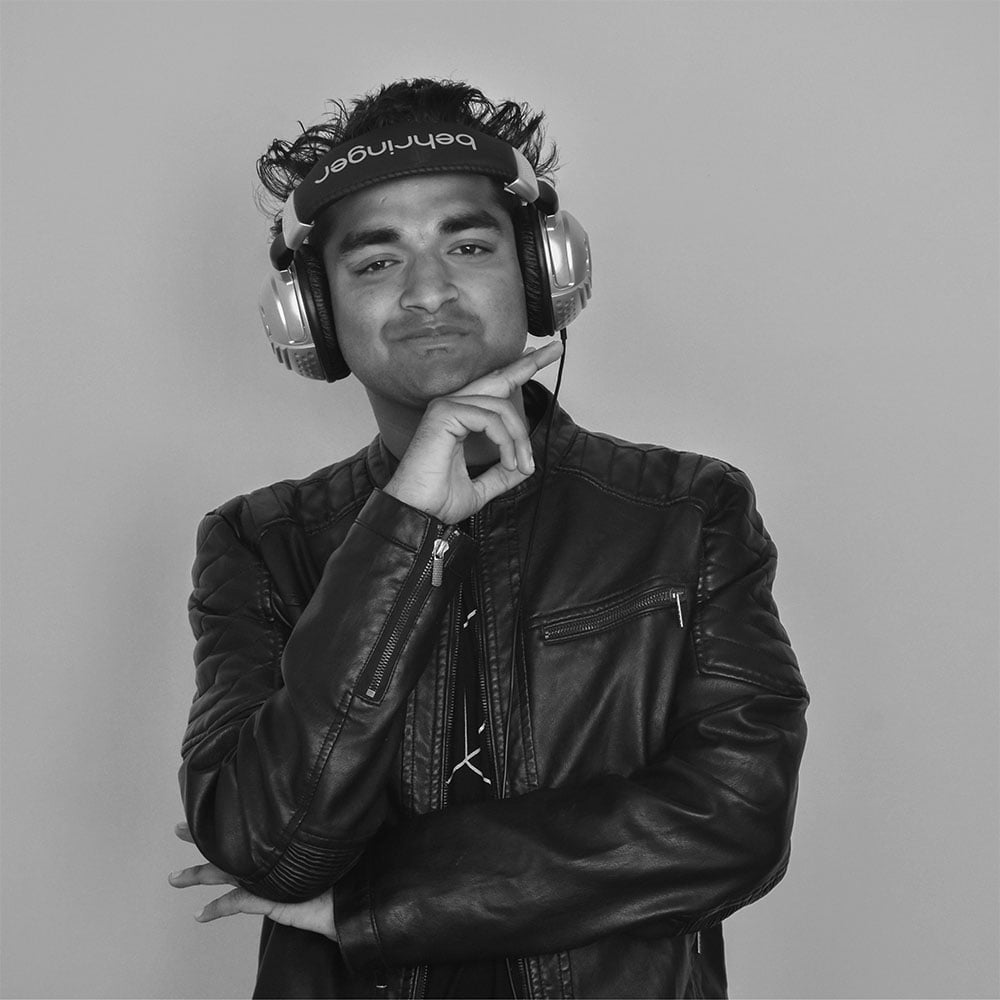 He is no stranger to the ups-and-downs of a small-town music scene. Though he loves playing in nightclubs, patios, and special events, his love for music goes beyond the spectrum of mixing tunes. As a producer and DJ, he has found plenty of ways to express himself musically.
He has performed across numerous venues in Central India. Recently he had the privilege of sharing the stage with DINO JAMES, RCR Rapstar, and The Rapping Machine.
Read More – SUNBURN FESTIVAL GOA 2019 AFTER MOVIE OUT NOW WATCH HERE
His debut original 'Ready for you' was featured in Big Hits Playlist of 2019 on Spotify while his remixes of Naagin and Loco Contigo were released by All India's DJs Club.
DJ Santronix's official Instagram: www.instagram.com/dj_santronix
Facebook: www.facebook.com/djsantronix
Listen to his other releases here: www.Hmajorrecords.com/djsantronix