Professional Racing Artist Edward Jonasson Releases the latest single "True" on 'Ninetone Record label'. This is the 4th single from Edward.
The Track "True" is released on Ninetone Record Label. Today (12 June 2020), "True" is available on all streaming platforms. This is the 4th single from the Edward Jonasson. He already released 3 more songs which are "No Doubts", "Take Me Away", and "LMLY".
"True" is the Bass House track and track follow the expected song structure. You Love the vocals in the verse with soft synth. The detuned main lead works perfectly in the drop with house rhythm. The Clean structure of this song and fewer elements make this track minimalist bass house track with a catchy rhythm that will force you to show some dance moves.
Read More – Why All Beginner Music Producers are in Love with FL Studio?
About Edward Jonasson

–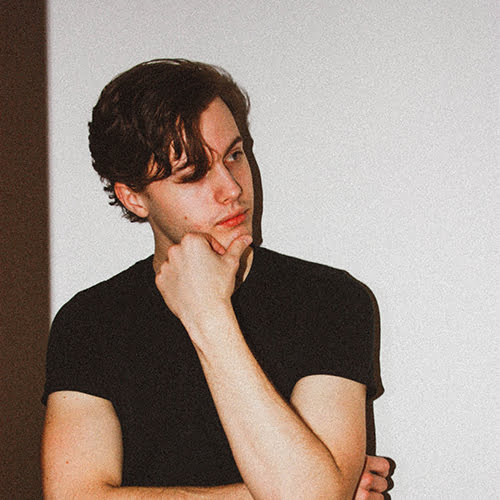 19-year-old Edward Jonasson from Karlskrona, Sweden is a highly competitive racing driver with a solid name in the formula and sports car category. He's been all over Europe competing since a very young age and at 15-years-old his interest in producing music sparked alive. Edward is very dedicated to his artistry in music and especially in the electronic dance music genre which he performs as an artist as well as composing for other selected artists in the form of remixes. With high goals, commitment, and special talents we will hear much more in the future from the world's fastest EDM artist.
Read More – 10 Best Quarantine DJ Sets
Edward Jonasson on his new release –
"The song will be released 12th June together with Ninetone Records. This will be my 4th single and I've never been this happy and excited for a release before so this will be very interesting, to say the least!"
"Through all the ups and downs you always need to stay "True" and believe in yourself. This release means a lot to me and I think a lot of people will be able to relate to the song and lyrics. We went all-in on this release and I hope everyone who will listen enjoys it! I am a professional Racing Driver and have been racing for 15years now. We make the connection with racing and fast cars through the tempo of the track and the cover image in which you can see me leaning on a Ferrari California T."
Connect with Edward Jonasson:
Spotify: https://open.spotify.com/artist/0qKrbnxZ3tXREcbS7RQSI5?si=uEMykfLsSzupYgJ2Lgbgvg
Instagram: https://www.instagram.com/edwardjonasson/
Twitter: https://twitter.com/EdwardJonasson
Website: https://edward-jonasson.com/