'Internalize' is the debut 'Pop' single by New Orleans based visual artist and songwriter John Joseph Denis. John Denis shares – "I wanted to use actual drums and percussion to accompany the optimistic, bright keyboard textures. This would embrace the lyrics which suggests a mood that's contemplative and open."
Having spent the last 25 years as an acclaimed artist and glass sculptor, Denis crosses over into the world of music with a breathtaking effect. Blending sophisticated melodies and abstract lyrics, his artistic touch transcends disciplines and his effect is universal.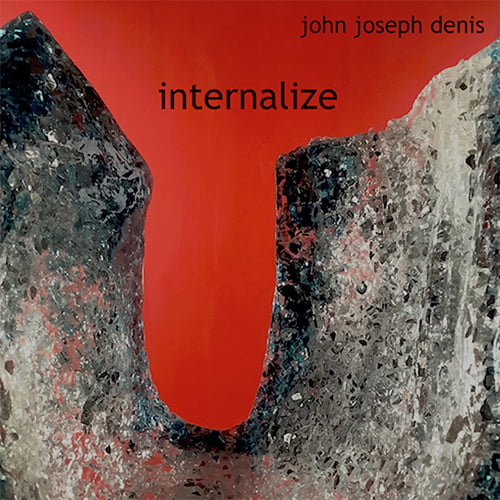 Featuring contributions from OKGO's Dan Konopka (2007 grammy winner) and the hypnotic rhythms of Brazilian percussionist Marcelo Effori, the sound is as refreshing as it is uniquely irresistible. Influenced by the sounds and sights of the classic-American city that surrounds him, Denis joins the party alongside the songwriting of the jazzy tones of Snarky Puppy and the soul of Joseph Collier.
About John Joseph Denis
John Joseph Denis grew up in the Southwest where at the age of ten began joining lyrics and sound. He spent his teen years writing and performing in an original band. Moving to New Orleans in his mid-twenties John was influenced by the city's music and culture which ensued the formation of his visual art career. He has since exhibited his signature glass sculpture throughout the country. John Joseph Denis has allowed his music and glass forms to influence each other. The culmination gives way to a distinctive style of sound textures and movement that can be heard on his first solo single from the upcoming EP.
Connect with John Joseph Denis –
Instagram – https://instagram.com/johnjosephdenismusic
Facebook – https://facebook.com/johnjosephdenismusic
Website – johnjosephdenismusic.com