Musical artist, Keydroid has dropped a new melodic EDM track named 'Aa Gayi Hai Ruth' featuring Akanksha Bhandari. Listen to the full song below.
The song, 'Aa Gayi Hai Ruth' is an EDM rendition of a famous old wedding folk music from Rajasthan, India. This song is about the celebration of love and relationships at an Indian wedding. Collaborating with one of the finest mainstream Hindustani-folk vocalists, Akanksha Bhandari, this song has some blazing drops and beats which will surely leave the listeners with positive nostalgia and foot-tapping.  
MUST-READ – Top 10 Catchy Hooks In Indian Hip-Hop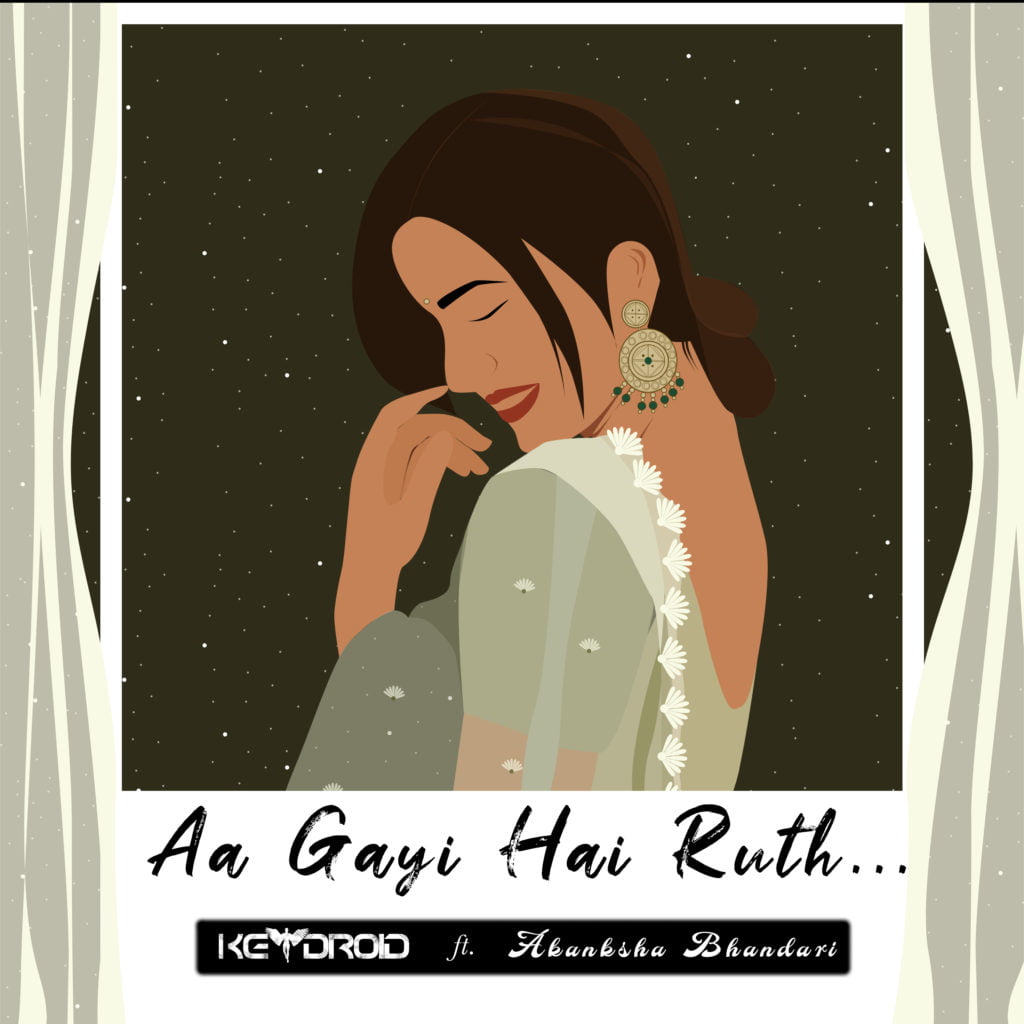 Keydroid says thanks to his collaboration partner via Instagram, "Extremely thrilled about the release of our track. Thank you @akankshabmusic for collaborating on this one, you are one of the finest vocalists in the country now. You brought life to this track. Thank you @vrunra for the persistent support. Thanks to @isha_dakhole for the beautiful artwork. And big ups to my brother @onkartarkase for the insane mix and master of the track. You are the dark knight to my Gotham."
Listen to Aa Gayi Hai Ruth by Keydroid ft. Akanksha Bhandari right here
Keydroid Melodic EDM Track 'Aa Gayi Hai Ruth'
Keydroid 'Aa Gayi Hai Ruth' Out Now! Like This Track? Stream & Download The Full Track By Clicking Here.
READ MORE – 5 Best Indian Female Rappers You Cannot Ignore
About Keydroid :-
Keydroid is a producer based in Mumbai, India. With an experience of over 7 years in producing music and jingles for a lot of Indian Films and TV commercials, he was keen on experimenting with new sounds which he could call his. own.
Channeling influences from legends like Daft Punk, Squarepusher, and Tony Allen. Keydroid encompasses genres varying from Glitch-hop to Drum n'Bass, Trap to Indian Folk, Funk to Hip- Hop. Keydroid doesn't limit himself to the norms.