Short Read –
The American DJ Marshmello removed all posts on his Instagram handles.
Usually, that is completed to clear an artist's social media presence of any pre-established branding or persona to be able to introduce one thing new. 
In this social media-driven world, something as seemingly innocuous as a scrubbed Instagram page.
It seems like something big, something is coming and it's probably happening soon.
You can see the DJ Marshmello profile by clicking here : https://www.instagram.com/marshmellomusic/
Must Read:- Whethan Releases New Song 'Upside Down' Ft. Grouplove[Must Listen]
Full Article –
The American DJ/Producer Marshmello cleaned out his Instagram account, it seems like something big, something is coming and it's probably happening soon.
Check out the post below.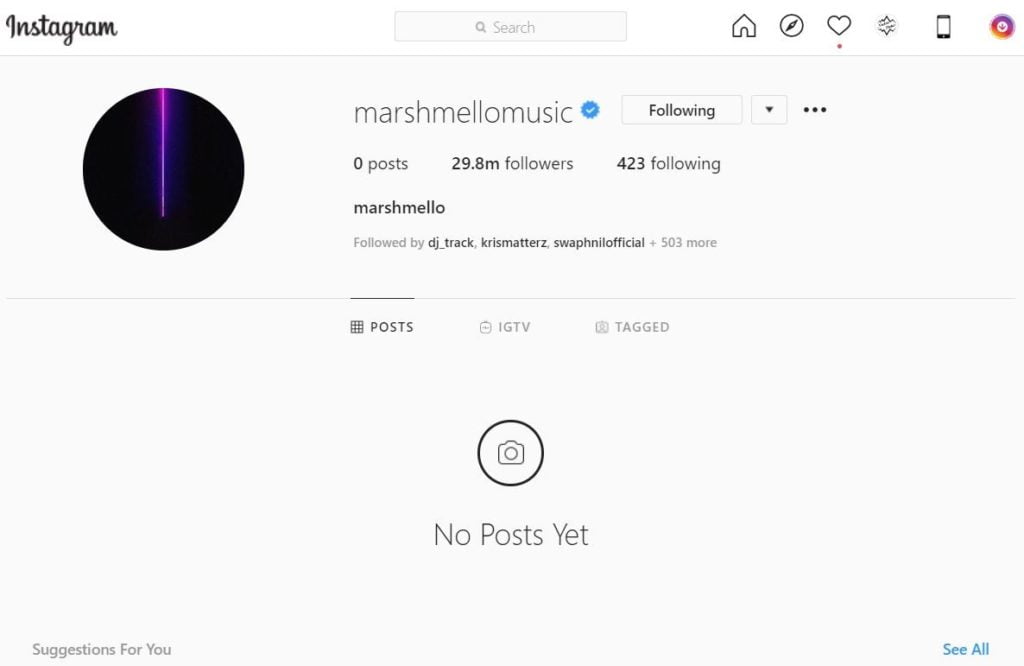 Read More:- Big Gigantic New Album "Free Your Mind" Out Now
Marshmello (real name Christopher Comstock) is an American electronic music producer and DJ. He first gained international recognition by releasing remixes of songs by American DJ duo Jack Ü and Russian-German DJ Zedd. In the year 2019 he ranked under top 10 djs in the world.
Stay Tune With Siachen Studios For More Latest Updates And News.