The Powerhouse Producer's NOT.ME & EightBlue Collide with massive Release called 'Your Love' on UFO Recordz. Listen to the full track below.
Super producer's NOT.ME and EightBlue partner up for massive Future House banger 'Your Love' out now on international EDM recording label, UFO Recordz and available on all major streaming platforms.
MUST-READ – How to build a successful team as a DJ or Artist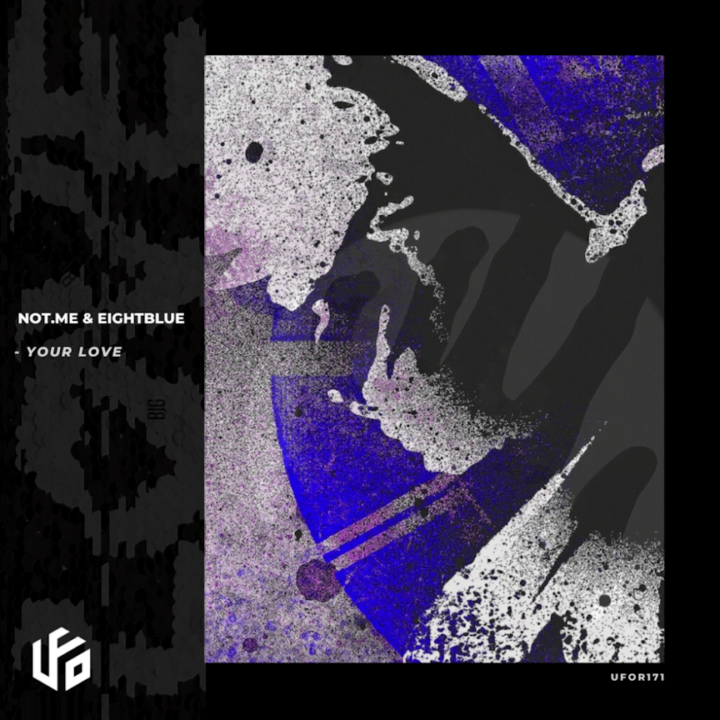 Label owners Jacques Julie & Darren Bezuidenhout quote that they're attracted to both the professionalism and the skill level NOT.ME & EightBlue uphold in both brand appeal as well as mad music production and are glad to have such talented producers join the UFO team.
NOT.ME specializes in Bass House and House Music and is well familiar with the electronic dance music scene having ventured into the industry back in late 2013 and then eventually moving forward to produce in early 2015.
NOT.ME lives by the Trinity, Passion, creativity, and a Music as a lifestyle. This trinity is what created NOT.ME and his style of music through the years. Once an ordinary listener & fan, enchanted by electronic beats, to constantly raising the bar and developing a skill set and becoming a highly skilled and devoted club DJ and producer. NOT.ME is currently supported by Don Diablo, Juicy M, Yves V, DJs From Mars & Sikdope.
READ MORE – Deepblue & Drezlo Drops New Track 'Vision' On UFO Recordz
EightBlue started his venture into the music scene in early 2014 as a DJ. At the beginning EightBlue developed as a DJ, getting familiar with, and experimenting with production. He has had the opportunity to present his sets in many clubs, festivals, and competitions. In 2015 EightBlue began getting involved in music production going full time as a producer in 2019.
"The production of music gives me great satisfaction and allows me to express my emotions. I try to make sure that my tracks provide the listeners with as much variety and sound combinations as possible. My style is the bass house, tech house, and g house. The music I create comes from deep inside me. I'm very charged to share it with people & creating my own productions has become my addiction. For me, there are no limits in music and I will show it throughout." EightBlue adds.
READ MORE – 10 Best Music Production Schools in the World
NOT.ME & EightBlue New Song 'Your Love' On UFO Recordz
NOT.ME & EightBlue – 'Your Love' is out now on UFO Recordz. Download >Here<
EightBlue is supported by mainstream artists DJs From Mars as well as DJ Kuba & Neitan. Connect with NOT.ME & EightBlue on social media platforms and stay up-to-date with the latest in new music!
Follow NOT.ME, EightBlue & UFO Recordz on Social Media Platforms
EightBlue: Facebook | Instagram | Soundcloud | YouTube
NOT.ME: Website | Facebook | Instagram | Soundcloud | YouTube
UFO Recordz: Website | Facebook | Instagram | Twitter | Spotify