Short Read –
The music festival Rolling Loud has revealed their full lineup 2020. Check out the post below.
This time the Rolling Loud will take place at Europe, & the dates will be July 8-10, 2020.
The Rolling Loud main headliners will be ASAP ROCKY, FUTURE and WIZ KHALIFA first-ever European edition.
The Rolling Loud shared the post on twitter, with the headliners name. Check out the post below.
Pre-sale will starts on THURSDAY, FEB 6 @ 8AM GMT, & On-sale will be on FRIDAY, FEB 7@ 8AM GMT :- https://www.rollingloud.com/europe
Read More :- Firefly Music Festival Reveals 2020 Full Lineup With Main Headliners Billie Eilish, Rage Against…
Full Article –
ROLLING LOUD PORTUGAL 2020 LINEUP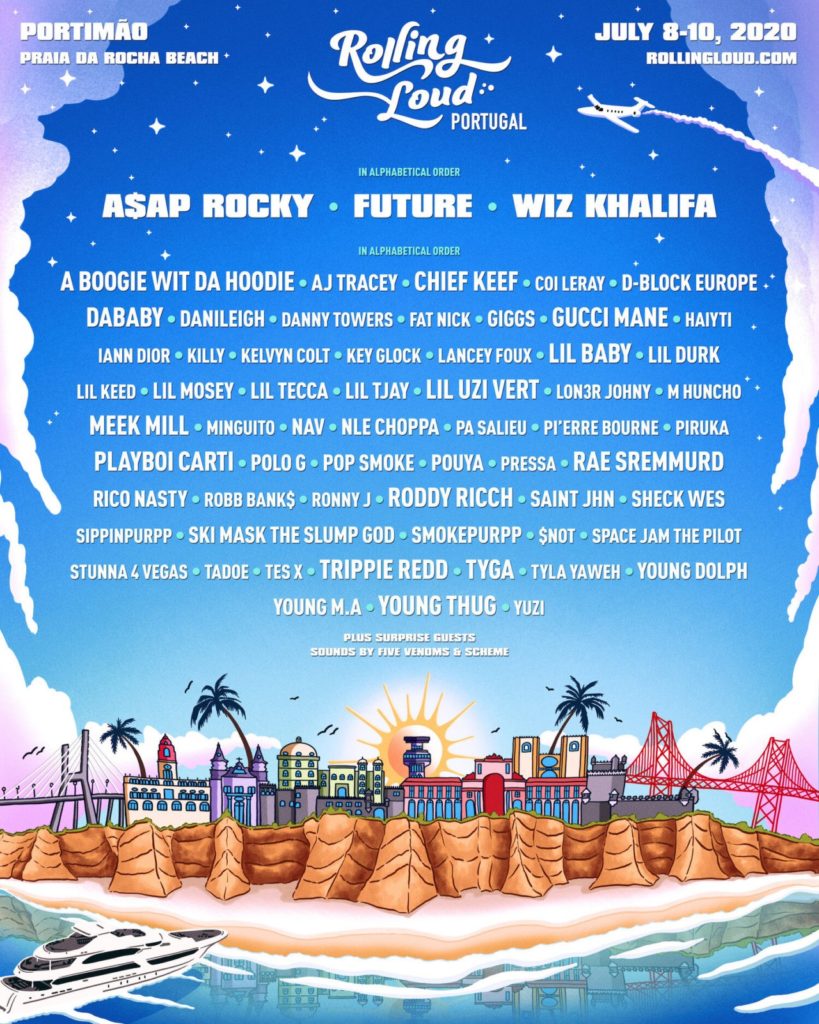 The music festival Rolling Loud has revealed their full lineup 2020 with the main headliners ASAP ROCKY, FUTURE And WIZ KHALIFA. This time the Rolling Loud will take place at Europe, & the dates will be July 8-10, 2020.
Tariq Cherif and Matt Zingler, the co-founders of Rolling Loud, said that : "After five years of building our audience in the US brick-by-brick, it was time to bring the party to our friends in Europe. The location on the beach in Portugal is the perfect spot to kick off our European invasion."
Read More :- Creamfields reveals phase 1 lineup 2020 with headliners martin garrix, calvin harris, timmy trumpet & many more
The world's largest hip-hop festival has become a key festival fixture in the US since debuting in 2015, with past editions being held in LA, Oakland and New York City. This year's flagship Rolling Loud Festival will take place in Miami in May.
Check Out The Twitter Post Here :
Read More :- Why The Rolling Stones Logo Lights Up On Terminal…
Rolling Loud is a recurring music festival held in the United States of America.
Stay Tune With Siachen Studios For More Latest Updates And News.