Olney has died at age 71 while performing on stage on Saturday evening
The singer and songwriter at first went said 'I'm sorry' then went silent
David lowered his head to his chest causing his fellow musicians to think he was just taking a break while on stage
Doctors 'were all working so hard' to revive musician
On Sunday it was stated on his website that the artist experienced a heart attack
Singer-songwriter David Olney has died after falling silent and dropping his head in the midst of a performance at the 30A Songwriters Festival in Florida.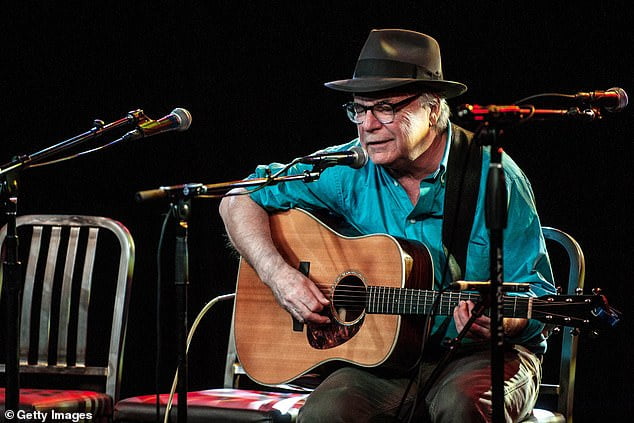 Olney, 71, simply became still on his stool on Saturday night, leading some audience members and even the musicians beside him to think he was simply taking a pause before they realised what had happened.
The singer-songwriter was giving his second festival performance of the day as part of an "in the round" song-swap show.
Performer Scott Miller described the harrowing scene in a Facebook post.
"David was playing a song when he paused, said 'I'm sorry' and put his chin to his chest. He never dropped his guitar or fell off his stool. It was as easy and gentle as he was. We got him down and tried our best to revive him until the EMTs arrived.
"The world lost a good one last night. But we still have his work. And it still inspires. And always will. RIP."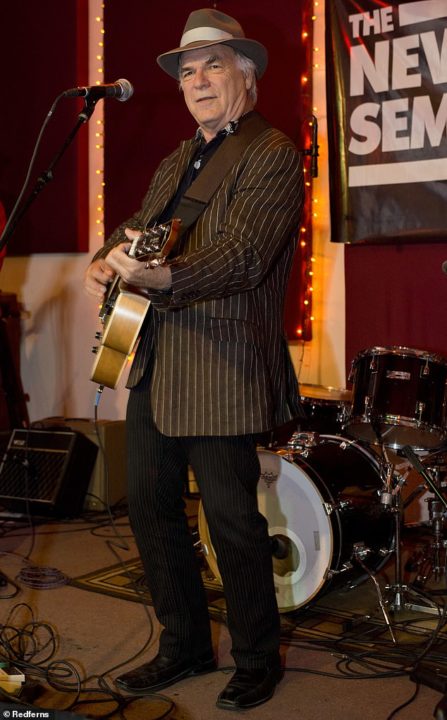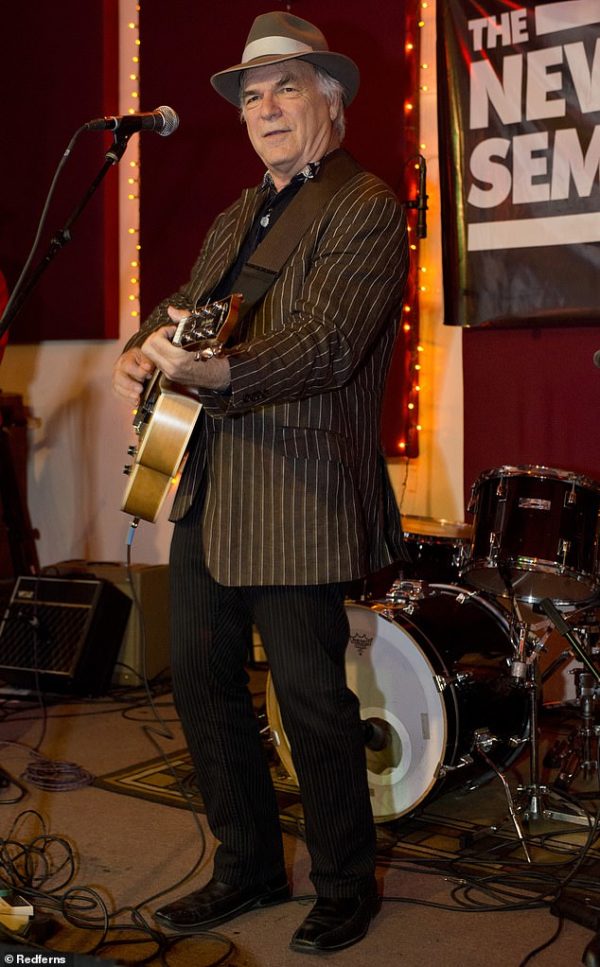 Amy Rigby, who was also on stage with Olney at the time, wrote a separate Facebook post with her own moving account of what happened.
"He was very still, sitting upright with his guitar on, wearing the coolest hat and a beautiful rust suede jacket… I just want the picture to be as graceful and dignified as it was, because it at first looked like he was just taking a moment," she wrote. "We all lost someone important last night."
Olney became a key member of Nashville's music scene after moving there from his native Rhode Island in 1973. Regarded as an "Americana pioneer", he produced more than 20 albums, including 2018's This Side or the Other.
30A festival producer Russell Carter wrote: "David was loved and highly respected by all who knew him, including his fellow musicians and his multitude of fans."