Swedish music streaming company, Spotify, and Universal Music Group strikes the new global licensing deal. Spotify this morning announced a global, multi-year licensing agreement with Universal Music Group, which secures the label's catalog for streaming rights.
The deal will allow Universal, the world's largest record label which reps the likes of Lady Gaga, Taylor Swift, Drake, Kanye West, and much more popular artist to promote its artists on Spotify's platform and be an early adapter of the streamer's new technology. Terms of the deal weren't disclosed.
MUST-READ – Now Soundcloud Offers AI Mastering at $4.99
Spotify And Universal Music Group Strike New Global Licensing Deal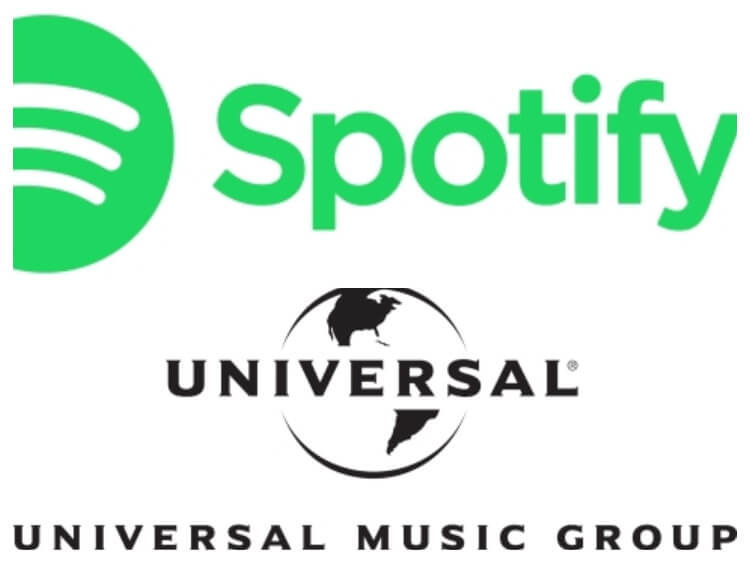 According to both companies, the partnership will give UMG the ability to "deepen its leading role as an early adopter of future products" on Spotify's platform and "provide valuable feedback to Spotify's development team." The record company will also collaborate on "state-of-the-art marketing campaigns across Spotify's platform."
Spotify chairman and Chief Executive Officer Daniel Ek said the deal will help his company "advance artists of all stages in their careers."
READ MORE – Elon Musk's Neuralink Chip Would Directly Stream Music Into Your Brain
"With this agreement, UMG and Spotify are more aligned than ever in our commitment to ensuring the entire music ecosystem thrives and reaches new audiences around the globe," said UMG chairman and CEO Lucian Grainge.