The music artist, STRAVY has released his debut single 'Better' with daisy maize. This is the 2nd record off of the 4th track EP that will be coming out at the end of this year. Listen to the full song below.
This song is about looking forward to better days, and we hope this song inspires you to keep striving to make every day a better day than the last. A groovy deep club house cut, 'Better' is complemented by daisy maize's vocals and poetic lyrical writing style. This groovy bassline track and inspiring vocals really drive the bassline into a progressive clubhouse record – showcasing a strong vibey yet highly danceable record.
MUST-READ – 10 Artists who raised their voice through Protest Songs
STRAVY said, "This track started with daisy's single 'better than this spaghetti' which just dropped last month and it is a beautiful record. I love that she makes all these artworks and wicked visualizers for our music as it makes each single that much more special and unique. The writing style daisy has is perfect for my taste and it inspired me to put my own spin on what she originally produced.
"Her debut single 'save me' has over 50k plays on Spotify." STRAVY added, "Working on that record I got inspired to make 'no rewind' which is the first single off the EP coming later this year from me. The pitch of her voice and the style of singing is exactly what I enjoy about deep bass house music when I started making it 10 years ago… I can't really explain it. It comes naturally to me. This certain European house energy record is a worthy addition to any house playlist, or USB if you're a DJ."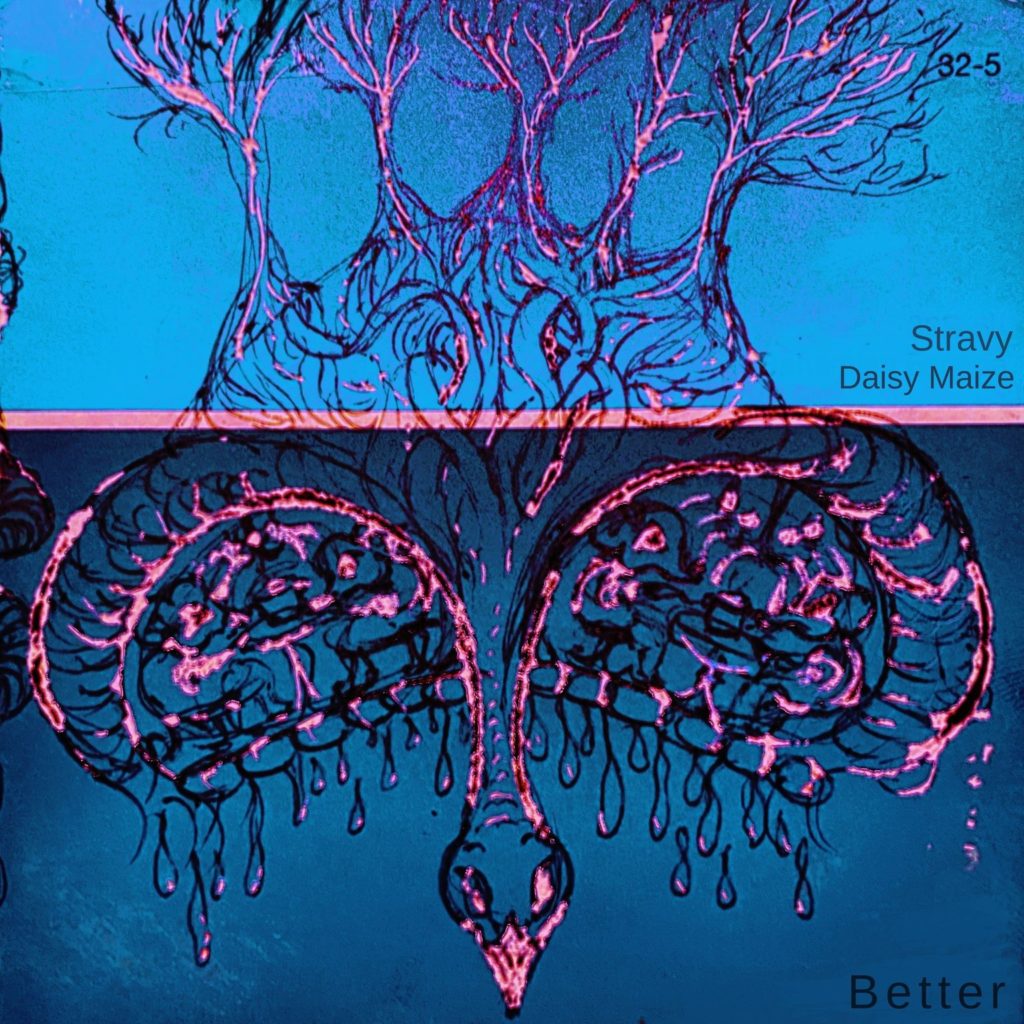 READ MORE – 10 Best Music Production Schools in the World
The first track STRAVY and Daisy Maize released together (as Plumpy and daisy maize) were 'save me' on April 22nd, 2020, which has received 50k+ plays across streaming platforms. They're both influenced by Kaskade, deadmau5, Laidback Luke, Morgan Page, and more. Stravy has spent most of his time in Chicago during his early years while daisy was studying at Lyme Academy College of Fine Arts in Old Lyme, Connecticut.
As a solo artist, Stravy has remixed for X Ambassadors, Baby E, Grayson Chance, TyDi, and The Arkells just to name a few, as well as released on a number of labels including Young Money, Interscope, Armada, Trap Nation, and more.
Straddling between witch house and experimental electronic records, daisy maize has released a total of 10 records since her debut of 'save me' and has premiered few others on 'Emerging Artists Hour' – Soundcloud Radio on Dash radio. She released a single and a 4 song EP with a MadDecent artist Plumpy on his new label imprint – Plump Records.
'Better' marks the next chapter of what promises to be a fruitful collaboration between the two.
READ MORE – 10 hit songs became meme material
Listen To Stravy New Single 'Better' With Daisy Maize Here
Pre-Save Link: https://www.gate.fm/j0xZrLy
Stravy – Instagram | Soundcloud | Spotify
Daisy Maize – Instagram | Soundcloud | Spotify