Zach Donnelly releases new R&B/Soul single 'Rolling Stone' after the experience of a breakup. 'Rolling Stone' has emotive vocals and compelling, vulnerable lyrics, he draws inspiration from his own life experiences.
"Rolling Stone is about a real breakup I experienced. Love can be so hard sometimes that a rolling stone might as well roll off a mountain and crush you. It's the kind of love you can't seem to get over. The pain of rejection and having given yourself up intemently with someone who later says they never loved you. You hate them because you love them. In other words, you hate them because they played you to be a fool and you caught feelings for someone who never took you seriously," said Zach Donnelly.
Read More – Record Label Illionaire Records Closes After 10 Years Of Operation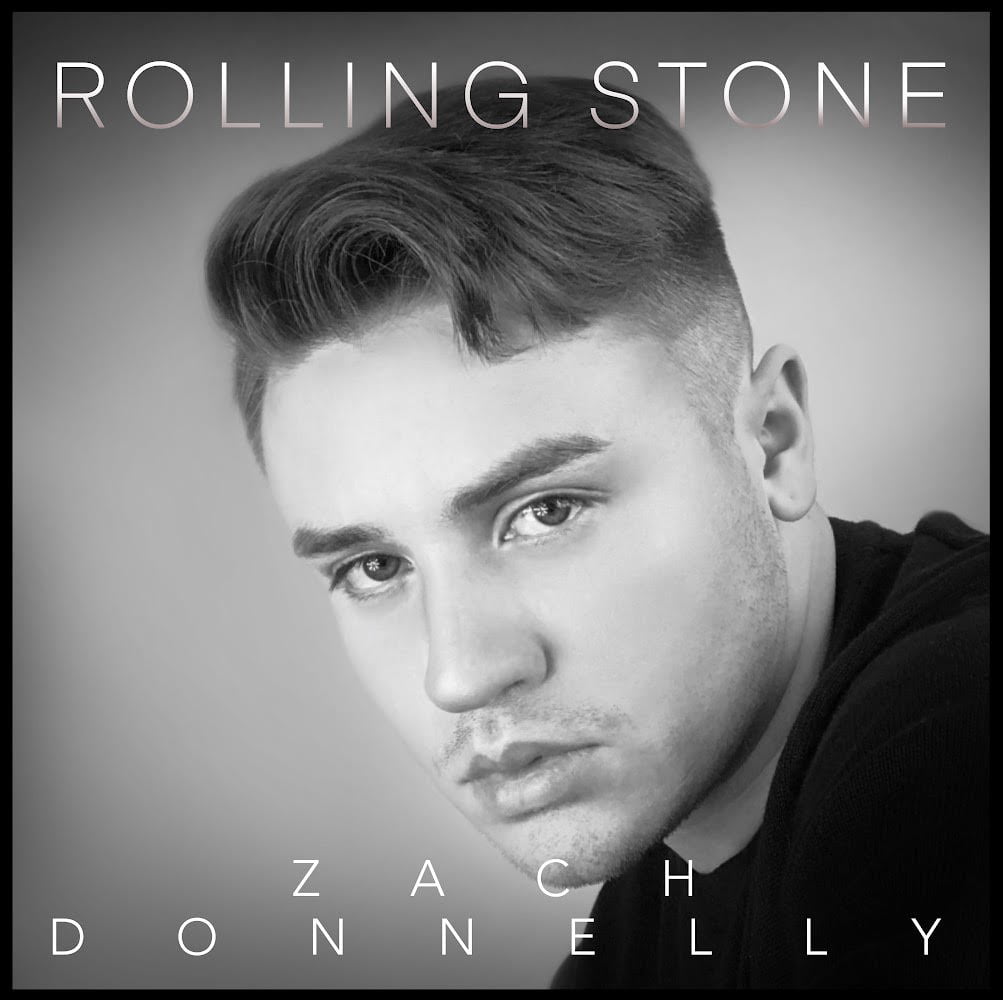 Zach Donnelly grew up in a small-town America. The youngest of his birth mothers' six kids, he had more than his share of rough times. At the age of one, his mother left with him as a baby, hoping his father would follow. However, his father later remarried, had two more children, and took Zach back. His family was constantly on welfare and living in poverty, making Zach's future not look so bright. He was super shy and timid, not knowing how to believe he deserved love. 
Read More – Apple Music Launch 'Africa Rising' Talent Discovery Program For African Musicians
Knowing he was gay at just the age of five, Zach always felt he was in this world alone. Feeling neglected at home and tormented at school, Zach had no safe place. At the age of eight-teen, Zach was faced with homelessness. While homeless, he was taken advantage of, resulting in a traumatic rape committed by two men. At the age of twenty-three, Zach's mother was murdered sending him into a deep depression.
Her murder ultimately pushed him to break the cycle of abuse in his life. Although there never seemed to be a sign of relief for Zach, he discovered music and used it as his safe place. No one would listen to him or try to understand his emotions. He felt he could do that through his music. It's Zach's belief that music shares a story and inspires others to rewrite theirs.
Zach made this statement, "Before you ever make an appearance, you must first feel secure in yourself. I was forced to be okay with being alone at a very young age. I learned to love myself because no one else would. Don't let them think you're bothered. Just tell your story".
Read More – Drake Will Be On DJ Khaled's New Single
Connect With Zach Donnelly –
Instagram – https://www.instagram.com/zachjdonnelly/
Facebook – https://www.facebook.com/zachdonnellymusic
Twitter – https://twitter.com/ZachDonnelly7