Short Read –
The TikTok's parent company Bytedance has launched a new music streaming app called 'Resso' in India.
The app facilitates consumers to connect, express and engage through music.
"Our philosophy is to allow our users to interact through our platform with music and artists," said Hari Nair.
Resso is over traditional music streaming apps include social sharing for expressing themselves.
The app allows users to create 'Vibes' – a tool to express how they feel about a track they love in the form of a video, gif or a picture
Must Read – Now User Can Upload Track Via Mobile On SoundCloud
Full Article –
The TikTok's parent company Bytedance has launched a new music streaming app called 'Resso' in India. The app facilitates consumers to connect, express and engage through music.
"Our brand philosophy is extremely unique and we believe that an offering such as ours doesn't exist in the market," said Hari Nair, Head of Music Content & Partnership, Resso India, "Our philosophy is to allow our users to interact through our platform with music and artists – an unparalleled social streaming experience. We understand our audience and know what they want, and our app gives them the platform to use music as a medium to connect."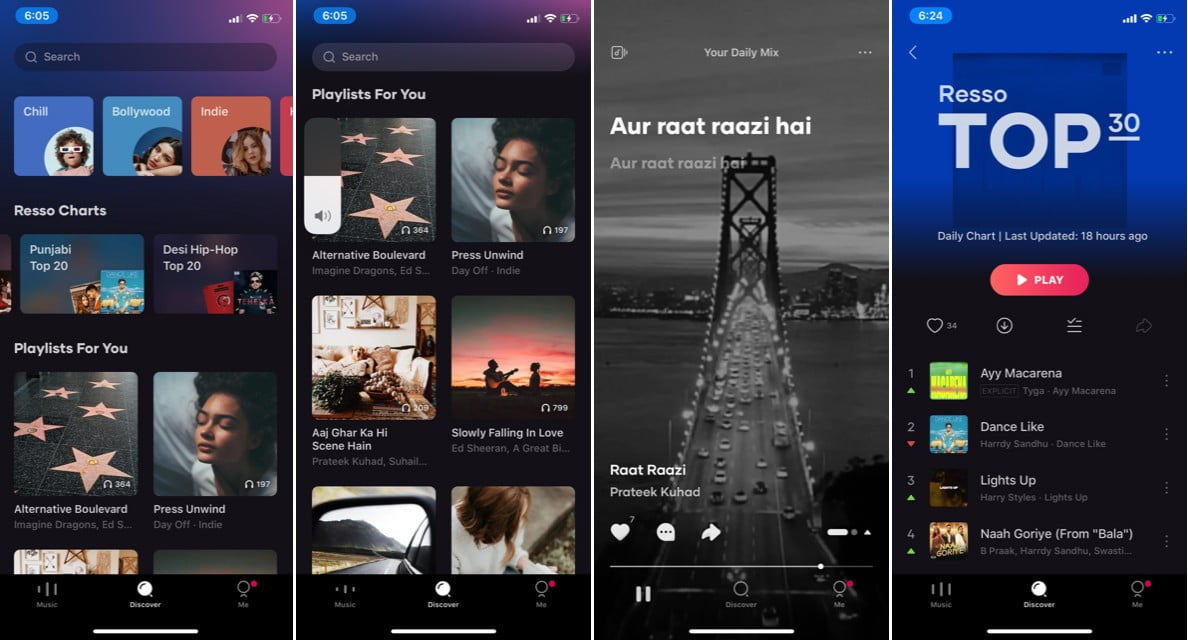 The app allows users to create 'Vibes' – a tool to express how they feel about a track they love in the form of a video, gif or a picture along with words to say something along with it. 
The Resso app is over traditional music streaming apps include social sharing for expressing themselves via shareable user-generated content, songs through music accompanied gifs, lyrics and videos in addition to allowing users to like, comment, share and follow songs, lyrics, and playlists. 
This app is available only on the App Store for iPhone and iPad, Click here. The app will be available on an android phone soon.
Read More:- Now Songwriters Get Their Own Page On Spotify
Stay Tune With Siachen Studios For More Latest Updates And News.