Which we are waiting for, that festival has revealed the stage host lineup, yes the world famous music festival Tomorrowland has revealed their 2020 stage host list. Check out the post below.
Read More :- Tomorrowland belgium 2020 teaser out now. Watch here.
So guys get ready to rock, Grub your tickets and make plan your weekend with Tomorrowland. Stage will takeovers by Carl Cox, Nervo, Netsky and more, added with this Amelie Lens' Exhale and Sunnery James & Ryan Marciano's Sexy by Nature, and the list goes on. 
Tomorrowland shared the image on twitter and said :- "These wonderful stage hosts will serve you their incredible sounds at Tomorrowland 2020. Lineup following soon…" .
Here is the tickets line, We can Pre-Register for the Ticket Sale by signing in to your account or creating one at by clicking this link : https://my.tomorrowland.com
The Reflection of Love: Tomorrowland 2020 Hosts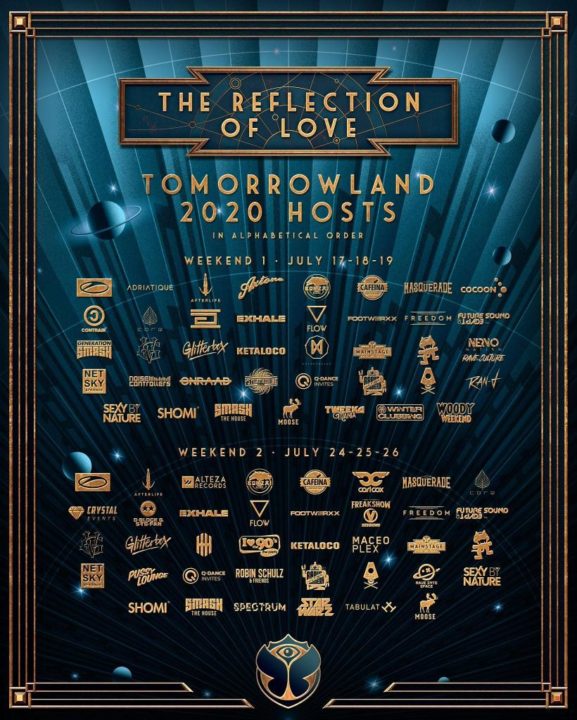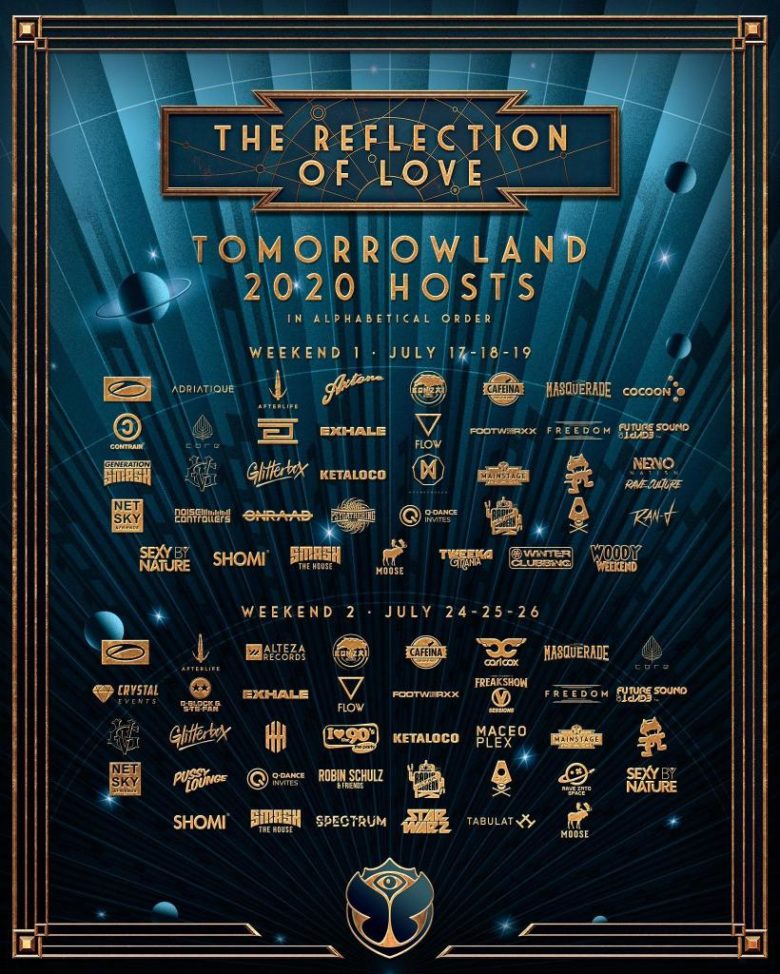 Check the post here below.
Tomorrowland is a Belgium electronic dance music festival held in Boom, Belgium. Tomorrowland was first held in 2005 and has since become one of the world's largest and most notable music festivals. It now stretches over 2 weekends and it usually sells out in minutes.
Stay Tune With Siachen Studios For More Latest Updates And News.