The talented DJ & Producer duo Twinsparks has released their debut heavy bass track named 'Breathe' on heavyweight record label UFO Recordz. Listen to the full track below.
The track is available on all major streaming platforms. Check out a few words from Twinsparks themselves below and get connected on social media platforms to stay up-to-date with the latest in new music by this talented duo.
MUST-READ – How to build a successful team as a DJ or Artist 
''Hey guys, first of all, we want to thank you for the opportunity to be able to share our story with you! We are Twinsparks, DJ and Producer Duo formed by Erick and Milovan, from Croatia and Serbia. We met on Instagram. We collaborated and were sending each other ideas and we clicked immediately and since we were working so well together it seemed logical to form a group project.
"We started our journey together at the beginning of 2020 and have made a lot of tracks since then. We have released a couple of tracks that have been doing really well online like our remixes 'Prisionera', 'Bilionera', and 'Like Rihanna' that have over 1 million streams. We can say that our biggest inspiration in the whole music industry is Hardwell.
"We're trying to make a lot of different genres and not sticking to just one. We want to show the world who we really are through our music production. We have big projects coming soon so stay tuned and keep an eye on our Instagram page where we will announce our new releases.''
Twinsparks Brand New Track 'Breathe' On UFO Recordz
Twinsparks 'Breathe' is out now on UFO Recordz! Like this track? Stream & Download the full track by clicking here.
READ MORE – Watch Justin Bieber Appears In Drake & DJ Khaled's New Video "Popstar"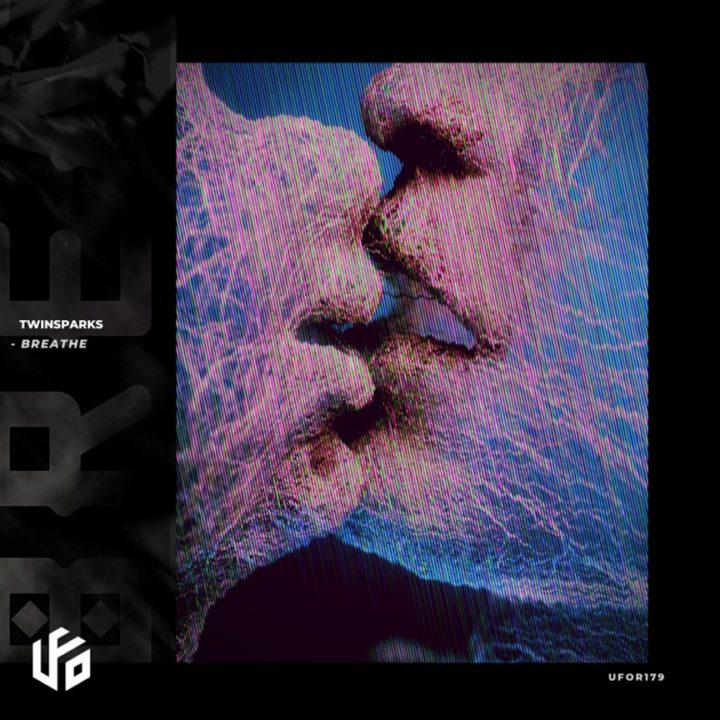 About Erick:
Hey guys, my name is ErickGardina. I was born on 21st April 1998 in Croatia. When I was 10 years old I moved to Italy and lived there for 8 years but moved back to Croatia. I am a part of the Twinsparks duo. We started collaborating and emerged together in 2020.
Since then we made 1000 ideas and a lot of projects. Some of our songs like Bilionera, Prisionera, and Like Rihanna made quite a big success, and EP I am Free has over 200.000 streams on Spotify so far. As far as I can remember I have always loved music. Since my early teenage years, I started being interested in making my own music, finding my sound.
A big part of my music journey makes Hardwell music and his songs. In a way, he was one of my biggest inspirations to start and keep going and still is. I would like to say that my sounds and music style has evolved throughout the years and I found in which direction I want to go but also love to explore new sounds and incorporate that in my music. Quarantine gave me the opportunity to fully invest all my time and energy into creating new songs.
READ MORE – NOT.ME & EightBlue Releases New Song 'Your Love' On UFO Recordz
About Milovan:
Hey, my name is Milovan and I'm from Serbia. I was born in Belgrade on 9th September in 1998. I was always in love with music since I was a kid, always playing with instruments. In 2013 Hardwell and Dyro released a track named "Never Say Goodbye" and I immediately fell in love with it and from that moment I knew that I wanted to be involved in House Music.
I was discovering myself (and still am) in a lot of different ways, just making music that I like and I think that is the best part of myself. So time passed and I started thinking 'Why don't I go full time into music ?' I started doing ghost production. I have ghost produced a lot of tracks since then for several artists and a lot of them became really good hits.
Since the quarantine started, I was locked in the studio all day working on new music and found Erick on Instagram. We were sending each other ideas for the track and we clicked immediately, so we started working as a duo that is today, Twinsparks. Really love what I do and can't wait to show the world our new music.
Follow Twinsparks & UFO Recordz on Social Media Platforms
Twinsparks: Facebook | Instagram | Soundcloud | YouTube
UFO Recordz: Website | Facebook | Instagram | Twitter | Spotify