Want to look like Ariana Grande here you will able to understand how Ariana Grande's makeup and maintain her look and there is no need for a make-up artist all you need is little practice and to understand the basic make-up tips mentioned below from our make-up artist.
What Things are you need before makeup – We all know we need the best products for makeup, but there are a lot of products available in the market how to choose that is a big question. I think you only should know what Ariana Grande uses.
MUST READ – Must See Gorgeous Ariana Grande Wedding Pictures 
Once makeup artist of Ariana (Refinery29) said "I'm always changing up my brands and products, but right now my favourites are Smashbox Jetset Waterproof Eyeliner and Nudestix Rock N' Roller Eyeliner Ink." that's why I said earlier I think you only should know what Ariana Grande uses because their makeup's artist tried so many things every single day.
10 Tips From Ariana Grande Makeup Artist
1 – Before Ariana Grande Makeup – Clean And Moisturize Your Face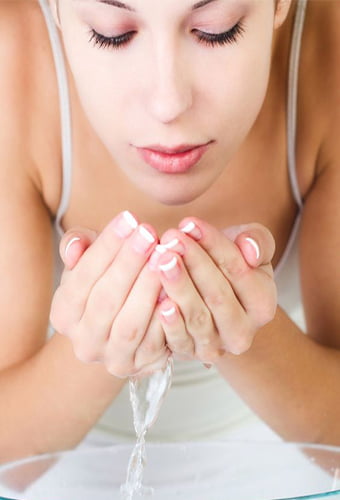 Use lukewarm water to wash your face. To help balance out your skin tone, use a gentle and light cleanser. This will also aid in the smoothing of your skin. If you don't have any significant skin issues, finding a cleanser that matches your skin's pH balance is great. Generally, the Ph of the skin is between 5-6.
REMEMBER –
If you have sensitive skin, stay clear from cleansers that include glycolic acid, as it can cause irritation and redness.
2. If you have acne-prone skin, a slightly more acidic cleanser will helps your skin kill bacteria.
MUST READ – 10 Ariana Grande Without Makeup Photos Will Surprise You 
2 – After Cleaning Apply PRIMER On Face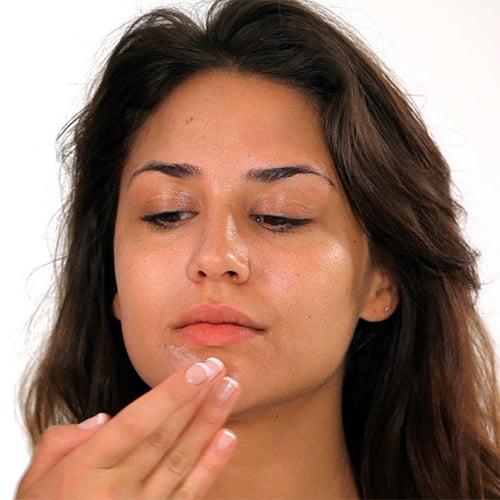 Primer's main goal is to smooth out the skin and make it appear more polished and even. Consider it similar to priming your skin to create a canvas for the makeup you'll be applying. Primer smoothes the skin by filling in pores, blurring blemishes, and filling in wrinkles.
REMEMBER –
Always ensure to use a proper moisturizer before you apply primer.
"Eyeliner and eyes, in general, are the main focus of our appearances,"
3 – Applying Eye Makeup – Ariana Grande Makeup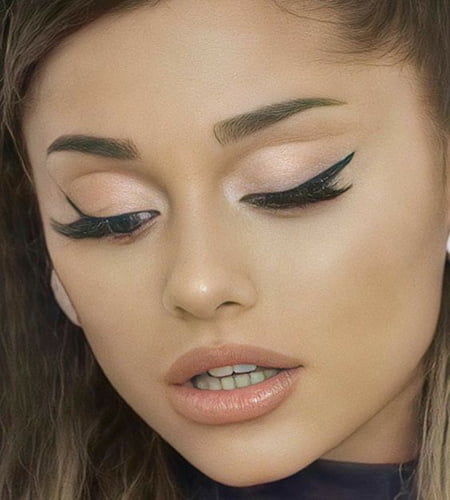 Before applying Ariana's foundation and concealer eyeshadow should do first, any excess that falls below your eyes or onto your cheeks can be wiped away before foundation and concealer are applied.
REMEMBER –
Synthetic brushes are nearly usually preferred over natural-fiber brushes since they are less expensive, easier to clean, and allergy-friendly.
2. Always choose a neutral color and a darker shade.
4 – Now apply Concealer And Foundation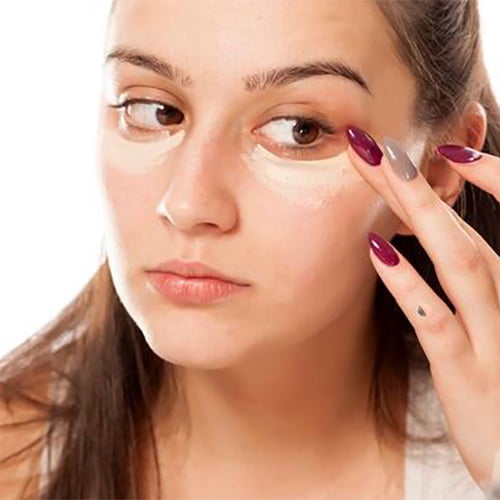 "I've always found that applying concealer after foundation makes considerably more sense," says Robin Black, cosmetic artist. The foundation is supposed to level out your skin tone and hide blemishes, discoloration, and excess redness, it's difficult to know how much concealer you'll need until you've applied your foundation.
REMEMBER – Choose a silicone-based concealer that is a shade or two lighter than your natural skin tone. To cover dark circles and brighten your eyes, apply this product just beneath your eyes.
READ MORE – 12 Stunning Bebe Rexha No Makeup Photos You Must See 
5 – After Concealer & Foundation Apply Bronzer + Blush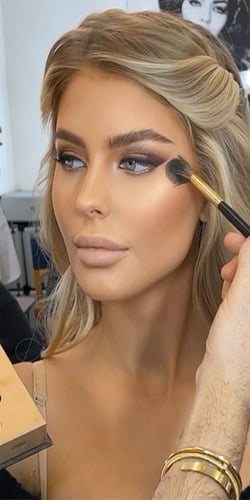 Bronzer is quite adaptable because it may be used as a contour or just to add a burst of warmth to your face. Only add color where the sun would naturally tan your face while using a contour to sculpt your cheeks and jaw.
After bronzer, add a bit of brightness to the apples of your cheeks with shimmery blush. Blush brush until you achieve your desired color.
6 – Now The Time For Highlighter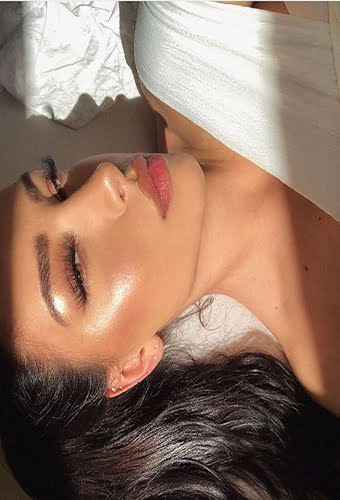 A makeup look isn't complete without some sort of highlighter, whether it's a blazing swipe or a subtle glow. "Highlighter may be used everywhere you want to draw emphasis to something, such as your cheekbones or even your clavicles," explains Maulawizada.
Apply a small amount with your finger to the cheeks and brow bones, or use a fan brush to go all out and pile on the glow.
REMEMBER – Powder highlighters feature a high concentration of shimmer and are a suitable complement for oily skin.
7 – Apply Eyeshadow – Ariana Grande Makeup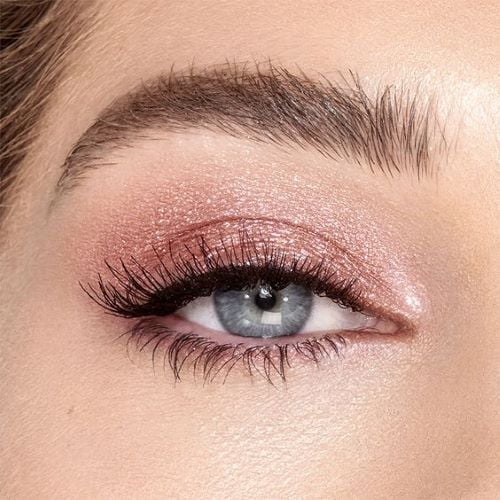 Start with a great brushes don't paint with hand if you want to apply it properly then use proper tools
You may take this foundation colour all the way up to your brow bone for a more dramatic smokey eye, or stop at the crease for a more basic, everyday look, depending on the effect you're looking for.
REMEMBER – Because dark colours attract light, using a darker tone of shadow in the crease of the eye makes your eyes pop by adding depth and dimension in just the right place.
8 – Apply Eyeliner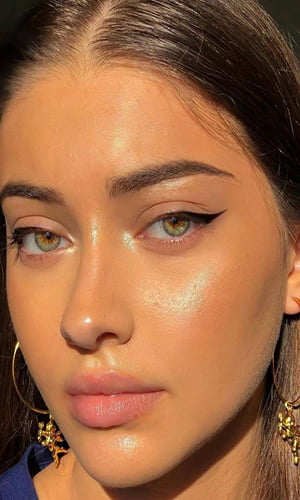 Having a basic black liner in your cosmetic bag for when the mood strikes is always a good idea. Maulawizada prefers to use a pencil eyeliner to add depth and drama to her eyeshadow. It can be used to produce a larger lash base by sprinkling it between lashes.
Create precise lines or sharp wings with the liquid eyeliner side.
REMEMBER – If you are a beginner then do not start with liquid eyeliner. Apply it after little bit of practise and practise need patience.
MUST READ – 16 Pictures Of Cardi B Without Makeup That Will Shocked You
9 – Apply A Generous Amount Of Mascara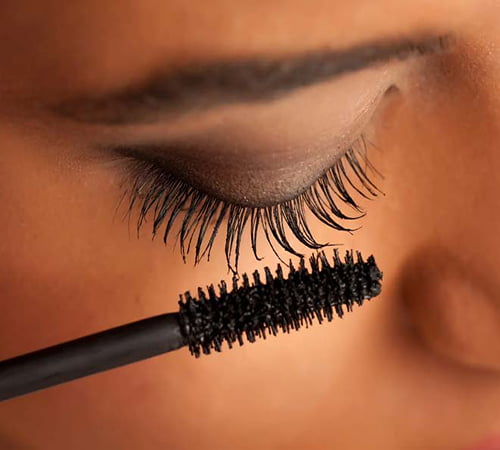 Bring out your mascara. Pull and twirl the wand from the roots to the tips of your lashes to apply mascara to your lashes. Apply multiple coats of mascara to each lash set.
10 – Apply A Nude Lipstick – Ariana Grande Makeup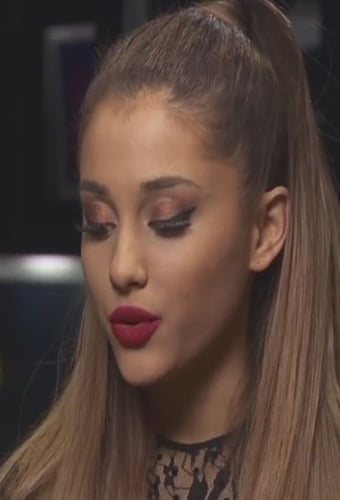 First the lips should be clean, and fresh to apply a nude colored lipstick to your lips.
By using a nude lip liner to outline and fill in your lips, you can make them appear fuller and more polished. Apply a gloss to finish the look. Choose a lipstick or gloss with just a smidgeon of colour.
REMEMBER – Always trace and fill lips with liner.