In 2021, after 28 years of music journey, Daft Punk decided to retire. They were inspirations of many people, their groovy music, style, and helmet everything was epic & unique. With singles like One More Time, Da Funk, and Around The World, the trio, which formed in Paris in 1993, propelled the French underground house culture into the mainstream. So, let's find out what Daft Punk real faces looks like.
Also Read: Daft Punk Songs || 20 Best Tracks Ever
Daft Punk was always a huge part of the music industry and also will always be in people's hearts forever. They made music that connected people around the globe, as, where words fail, music prevails.
In a typically intriguing video titled Epilogue, the duo announced the news.
In the video, artists Thomas Bangalter and Guy-Manuel de Homem-Christo bid each other farewell in the desert while dressed in their distinctive robot costumes before one of them self-destructed. Even when leaving they left in style.
Their debut album, Homework, is regarded as a dance music classic. Also, their retro-disco tune Get Lucky, which featured Pharrell Williams and Nile Rodgers, was a worldwide hit in 2013.
The song belongs to their album, Random Access Memories, which was nominated for a Grammy for Album of the Year in 2014. The band has generally kept a quiet profile since then, but they worked with R&B sensation The Weeknd on two tunes in 2016, Starboy and I Feel It Coming.
Also Read: Daft Punk Break Up After 28 Years
Daft Punk Real Faces
Even though they retired this did not eliminate the desire to see how they appear in person. The good news is that they've been caught without a helmet multiple times, though it's never been confirmed by them. There are plenty of old videos from when the idea of Daft Punk helmets was still a long way off. The following video is an interview with them from 1995, in which they are seen without their masks.
DJ, Daft Punk's most recent and official real faces reveal came in 2015 when sculpted faces by French sculptor Xavier Veilhan were shown. According to stories, Xavier had to personally approach the two and persuade them to take off their masks in order for the sculpture to be completed. Instead of helmets, the two wore sunglasses and posed with their hands in the sculpture's pocket.
Must Read: Daft Punk Unleash "TRON: Legacy – Complete Edition"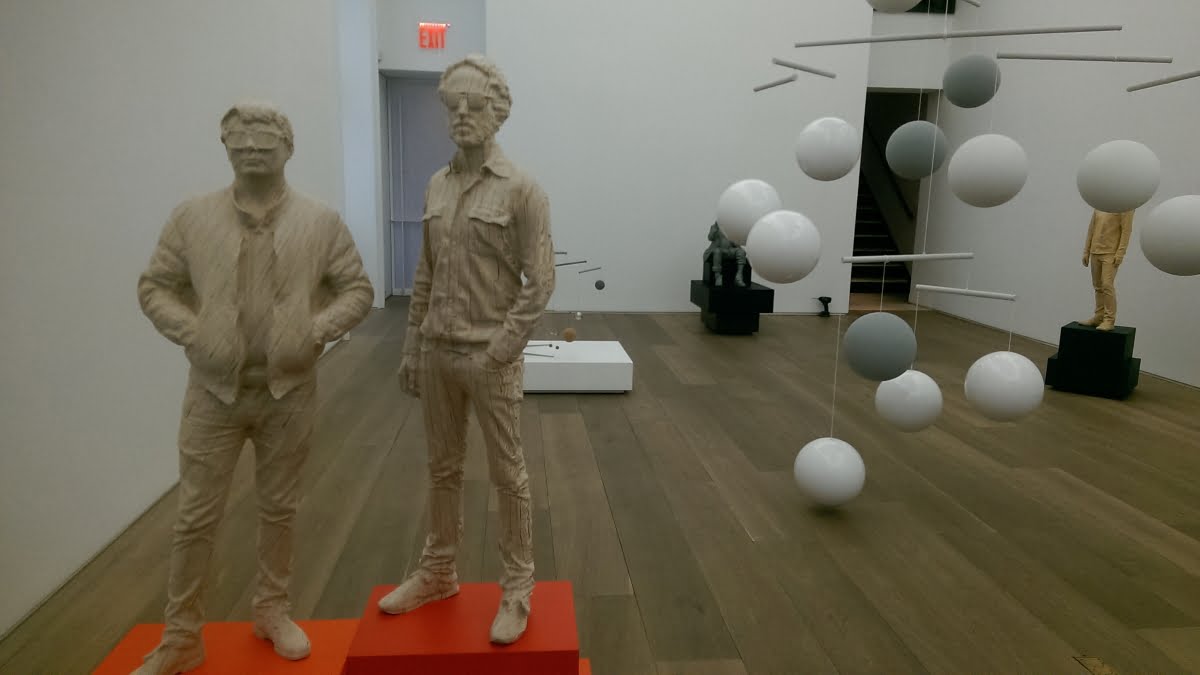 Daft Punk doesn't like showing their face as they are shy and like to live their life normally. They will always be remembered as the King of Dance Music.