Hello folks! Hope you are doing well. Today's post will unveil the truth about How did Eazy-E die. Eazy-E is one of the most influential rappers of all time. He has been an inspiration to many artists. The rapper rose to prominence as a member of the prominent hip-hop group N.W.A. Later, he kickstarted his solo career after having disputes with other group members.
Eazy-E's lyrics often portrayed the raspy realities of street life and social issues. The media criticized him for his controversial rap feuds. However, the rapper was also involved in business ventures. In fact, he owned a clothing store, "The Compton Swap Meet" and invested in real estate.
How Did Eazy-E Die? Reason Behind His Death
Let's consider How did the rapper Eazy-E die. What's the cause of his sudden death? Eazy-E died at the age of 30. In February 1995, he was admitted to the Cedars-Sinai Hospital for having an extremely bad cough. Doctors diagnosed Eazy-E HIV/AIDS positive. He cleared his fans about his disease in a public statement.
In a statement, Eazy-E said about AIDS that "I'm not saying this because I'm looking for a soft cushion wherever I'm heading, I just feel that I've got thousands and thousands of young fans that have to learn about what's real when it comes to AIDS," "Like the others before me, I would like to turn my own problem into something good that will reach out to all my homeboys and their kin. Because I want to save their asses before it's too late."
One month after the diagnosis, Eazy-E died from AIDS-induced pneumonia on 26 March 1995. He was just thirty years old at that time. He was buried at Rose Hills Memorial Park, Whittier(California). His last piece of music, "Str8 off tha Streetz of Muthaphukkin Compton" released posthumously.
His untimely death shocked and saddened the industry and fans around the world. He will always be alive in the memories of his family, friends, and fans.
READ MORE- How Did Bob Marley Die? 15 Fascinating Facts About Him
20 Engrossing Facts About Him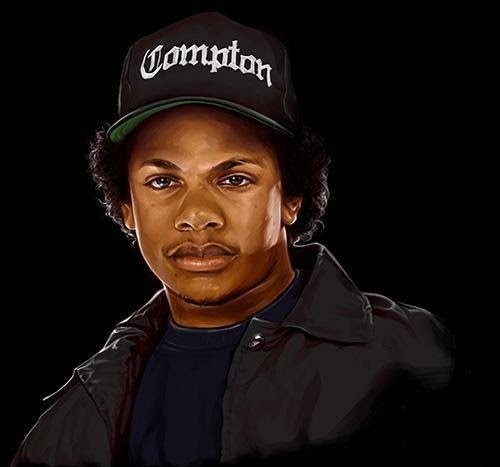 We have discussed above the reason how did Eazy-E die. Now, let's know more fascinating facts about the late rapper given below.
1- The rapper is famous for his stage name Eazy E while his real name was Eric Lynn Wright.
2- He played a pivotal role in popularizing gangsta rap and was one of the pioneers in the West Coast hip-hop scene.
3- Eazy-E co-founded the group N.W.A. alongside artists Ice Cube and Dr Dre.
4- N.W.A debut album "Straight Outta Compton" is one of the greatest and most prestigious albums ever.
5- He founded his record label Ruthless Records with the music manager businessman Jerry Heller.
6- His music reflects life's realities in Compton and issues like police brutality, gang violence, and racism.
7- Apart from rapping, talented artist Eazy-E wrote and produced music.
READ MORE- How Did Prince Die? 20 Facts about Him
8- Eazy-E earned the title "Godfather of Gangsta Rap" because of his significant contribution to the genre.
9- He released his debut album Eazy-Duz-It which went double-platinum.
10- After he dropped out of high school, he supported himself by selling drugs on the streets.
11- Eazy-E earned a lot from drugs. But, he left the illegal work after his cousin died.
12- He was the owner and CEO of the independent record label "Ruthless Records".
13- Eazy-E left the group N.W.A. due to a feud with Dr Dre and Ice Cube. They headed for solo careers after the band disbanded.
14- In 2016, he was inducted into the Rock and Roll Hall of Fame as a member of N.W.A.
15- The biographical film Straight Outta Compton released in 2015 depicts his career and life.
16- Eazy- E has seven children from his different relationships. His daughter Erin Bria Wright is also a rapper and singer.
17- His sudden death due to AIDS brought attention to the disease and increased awareness.
18- He was one of the most controversial artists in the music industry due to his explicit and contentious lyrics.
19- After his death, he was buried in a gold casket. More than three thousand people attended his funeral.
20- Eazy-e was famous for his iconic dressing style, wearing jackets, dark sunglasses, and hats.