Hey buddies! Do you want to know How Did Mac Miller Die? No need to go anywhere, here you will get to know the answer and 15 amazing facts about him. Famous rapper and singer Mac Miller has gone too soon. He died at the age of 26. Miller earned critical acclaim and a dedicated fan base throughout his career.
Without any further discussion, let know How did Mac Miller Die? Let's consider the reason behind Mac Miller's sudden death. Reports say his personal assistant found him unconscious at his home in Studio City on 7 September 2018. Later, paramedics declared him dead. In November 2018, Los Angeles County Coroner's Office declared that he died from an accidental overdose of drugs due to mixed drug toxicity of cocaine, fentanyl, and alcohol.
READ MORE- How Did Aaron Carter Die? 15 Engrossing Facts About Him
Miller had been involved in various legal issues including drug possession, driving under the influence, and hit & run, etc. Moreover, Mac Miller was open about his depression and substance abuse. During his Macadelic Tour in 2012, he started taking Promethazine to reduce stress. He gets addicted to it. He stated to Complex Networks, "I love Lean; it's great. I was not happy and I was on lean very heavy. I was so fucked up all the time it was bad. My friends couldn't even look at me the same. I was lost."
Later, he quit the consumption of Promethazine before his reality show. Mac Miller was one of the rising stars of America. He also produced records under the name "Larry Fisherman". His death was a great loss for the music industry and he continues to be celebrated for his contributions to hip-hop and his unique voice.
15 Amazing Facts About Mac Miller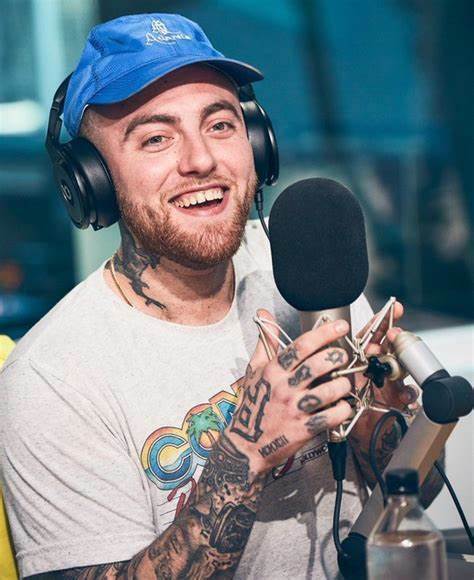 We have discussed How did Mac Miller die. Now let's know some amazing facts about him. Here are the 15 most enthralling facts about Mac Miller.
READ MORE- How Did Fleetwood Mac's Star Christine McVie Die
Artist Mac Miller's real name is Malcolm James McCormick.
Mac Miller started rapping when he was just fourteen years old.
He attended Taylor Allderdice High School in Pittsburgh, where he befriended artist Wiz Khalifa.
After his death, he was nominated for a Grammy Award for his album "Swimming" in 2019.
He was also a record producer who worked on his own music and other artists such as SZA and Vince Staples.
Mac Miller struggled with substance abuse and he was frankly open about this. In 2016, he went to rehab to get rid of his addiction.
Miller has collaborated with some renowned artists such as Kendrick Lamar, Ariana Grande, and Anderson Paak.
He was a huge fan of basketball and love sports a lot. He played on his high school basketball team.
His first mixtape "But My Mackin' Ain't Easy" was released at the age of fifteen.
He has released five studio albums throughout his short career "Circles", "Swimming", "Watching Movies with the Sound Off", "The Divine Feminine", and "GO: OD AM".
Miller signed with Rostrum Records in 2010. His debut album "Blue Slide Park" debuted at #1 on the Billboard 200 Chart. It made him the first independent artist to reach the chart.
Mac Miller founded the record label REMember Music in the year 2013.
He was also interested in films and directed several music videos.
He was a self-taught musician and excelled at playing piano, drums, and guitar.
Mac Miller was a philanthropist and supported charities including the Pittsburgh Foundation and Make-A-Wish Foundation.