Hey folks! How you are doing? In this post, we will know How old is Hasbulla. We will also consider who is Hasbulla and interesting facts about him. However, the pandemic has affected people badly, but it also witnessed people gaining popularity through YouTube and TikTok videos. Hasbulla is one of them. Isn't it? He is also famous as Little Khabib.
READ MORE- How Old Is Dolly Parton? 10 Interesting Facts About Her
Who is Hasbulla Magomedov?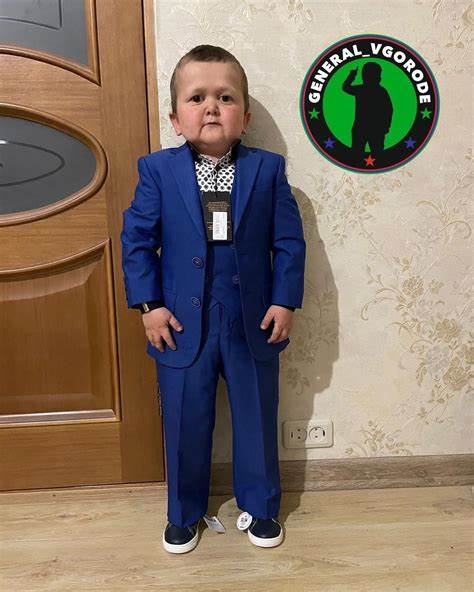 Hasbulla is a social media personality and internet sensation hailing from Dagestan, Russia. Except for his sister, there is no other information available about his family like who are his parents. His distinct appearance and quirks have made him a viral sensation, garnering widespread popularity. He rose to fame with the 2021 TikTok video which went viral.
Various media outlets, such as news articles and YouTube videos, have featured him, showcasing his presence and popularity on the internet. Some of his most famous catchphrases are "I can fight!" and "Bom-bom-bom!" which have become widely recognized and associated with his persona.
How Old Is Hasbulla? What is his Actual Age?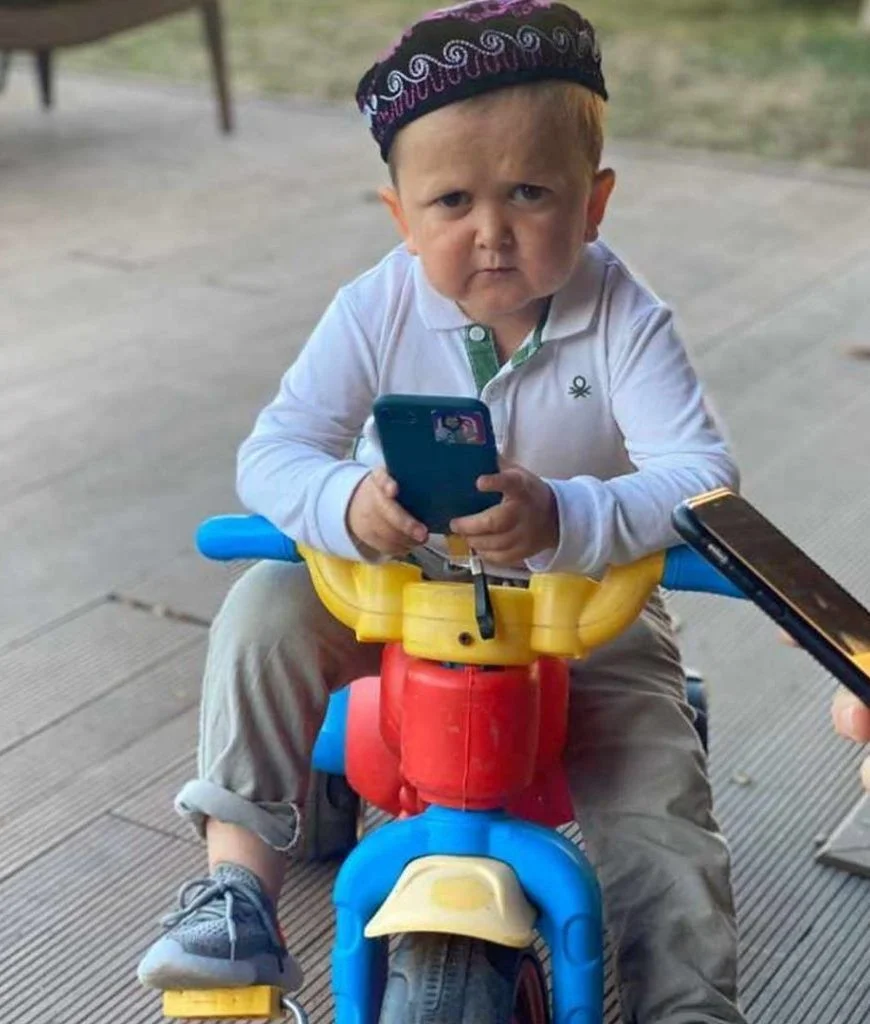 Despite looking short and childlike, Hasbulla is 21 years old. Can you believe it? Yes, it's quite strange. Actually, he has dwarfism, a rare genetic condition due to which he looks like that. You might be thinking how is that possible, let's understand briefly.
Dwarfism can be caused because of various medical conditions. In cases where humans exhibit extreme shortness with proportional body parts, the condition is often linked to hormonal causes, such as a deficiency in growth hormone. Hasbulla shared that doctors have never provided him with a definitive diagnosis for his condition, indicating that the specific cause of his dwarfism remains uncertain.
READ MORE- Who Is Marshmello? 20 Marvellous Facts About Him
25 Interesting Facts About Him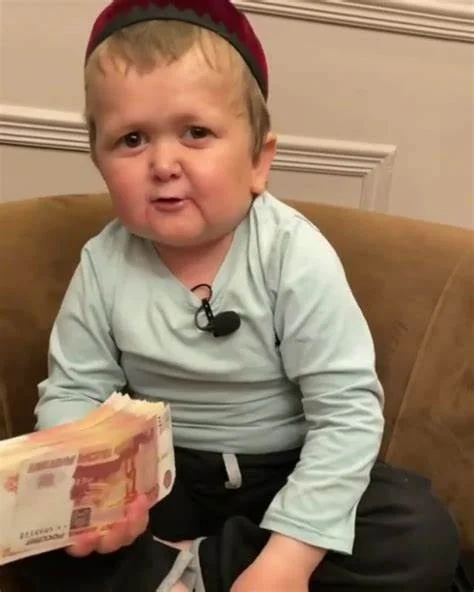 We have discussed his actual age. Now, Let's consider the most interesting facts about the famous internet personality. Here we go.
Hasbulla was raised in Makhachkala, Republic of Dagestan, Russia, and follows the Islamic faith devotedly and belongs to the Dargin ethnicity.
His other popular names include Hasbik, Hasbi, Mini Khabib, and Habibula. While his original name is Hasbulla Magomedovich Magomedov.
Moreover, Hasbulla stands at 3 feet 4 inches(101 cm) tall. His weight is around 18 kg because of dwarfism.
He escaped from an Islamic school, which he didn't like at all. He said it was like a prison. Afterward, he started making videos on the Internet.
He has also collaborated with famous mixed martial arts fighters and personalities including Dana White, Nelk Boys, Shaquille O'Neal, and Khabib Nurmagomedov.
Hasbulla's popularity has been further increased by his interactions with other internet celebrities and social media influencers.
His twin sister Aminat Magomedov has the same inborn disease, dwarfism.
Hasbulla's videos often reflect traditional Dagestani culture and customs.
He is a huge fan of mixed martial arts (MMA) and he admires the famous UFC fighter Khabib Nurmagomedov.
His videos and photos have become incredibly popular as they have been extensively used in memes and remixes across various internet platforms.
He owns a white Lada Riva, which he affectionately named Semerka.
Hasbulla and MMA personality Khabib Nurmagomedov are close friends and they both are from Dagestan.
He has engaged in various ventures, notably allowing his image for use in stickers, cardboard cutouts, and others.
According to The New York Times, Hasbulla is passionate about activities such as shooting guns, driving fast cars, practicing fighting moves, and playing pranks.
He released an NFT Collection in January 2023. The Hasbulla Magomedov NFTs provide holders with exclusive access to Hasbulla's broader Web3 community.
After the video of him copying Khabib Nurmagmadov went viral, he got the name "Mini Khabib".
Despite having a Dwarfism condition, he never underestimates his capabilities and has been always cheerful to fulfill his dreams.
Hasbulla has been involved in charitable events and fundraisers, supporting causes that are dedicated to helping children with disabilities.
His journey to fame serves as a powerful testament to the influence of social media, showing how a distinct and charming personality can captivate the hearts of millions around the globe.
His short appearance, unique voice, and humorous videos featuring MMA fighters set him apart from others.
Renowned personalities like Drake, Donald Trump Jr, Scott Gideon, Jair Bolsonaro, and Shaquille O'Neal are fans of Hasbulla.
In fact, He had a taunting and proclaimed dispute with Abdu Rozik and Uzbek Erali, which became a trending subject in the media.
He prefers to maintain a private life and is protective of his personal space.
Hasbulla signed a five-year promotion contract with the UFC (Ultimate Fighting Championship) in 2022.
Apart from his passion for MMA, Hasbulla has shown interest in other sports and activities. He often engages in friendly competitions with friends in these pursuits.
Hope this post was helpful to you! Don't forget to like and share it. Stay tuned to get more captivating posts.