Hello and thank you for visiting our page, readers! Today I am feeling excited enough to talk about Miley Cyrus and Liam Hemsworth. This will provide you with insights into their relationship timeline as well. And for that, you have to be on our page till the end.
Apart from this, we also have provided brief details about these globally known personalities. Hence, let's dive straight into the blog without any further ado. 
Who is Miley Cyrus?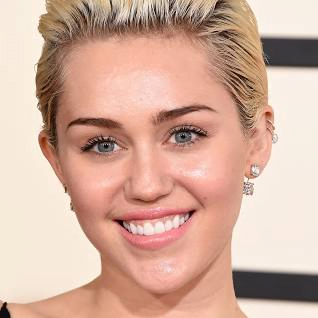 Miley Cyrus, born Destiny Hope Cyrus on November 23, 1992, is an American singer, songwriter, and actress. She gained fame for her role as Miley Stewart/Hannah Montana in the Disney Channel series "Hannah Montana" (2006-2011). The show propelled her to international stardom and established her as a teen idol.
Furthermore, Beyond her acting career, Miley Cyrus has also achieved significant success as a singer. She has released several albums, showcasing her versatility and evolving musical style.
In addition to this, Her breakout album was "Meet Miley Cyrus" (2007), which debuted at number one on the Billboard 200 chart. She achieved further success with albums such as "Breakout" (2008) and "Can't Be Tamed" (2010).
READ MORE – 10 Marvelous Miley Cyrus No Makeup Photos You Must See 
However, her transformation and reinvention as an artist in 2013 garnered considerable attention. Miley Cyrus embraced a more provocative and controversial image, shedding her wholesome Disney persona. Her album "Bangerz" (2013) featured hit singles like "Wrecking Ball" and "We Can't Stop," which showcased a more edgy and mature sound.
Moving on, Miley Cyrus has explored various musical genres throughout her career, including pop, rock, country, and hip-hop. Her music often incorporates elements of personal expression, individuality, and empowerment. She continues to release new music and has collaborated with a wide range of artists in the industry.
Aside from her music and acting career, Miley Cyrus has been involved in philanthropy and activism. She advocates for LGBTQ+ rights, animal welfare, and other social causes. Her advocacy work has earned her recognition and praise.
Miley Cyrus has remained a prominent figure in popular culture, known for her distinctive voice, energetic performances, and provocative public image. She has amassed a large and dedicated fanbase and continues to evolve as an artist.
Who is Liam Hemsworth?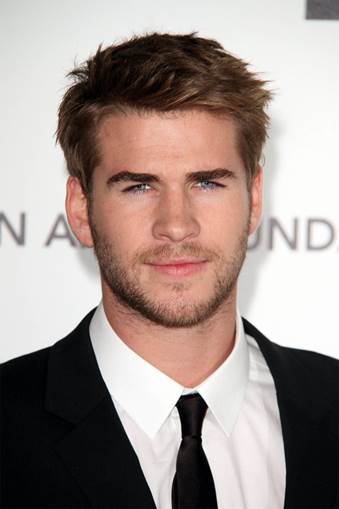 To begin with, Liam Hemsworth is an Australian actor. He was born on January 13, 1990, in Melbourne, Australia. Liam comes from a family of actors, with his older brothers Chris Hemsworth and Luke Hemsworth also working in the entertainment industry.
Furthermore, Liam Hemsworth gained international recognition for his role as Gale Hawthorne in "The Hunger Games" film series, based on the popular novels by Suzanne Collins. His performance in the series solidified his status as a rising star in Hollywood.
However, Apart from "The Hunger Games," Liam has appeared in several other films throughout his career. Some of his notable movie credits include "The Last Song" (2010), where he starred alongside Miley Cyrus (to whom he was previously engaged), "Independence Day: Resurgence" (2016), and "Isn't It Romantic" (2019). He has also appeared in the television series "Westworld."
In the aftermath, Liam Hemsworth has gained a reputation for his athletic physique and action-oriented roles. He has showcased his talent in various genres, including romantic dramas, comedies, and action films.
In addition to his acting career, Liam Hemsworth has been involved in philanthropic endeavors. He has supported organizations such as the Australian Childhood Foundation and the Malibu Foundation, which provide aid and support to communities affected by natural disasters.
Moving on, Liam Hemsworth's personal life has attracted media attention, particularly his high-profile relationship and subsequent marriage to singer and actress Miley Cyrus. The couple separated in 2019 after several years together.
Overall, Liam Hemsworth has established himself as a talented actor in mainstream and independent films. He continues to pursue acting projects and is recognized for his on-screen presence and versatility.
READ MORE – 20 Famous Lesbian Singers Of All Time  
Relationship Timeline of Liam Hemsworth and Miley Cyrus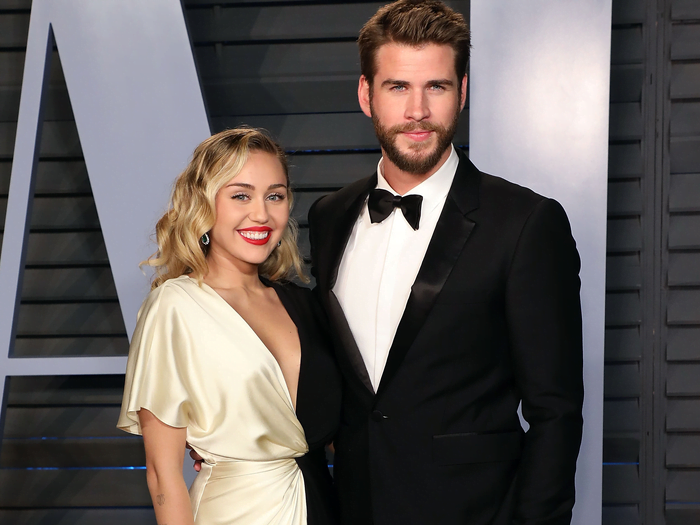 Liam Hemsworth and Miley Cyrus had an on-again, off-again relationship that spanned over a decade. Here is a timeline highlighting the major milestones in their relationship:
2009:
Liam Hemsworth and Miley Cyrus meet on the set of the movie "The Last Song," where they play the romantic leads.
2010:
Reports of a romantic relationship between Liam and Miley begin to surface.
The couple attends various events together, confirming their status as a couple.
2012:
Liam Hemsworth proposed to Miley Cyrus on May 31, 2012, with a 3.5-carat diamond ring.
The engagement news is officially announced.
2013:
Miley Cyrus releases her controversial music video for "Wrecking Ball," which sparks widespread attention and discussion.
Reports of relationship troubles and speculation of a breakup circulate in the media.
2014:
In September, it was confirmed that Liam Hemsworth and Miley Cyrus had ended their engagement and separated.
Both Liam and Miley focus on their individual careers and personal lives during this time.
2015-2016:
Rumors of a reconciliation between Liam and Miley begin to emerge.
The couple is spotted together multiple times, attending events and spending time with each other.
Miley is seen wearing her engagement ring again.
2016:
In October, Miley Cyrus confirmed during an interview on "The Ellen DeGeneres Show" that she and Liam Hemsworth are engaged again.
The couple keeps their relationship relatively private, with occasional appearances together.
2018:
Rumors swirl that Liam and Miley secretly got married after they are seen wearing what appears to be wedding bands.
However, the couple did not publicly confirm their marriage at the time.
2019:
In February, it was confirmed that Liam Hemsworth and Miley Cyrus got married in a private ceremony.
Just eight months later, in August, the couple announced their separation.
The split is described as amicable, and they state that they will remain dedicated parents to their pets.
2020:
Their divorce was finalized in January 2020, officially ending their marriage.
Since their separation, both Liam Hemsworth and Miley Cyrus have moved on with their lives and have pursued their respective careers.
Thank you for visiting our page; we hope you had a delightful time.