Music streaming services have grown massively in popularity worldwide in the last few years. As they grow more popular, questions are raised on how fair it is to your favorite artists. Many people even research the minimum artist wage on these platforms.
The streaming service providers are expected to pay the artist a remuneration fee that individual contracts or collective agreements cannot alter. So, it's always exciting to see one of the suitable examples when releasing new music. This article will examine some facts you need to know about minimum wage on Music Streaming Platforms.
READ MORE – Why Is Art And Music Education Important? 
Spotify
Spotify is a music streaming platform that offers users access to millions of songs for a monthly subscription fee. The service was launched in 2006 and has since become one of the most popular options for listening to music on the Internet. It is available for desktop and mobile devices and has been used by over 248 million users worldwide, with over 113 million paying subscribers. Spotify monthly listeners pay:
Individual subscriptions- $9.99.
Duo- $12.99.
Family- $15.99.
Student- $4.99.
How many Spotify streams to make $1000
Many books and essays have been written on why the minimum wage is essential for all industries. This is why it varies for all sectors and is one of the primary reasons the amounts paid by Spotify change yearly and vastly. To understand better, you can read an essay on minimum wage, its implementation, and why it is necessary for the music industry.
The streaming providers pay based on factors like where the song is being streamed from, time spent listening, free or premium Spotify account, and the percentage of plays. Spotify pays every right-holder an average of $0.004 per stream. About 30% of the total revenue earned goes to the service providers, while the rest goes to the rights holders. Since the average pay is $0.004, a right-holder can make $1000 per 250,000 streams.
Apple Music
Apple Music provides a streaming service with millions of songs, personalized playlists, and recommendations based on preferences and tastes. It has a huge database of songs and allows you to create your playlists based on different genres or moods for other occasions. Apple Music is free three months after you've signed up for the free trial, followed by three plans, with a fourth plan coming. Just like Spotify, many subscribers books the plan for:
Individual- $9.99.
Duo- $12.99.
Family- $15.99.
Student- $4.99.
How many Apple Music streams to make $1000
Apple Music pays an average of $0.01 per stream. The royalties and the minimum wage are calculated on a shared basis. The values are a function of the subscription plan and the listener's country. Since each stream costs an average of $0.01, it'll take about 100 to make a dollar. This implies that it requires roughly 100,000 streams to earn $1000. Moreover, the more the number of people who listen to the particular music on the platform, the more money the artist makes.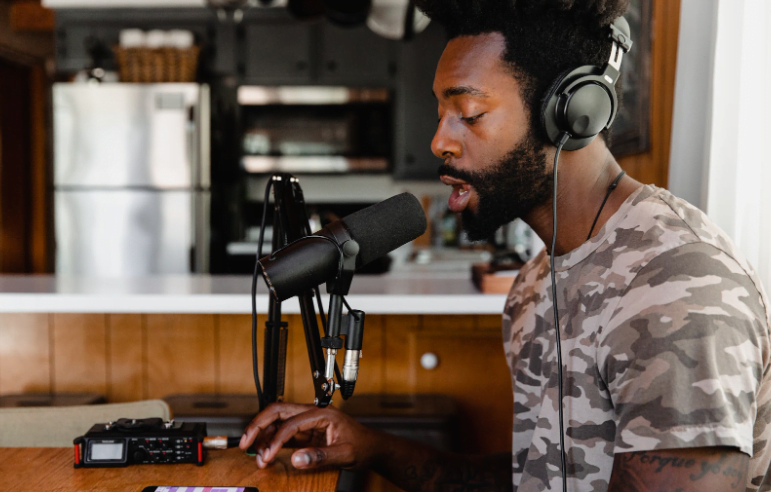 READ MORE – Meditation With Music Benefits 
Pandora
Pandora is a music streaming service that was initially founded in 2000. It's been around since the beginning of Internet-based music streaming, and it still has a loyal following of users who love the service.
The main reason why Pandora is so popular is that it offers several different options for what kind of music you would like to hear. In addition to providing access to millions upon millions of songs from thousands of artists, there are also options for personalized playlists based on your preferences—and you can even create your station based on whatever criteria you want!
How many Pandora streams to make $1000
Pandora pays music uploaders based on whether the streams are interactive or non-interactive. Interactive streams are those played using a paid Pandora subscription, which is on-demand and ad-free. While the non-interactive refers to Pandora's free trials, which automatically function like an ad-supported radio. Moreover, their average pay on Pandora is $0.0013 per stream. Therefore, it'll take a music uploader/owner to obtain about 751,000 to make $1000, and the higher it is, the more the earnings.
Conclusion
We hope this information will help shed some light on the facts about minimum wage on music streaming platforms & how getting songs played on music streaming platforms can provide you and your favorite with a second income. It is important to note that a wide variety of these service providers are available, so you will want to read this entire book before choosing the best platform.