Smash the House's EDM artist ShyGhy has released another banger called "Feel Good" (feat. Akacia). He made a fantastic start in the industry by gaining support from label bosses and iconic duo Dimitri Vegas & Like Mike. For this track he collaborated with Akacia, who can count on Dyro and electronic duo Odesza as fans. This collaboration has worked wonders and is making heads turn in the electronic music world.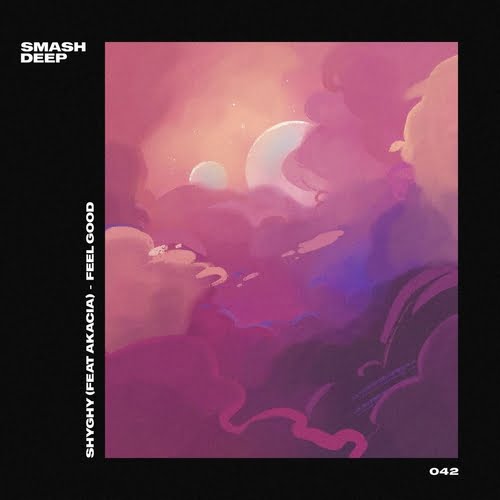 Background vocals drenched in reverb create an ethereal vibe, setting the tone in expert fashion and working with Akacia's lead vocal. The beat is a stuttering affair, with all the elements side chained against the punching kick. This is all underpinned behind a raw bassline that keeps the track moving forward throughout.
Talking about the track, ShyGhy says
"I started creating "Feel Good "during a time when I was really learning to let go of relationships that were making me unhappy. It was a freeing, floaty feeling once I was finally able to break free of what was holding me back. I wanted to hold onto that feeling and throw it into my art to express that incredible emotional experience and freedom. Through the release of this song, I hope to inspire listeners to find what makes them feel good"
Listen to ShyGhy's "Feel Good (feat. Akacia) here
Despite what the name suggests, ShyGhy is not one to hide away from connecting with his fans. Not only can he take his audience on an auditory journey with his music, but also a visual one. He couples his music with visual components so as to create a full sensory experience for his listeners. His sound cannot be compared to another artist and his style has yet to be paralleled.
MUST-READ – Creative block? Here Are A Few Ways To Tackle It
We caught up with ShyGhy for a little chat about his new track "Feel Good" (feat. Akacia).
Q. What was it like collaborating with Akacia?
The process was honestly really easy. I explained the vision I was going for and Akacia was able to nail it each time on the first try. We never had to do any revisions in the beginning tracks together, it was like they were meant to be! She is an extremely gifted vocalist that finds a world of her own within my music – that's why I love collaborating with her.
Q. What is your creative process like?
It's pretty simple. I start with some drums and just have fun with my synths playing chord progressions. Once I find a vibe, I move forward with finding the right melody and rhythm and filling it with some atmospheric sounds. My inspiration derives from my personal journey in life – love, heartbreak, excitement, and freedom.
Q. Who would your dream collaboration be with and why?
I would say Seven Lions. He has always been a huge inspiration to me and one of my favorite artists. I would love to put my sound together with his and see how they would gel together – I think it would be amazing.
Q. If not music, what else do you think you could be doing professionally?
Sports was always another love of mine. It would have been really cool to play professional baseball.
Q. Please leave a message for your fans
Believe in yourself!
ShyGhy takes you through his own musical discovery every step of the way and we are excited to see what he has planned for this year and beyond. It won't be long until the world is asking "Who is ShyGhy?"
Stream ShyGhy's "Feel Good" (feat. Akacia) on Spotify, Soundcloud & Apple Music and don't forget to follow him on Instagram, YouTube and Spotify!